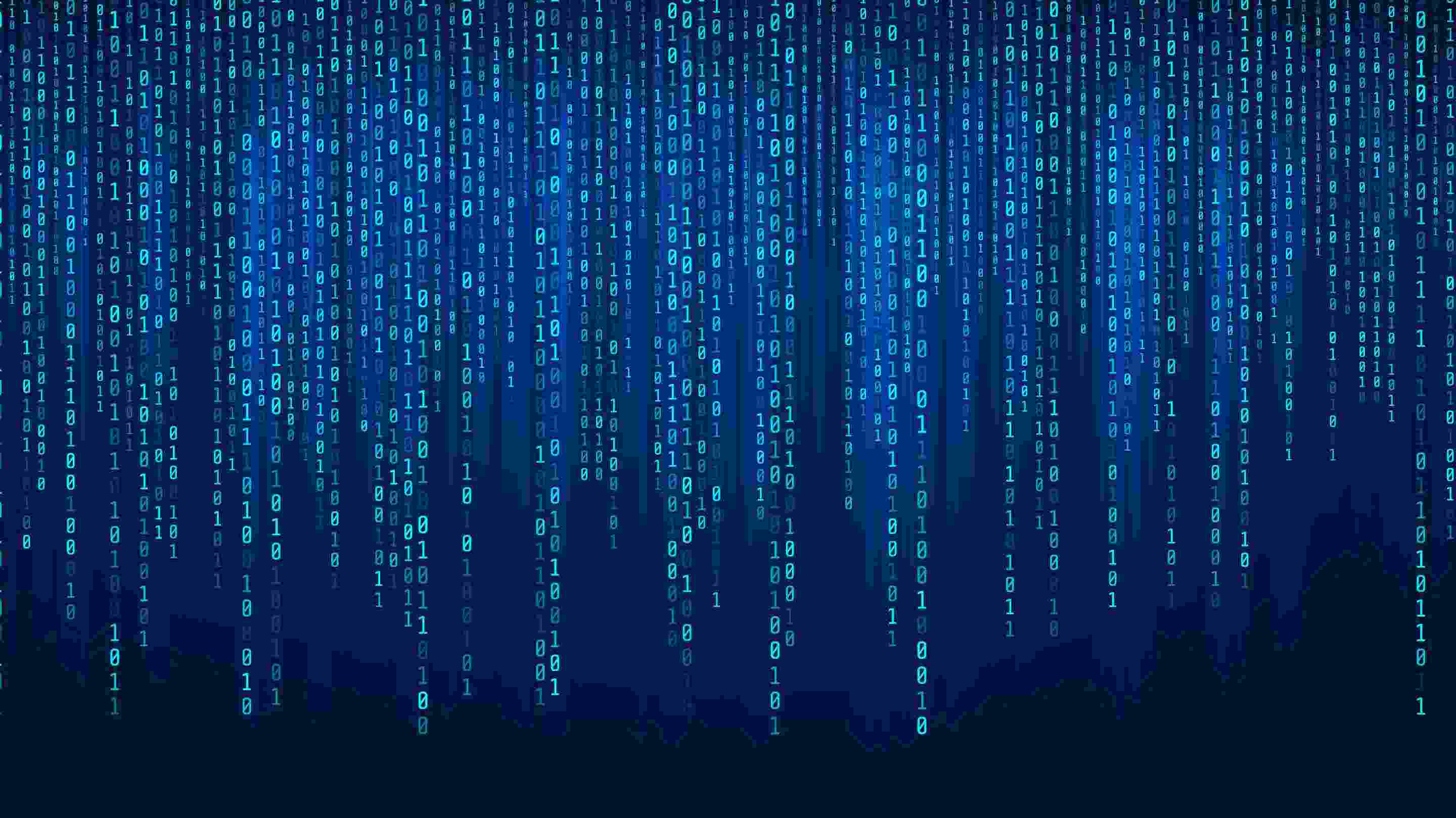 Software & device updates (February, 2016)
---
Read about the latest Geotab fleet management software and device updates, including enhancements to HOS/DVIR, reporting, and SDK additions.
Preview the latest Geotab fleet management software and device updates. To verify whether changes have been made in your system, go to Administration > About and check the build number, which shows the month of release, e.g. 5.7.1602.xxx release/2016-02.
In this Edition:
Click on the heading to jump to the section.
Reporting Enhancements
Driver First & Last Names Included in Select Advanced Reports
The first and last name fields are now included in a number of advanced Excel reports for easier identification of drivers. The following reports have been updated:
Advanced Congregation Report Template
Advanced Debug Report Template
Advanced Detailed Customer Visits Report Template
Advanced Detailed Exceptions Report Template
Advanced Detailed Trips Report Template
Advanced Device Report Template
Advanced DVIR Logs Template
Advanced HOS Driver Logs Template
Advanced HOS Violations Template
Advanced Summarized Customer Visits Report Template
Advanced Summarized Exceptions Report Template
Advanced Time Card Report Template

Example of Time Card Report with first and last names of drivers
HOS/DVIR Enhancements
To align with the new FMCSA regulations, Geotab has made several changes to Hours-of Service (HOS) and Driver Vehicle Inspection Reporting (DVIR) in MyGeotab and the Geotab Drive app.
Home Terminal Address Now Included in HOS Reports
The driver's home terminal address is now shown in the Geotab Drive mobile app and in all the HOS reports in MyGeotab.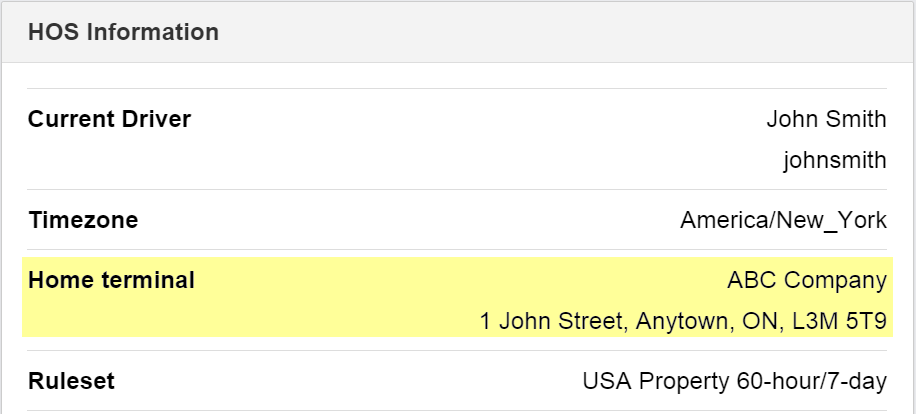 Screenshot from Geotab Drive mobile app showing home terminal address.

Duty Status Logs: Previous view and updated view with Home terminal address.
Log Origin Added to Advanced HOS Logs Report
To help managers determine whether duty status changes were manual or automatic, a new Log Origin field has been to the Advanced HOS Logs report. Log Origin field values include Manual, Automatic, OtherUser, or Unassigned.

Advanced HOS Duty Status Logs showing Log Origin.
SDK Additions
SDK updates can also be viewed in the What's New section of the MyGeotab SDK site.
LaunchAddin clearance is now a requirement for loading Add-Ins into the user's web UI.
Updates for IOXAddon:
TextToSpeechContent has been changed to GoTalkContent
RelayContent has been changed to IoxOutputContent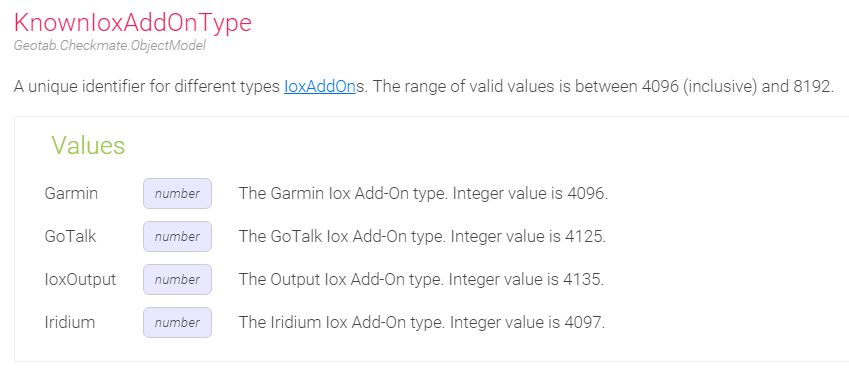 KnownIoxAddOnType object model value changes.
Localization
Geotab continues to update and enhance our support in multiple languages. Improvements were made to the French, German, and Spanish language translations.
Minor UI Improvements
Support for Internet Explorer 9 (IE9) will end by May 2016. Users running IE9 will receive a pop-up reminder to update their browser.

Notification of unsupported IE9 browser.
A new icon has been added to MyGeotab to help users differentiate between routes and route plans of the same name in the drop-down search filter of the live map. Managers can use route plans to optimize routing, by comparing the actual timing and stops to the scheduled ones.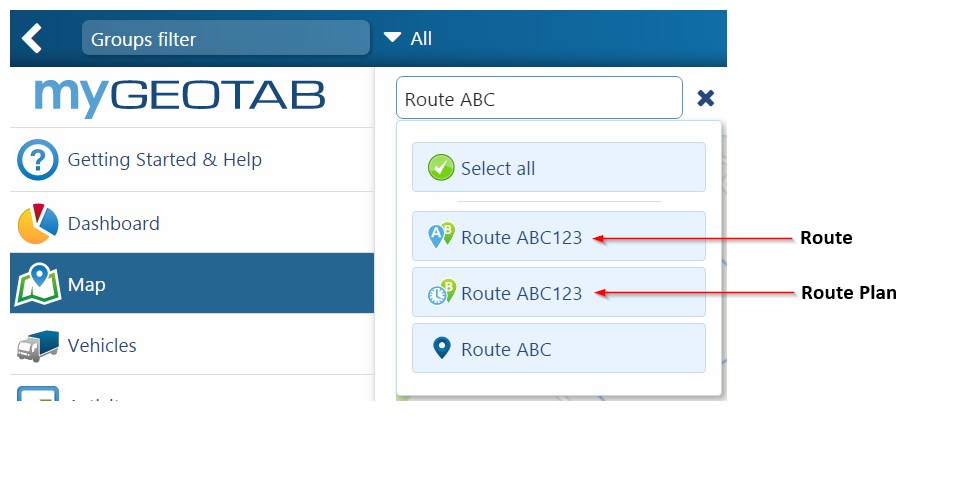 Different icons for route and route plan.
The numbering on the route summary has been updated to match numbers on the map. The start and stop points will still be indicated with play/stop icons and the first stop on the route will now be listed as 2.
User interface improvements for the Defect List and Part List were made to improve usability.
Geotab has updated the way exception details are displayed to improve clarity of information. In the example below for a speeding exception, the actual value (63 mph) is shown in blue and the exception rule value (56 mph) is shown in gray.

New display format for exception context data.
Device Software
Geotab releases new device software on a quarterly basis. For the complete list of updates, please visit the Release Notes page.
Geotab GO7
New Version: 107.7.16+/109.7.16+ (Q1 2016 FW)
Previous Version: 107.6.32/109.6.32 (Q4 2015 FW)
Geotab GO6
New Version: 102.9.16+ (Q1 2016 FW)
Previous Version: 102.8.32 (Q4 2015 FW)
Modem improvements - Better performance in roaming areas
Enhanced Security measures and improvements
Enhanced protocol support (including WWH)
Improved VIN detection logic
BMW Related improvements (IGN detect fix and enhanced engine data support)
23 hour heartbeat for BMW vehicles
Engine Snapshot data improvements
Additional IOX (Output, Analog) support
Enhanced Rollover detection
Date/Time from S&F server (If no GPS latch available)
Support for Pre-calibrated Accelerometer
Various Seatbelt and ODO Improvements
Various Fuel Improvements
Diesel Improvements
Max Road speed (J1939) enhancements
GPS jump debug code added
Ford Ranger Asia Fuel support
For More Information
General Questions or Comments:
Email salesteam@geotab.com.
Geotab Product and Software Information:
Please refer to the Product Guide.
Software, SDK, HOS, Custom Reports, Hardware, or Marketplace Inquiries:
Please consult the Geotab Community Forums.
Hardware Support, IOX and Add-On Documentation, and Device Software Release Notes:
Visit the Support Documentation page.
Do you have an idea for a new feature or improvement? Leave us a comment. We value your feedback greatly.
---
If you liked this post, let us know!
---
Disclaimer
Geotab's blog posts are intended to provide information and encourage discussion on topics of interest to the telematics community at large. Geotab is not providing technical, professional or legal advice through these blog posts. While every effort has been made to ensure the information in this blog post is timely and accurate, errors and omissions may occur, and the information presented here may become out-of-date with the passage of time.
Subscribe to the Geotab Blog
Sign up for monthly news and tips from our award-winning fleet management blog. You can unsubscribe at any time.
Republish this article for free
Other posts you might like