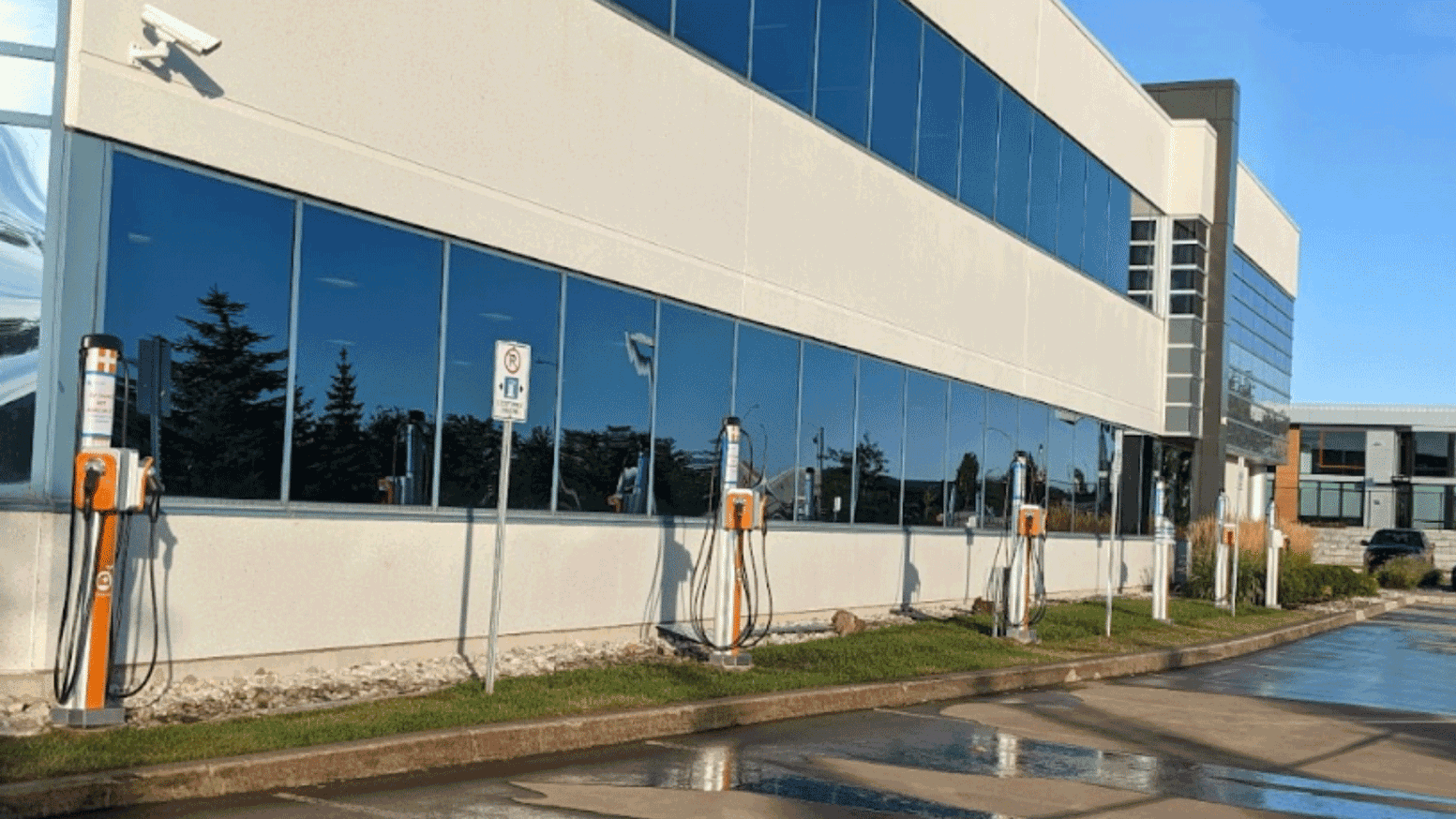 Bringing further EV perks to fruition
Published on February 24, 2023 in Working at Geotab by Janessa Rosick |  2 minute read
---
A grant with Natural Resources Canada brings increased power resources for local Geotabbers.
Geotab provides fleet environmental impact assessments, sustainable fleet practices and decarbonization strategies for its customers, but did you know it also provides EV incentives to its own employees?

A favorite perk among Geotab employees, the EV program provides Geotabbers with the incentive to purchase or lease an electric vehicle. Nearly 100 team members have utilized this perk. Now, employees can now fully charge their EVs at work—free of charge!—following EV installations made possible by Natural Resources Canada.

As the Government of Canada's leader in developing policies and programs that enhance the contribution of the natural resources sector to the economy, Natural Resources Canada provided Geotab with the funding to install 11 ChargePoint CPF50 charging stations at Geotab's headquarters in Oakville and nine ChargeLab Phihong AX48 at its Waterloo office, bringing its total to 37 between the two offices. As employees continue to return to the office regularly, the installations come at a time when the benefits of driving an EV are more paramount than ever.

"This encourages people to want to return to office," said Geotab Facilities Specialist Krystine Hiew. "With increased cost of living and gas prices, now employees can create their own schedules when charging their vehicles. It's a huge benefit, and we're seeing it through the usage. It's an awesome perk that we offer to our Geotabbers, partners, clients and the public, and makes us stand out as a facility."

Geotab provides full-power EV charging services at no cost to the public, instilling its pledge to green solutions. The service aims to free restrictions EV users may experience, such as no available charging stations at their home apartment complex.

"Sustainability is one of our pillars, and we're looking into what is actually beneficial to the public by making the best use of the infrastructure," said Geotab Facilities Manager Bojana Zuna. "Opening the charging stations for free to the public speaks to how Geotab gives back. We're providing affordability to others by being able to use our infrastructure."

In addition to the user-friendly elements, the stations will also be used in Geotab research and development, which is why it was instrumental for Geotab sites to make different types of charging stations available. The data will be used for validation purposes, ensuring Geotab's hardware and software solutions are optimized for various types of EVs.

"I think it's a really exciting time for EVs," said Geotab Automotive R&D Manager Alexander Koch. "There's a backlog of people who want to get into the EV world, and I think in the next five years you're going to start seeing the numbers overtake those traditional vehicles in the market. Having a variety of new charging stations at Geotab facilities allows our development teams to integrate with the data from the various charging station networks, but it also helps validate Geotab's support of new electric vehicles coming to the market. It saves a great deal of time and enables many projects for Geotab customers, such as smart charging for example. It's so important because it helps Geotab employees get immersed in the whole ecosystem—they're living and breathing that experience. Where else is an employer helping you get in that ecosystem?"

Interested in a Geotab career and perks like our EV incentive program? Check out our open positions on our Careers site. For the latest Geotab news, photos and career updates, follow @InsideGeotab on Twitter, Facebook and Instagram.

---
If you liked this post, let us know!
Post Tags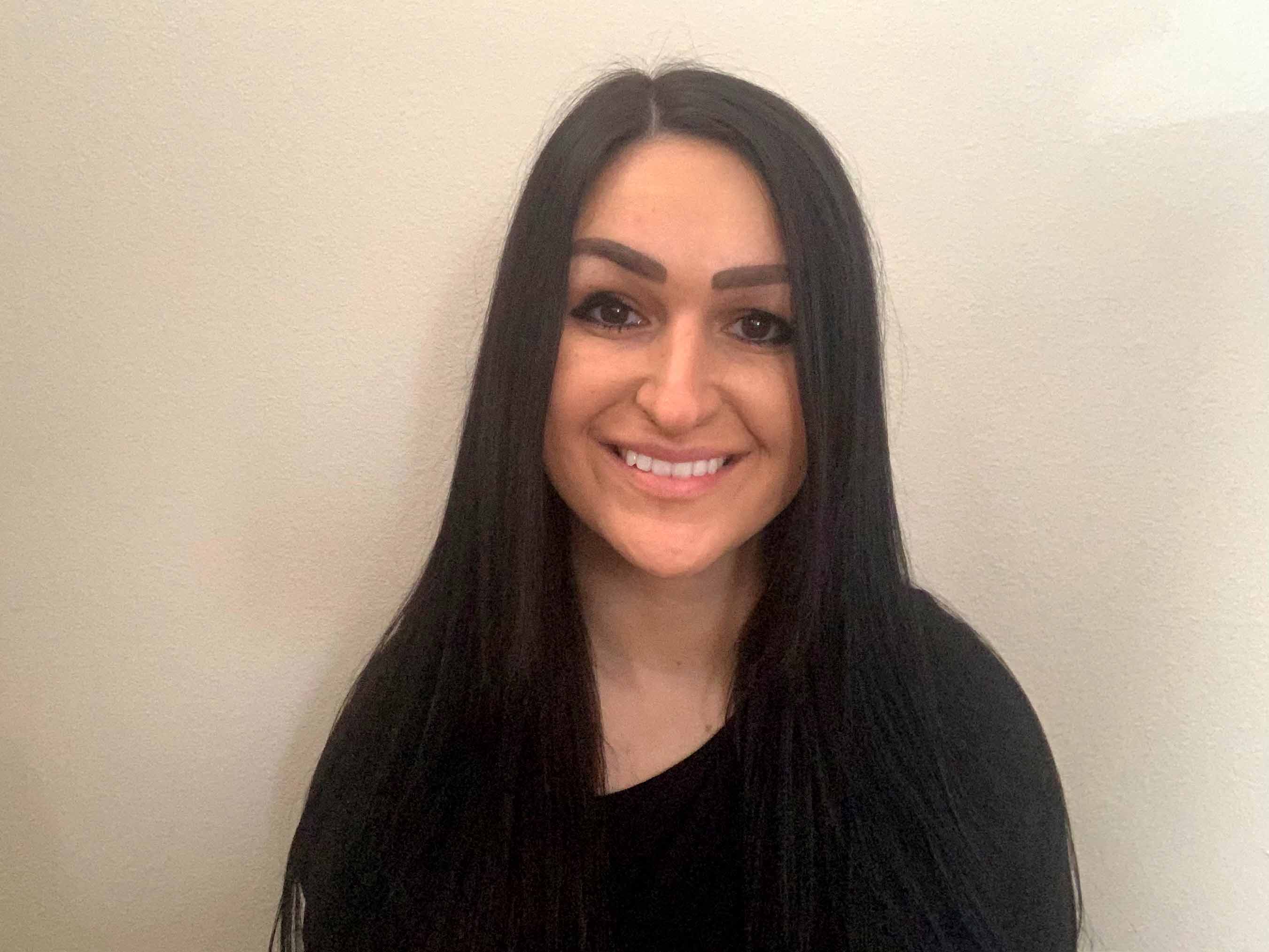 Janessa Rosick
Janessa Rosick is Senior Specialist, Corporate Communications at Geotab
---
Disclaimer
Geotab's blog posts are intended to provide information and encourage discussion on topics of interest to the telematics community at large. Geotab is not providing technical, professional or legal advice through these blog posts. While every effort has been made to ensure the information in this blog post is timely and accurate, errors and omissions may occur, and the information presented here may become out-of-date with the passage of time.
Get industry tips and insights
Sign up for monthly news and tips from our award-winning fleet management blog. You can unsubscribe at any time.
Republish this article for free
Other posts you might like