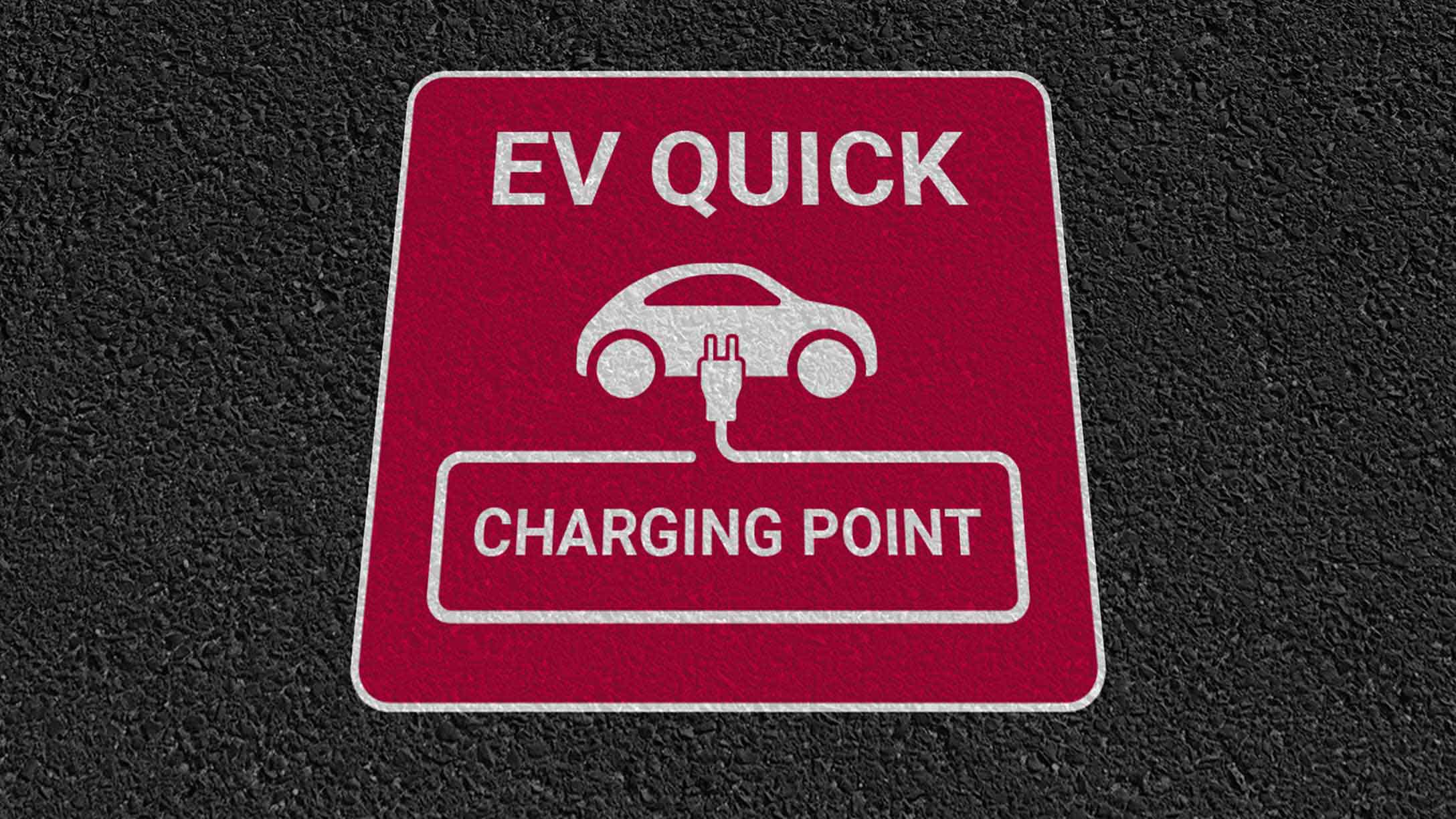 The practical EV charging guide
---
A guide to electric vehicle charging, terms, cost and common mistakes to avoid.
If you talk to non-EV drivers, many will tell you the biggest thing holding back electric vehicle adoption is a lack of EV charging stations. With current infrastructure, you can't always plug in whenever and wherever you'd like. The fear of not being able to charge can keep people — and organizations — from buying EVs for their daily driving.
Variables in pricing, separate parking fees and limited access hours can further complicate EV charging. Yet driving an electric car does not have to be difficult or expensive.
See also:
What can 6,000 electric vehicles tell us about EV battery health?
How to get the most out of your EVs with MyGeotab
EV Charge Assurance dashboard now available on the Marketplace
Overview to the guide
In this guide to electric vehicle charging, we will cover the basics: from the different things you need to enable charging at home or the work yard to maintaining vehicle charge while on the road. We'll also take a look at how long EV charging takes and how much it costs.
You can get the most out of driving electric when you have a:
Plug for home or workplace charging
Public EV charging account
Good understanding of vehicle usage
Clear idea of the cost and time needed to charge
EVs make the most sense when fueling (i.e., charging) costs remain low and access is convenient.
See also: Telematics RFP checklist for EV support
EV charging terms
Before we get into detail about different aspects of charging, let's define some of the key terms:
On-board charger
The actual charging device for Level 1 and Level 2 charging comes factory-installed and is called the "on-board charger." It converts AC power from the wall to DC power that charges the battery in the vehicle. The charging speed may vary, but the most common on-board chargers are 6.6 kW on battery electric vehicles (BEVs) and 3.3kW on plug-in hybrid electric vehicles (PHEVs). DC Fast Charging uses its own off-board Charger.
EVSE
Stands for "electric vehicle service equipment." It is the intermediary between a power source and the vehicle's charging port, and is typically mounted on a wall or up on a pedestal. Its role is to simply relay the AC power to the vehicle safely.
Level 1 charging
The slowest form of charging. Almost all electric cars come with a cable that connects to the vehicle's on-board charger and a standard household (120v) outlet. This setup provides between 2 and 5 miles per hour. While this does not sound at all impressive, it can work for vehicles that travel less than 40 miles a day and have all night to charge.
Level 2 charging
Provides power at 200-240v, through either an EVSE that has a plug that connects into your car, or via a 240v outlet (similar to the ones your oven or dryer uses) that requires a cable / adapter. Level 2 chargers can be up to 80amps, and drivers can add 10-65 miles of range in an hour of charging.
DC Fast charging
In this case, the charger is a gas pump-sized machine. There is no single standard for fast-charging – Tesla has the Supercharger network; Nissan Leaf, Kia and Mitsubishi get their quickest jolt using CHAdeMO, and Chevy Bolt, BMW, Volkswagen among others use SAE Combo (combined charging system or CCS). All of the above fast chargers deliver about 80% charge in 30 minutes, and faster charging options are coming to market every year.
EVSE product manufacturer
A company that manufactures charging station hardware. Note that this doesn't necessarily mean they provide a network as well (see below).
Electric Vehicle Service Provider (EVSP)
An EVSP provides the connectivity across a network of charging stations. Connecting to a central server, they manage the software, database, and communication interfaces that enable operation of the station.
How much does it cost to charge an electric car?
Most electric vehicles are primarily charged at home or at a fleet depot overnight, where installing a Level 2 system is often recommended. These systems cost approximately $500-600 USD from manufacturers, though you will see slightly lower prices (and more expensive options) on the market.
In addition to the EVSE are the installation costs, which can start at around $300 for a home garage, or $1000+ for a commercial application, depending on the setup and the electrician providing the service. For example, trenching to the middle of an open parking lot will cost more than setting up a wall-mounted station near the electrical room. Once you are ready to charge, electricity prices in your area dictate what you pay for power.
Note: Depending on your region, there may be federal and state/provincial incentives for both commercial and home chargers.
Filling up your EV:
Assuming you pay near the national average of $0.12 per kilowatt hour (kWh), adding 75 miles to a Nissan Leaf would cost less than $3.00. Put another way, the EPA estimates this vehicle costs $0.98 to drive 25 miles.
The Tesla Model S, which has a range exceeding 250 miles in several trims, would cost closer to $5 for a range of 125 miles and $10 for a full battery from zero. Compared to the average fuel cost of $2.70 per gallon and the average fuel economy of 25 miles per gallon, it would take about $27.00 to get the same range (250 miles) on a gasoline car.
If you are charging a lower range PHEV, the charging station cost is negligible. You can forego the Level 2 charger and plug into a standard outlet at home or work yard. In models like the Ford Fusion Energi (9 hours), you can plug in overnight and find yourself with 19 miles of range in the morning.
How much does it cost to charge an electric car at a public station?
When you drive your EV into the wild and look for a charge, the situation gets a bit more complicated, as public stations may or may not require membership, charge a fee, or have access restrictions. Electric car owners often hold multiple charging station provider accounts to cover various needs when traveling, although many charging network providers now offer roaming, where you can use one account to access multiple networks. Public charging apps such as PlugShare or ChargeHub will help you navigate the available stations.
Generally the fees for Level 2 stations are set by the station host, and in the course of your travels you may see pricing set at $1 per hour up to $5 per hour, or stations that are free. These prices do not include regular parking fees, which depends on the location.
Electric vehicle drivers who hope to save time with DC fast-charging will usually pay more for the convenience. A popular provider in this department is EVgo, which has pay-as-you go plans available plus $0.27 per minute for fast-charging sessions ($1.50 per hour for Level 2 charging). Other plans include a monthly membership for under $10 a month (applied as a charge credit) to unlock discounted fast charge rates of $0.23 a minute.
Note: New EV buyers can take advantage of free charging packages from some manufacturers to receive up to two years of complimentary charging.
How to prepare for EV charging
Getting started with plug-in cars can seem intimidating, especially when there are so many factors that go into charging your vehicle.
Here are a few ways to avoid common mistakes:
Know the incentives before you buy — This tip applies to purchase incentives as well as charging incentives. Knowing your final (post-incentive) price will make your decision easier. Factor in the reduction in fuel and maintenance costs as well to project cost-of-ownership over the upcoming years.
Prepare for charging where the vehicle is most often parked — typically overnight at home or at the fleet yard.
Make sure your electrical system is ready — Amperage is important when installing a charging station, so make sure that the area in which you plan to put the station can handle the appropriate amperage, 32 amps which requires a 40-amp breaker is common. Check around with electricians in your area to find out how much the installation will cost.
Find stations near work and other regular stops -- Knowing you have charging options near your job, key clients, or another regular stop will make it easy to get top up power while you go about your routine.
Note convenient fast chargers — Having a fast-charger near your home will come in handy when you need a full battery on demand. Before you subscribe to a charging provider's package, have an idea where you can power up in a flash.
Investigate savings for off-peak times — Peak electricity costs may be as much as three times the cost during off-peak periods. Find out if your utility provider offers any programs for EV drivers to find the lowest rates.
What is smart charging?
To manage the additional energy needs of electric vehicle charging, without relying on expensive and dirty sources of power during peak-demand, many utilities have initiated time-of-use (TOU) pricing for business and residential customers. The idea is to charge higher rates for peak periods encouraging customers to move high-demand power needs to off-peak hours.
In areas of high EV adoption, some utilities have gone one step further, and offer an incentive for customer controlled shifting of EV charging. This method reliably shifts charging load off-peak by allowing drivers to be part of the solution. Using this method, EV drivers can choose when and where they want to charge, while taking advantage of utility rewards and rebates.
Facility operators can also take advantage of smart charging technology that allow for variable power use depending on the time of day or how many vehicles are drawing power at the same time.
Solar power and EV charging
Since even the greenest U.S. energy grids use some fossil fuel power, EV drivers looking for true zero-carbon driving have looked for the answer in solar panel installations at home. Where there is sufficient sunlight, electric car owners may be able to get a significant amount of charge from the sun.
To encourage this type of zero-emissions driving, Ford and SunPower offer incentives for Ford plug-in hybrid buyers who opt for solar panel installations. Likewise, Tesla offers its Powerwall battery solution for solar power consumers hoping to store energy to use later in an EV or other application in their home.
The future of electric vehicle charging
As more affordable 200+-mile EVs arrive on the market, their range on a single charge will be sufficient for most daily and even weekly needs. However, the focus will likely shift heavily to DC fast charging, particularly for those without access to charging at home.
As fast charging gets faster (several manufacturers are beginning to roll out "ultra" fast charging), charging an electric car might start looking more like fueling a gas car, but nothing beats the convenience of charging at home — or the fleet yard. Wireless charging is also making its way to market, which could be another game changer, particularly for a future filled with autonomous electric vehicles.
Learn more about EV fleet management with Geotab on our Electric Vehicles page.
Related:
Top 7 mistakes to avoid when adding EVs to your fleet
---
If you liked this post, let us know!
---
Disclaimer
Geotab's blog posts are intended to provide information and encourage discussion on topics of interest to the telematics community at large. Geotab is not providing technical, professional or legal advice through these blog posts. While every effort has been made to ensure the information in this blog post is timely and accurate, errors and omissions may occur, and the information presented here may become out-of-date with the passage of time.
Get industry tips and insights
Sign up for monthly news and tips from our award-winning fleet management blog. You can unsubscribe at any time.
Republish this article for free
Other posts you might like