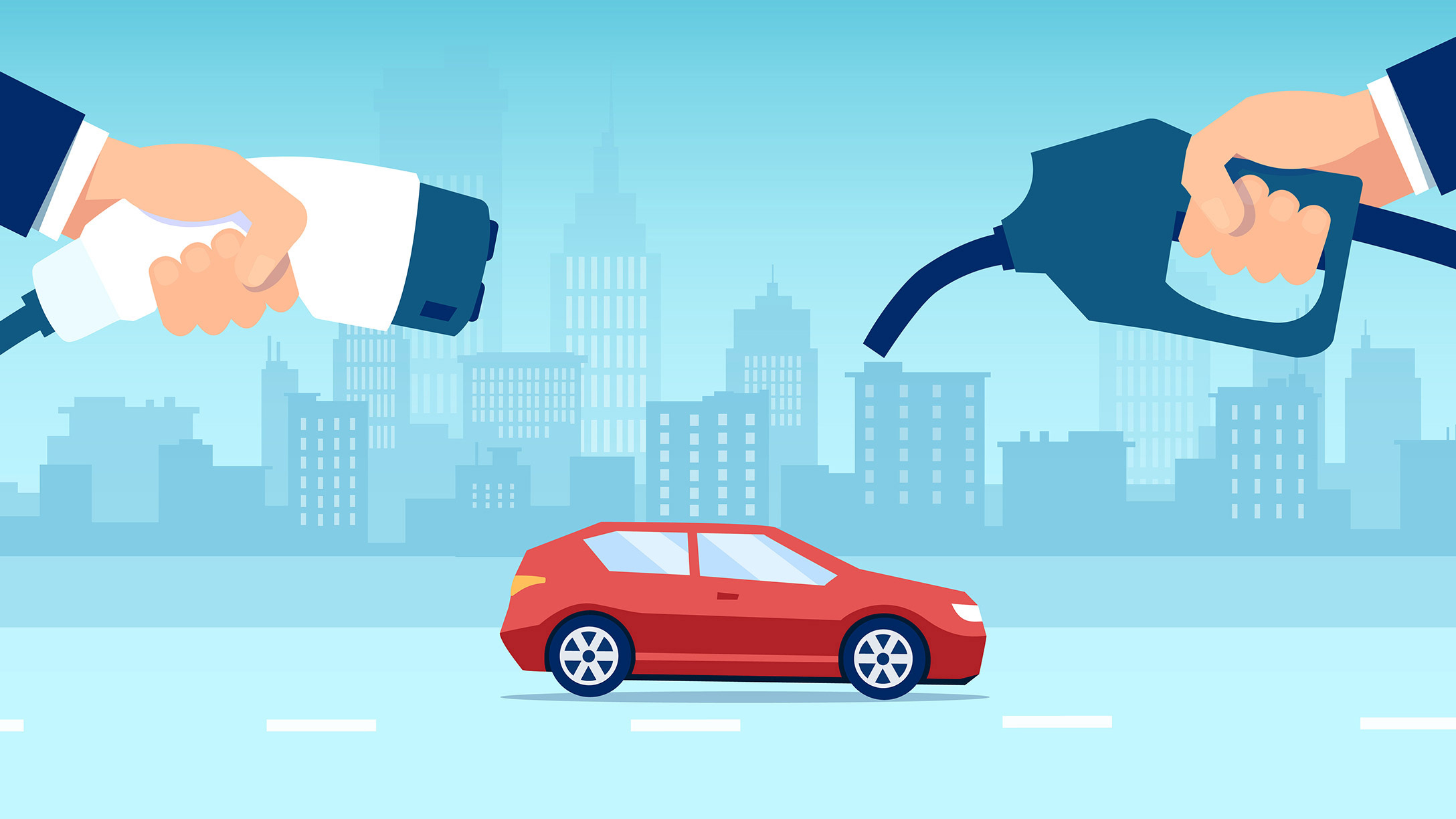 Creating an EV adoption strategy and the next stages of fleet electrification
---
Successful fleet electrification starts with a comprehensive EV adoption strategy.
As the world moves towards a more sustainable future, fleet electrification is becoming increasingly vital. As a fleet manager, transitioning to electric vehicles can seem like a daunting task, but having a solid EV adoption strategy in place can make all the difference. This strategy should cover a variety of topics, including assessing EV suitability, selecting specific models, determining optimal charging infrastructure and identifying the different ways you may need to update your existing operations.
Reviewing vehicle utilization
When considering transitioning to EVs, it's important to examine the utilization of all your current vehicles. By analyzing your driving data, you may find that you can rightsize your fleet and replace multiple vehicles with a single EV. This would not only help take another CO2-emitting vehicle off the road but it can also reduce your operating costs.
Determining where you can go electric
New EV models are entering the market every day and just like with any fleet vehicle, choosing the correct one for the application is critical. In order to determine the best EV for your application, there are three questions that need to be answered.
1. What is the maximum distance the vehicle will drive in a day?
The first step is to understand what the range requirements are for the vehicle, which is most likely going to be determined by how far the vehicle will drive in a single day.
2. What is the total cost of ownership of the vehicle?
Next, you need to consider a vehicle's total cost of ownership (TCO), which includes the acquisition, maintenance and operating costs over its lifespan. It is true that EVs usually have a higher upfront cost than ICE vehicles, but they often have a lower TCO in the right applications. In fact, Enterprise Fleet Management found they could potentially replace 45% of their fleet with EVs, which would save them $167 million over the life of the vehicles.
3. What is the vehicle's dwell time and where does it occur?
Finally, to ensure your vehicles are fully charged when they need to be, you have to consider where they sit and how long they will be there. This will determine how many charging stations you will need, where you should place them and the overall power requirements. Every fleet's dwell time and location is going to be different so it is important to use data from your own fleet when reviewing this question.
Planning out charging infrastructure
Planning out the required charging infrastructure is one of the more difficult aspects of transitioning to electric vehicles. Questions regarding the optimal placement of stations, as well as how many and what type of stations you will need must all be answered to establish your EV charging needs. Check out our EV Charging Guide for a deeper dive into terms, costs and common mistakes to avoid.
Also, it's important that you reach out to your utility company early in your fleet electrification process. They will provide insight into any regulatory requirements or permits and will need to be made aware of your increased energy usage. Additionally, many utilities offer special electricity rates or other EV-related programs that you may be able to take advantage of.
With these questions answered, you are ready to choose the specific models that will work best for you. To get recommendations based on your unique operational requirements, you can use Geotab's EV Suitability Assessment (EVSA) tool. The EVSA identifies which vehicles are best suited for electrification and provides highly tailored EV recommendations by leveraging real-world driving data. EV model suggestions are calculated based on model availability, range suitability, estimated state-of-charge, vehicle dwell locations and durations and your preferences for charging (at depot, home or on-route) to ensure a realistic and precise approach to EV adoption.
Identifying other organizational changes
Incorporating EVs into your fleet means more than just replacing vehicles. In order to optimize operations, you will have to make some updates to your day-to-day procedures. This will include monitoring new data such as an EV's state-of-charge, charging history and active charging status. You should also create new procedures, like a defined charging program, and provide training to your drivers so that the EVs are always ready for the next duty cycle. Your telematics solution should provide you with the ability to create custom alerts to help to notify the management team or the driver of specific situations, like when an EV is not charging when it is supposed to be, to help streamline these procedures. Refer to our Telematics RFP checklist to make sure you have an EV-ready solution.
Considering your financing options
When building your business case for adopting EVs, understanding the financial impact of adopting EVs will play an important role. There are various financing strategies to help reduce the upfront costs of acquiring both EVs and charging infrastructure. For example, you might consider operational leasing, where you can rent an EV without agreeing to purchase it after term completion or lease-purchase agreements.
Alternatively, you can avoid these costs by working with a traditional fleet management company (FMC) or an EV-specific solution provider, sometimes referred to as "Electrification-as-a-Service." These services may cover the procurement as well as the ongoing maintenance of the vehicles and charging infrastructure for a single fee.
A strategy is important when considering going electric
Fleet electrification can seem like a daunting task at first glance, but all that is required is a solid strategy. The benefits of going electric far outweigh the initial hurdles and fleet managers should start researching the options available to them. If you're ready to start researching your options, our ebook is a great place to start.
Download The complete fleet electrification roadmap to get started today.
This blog was originally published on April 19, 2021
---
If you liked this post, let us know!
---
Disclaimer
Geotab's blog posts are intended to provide information and encourage discussion on topics of interest to the telematics community at large. Geotab is not providing technical, professional or legal advice through these blog posts. While every effort has been made to ensure the information in this blog post is timely and accurate, errors and omissions may occur, and the information presented here may become out-of-date with the passage of time.
Get industry tips and insights
Sign up for monthly news and tips from our award-winning fleet management blog. You can unsubscribe at any time.
Other posts you might like