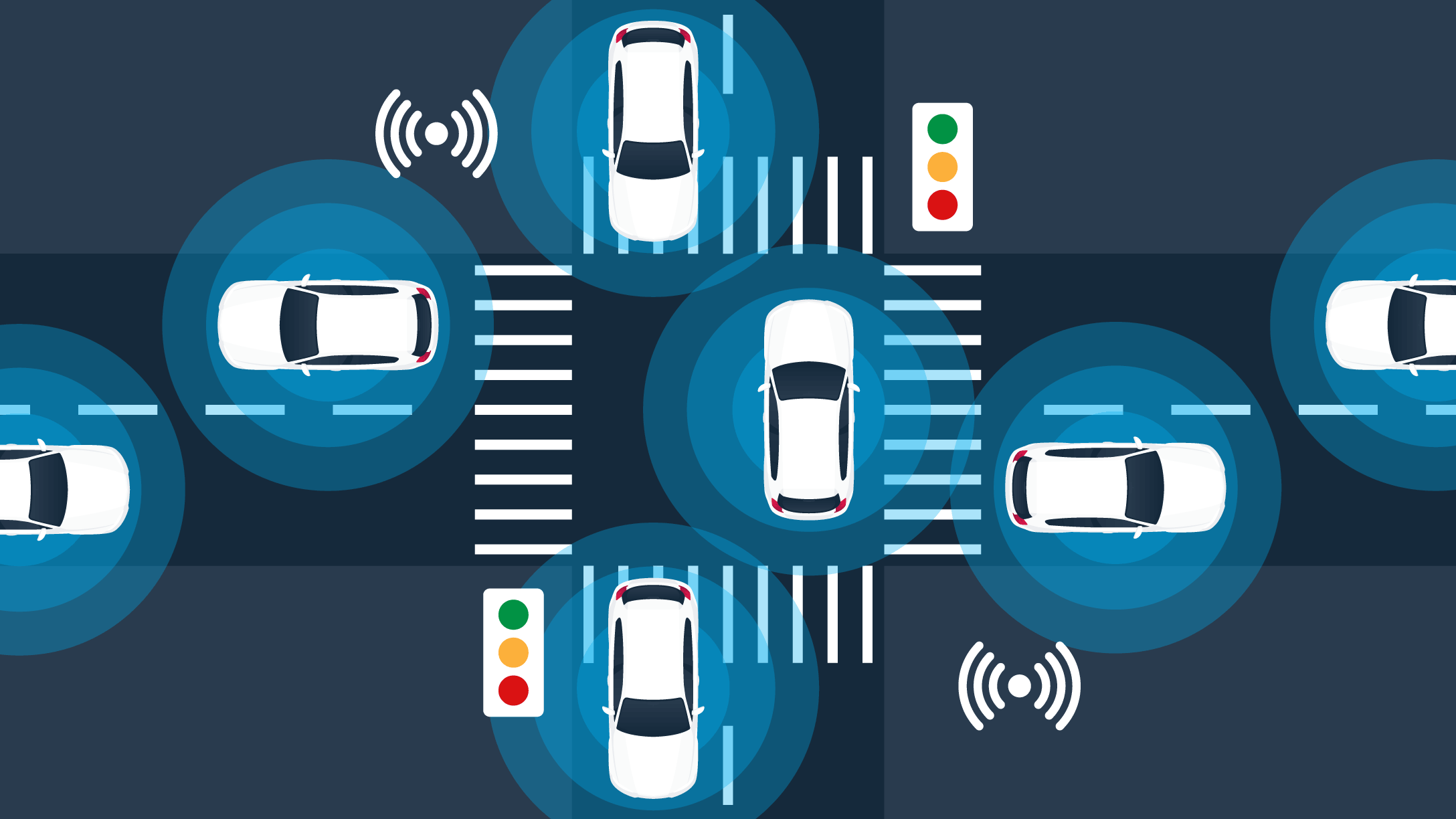 What is telematics?
How does telematics work?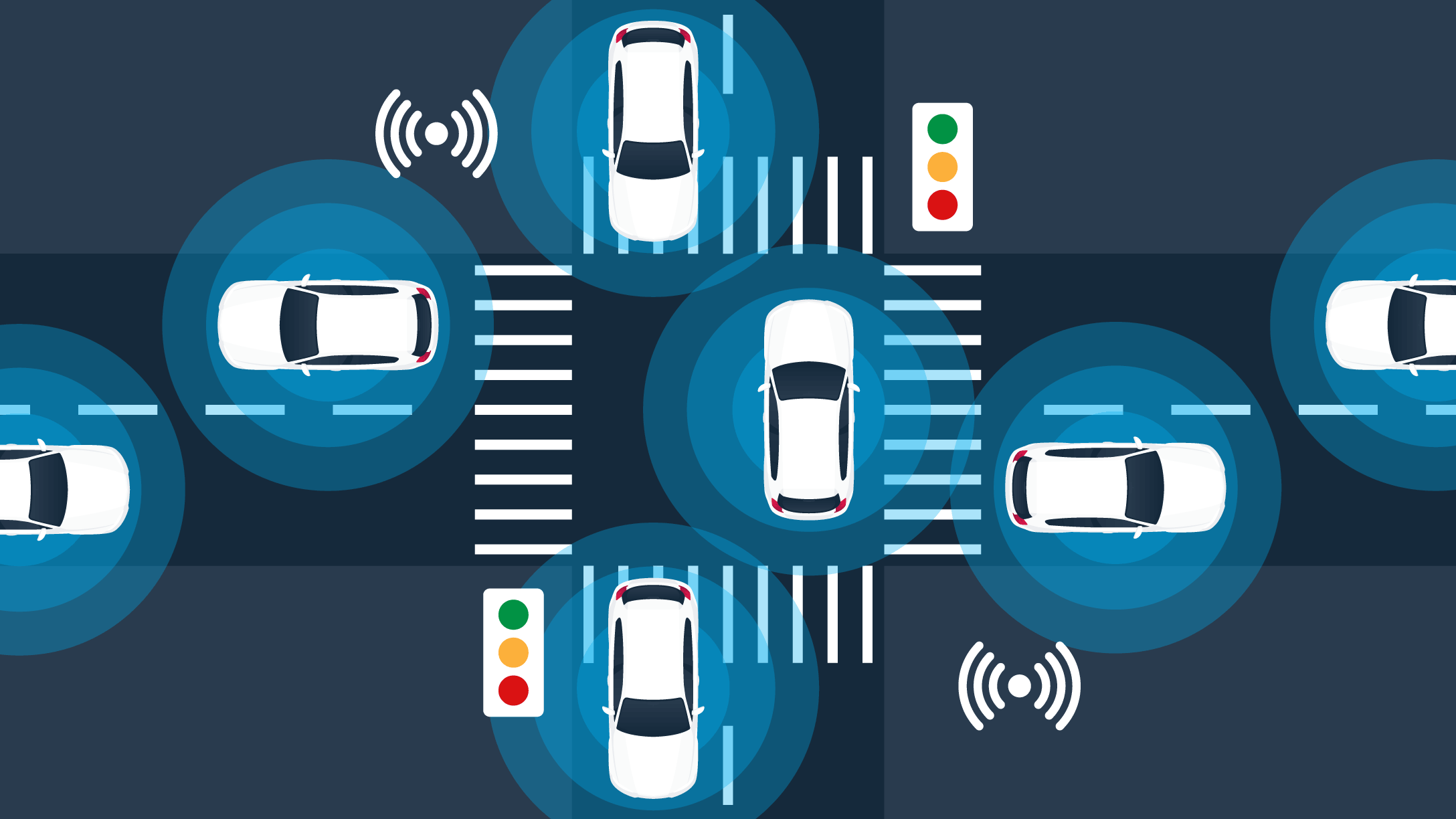 TELEMATICS is a method of monitoring an asset (car, truck, heavy equipment, or even ship) by using GPS and onboard diagnostics to record movements on a computerized map.

See also: Telematics glossary: 100+ terms to know

What are telematics systems?
Imagine a highly intelligent computer in your vehicle that is able to report on nearly every detail — from speed and idling, to fuel use, low tire pressure, and more. This information can mean saving on maintenance costs by better monitoring vehicles or improving fuel efficiency by learning more about driving habits. All of this describes the universe of telematics, also known as GPS fleet tracking.

To track assets, information from the vehicle is recorded via a small, telematics device — also called a black box —  that plugs into the OBD II or CAN-BUS port. A SIM card and modem in the device enables communication on the cellular network.

There are several key components of a telematics device:

GPS receiver
Engine interface
Input/output interface (expander port)
SIM card
Accelerometer
Buzzer
In addition to the hardware, the algorithm used for GPS logging is another critical factor because it impacts the quality and accuracy of the data. Read more about curve logging here.

See also:

How telematics works
Data collected by the telematics device, like the GPS position and speed of the vehicle, and the g-force measured by the built-in accelerometer, are sent in a packaged format to a data center. The data then gets decoded.

A vast amount of data can be collected via the telematics device and other connected hardware or sensors, such as position, speed, trip distance/time, idling, harsh braking and driving, seat belt, fuel consumption, vehicle faults, battery voltage, and other engine data.

In the case of Geotab, this information is stored in the cloud and brought into a fleet management software system, accessible from a desktop computer or a mobile device like a smartphone or tablet. Using the software, users are able to view and export reports and gain business intelligence such as the top 10 drivers with the highest number of speeding incidents or vehicles that are due for scheduled maintenance.





Telematics data is sent from the vehicle to a fleet management software portal.

Open platform telematics
As technology has evolved, telematics has moved from a closed system to open platform. An open platform telematics system is capable of integrating with other types of hardware accessories, software, and mobile apps to provide added insight into business operations.

The variety of applications for telematics includes integrations with dispatching and mobile forms, to driver cameras, salt and sand spreader trackers, weather alerts, and electronic logging (ELDs) for recording Hours of Service in trucking. See the infographic below for an overview of how businesses use telematics.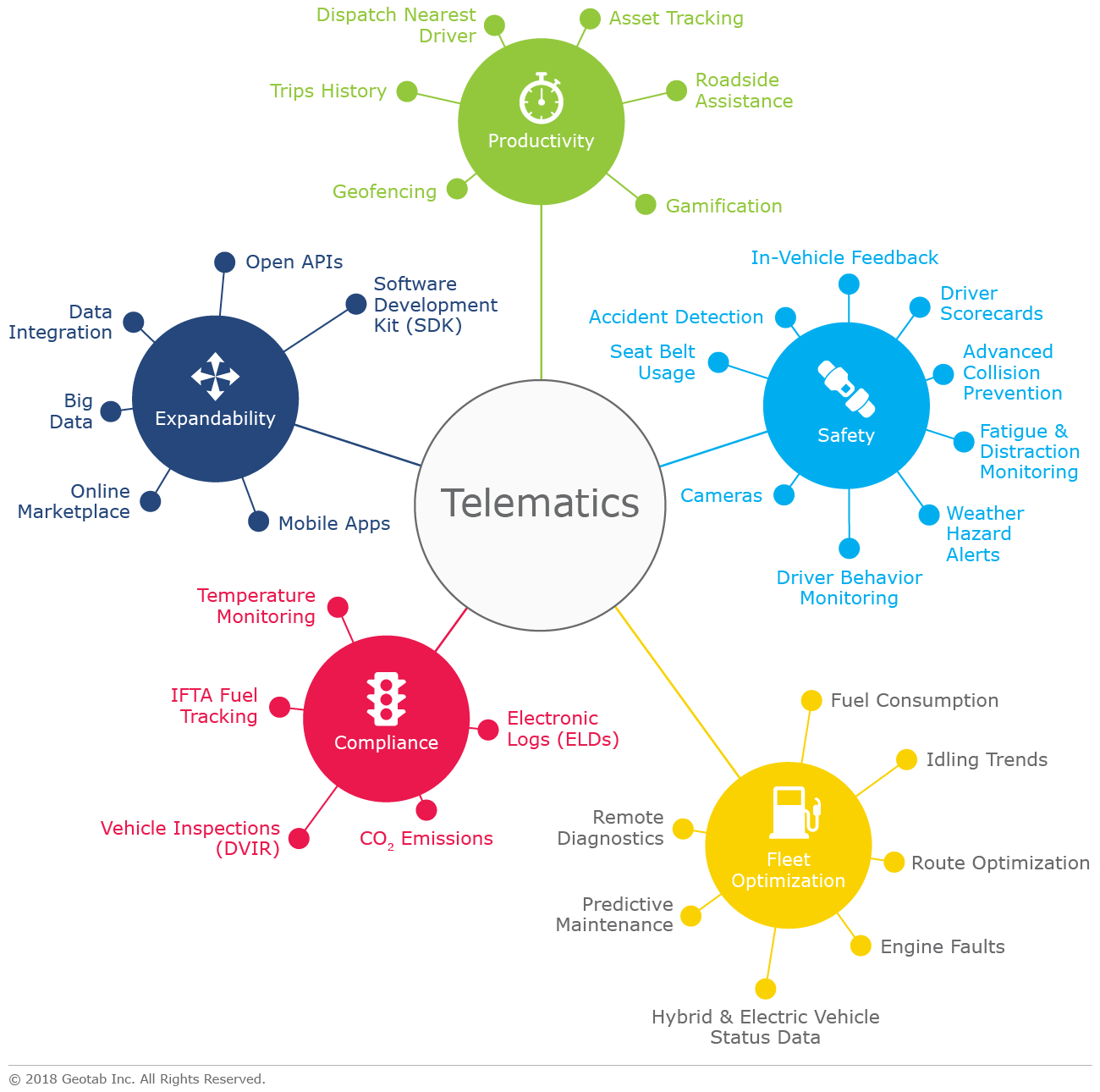 The growing number of use applications has led to the increased adoption of commercial telematics as reported by Market Research Reports Search Engine, which values the global commercial telematics market at over $14 billion (2016).

The origins of telematics
The term "telematics" comes from a blend of telecommunication and informatics sciences. These two sciences formally merged back in the 1960s, when the U.S. Department of Defense developed GPS systems to track U.S. asset movements and improve communication on the battlefield. Telematics consists of three interdependent breakthroughs of modern technology from this research and development: Internet, GPS, and machine-to-machine communication (M2M).

Combining telecommunications and information processing, telematics was later used to refer to automation in vehicles. Wireless safety communications, GPS navigation, integrated hands-free cell phones, and automatic driving assistance systems are all components covered by vehicle telematics.

The benefits of telematics
Any type of small business to large corporation, nonprofit organization and government agency operating vehicles or other assets can benefit from telematics.

Industries using telematics systems and fleet tracking technology (sample list):

Courier and delivery companies
Field sales and other services such as HVAC, plumbing, etc.
Towing companies
Trucking and transportation logistics
Construction businesses
Food and beverage companies
Transit fleets, such as motor coach, public transit, taxi, and paratransit
Oil, gas, and mining industries
Utilities
Police and emergency organizations,
Other public agencies
Landscaping businesses
Waste management fleets
Learn more about these specific applications for telematics on our fleet management industries page.

Telematics in fleet management
Telematics has become a crucial technology for fleet management. Telematics supports these five core areas:

Insurance telematics is also gaining in popularity, in which the safety data is shared with a fleet's insurance company with the goal of lowering premiums, if they can prove safe driving habits. Essentially, telematics can help insurance companies better pinpoint levels of risk. (While not all insurance agencies are offering this telematics-based insurance, it's worth discussing with your provider if you're not self-insured.)

Also gaining in popularity is the ability to increase vehicle security by integrating identification sensors into vehicles. This allows fleets to authenticate a driver's identity before they can start the vehicle.

The future of telematics and fleet tracking
The future of telematics is likely to achieve the unimaginable. Whether driving your personal vehicle or managing a fleet, constant communication with nearby vehicles is already achievable through telematics.

Exciting areas of innovation related to telematics include:

GPS tracking systems will continue to become better integrated with other operational systems and will continue to improve while M2M technology expands. The emergence of the Internet of Things (IoT), making technology possible for smart homes and smart communities, are great examples of the rapid evolution happening in this space.

Related:
---
If you liked this post, let us know!
---
Disclaimer
Geotab's blog posts are intended to provide information and encourage discussion on topics of interest to the telematics community at large. Geotab is not providing technical, professional or legal advice through these blog posts. While every effort has been made to ensure the information in this blog post is timely and accurate, errors and omissions may occur, and the information presented here may become out-of-date with the passage of time.
Subscribe to Geotab Blog
Sign up for monthly news and tips from our award-winning fleet management blog. You can unsubscribe at any time.
Other posts you might like