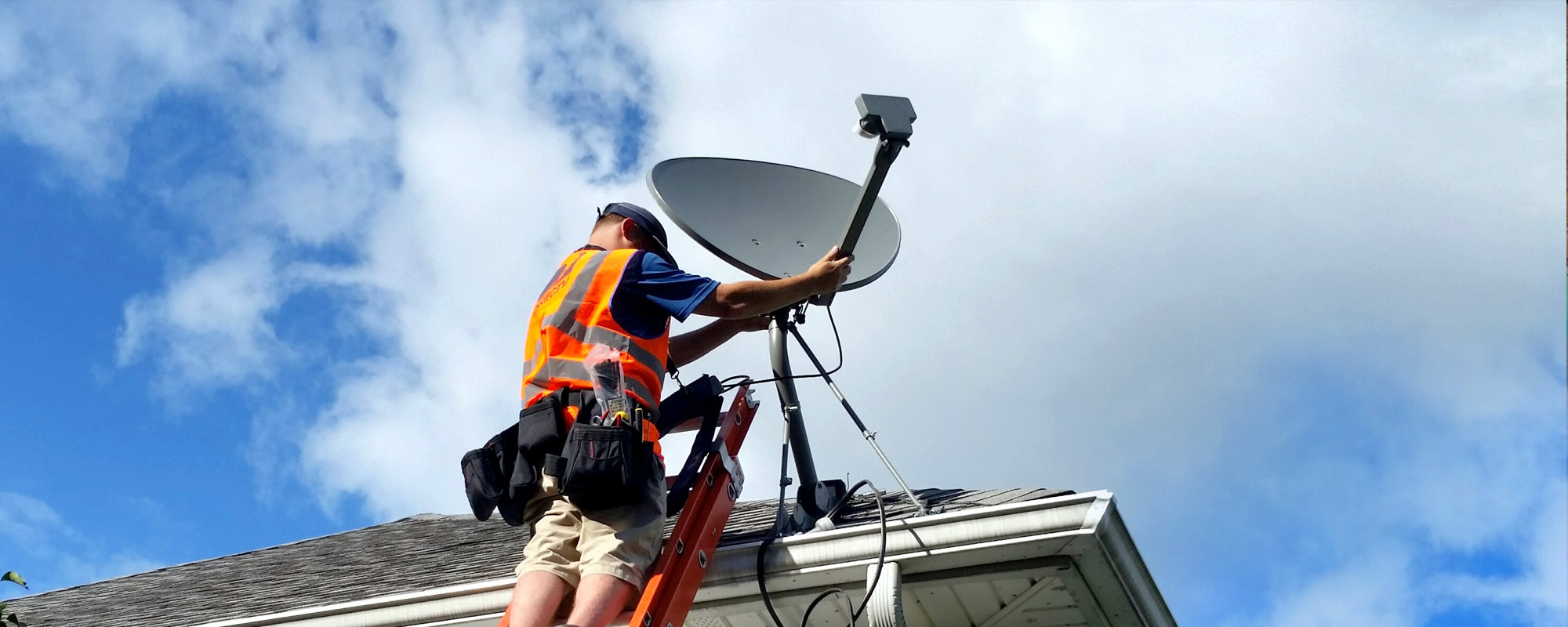 MasTec advanced technologies: Maintaining leadership in safety
Published on August 22, 2017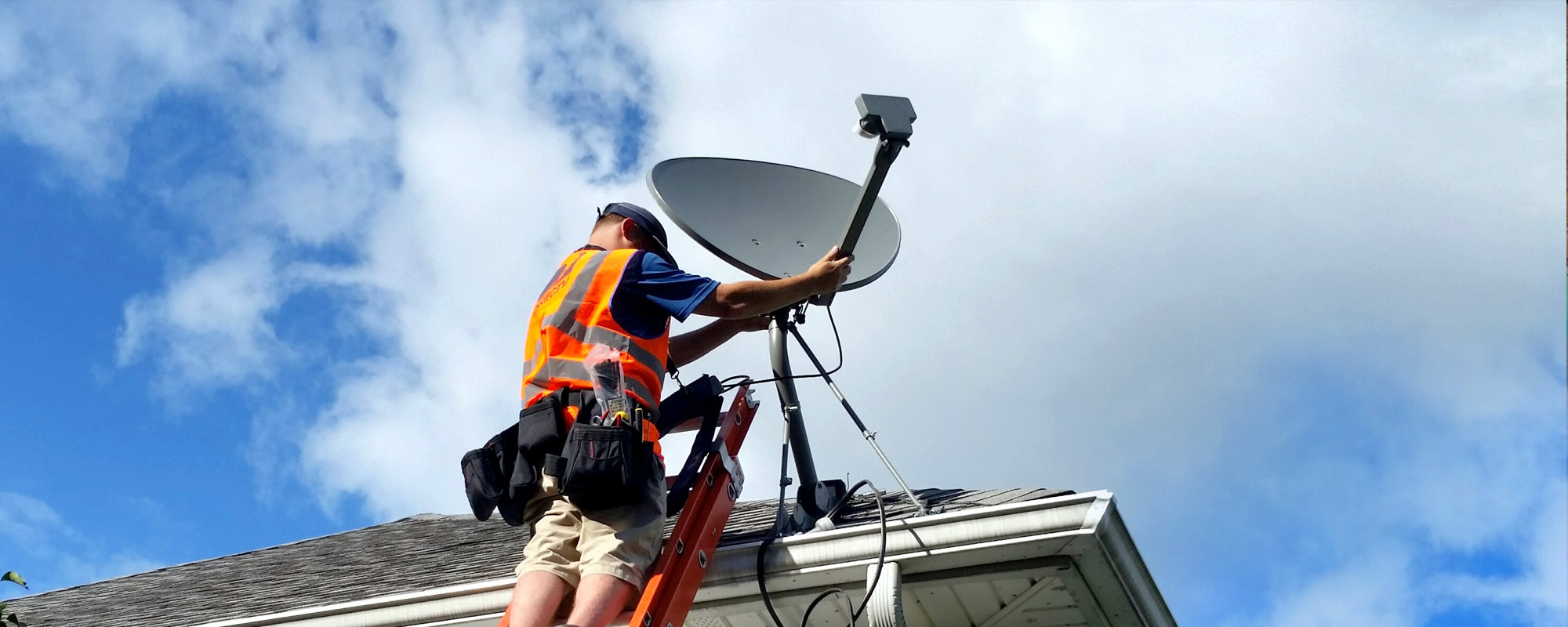 The challenge: A need for data analysis
When your fleet has 4,500 drivers, traveling nearly 100 million miles per year, having visibility over what's happening during those miles is critical. For MasTec Advanced Technologies (MasTec AT), a communications and infrastructure installation division of MasTec Inc., broader visibility was the key to streamlining fleet operations and ensuring driver safety.

That's what led MasTec AT to partner with a global fleet services provider and Geotab telematics for an integrated fleet management solution. As a large fleet with 4,300 vans, the priority had evolved way beyond truck and vehicle asset management to information sharing.

By connecting to their data, MasTec AT was able to gather real-time fleet insights to support their efforts in achieving greater fleet productivity, efficiency, and enhanced safety.
Upholding a core value
Driver safety is central to MasTec AT, whose 4,000 technicians serve more than 30 million residential and commercial customers a year, installing services such as satellite, cable TV and home security solutions on behalf of some of the nation's leading service providers. "Paramount to us, is getting our drivers home safely every night," says Brian Santarcangelo, VP Technology Solutions, MasTec AT.

The company has very high standards for safety. MasTec Inc. is part of multiple safety organizations including the National Safety Council. One membership of particular importance is the Occupational Safety and Health Administration (OSHA) Electrical Transmission & Distribution Safety Partnership. The partnership is meant to help shape national safety standards, but to do so members must be able to perform and provide data analysis on their own operations to help better understand causes of fatalities and injuries in the industry. While fleet is only one piece of operations, data by vehicle and drivers helps provide a full picture of what's going on at job sites.
Training at these centers is comprehensive and mandatory, as well as offers skill-level improvement classes. Here is a glimpse of the safety tactics covered:
Safety orientation for newly hired employees
Defensive and DOT seminars for fleet drivers
Trench safety classes for employees
In-depth training programs for electric linemen
"Tailgate" and pre-job safety meetings at the onset of each project
To continue to provide up-to-date driver training at the highest standards, MasTec AT needed more detailed and connected information to help feed their safety program and goals. MasTec AT turned to their fleet services provider and Geotab to create a custom and integrated solution, and fleet connectivity began to take shape.MasTec is also committed to a goal of zero injuries. With multiple training centers across the country, the company must regularly develop and improve upon best practices, and work with employees on the importance of OSHA and Department of Transportation (DOT) safety rules.
The solution: Streamlining fleet operations
Previously, the telematics and fleet management systems were separate and independent. Integrating the two systems into one ecosystem opened the door to new possibilities.

"From the moment we inserted our first Geotab devices into our vehicles, within minutes those vehicles started reporting engine conditions in the system. We were not just pleasantly surprised but said, 'wow,' look at all this information."

Technological integration allowed the fleet to weave the data together to create a comprehensive analysis of fleet operations. During the exercise, they also took a hard look at the data quality, to ensure the integrity of results. With its innovative technology and unique algorithm, Geotab sets the standard in data quality and accuracy.
The results: 'A new, detailed view'
With the integration, managers at MasTec AT now have fleet visibility and capabilities they didn't have before. "We have come from a place in which we even struggled to identify who was driving a vehicle, which is where a lot of companies are at today," says Jeremy Muoio, Director of Fleet and Asset Management, MasTec AT. "Now, we know not only exactly who's driving the vehicle, but we know what the status should be, what geography it should be in, we know when it's time to retire the asset, and where the asset will have to be to get that done quickly."

The time savings alone has helped drivers and managers trim work off administrative tasks and can focus instead on safety and getting the job done well. For example, instead of manually assigning a driver to a vehicle, this process is now automated based on the location of the job site. "This has put us ahead of our competition," Muoio states. "It enables us to do a lot of things that quite frankly we couldn't do before."

Once a driver gets assigned to a vehicle, with the new integration routing has also been streamlined. According to Santarcangelo, technicians now spend less time behind the wheel than before and more time on the job site. "We know this because we have the data," he adds.

The solution also ensures that when a vehicle issue occurs, the correct people are notified immediately. "The new, detailed view gives us broader visibility and improved operational rigor," Santarcangelo says.

MasTec AT has also been using the data to enhance its existing driver safety programs and can use actual driver behavior for deeper and driver-specific insights. "A streamlined operation with improved data translates into better workforce management and improved operations," says Santarcangelo, adding that the company has started a new driver recognition program to incentivize all drivers to follow best practices.
From the fleet director
"We are becoming experts on the fleet management system, and have come a long way on how we use our fleet and how we manage it." - Jeremy Muoio, Director of Fleet and Asset Management, MasTec Advanced Technologies

Hear more from the VP and Fleet Director by watching this video
Post Tags
Client profile
Industry:
Communications and Infrastructure Installation
Fleet focus:
Safety, Productivity
Ready to optimize your fleet?
Let us show you how simple it is to use our web-based software and fleet tracking devices to manage your fleet.