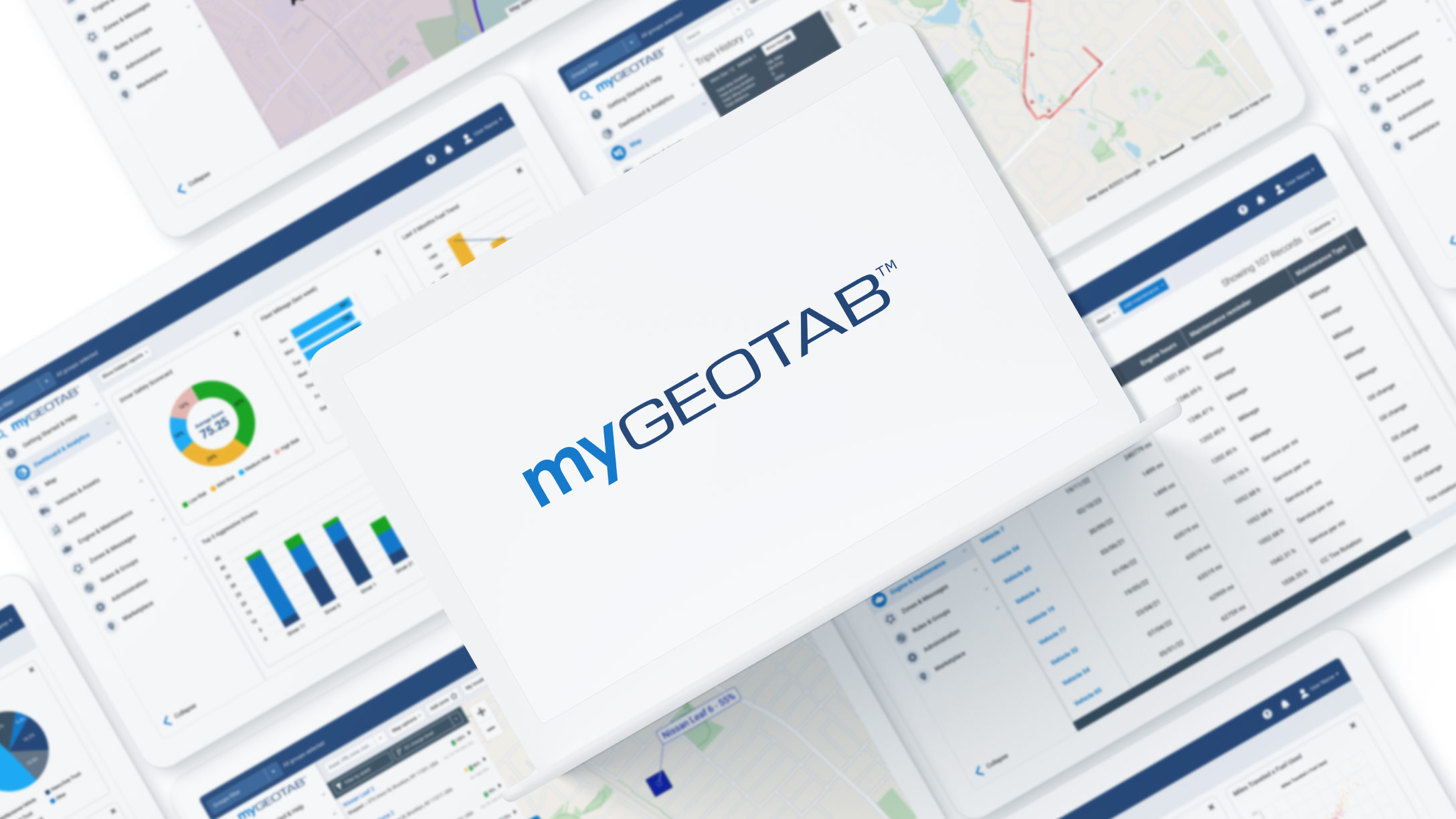 What's new in MyGeotab — June 2023 Part II
---
Welcome to our latest summary of updates to MyGeotab.
Product spotlight: Drill down on Maintenance Center insights
We've added the ability for Maintenance Managers and Vehicle Purchasers to engage with assets listed in the Costliest Asset and Upcoming Maintenance insights to give you more visibility and control over your assets.
To access this feature, from the MyGeotab main menu, navigate to Maintenance > Maintenance Center. The Costliest Assets and Upcoming Maintenance summary tables display.
This new feature allows you to drill down into the specifics, giving you a comprehensive understanding of each asset's maintenance needs. Explore the details behind assets that incur high maintenance costs or require your attention, identify potentially issues, and take proactive measures.
For more information about how to use this feature, refer to the Upcoming Maintenance widget and Costliest Vehicles widgets section of the MyGeotab Maintenance Center User Guide [PUB].
Product spotlight: Welcoming the Tachograph Module in MyGeotab
We've made it easier for Fleet Managers and Customers in Europe to streamline compliance processes and view tachograph data in MyGeotab! By taking the legacy Tachograph Add-In, we've created and natively merged the Tachograph Module into MyGeotab.
Experience the seamless integration, the enhanced compliance oversight, and the opportunity to optimize fleet performance – All within the MyGeotab ecosystem.
To access this feature, from the MyGeotab main menu navigate to Compliance > Tachograph.
✱ NOTE: This solution is only available to users accessing the MyGeotab database under European jurisdiction.
The Tachograph Module improves the usage of tachograph data across the MyGeotab application, and welcomes a cohesive approach that centralizes all compliance data within the MyGeotab database.
What does this mean for Fleet Managers? Use the Tachograph Module for the following:
Ensure comprehensive compliance – Avoid missing compliance data in the remote downloads. The Tachograph Module ensures that no vital compliance information slips through the cracks, keeping you in full control of your operations.
Monitor driving times and activities – Stay in full compliance with European regulations by closely monitoring driver hours and activities. The Tachograph module equips you with the tools to effectively manage your fleet, ensure adherence to regulations and optimize driver productivity.
Reduce infringements – Calculate the number of driver or asset infringements based on the EU Regulations. With this data, you can take proactive measures to reduce infringements and enhance operational efficiency.
To transition from the legacy Add-In solution to the new Tachograph Module, refer to the steps in the Transition from Tachograph Add-In to Tachograph Module [PUB] document.
Got feedback?
If you would like to submit feedback regarding new features, you can do so at any time via the Feedback Hub or your Partner.
Sign up for Geotab news
Stay up to date on what's new and subscribe to the Geotab newsletter to get these update posts emailed to you.
✱ NOTE: The images shown here are for illustration purposes only, and may appear different in the software as we approach the final release.
---
If you liked this post, let us know!
---
Disclaimer
Geotab's blog posts are intended to provide information and encourage discussion on topics of interest to the telematics community at large. Geotab is not providing technical, professional or legal advice through these blog posts. While every effort has been made to ensure the information in this blog post is timely and accurate, errors and omissions may occur, and the information presented here may become out-of-date with the passage of time.
Get industry tips and insights
Sign up for monthly news and tips from our award-winning fleet management blog. You can unsubscribe at any time.
Republish this article for free
Other posts you might like