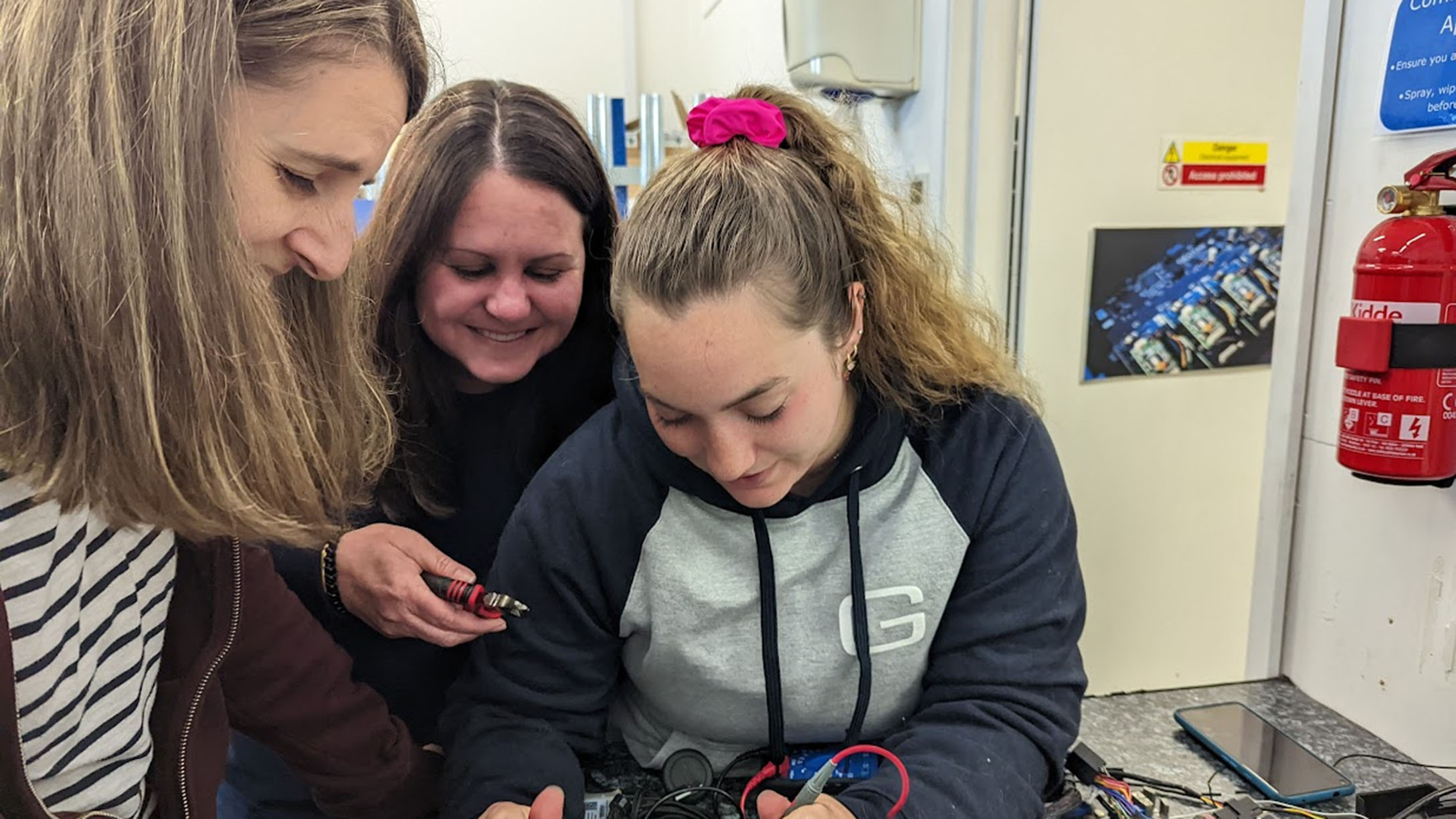 Clear connections: Geotab's Skunkworks lab pioneers hands-on learning
---
Learn how the Skunkworks experimental lab program is helping Geotabbers get an in-depth understanding of the company's product in a collaborative setup.
A concept born from customer demonstrations has become the gold training standard for Geotabbers across the globe.
When Russell Cockerton, Senior Automotive Specialist, began planning for Geotab Connect, the company's networking event for customers, Resellers and Marketplace Partners, five years ago, he and his team explored how to best demonstrate Geotab's GO device and MyGeotab integration with various vehicles. From trucks to snowplows to ambulances, the team was tasked with showcasing how Geotab safely and securely works with customer fleets.
Increase confidence, knowledge and skills with Geotab's Skunkworks experiment
Successful presentations at Geotab Connect fueled a new idea for how to teach Geotab team members the ways in which company hardware and software integrate to supply solutions for customers. Russell adapted elements of Geotab Connect demonstrations to be applicable to employees across all internal departments. Enter Geotab's Skunkworks experimental lab program in High Wycombe, United Kingdom. The Skunkworks project is a nod to research groups in engineering that work on special tasks. The term originates from Lockheed Martin, referring to a small team who was in charge of designing a secret fighter jet during World War II.
"What we see are two big wins," said Russell, who began working with Geotab as a Reseller and holds a total of 22 years experience with the company. "Not only does Skunkworks teach us how our product works, but when you do something like this, you also learn how things interact. The ability to see installation connections and what is involved increases confidence, knowledge and skills. Skunkworks is powerful from a learning point of view."

Skunkworks sessions are held the second Friday of each month and open to all Geotab employees.
Each month, Geotabbers spanning Solutions Engineering, Marketing, Automotive, Partner Account Teams and more unite to accomplish a Skunkworks integration task, such as installing GO TALK, Geotab's tool that provides real-time feedback to drivers regarding their road safety and performance. Through each phase, Geotabbers get to see how their department needs and goals fit in with other teams.
Seek solutions with the Skunkworks program
"I've learned more about hardware than I ever had because I had access to the tools at High Wycombe," said Julia Corcoran, Senior Solutions Engineer, who participated this year. He added, "Prior to the program, I had read all the documentation, but didn't have an idea of what the actual installs entailed. Skunkworks gets you more and more confident with hardware knowledge by getting to experience and hold devices. It shows the importance of these kinds of meetings for teams to understand their roles at Geotab."

The Skunkworks program allows case-by-case customer scenarios to play out, enabling Geotabbers to identify and work through solutions in real time. Employees submit topics of interest so that the learning session can be catered to certain skill development, such as installations, data report comprehension or another area of focus.
"From my side, working with partners and working with clients, I need to understand how everything works," said Amanda Welland, Partner Account Manager. "I understand how things work by doing it to answer difficult questions. With different roles and different knowledge backgrounds, the quickest way we learn is hands-on," she added.
A fun learning experience for Geotabbers
In addition to customer support benefits, Skunkworks is equally important to Geotab's culture of collaboration. The program serves as a home base for experienced and new Geotabbers alike to teambuild.
"Coming together has been really good because the main thing is that Skunkworks is fun," added Russell. "That brings people together. Seeing this collaboration with people coming to the office, learning and getting that social interaction is so powerful," he concluded.
Interested in exploring Geotab's United Kingdom opportunities or other global roles? Find open positions on our careers site, and follow @InsideGeotab on Instagram, Facebook and Twitter for the latest Geotab company and career updates.
---
If you liked this post, let us know!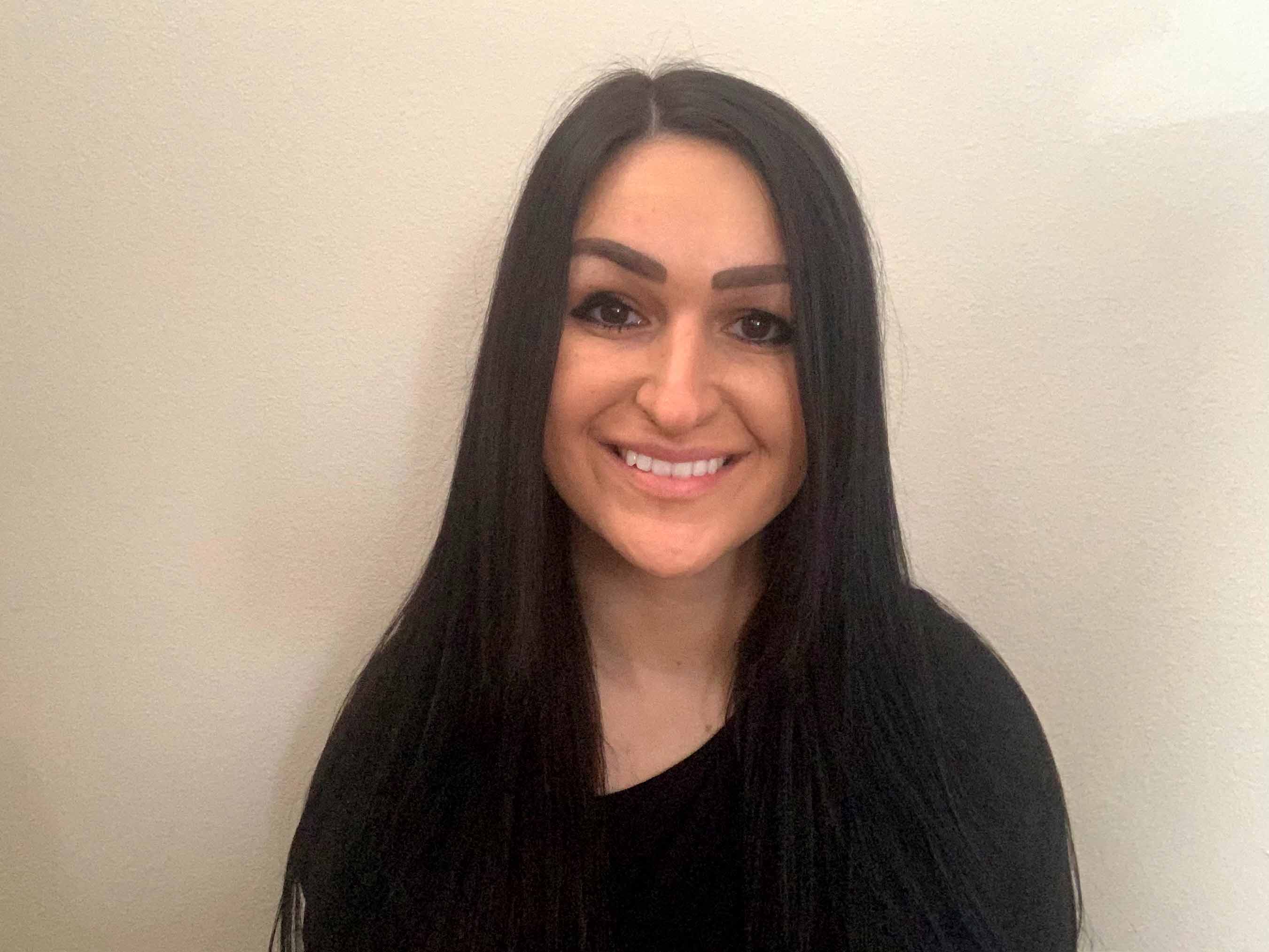 Janessa Rosick
Janessa Rosick is Senior Specialist, Corporate Communications at Geotab
---
Disclaimer
Geotab's blog posts are intended to provide information and encourage discussion on topics of interest to the telematics community at large. Geotab is not providing technical, professional or legal advice through these blog posts. While every effort has been made to ensure the information in this blog post is timely and accurate, errors and omissions may occur, and the information presented here may become out-of-date with the passage of time.
Get industry tips and insights
Sign up for monthly news and tips from our award-winning fleet management blog. You can unsubscribe at any time.
Republish this article for free
Other posts you might like