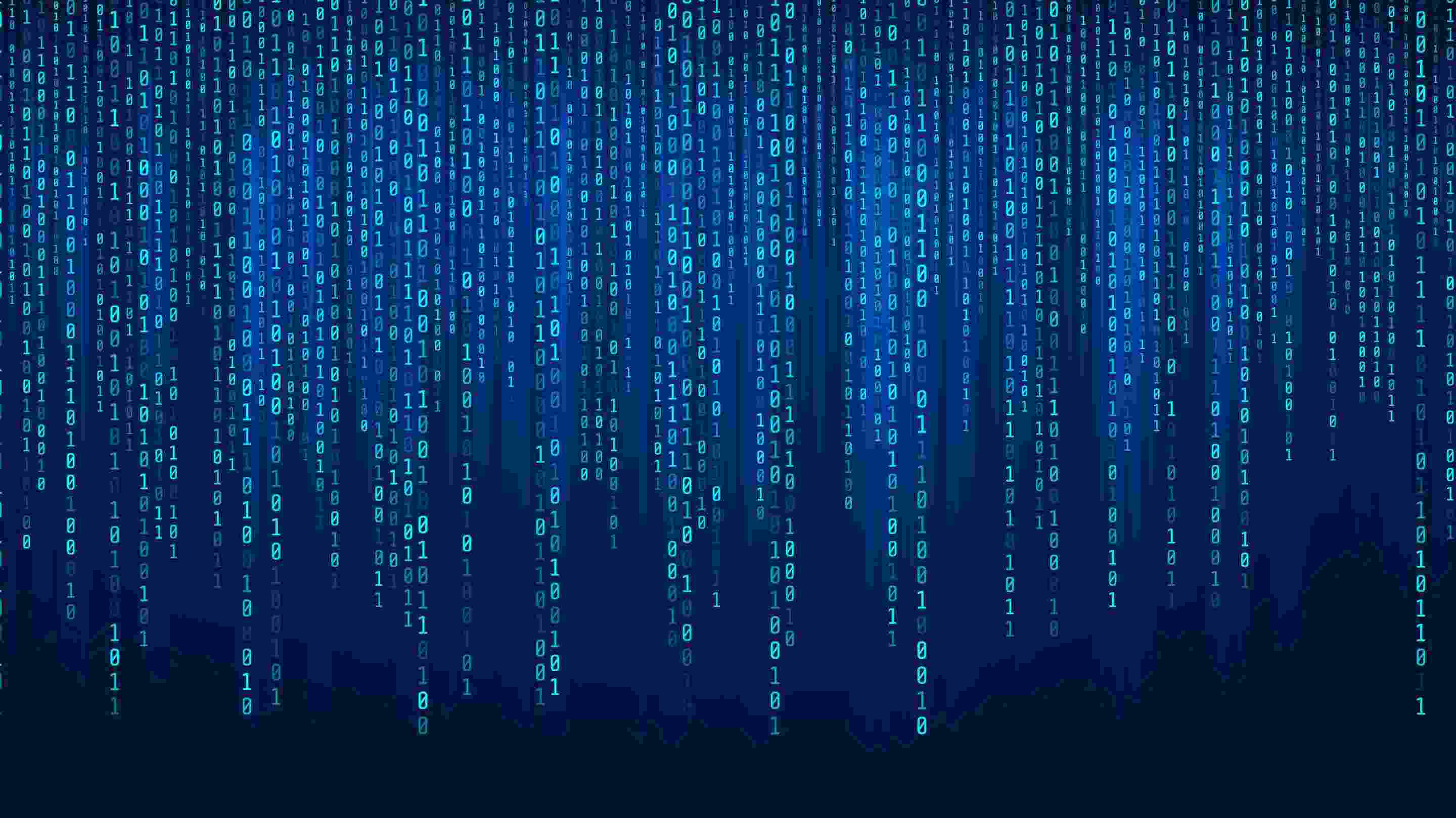 Troubleshooting vehicle fault codes by patterns
---
Learn all about troubleshooting vehicle fault codes by patterns with Geotab GPS fleet management and vehicle tracking telematics technology.
When it comes to engine data, there isn't much information provided in a vehicle aside from the dreaded yellow check engine light. This is an area where it is important to act quickly to identify the problem and severity, as some fault codes can lead to driveability issues or poor fuel economy. With MyGeotab, however, you can quickly view all of the fault codes and descriptions for vehicles in your fleet in a consolidated view. This allows one to observe patterns and identify if there are vehicles of the same make, model, and year that are reporting the same fault code.

Known Issues Reported by Vehicle Manufacturers
If you discover many vehicles of the same make, model and year with the same fault code, you should be suspicious about whether there is a known issue with the vehicle that has already been addressed by the manufacturer. You may have purchased the vehicle in used condition, in which case you may not have registered with your local dealer to receive notifications about technical service bulletins. In addition to registering your vehicle, you should also check http://www.safercar.gov/ to read about the known safety-related issues identified by the manufacturer.
Most Common Fault Codes Reported By Common Fleet Vehicles
The top ten fault codes reported by common fleet vehicles equipped with Geotab devices are listed in the table below. Each row represents a large sample size of 400 installations or more, in order to ensure accurate representation of a pattern. It is interesting to note that the same fault codes appear multiple times in the list. It is not uncommon for manufacturers to use the same sub-system design in consecutive model years.

2012 Chevrolet Sonic – P0171 – System Too Lean – Bank 1
P0171 fault code is currently being reported in 18% of 2012 Chevrolet Sonic vehicles equipped with Geotab devices. That's nearly 1 in every 5 vehicles reporting the same issue! The solution to this fault code may be surprisingly easy according to the following article published in GMTechLink. As a next step, you should ask your mechanic to make sure that the oil fill cap is installed properly and that the oil dipstick is correctly seated.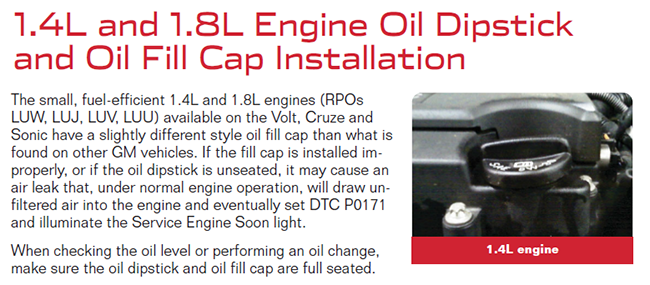 2012 & 2013 Chevrolet Sonic – P0597 – Thermostat Heater Control Circuit/Open
P0597 fault code is currently being reported in 18% of 2013 Chevrolet Sonic vehicles and 6% of 2012 Chevrolet Sonic vehicles equipped with Geotab devices. The description indicates that a component of the thermostat is not working correctly. Let the experts at your dealership handle this one since there is a good chance that the vehicle is still under warranty. Don't wait too long to visit your dealer, or your warranty may expire! The following comment from ChevroletForum.com looks promising:
"It was the thermostat. Dealer fixed it for no charge."[1]
2008, 2010 & 2011 Chevrolet Express , 2008 Chevrolet Silverado – P0573 – Brake Switch "A" Circuit High
P0573 fault code has been reported in the following vehicles with Geotab devices:
16 % of 2008 Chevrolet Silverado
15 % of 2008 Chevrolet Express
10 % of 2010 Chevrolet Express
7 % of 2011 Chevrolet Express
Unfortunately, there is not much information available regarding the Chevrolet Express vehicles or the 2008 Chevrolet Silverado. However, one symptom of P0573 is intermittent issues with cruise control.
2009 & 2010 Ford F150, 2010 Ford Econoline – P0150 – O2 Sensor Circuit

P0150 fault code has been reported in the following vehicles with Geotab devices:
15 % of 2009 Ford F150
10 % of 2010 Ford F150
7 % of 2010 Ford Econoline
The technical service bulletins listed below indicate a software update for the Powertrain Control Module, which may resolve the issue.
2009-2010 Ford F-150 – See TSB 12-6-16
2009-2011 Ford E-Series – See TSB 12-6-13
Additional Notes
The information used in this post represents vehicles that are currently installed with a Geotab device and are experiencing this issue. It is possible that a greater number of vehicles have experienced this issue but have since been fixed. It is also possible that the users are not aware of the technical service bulletins for their vehicle or have decided to accept the fault code due to low priority. The latter option may have consequences, such as increased fuel usage.
It is important to note that the fault code definitions listed above do not translate to a single problem. While the suggestions listed may be helpful for some users, there are many system components in an automobile and therefore many types of failures that can lead to the same symptom or fault code. The solutions mentioned should be treated as a starting point, rather than the complete solution for the fault code. When you see a vehicle warning light, it is important to have your vehicle serviced by a certified mechanic to ensure that the work is performed properly.

Leave a comment below if you have used the information in this post to help diagnose a vehicle issue with fault codes P0171, P0597, P0573 or P0150. The information you provide can assist other users who encounter these fault codes.
Bibliography
Jeffro80. (2014, July 31). Thermostat Problems (P0597). Retrieved from Chevrolet Forum: http://chevroletforum.com/forum/sonic-aveo-11/thermostat-problems-p0597-64066/#post270235
---
If you liked this post, let us know!
---
Disclaimer
Geotab's blog posts are intended to provide information and encourage discussion on topics of interest to the telematics community at large. Geotab is not providing technical, professional or legal advice through these blog posts. While every effort has been made to ensure the information in this blog post is timely and accurate, errors and omissions may occur, and the information presented here may become out-of-date with the passage of time.
Get industry tips and insights
Sign up for monthly news and tips from our award-winning fleet management blog. You can unsubscribe at any time.
Republish this article for free
Other posts you might like