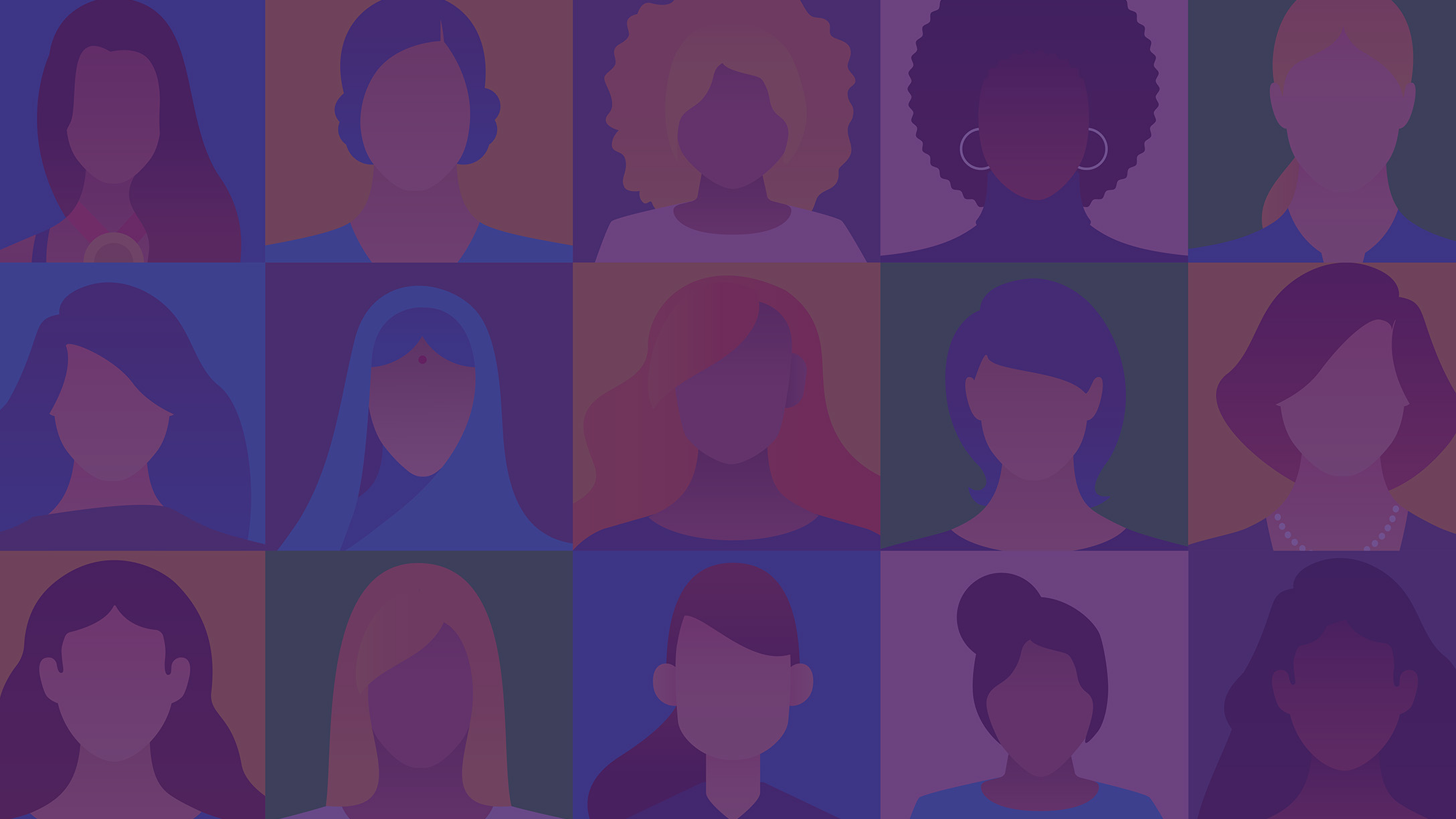 Every great leader has as a great team: Interview with Stephanie Voelker
---
Stephanie Voelker shares how a strong support system can help to balance career growth and family needs.
Stephanie Voelker, Vice President, Customer Care, North America, has accelerated Geotab's strategic growth with more than 18 years of advanced consulting, training, purchasing and management experience. She understands customer needs and drives profitability at Geotab. Stephanie's dedication to research provides Geotab customers with an immersive, top-notch experience for their fleet telematics needs.
Stephanie is passionate about problem solving by observing what went wrong and coming up with ways to prevent issues from arising in the future. To keep up with Stephanie's leadership initiatives, follow her on LinkedIn.
With March being Women's History Month, we spoke with Stephanie Voelker to hear about the challenges and experiences women in leadership face, her suggestions on how to support one another and how our voices can influence change.
What does it mean to be a woman in leadership?
My entire career has been in male-dominated industries. Being in a position of leadership, I will continue to advocate to support underrepresented women by voicing their achievements and making space. I believe there is an untapped opportunity to invest in skills and strengths that are unique to women. Based on my past experience, I ensure all employees are equipped with the necessary skills and tools to complete their tasks. Asking questions is not discouraged; it is encouraged. We are not expected to know everything, but we can work towards a solution based on the resources available.
What is a leadership lesson you've learned in your career?
Every great leader has a great team. I believe leadership is all about the empowerment of teams. You can not do it all by yourself. The team should have different areas of expertise, strengths and skills. As a leader, you must invest time in understanding individuals' needs and priorities. I work to foster an environment that encourages all team members to speak up and share their unique perspectives. Having a strong support system helps drive collaboration and move towards the best solution.
How do you balance your work and personal life?
Finding a balance between work and life has always been difficult for me. I need reminders that it's time to stop working and step away. Over the last 30 years, I have done my fair share of homework sessions and field trip chaperoning as well as being the loudest cheerleader in the stands at football games. I am passionate about the work I do each day, but I also give myself permission to be the best wife and mom to my family. The best way I balance work and life is to let go of the guilt. Taking each day as it comes and prioritizing time for things that are important to me.
What motivated you to become a leader?
My motivation to become a leader came from my desire to help make an impact. My leadership principles are built on my ability to share my knowledge to positively impact others. I use my past experiences to build a foundation for my team. As a leader, I work with my team to teach the philosophy of collaboration and support. The team cannot function without an open line of communication and honesty. We must take time to celebrate the wins, tackle the losses and plan for the future.
What do you think is the biggest challenge for women leaders and how can they overcome it?
I believe there are opportunities for women, but we struggle with the family-and-career aspect. At times, there is a choice that needs to be made between career growth and family needs. Women are more likely to be accused of neglecting household responsibilities compared to men. I am very lucky to have a great support system helping me raise my kids. However, I am sure not all working women have been this fortunate. To overcome gender barriers, there needs to be flexibility in work and family life. Geotab offers a hybrid work model that has allowed me to lead the company while making time for my family.
Do you have any advice for future women leaders?
My advice would be to lift up your coworkers — women or men. We all thrive when we are encouraged to try new things. In a world where it's easy to see the negatives in a situation, take time to find the good. Trust me, it's there if you look hard enough. All employees have the ability to grow and challenge themselves if they are given the right opportunity. When you give other people a chance, you will be surprised at the return.
Did you know that Geotab is hiring? Check out our open positions on our Careers site.
For the latest Geotab news, photos and career updates, follow @InsideGeotab on Twitter, Facebook and Instagram.
---
If you liked this post, let us know!
---
Disclaimer
Geotab's blog posts are intended to provide information and encourage discussion on topics of interest to the telematics community at large. Geotab is not providing technical, professional or legal advice through these blog posts. While every effort has been made to ensure the information in this blog post is timely and accurate, errors and omissions may occur, and the information presented here may become out-of-date with the passage of time.
Get industry tips and insights
Sign up for monthly news and tips from our award-winning fleet management blog. You can unsubscribe at any time.
Republish this article for free
Other posts you might like