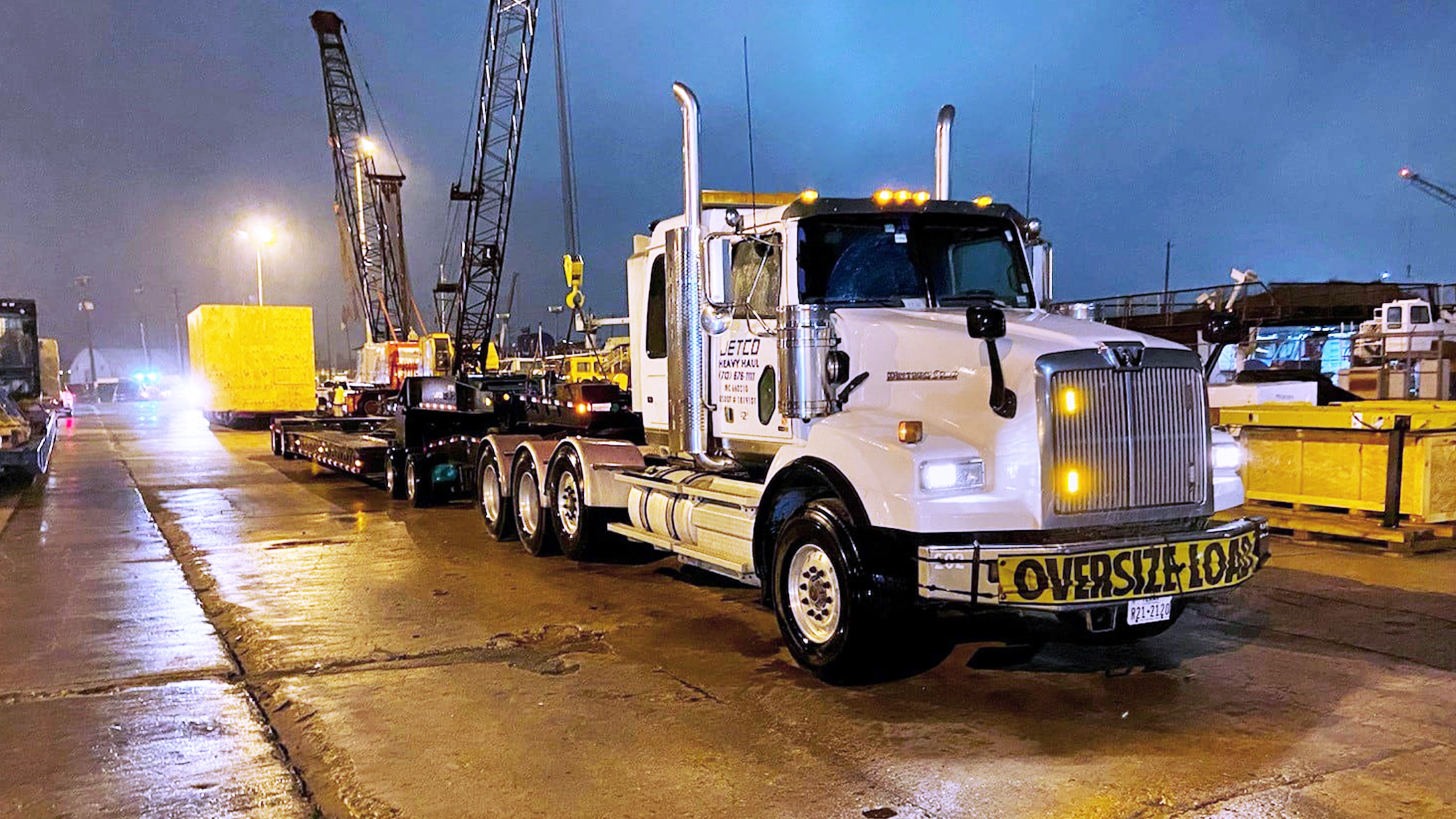 Jetco elevates its customer service and takes reporting to new heights
Published on July 17, 2023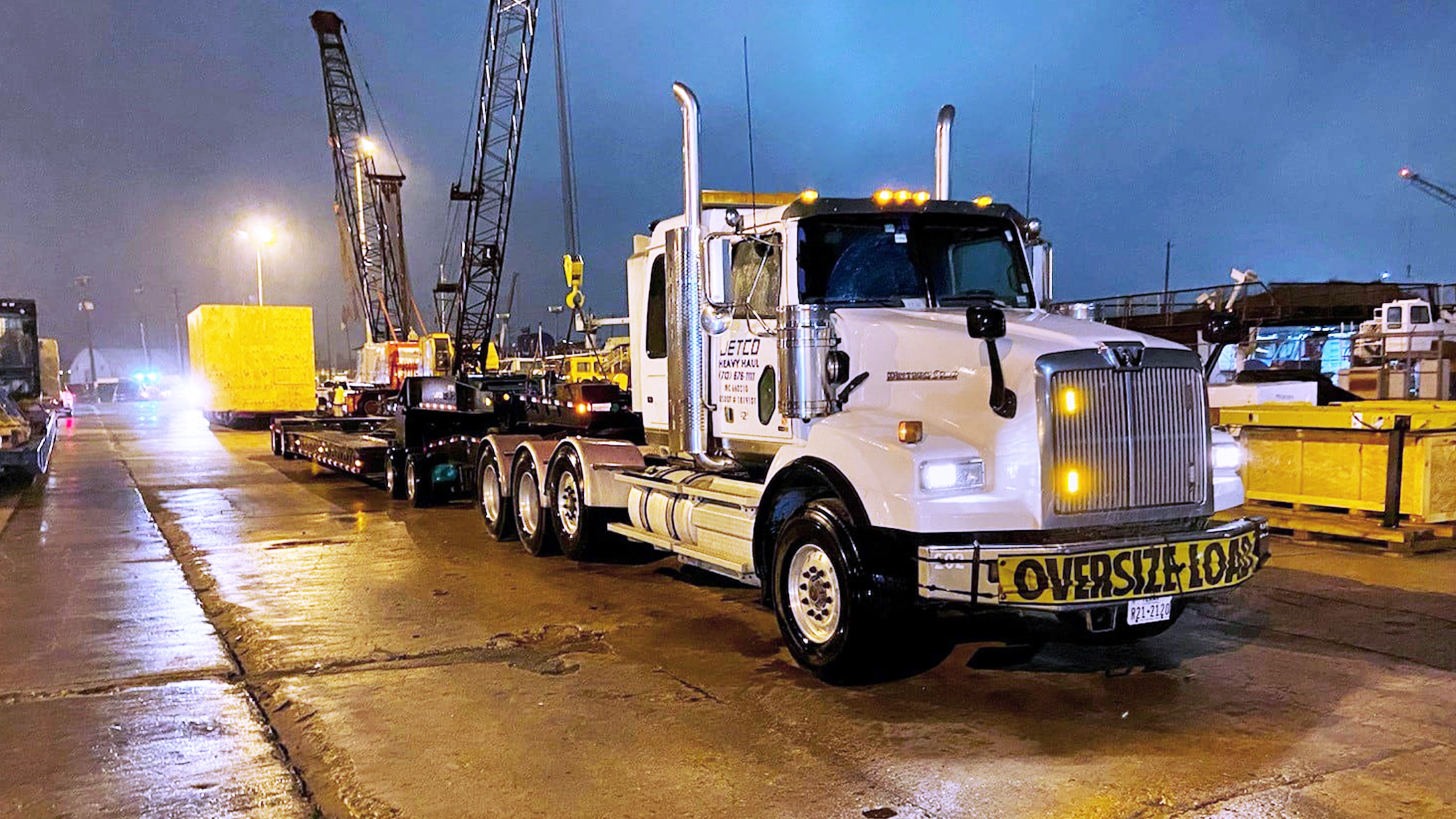 Since 1976, Jetco has been a leader in the Gulf Coast shipping industry, offering reliable services to a broad range of clientele, from small businesses to Fortune 500 companies.
Today, with a fleet of 130 Class 8 trucks in the Houston area — and over 600 assets managed through Geotab — Jetco continues to uphold its reputation for excellence, placing it in TCA's Top 10 Best Fleets to Drive For in their category.
Jetco wanted to continue its proven success and become even more proactive with business objectives by
identifying key areas to develop as part of its overall strategy.
"It was really frightening to see how quick (installation) went. I wasn't ready for something so easy to install… it was very very easy."
Jeff McKinney, Jetco
Problem: Elevating customer service and reporting capabilities
Turning to Geotab for more advanced telematics — and as a significant upgrade from its legacy provider — was the first step to reaching two of its goals:
Elevate customer service to exceed expectations and become more competitive
Get in-depth reporting and more visibility into daily operations
Geotab's open and flexible solution offered Jetco the control it needed.
Combining this open platform technology with the integration experts at USA Fleet Solutions, Jetco found the deep complementary technical support to help transform its operations.
"Reporting was a big deal. Using (Geotab's) Marketplace had a lot of solutions that really helped us out"
Jeff McKinney, Jetco
Solution: Accurate delivery times for happier customers
With USA Fleet Solutions' customer-facing database, Jetco could significantly improve its customer service by providing accurate delivery times to customers.
In addition to improved delivery times, watch how Jetco now captures and reports on metrics that help their customers make data-driven decisions about freight scheduling, spending, environmental impact and more:
Both Geotab and USA Fleet Solutions take a people-centric approach to their service and their technology, which aligns with Jetco's own dedication to continuous improvement and customer service.
Improved safety and no more ELD blackouts
The transition to Geotab also spelled the end of blackouts from their previous ELD solution. With more uptime and live tracking, Jetco now has precise knowledge of drivers' whereabouts, helping to optimize fleet operations.
"I have yet to see a failure."
Jeff McKinney, Jetco
Geotab's solutions have become integral to Jetco's operations, supporting everything from IFTA filings and mileage tracking to vehicle utilization and safety reporting. Geotab has helped Jetco enhance its safety KPIs and manage at-risk drivers more effectively.
"Jeff (Jetco) is very focused on safety with his fleet. He has used the Geotab platform and the insights it gives to his fleet operations to make some significant safety improvements inside his fleet, focusing on speeding, seatbelts, and cellphone usage."
David Crumbley, USA Fleet Solutions
Hit the ground running
Easy installation of the Geotab solution meant the roll-out was done within a quarter to minimize downtime.
Geotab's open platform and vast marketplace gave Jetco countless options to support fleet management that can all be seamlessly integrated into existing infrastructure.
Along with USA Fleet Solutions, Jetco took advantage of Geotab's vast marketplace of fleet management tools. They maximized drivable hours to improve profitability with Drivewyze, installed Lytx cameras to reduce risk and improve overall fleet safety among many other fleet solutions to maximize productivity.
Results: The power of Geotab and USA Fleet Solutions
Since switching to Geotab, Jetco has seen:
Improved safety and fuel consumption through reduced speeding
Reduced operational costs through advanced reporting that gives visibility
Minimal downtime through easy, 5-minute device installation
Seamless integration with Lytx cameras reduced collisions and HOS violations
"This is the weird thing: they (drivers) don't say a thing — so that means everything is going good! I did hear it's much easier than our last (telematics) provider."
Jeff McKinney, Jetco
Post Tags
Client profile

Client name:
Jetco Delivery
Industry:
Heavy haul transportation
Types of vehicles:
Class 8 trucks and trailers
Fleet focus:
Fleet Optimization
Ready to optimize your fleet?
Let us show you how simple it is to use our web-based software and fleet tracking devices to manage your fleet.