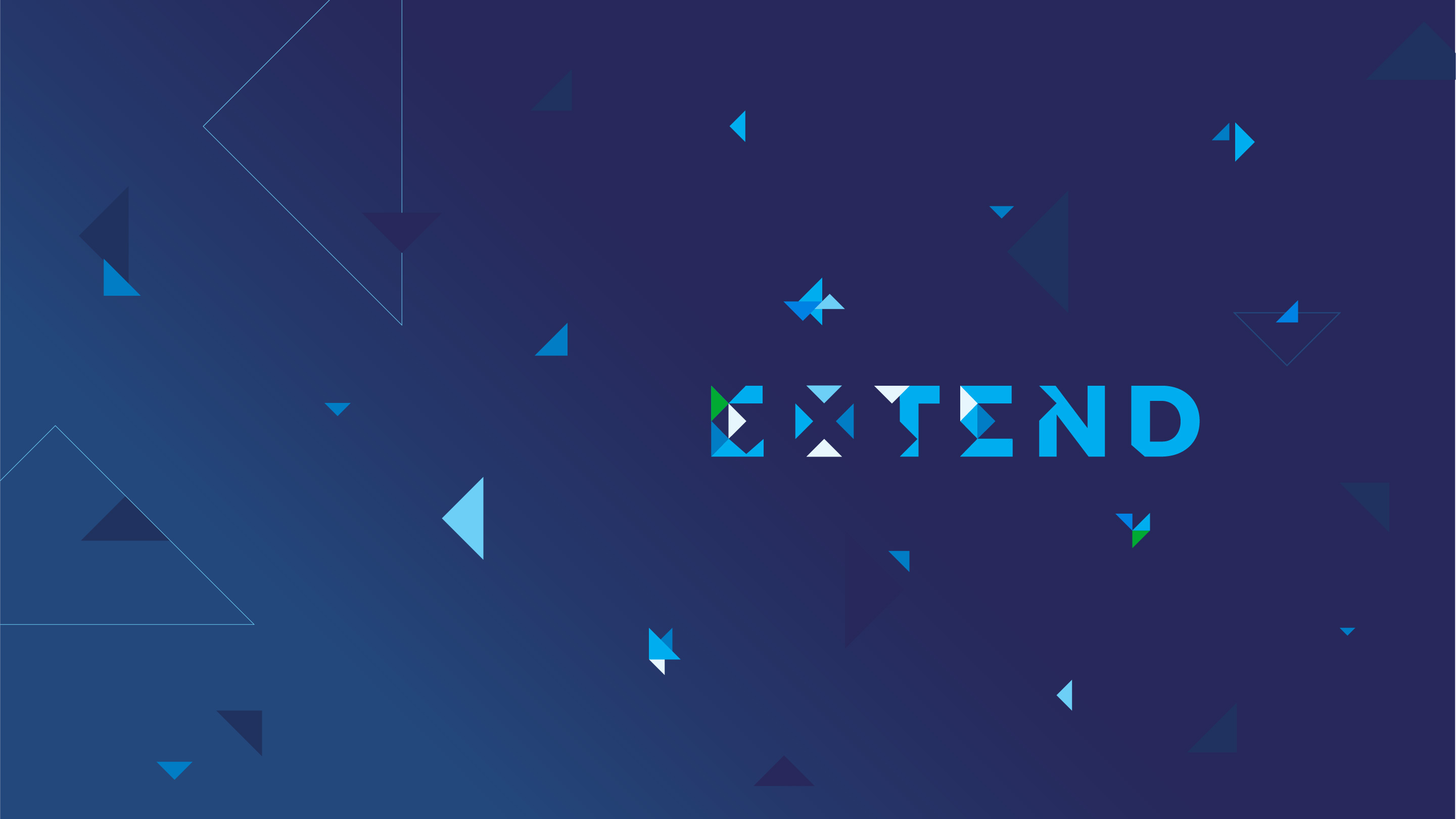 Geotab Extend
Join us for a unique and engaging digital experience. March 23–24, 2021.
Learn and explore
Empower your team with new ideas, strategies and tools to help you build, innovate and succeed in 2021. Learn about new possibilities and solutions by registering for the Geotab Extend - Marketplace technology showcase today!
Register now
---
Expand your horizons
Learn about new trends in fleet and mobility. Discover best practices. Build a vibrant telematics ecosystem. Extend your knowledge and connections. All this, and more, from the comfort and safety of your own home.

Geotab Extend invites any of our existing Marketplace Partners to sponsor this event.
Extend prospectus
Sponsorship application
Discover the power of choice
Extend the value of your telematics platform by attending Geotab Extend. The Geotab Marketplace is a one-stop-shop for integrated, fleet-focused hardware and software.

Get ready to experience:
• Virtual Marketplace trade show and technology showcase
• Live speakers and panel discussions
• Informative breakout sessions
• 1:1 sessions and group networking rooms

Schedule coming soon.
---
Frequently asked questions
---
What is Geotab Extend?
Geotab Extend 2021 is a live, virtual learning and networking event for fleet professionals and industry partners taking place from Tuesday, March 23 to Wednesday, March 24, 2021. Geotab Extend will be an entirely virtual Geotab Marketplace experience. Attendees are invited to extend their knowledge and connections from anywhere in the world.
Who should attend?
If you are interested in connected fleet technology and are looking to accelerate your 2021 planning, Geotab Extend offers a rich learning and networking experience for the Geotab ecosystem. This opportunity will be valuable to those immersed in the connected fleet industry. All members of the Geotab ecosystem are welcome, including: Marketplace Partners, Authorized Geotab Resellers, End Customers, and Geotab PAMs.
Is there a fee?
No. Geotab is pleased to offer all of the Geotab Extend virtual events for free.
Can my company sponsor the event?
Geotab Extend invites any of our existing Marketplace Partners to sponsor.
Who should exhibit?
Geotab Extend invites any of our existing Marketplace Partners to participate in the virtual Marketplace.
Who do I contact for further information?
If you have additional questions, please email us at extend@geotab.com.