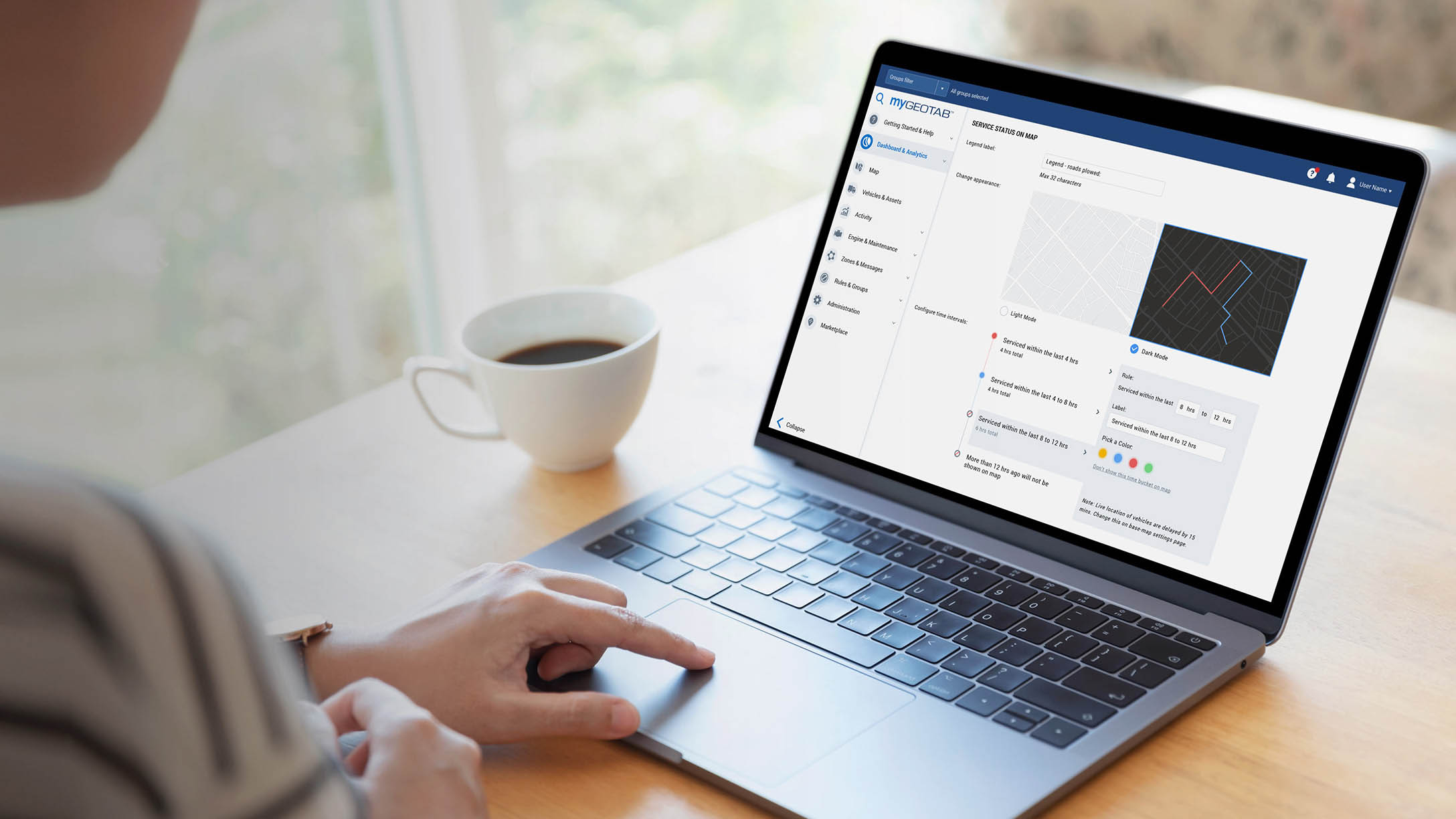 Geotab Launches Citizen Insights Solution for Government Agencies
Published on October 19, 2021
---
Innovative solution provides citizens with valuable operational insights to increase efficiencies and accountability for government agencies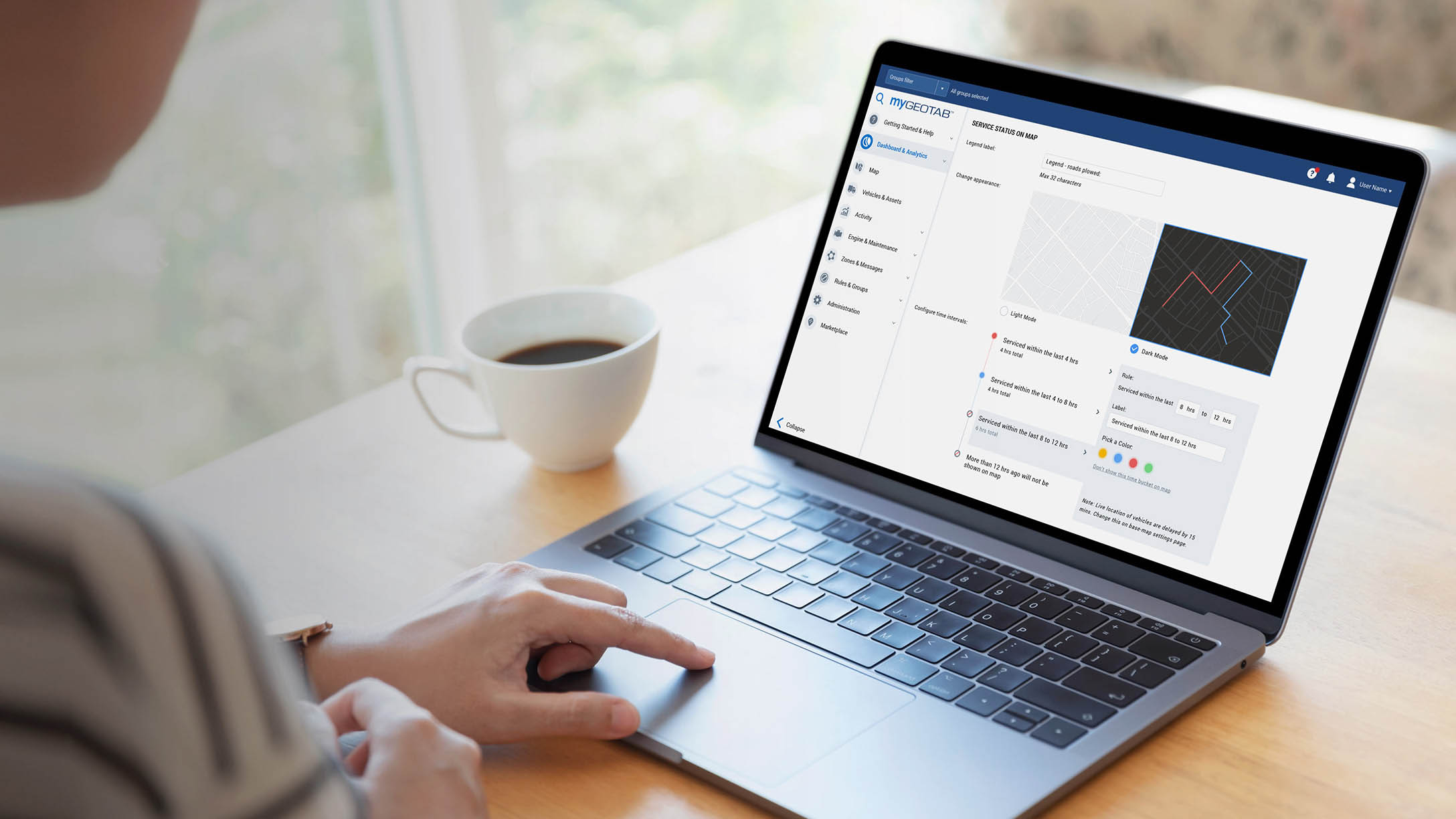 Toronto, ON – October 19, 2021 – Geotab, a global leader in IoT and connected transportation, today announced the North American launch of its Citizen Insights solution. This innovative solution allows state, provincial, and local government agencies to communicate up-to-date information about public-facing services through a user-friendly configurable website, helping ensure citizens can better plan their routes as well as identify and avoid certain areas which have yet to be serviced.
The Citizen Insights solution was designed to help government agencies better manage and share data regarding the location and service levels of snow plows, salt spreaders, street sweepers, and waste management vehicles. Allowing local constituents access to this data enables an open line of communication while also holding government agencies accountable to reach operational targets. With the ability to be delivered in two different formats, each jurisdiction can maximize the effectiveness of the solution based on their municipality size and IT capabilities, while reducing any negative impact these public-services might have.
"Government agencies across North America are continuously turning towards telematics solutions to help streamline public services that meet the growing and changing needs of our communities. Citizen Insights is a solution that provides value by giving unparalleled visibility into these public services," said Chris Jackson, Associate VP of Business Development, Public Works and Smart Cities. "As the only fully configurable solution on the market, the ability for each government agency to customize data in a way that suits the needs of their fleets and constituents is invaluable. The Citizen Insights solution is helping government agencies provide better and more transparent services to their residents."
Available as a configurable Add-In on the MyGeotab platform, the Citizen Insights solution allows state, provincial, and local government authorities to customize their database to help meet the specific needs of their agency.
To learn more about the Citizen Insights solution, please visit https://www.geotab.com/citizen-insights/. Additional information on Geotab's array of government solutions as well as its work with government organizations, including specific case studies can be found here.
Post Tags
---
Media Contact
Hanna Corrente
Sr. PR Specialist, Geotab
pr@geotab.com
About Geotab
Geotab is advancing security, connecting commercial vehicles to the cloud and providing data-driven analytics to help customers better manage their fleets. Geotab's open platform and Marketplace, offering hundreds of third-party solution options, allows both small and large businesses to automate operations by integrating vehicle data with their other data assets. As an IoT hub, the in-vehicle device provides additional functionality through IOX Add-Ons. Processing billions of data points a day, Geotab leverages data analytics and machine learning to help customers improve productivity, optimize fleets through the reduction of fuel consumption, enhance driver safety, and achieve strong compliance to regulatory changes. Geotab's products are represented and sold worldwide through Authorized Geotab Resellers. To learn more, please visit www.geotab.com and follow us @GEOTAB and onLinkedIn.