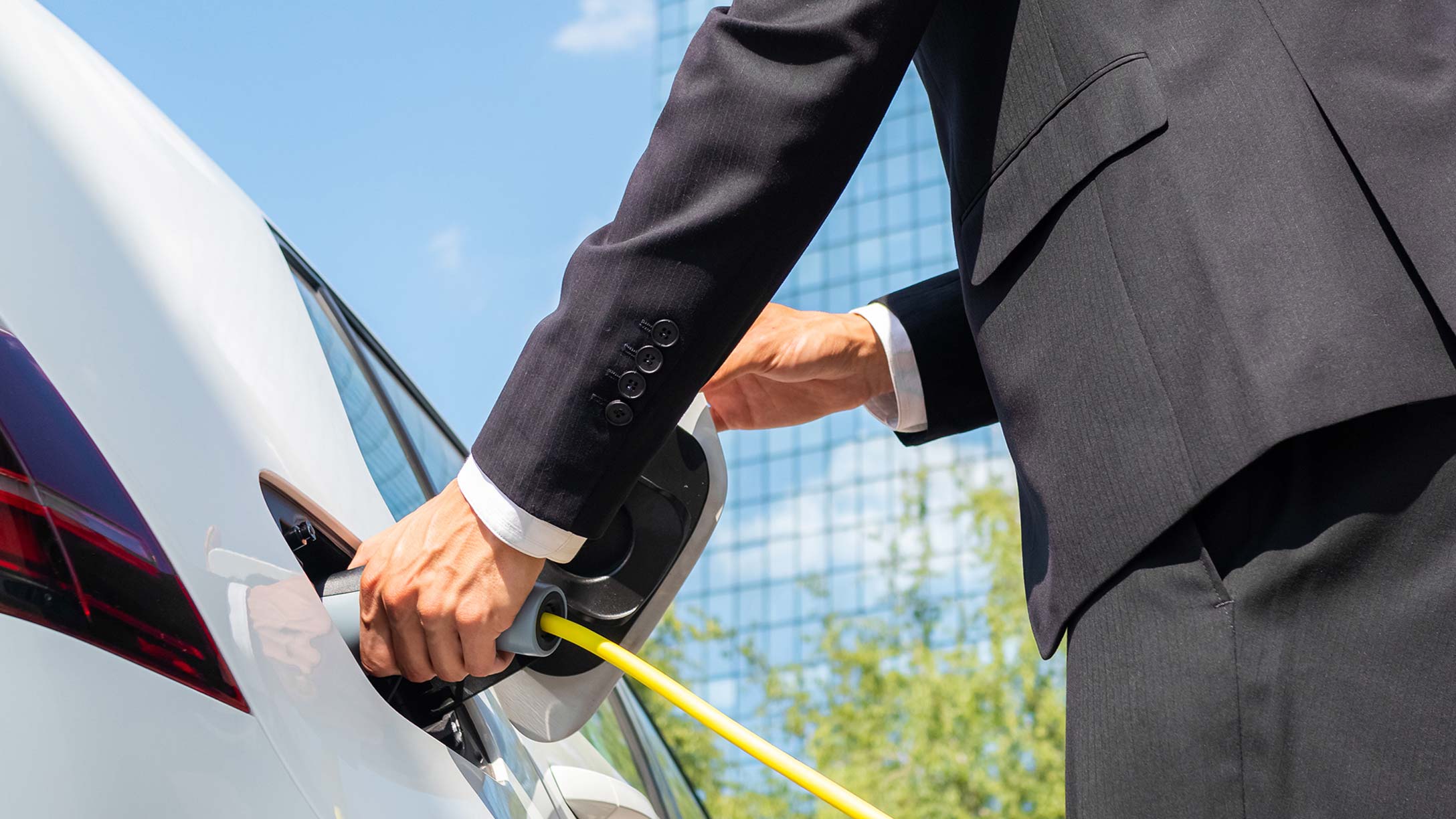 Geotab and Enterprise Fleet Management study quantifies cost and CO₂-saving opportunities for fleet electrification
Published on December 1, 2021
---
Findings include potential cost savings of $33 million for customers if 13% of analyzed vehicles were electrified today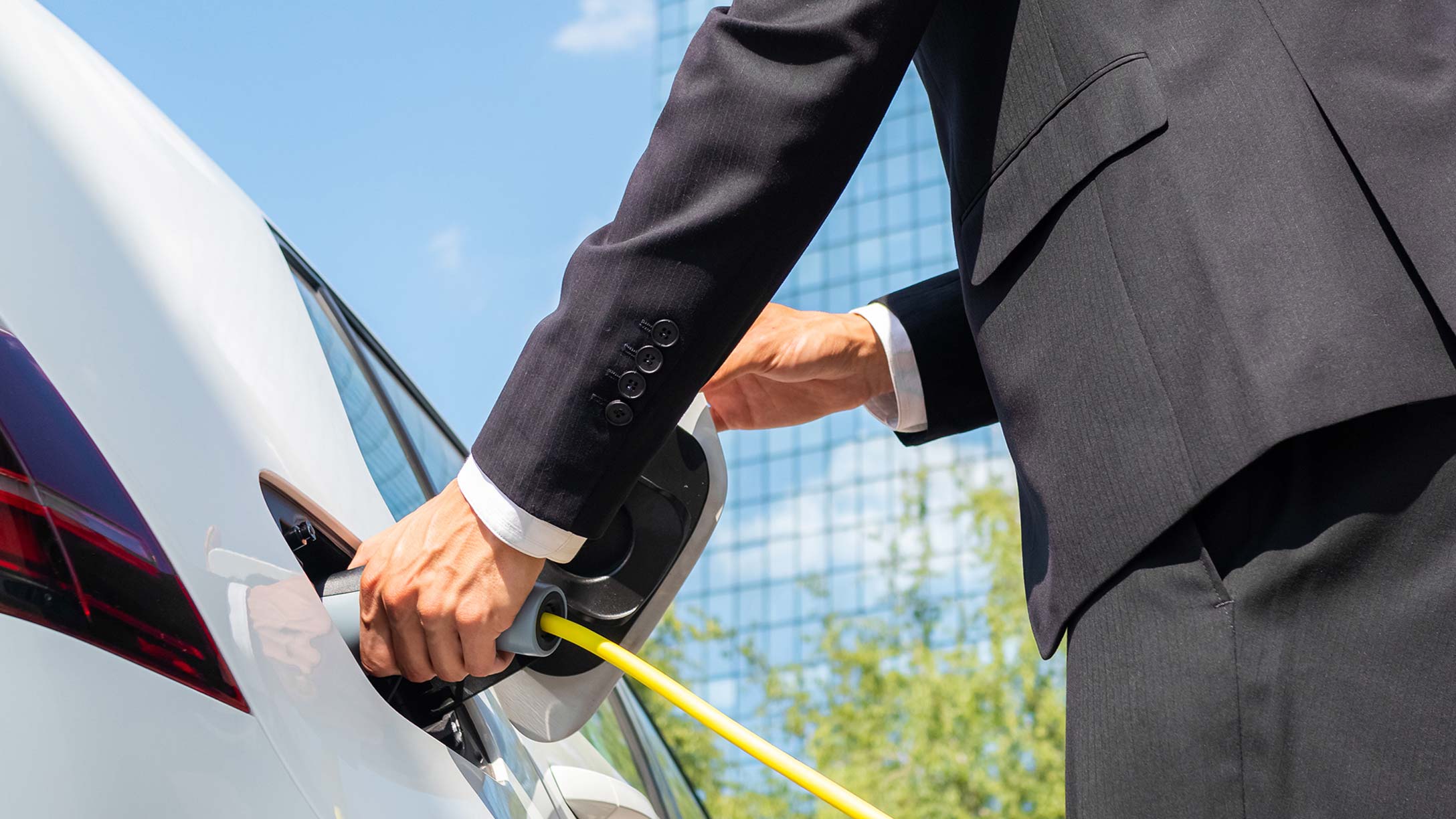 Toronto, ON - December 1, 2021 - Underpinning their commitments to sustainability and vehicle electrification, Geotab, a global leader in IoT and connected transportation, and Enterprise Fleet Management, a leading fleet management provider with more than 649,000 vehicles across North America, today announced results from one of Geotab's largest fleet Electric Vehicle Suitability Assessments.
With the transition to electric vehicles (EVs) underway across North America and fleets faced with the challenges of meeting new sustainability standards, Enterprise Fleet Management and Geotab analyzed vehicle data from portions of Enterprise's fleet vehicles to identify the current electrification opportunity and better understand how the shift to EVs will affect fleets. Utilizing Geotab's Electric Vehicle Suitability Assessment (EVSA), the massive study included more than 91,000 of Enterprise Fleet Management's leased vehicles. In addition to helping Enterprise Fleet Management better understand how the shift to EVs will affect its business today and beyond, the study also enables the leading fleet provider to better consult with its customers by using tangible, data-driven insights for their respective business clients.
According to the study:
Of the 91,252 vehicles analyzed, 13% (approximately 12,000) were good candidates to be economically replaced by range-capable EVs today. Near-term electrification of these estimated 12,000 vehicles could achieve a total potential savings of $33 million and 194,000 tons of tailpipe CO2 emissions over four years.
Up to 45% (approximately 42,000) of the analyzed vehicles could be electrified as EV pickups enter the market. Shifting to EV pickups would equal 1.3 million tons of tailpipe emission reductions across the entire fleet, over a four-year service life.
Electrifying almost half of Enterprise Fleet Management's vehicles would result in a potential cost savings of $167 million or $4,056.20 per vehicle.
"With the transition to EVs underway across North America and fleets faced with the challenges of meeting new sustainability standards, Enterprise Fleet Management recognizes the importance of successfully delivering EV solutions to customers," said Dain Giesie, Assistant Vice President at Enterprise Fleet Management. "We have already helped several organizations integrate these vehicles into their fleet."
Enterprise Fleet Management's work in the EV space and the results achieved from the study are playing a valuable role in the journey to long-term EV viability. In fact, these efforts are part of a broader strategy led by their affiliate and leading mobility provider Enterprise Holdings to build consumer awareness and understanding of EVs as the company transitions its fleet over the coming years.
"Our goal with this study was to map out what we need to know and to help us understand what we need to provide our customers now and in the near future so we can continue to be the best fleet management provider possible," continued Giesie. "It did that, highlighting our customers' opportunities and needs so we can keep our strategic planning process on track and continue to be a fleet management leader for those we serve."
Helping customers make confident decisions about fleet electrification, Geotab's EVSA tool offers data-driven adoption recommendations by analyzing a fleet's unique driving profiles and patterns. By leveraging aggregated data from Geotab to show how vehicles were being used by Enterprise Fleet Management clients, the companies were able to produce a suitability assessment on a scale never attempted before.
"By combining Geotab's analytics with Enterprise Fleet Management's real-world data on a large scale, we've been able to provide a unique perspective on how the company can expect its fleet to evolve in the coming years," said Charlotte Argue, Senior Manager, Fleet Electrification for Geotab. "In addition, an assessment of this kind highlights the value of fleet-specific data, since it enables us to minimize assumptions and thus increase the accuracy of our analysis. More importantly, equipped with tangible data, Enterprise Fleet Management can make confident, strategic decisions when it comes to fleet electrification."
According to Giesie, "The scope of the study went beyond EV vehicle availability today and tomorrow. We contributed real-world experience that informed data inputs for depreciation, fuel costs, vehicle costs, after-market costs and more to give us a deeper perspective into our customers' potential future needs and how we can best support those needs."
The Geotab EVSA uses telematics data to understand a fleet's specific needs and makes EV adoption recommendations, paired with a projection of financial savings and environmental benefits of transitioning to EVs. Backed by the largest dataset of real-world EV performance metrics, it can be used regularly to understand a fleet's electrification potential as new models enter the market, and as fleet needs and macroeconomic factors change. The EVSA forms part of Geotab's broader suite of solutions designed to help organizations achieve zero-emissions or their sustainability goals.
For more information on Geotab and Enterprise Fleet Management's EVSA study, visit geotab.com.
###
About Enterprise Fleet Management
Owned by the Taylor family of St. Louis, Enterprise Fleet Management operates a network of more than 50 fully-staffed offices and manages a fleet of more than 649,000 vehicles in the U.S. and Canada. The business provides full-service management for companies, government agencies and organizations operating medium-sized fleets of 20 or more vehicles, as well as those seeking an alternative to employee reimbursement programs. Enterprise Fleet Management supplies most makes and models of cars, light- and medium-duty trucks and service vehicles across North America. Enterprise Fleet Management and its affiliate, Enterprise Holdings, together offer a total transportation solution. Combined, these businesses, which include car rental and carsharing services, truck rental, corporate fleet management, retail car sales and a vehicle subscription service, accounted for nearly $23.9 billion in revenue and operated more than 1.85 million vehicles throughout the world in fiscal year 2021.
Post Tags
---
Media Contact
Hanna Corrente
Manager, Strategic Communications & Public Affairs
pr@geotab.com
About Geotab
Geotab is a global leader in connected transportation solutions. We provide telematics — vehicle and asset tracking — solutions to over 50,000 customers in 160 countries. For more than 20 years, we have invested in ground-breaking data research and innovation to enable partners and customers, including Fortune 500 and public sector organizations, to transform their fleets and operations. With over 4 million subscriptions and processing more than 75 billion data points a day, we help customers make better decisions, increase productivity, have safer fleets, and achieve their sustainability goals. Geotab's open platform and Marketplace, offers hundreds of third-party solution options. Backed by a team of industry leading data scientists and AI experts, Geotab is unlocking the power of data to understand real-time and predictive analytics — solving for today's challenges and tomorrow's world. To learn more, visit www.geotab.com, follow @GEOTAB on Twitter and LinkedIn or visit the Geotab Blog.