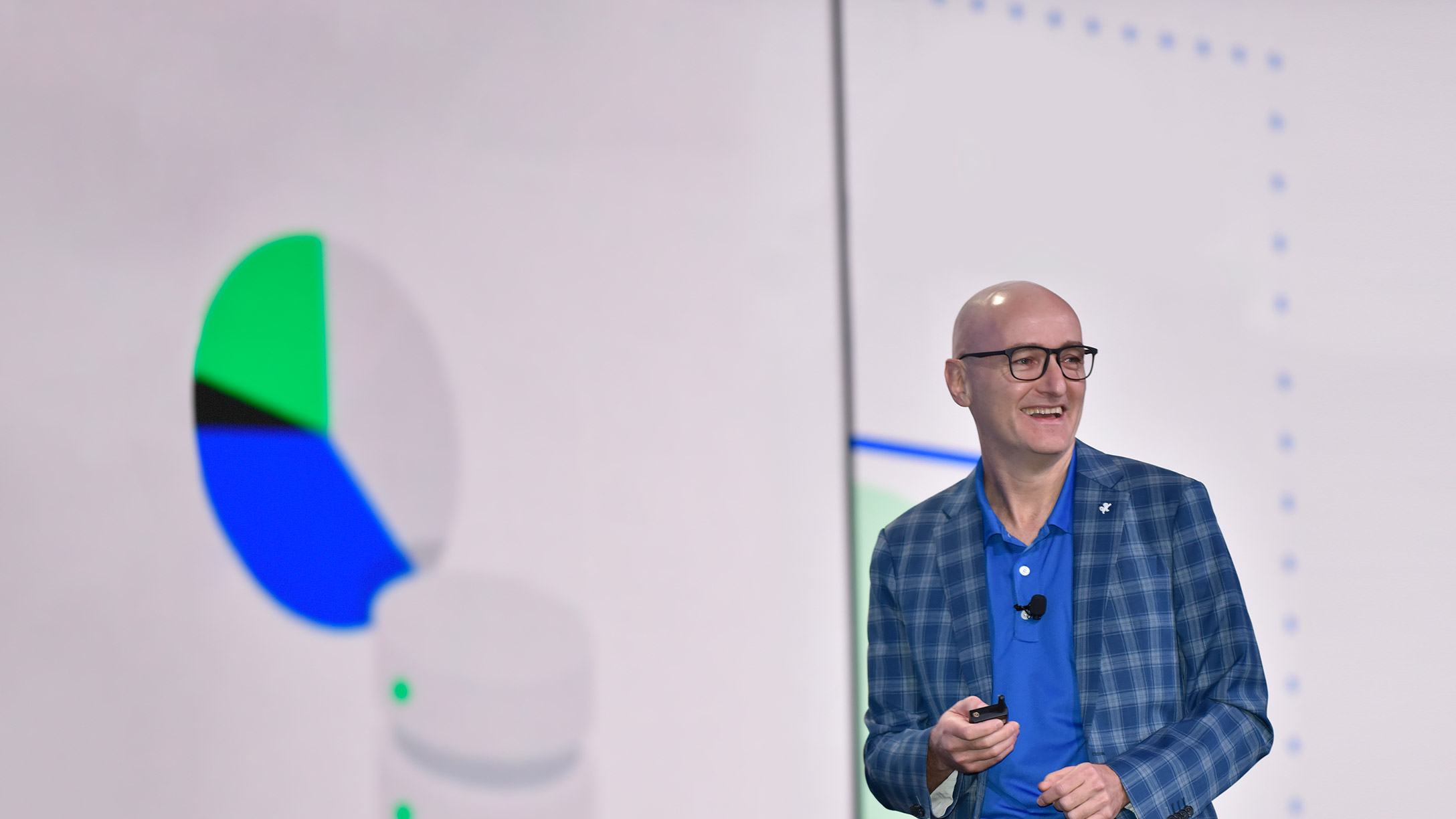 Geotab Connect 2023: data intelligence for today's challenges and tomorrow's world
Published on February 9, 2023
---
Top insights from the sixth annual Geotab Connect event in Orlando, Florida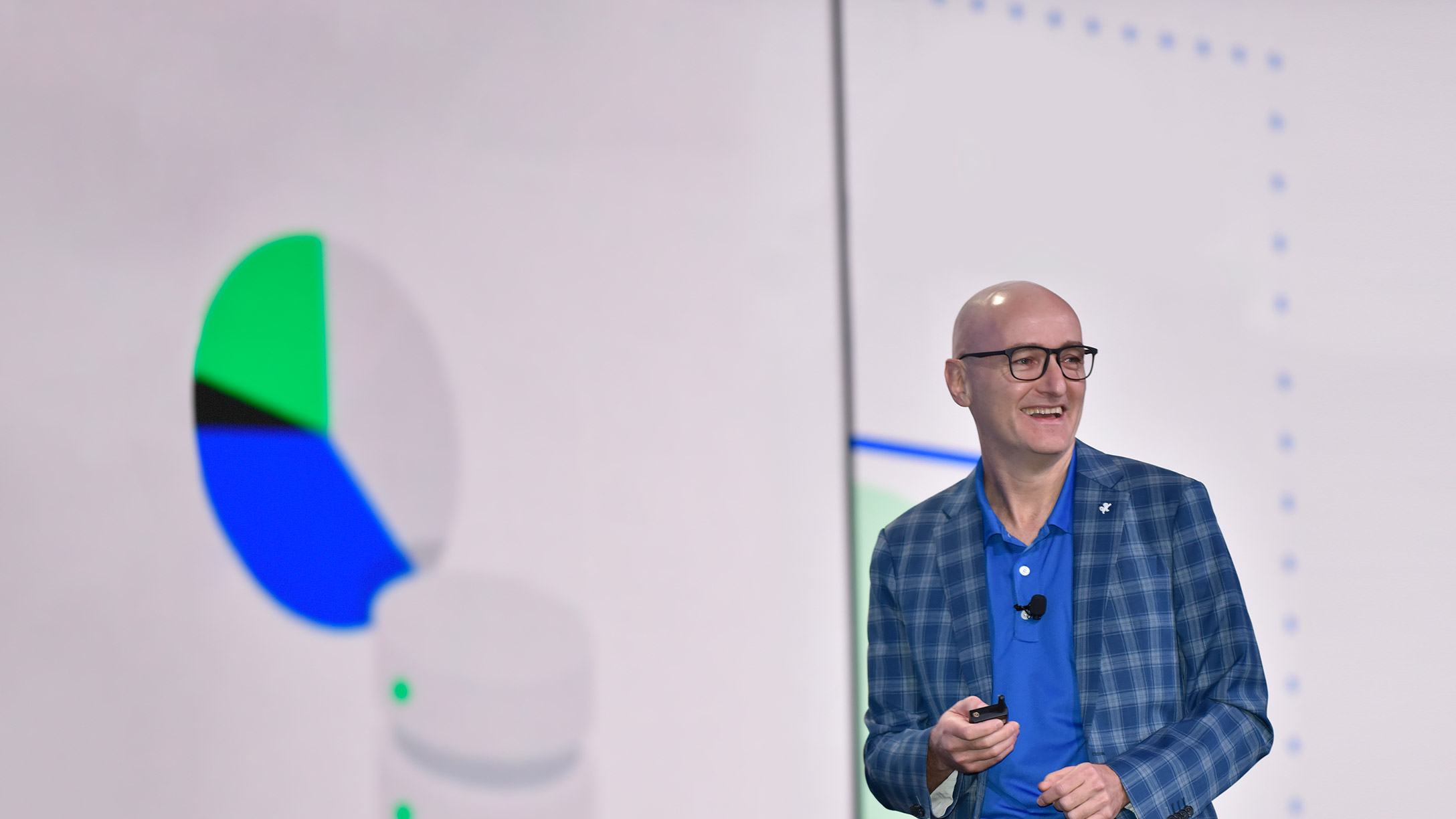 Toronto, Ontario (February 9, 2023) - Geotab Inc. ("Geotab"), a global leader in connected transportation solutions, successfully concluded Geotab Connect 2023 highlighting the power of data to enhance driver safety, operation efficiency, safety and sustainability on our roads. With title sponsors including Google Cloud and Deloitte, the event showcased the best that Geotab has to offer to more than 1,650 fleet managers, customers and partners at the Hyatt Regency in Orlando, Florida from February 5-8, 2023.
"Meeting with Geotab's partners and customers at Connect 2023 was inspiring and drove home the need for digital acceleration to address safety, performance and cost, and sustainability," said Neil Cawse, CEO and founder of Geotab. "Telematics is an exciting industry, data is transforming business practices and decision-making, providing insights for today and predictability for the future."
Major Announcements:
Electric vehicle (EV) range analysis is a free interactive resource that uses real-world EV data to visualize factors that impact EV performance. Made available for the first time at Geotab Connect, it uses de-identified, aggregated data from 3 million EV trips and 550,000 hours of driving time to better understand the relative range impact of temperature and speed. It is available on the Fleet Electrification Knowledge Center.
Data Connector is designed to integrate data with tools across an organization to simplify accessibility, use and the investments made in software.
Cummins Inc., a global power technology leader, with Geotab announced the upcoming integration of connected software updates for Cummins Engine Control Units (ECUs) through Geotab's GO device that will enable seamless, over-the-air (OTA) connectivity that saves fleet users time and reduces spending. OTA connectivity allows direct software updates from Cummins while the vehicle is still in the field, reducing the need for downtime spent at service stations.
Geotab announced it has joined the UN Global Compact. The UN Global Compact is a call to companies to align business operations and strategies with ten universally accepted principles, and to take accountable action in support of UN goals and issues embodied in the Sustainable Development Goals (SDGs). Launched in 2000, the UN Global Compact is the largest corporate sustainability initiative in the world, with more than 15,000 companies and 3,000 non-business signatories based in over 160 countries, and more than 70 local networks.
The inaugural State of Commercial Transportation Report was released, which identifies how digital technology, AI and data intelligence are transforming the transportation sector, often with nuanced impacts, year-over-year. The report challenges readers on the real value of data, while outlining how it could be helping or hindering an organization. It offers practical expertise about the tools available to the transportation sector, in concert with critical analysis on future policies that are unfolding from evidence of past trends. This report is part of a growing body of Geotab research aimed at helping companies become more resilient in a time of global uncertainty.

2023 Predictions:
As vehicle and infrastructure data trends advance, some challenges remain for fleet owners. Trusted data will be a key differentiating factor for success in 2023, bringing business into the future and identifying who the winners are in understanding its benefits. Geotab's top predictions for 2023 include:
Greater emphasis on the value of data: As the use of AI and data intelligence becomes the norm, use of trusted data will be in high demand and sophisticated fleet management teams may see data scientists become permanent fixtures.
Data-driven approach to charging infrastructure: A data-driven approach for the installation of charging infrastructure will be required to service the growing number of EVs. Battery innovations will continue to accelerate, battery swapping, and off-street charging will be more common.
Pressure for sustainability reporting and insights: Deadlines banning diesel and gas vehicles to combat global carbon emissions continue, and data-driven insights that empower fleets to measure, act upon, and scale efforts to reduce emissions will lead the transition to electrification.
Prioritizing EV supply chain and end users: Demand for EVs, reprioritization of existing battery and materials supply chains will place focus on where the biggest impact can be made, and consumers will demand more from their supply chain. A shift to shared vehicle ownership will further drive sustainability.
The new, first-of-its-kind Geotab Innovation Awards program, was launched and identified winners in 13 categories ranging from innovation in sustainability, integrations, adaptation and more. In 2022, Geotab introduced a new benchmarking mechanism called Innovation Score to better identify those who are leading in the use of Geotab's solutions, and to showcase best practices to partners and customers who rely on Geotab's solutions and data insights to drive business success.
More than 70 sessions showcased business strategies and best practices that were central to inspiring success stories from Geotab customers experienced in harnessing the impact of connected vehicles, assets, and people. The conference also presented the opportunity to network with over 50 of Geotab's Marketplace partners, Geotab experts like Neil Cawse and industry leaders from Deloitte, Google Cloud, Stellantis, Rivian, General Motors Fleet, OnStar Business Solutions, Shell Fleet Solutions, PepsiCo and more.
Post Tags
---
Media Contact
Hanna Corrente
Manager, Strategic Communications & Public Affairs
pr@geotab.com
About Geotab
Geotab is a global leader in connected transportation solutions. We provide telematics — vehicle and asset tracking — solutions to over 47,000 customers in 150 countries. For more than 20 years, we have invested in ground-breaking data research and innovation to enable partners and customers, including Fortune 500 and public sector organizations, to transform their fleets and operations. We connect to over 3.5 million vehicles and process more than 55 billion data points a day so that customers can make better decisions, increase productivity, have safer fleets, and achieve their sustainability goals. Geotab's open platform and Marketplace, offers hundreds of third-party solution options. Backed by a team of industry leading data scientists and AI experts, Geotab is unlocking the power of data to understand real-time and predictive analytics — solving for today's challenges and tomorrow's world. To learn more, visit www.geotab.com, follow @GEOTAB on Twitter and LinkedIn or visit the Geotab Blog.