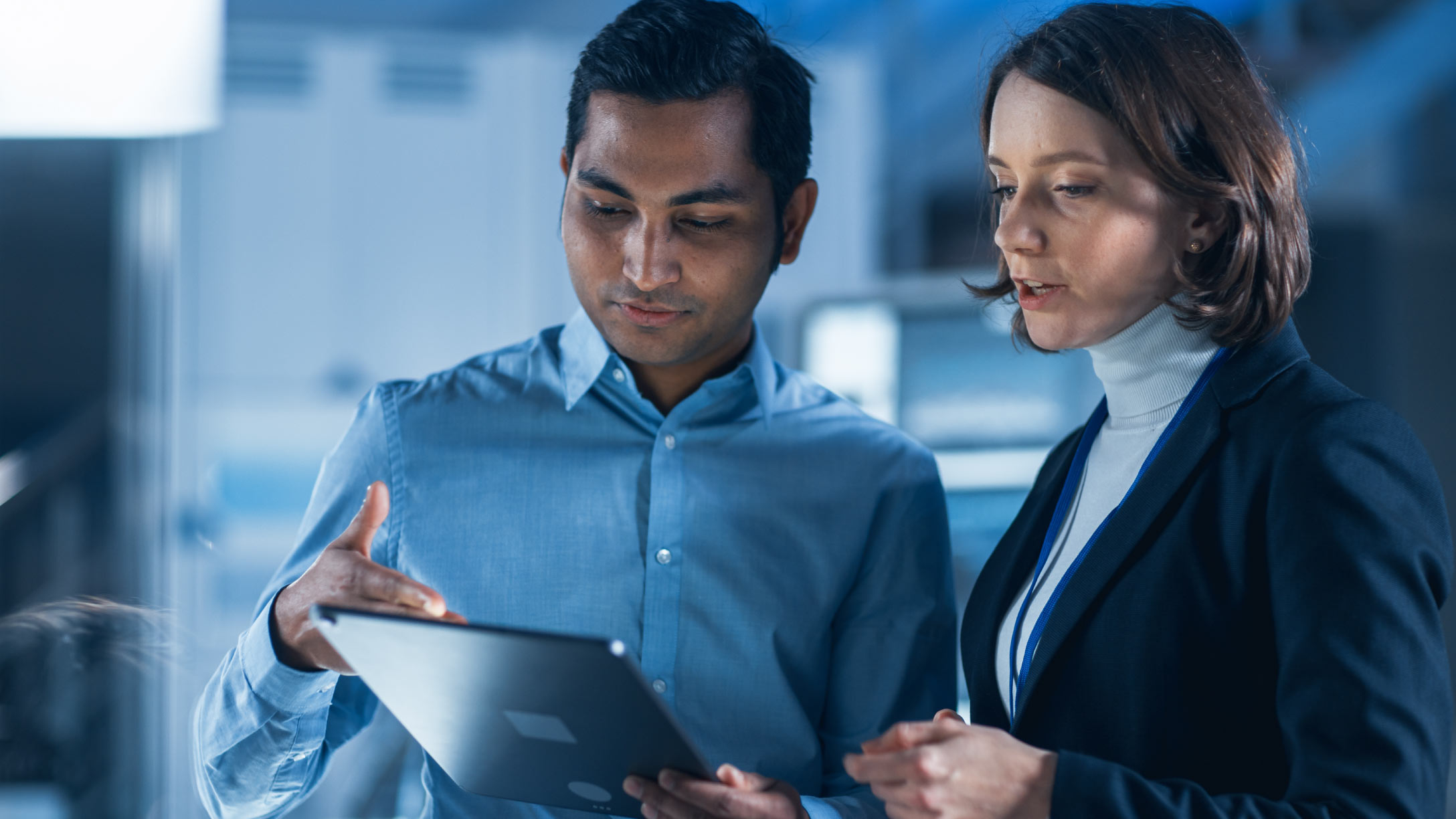 Geotab named as a winner on the Canadian Business New Innovators List
Published on February 7, 2022
---
Canadian Business and the Brookfield Institute for Innovation + Entrepreneurship release the first-ever New Innovators List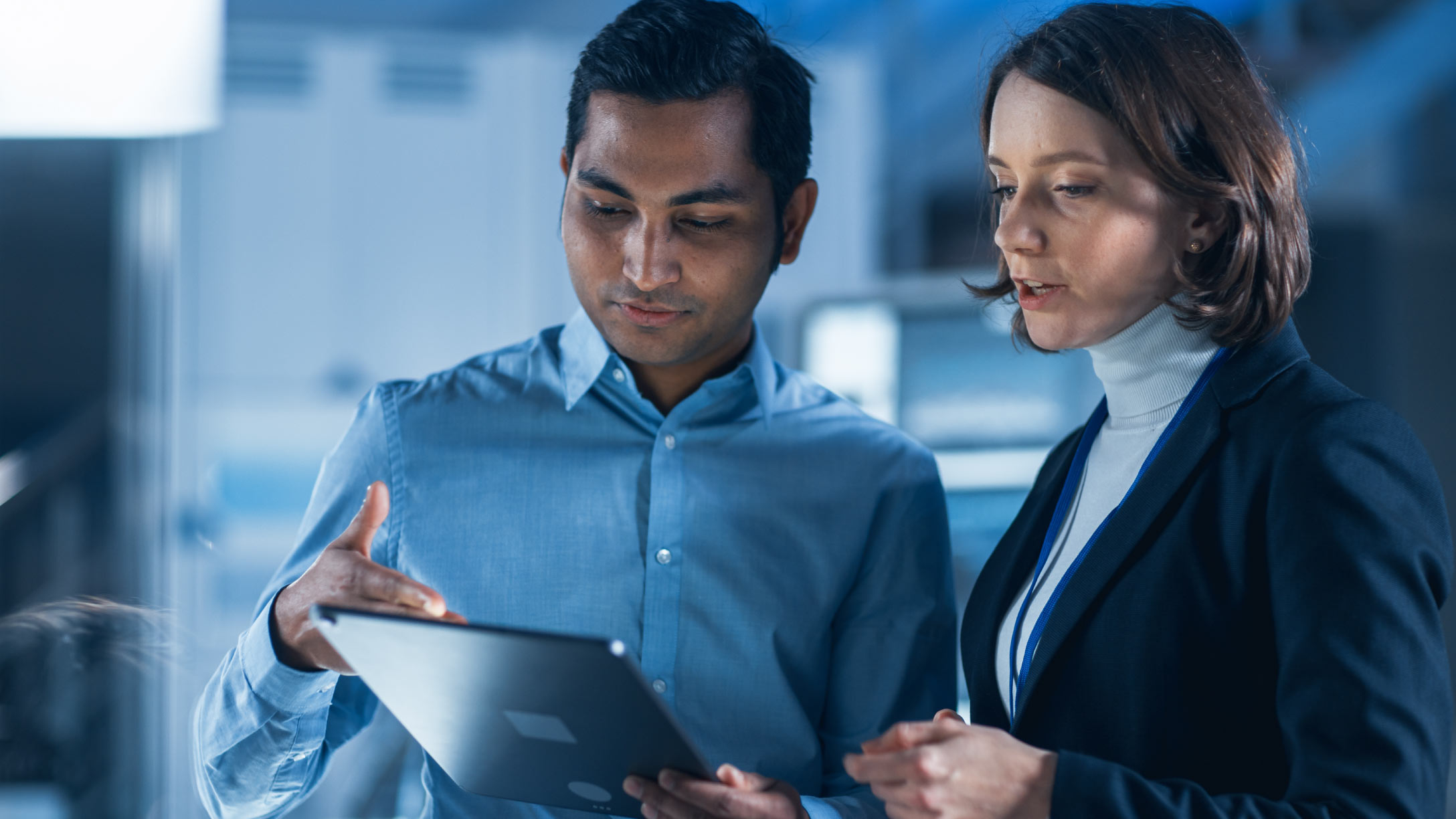 Toronto, Ontario (February 7, 2022) - Geotab, a global leader in IoT and connected transportation, today announced that it has been listed as a winner on the Canadian Business New Innovators List. Presented by Canadian Business (CB) and the Brookfield Institute for Innovation + Entrepreneurship (BII+E), the New Innovators List celebrates 50 trailblazing companies that are challenging the status quo and redefining what it means to be truly innovative — with great products and services, progressive leadership and forward-thinking social and environmental initiatives.
Unveiled on canadianbusiness.com and in the Winter 2022 issue of Canadian Business magazine, the inaugural list recognizes an overall Top 10 New Innovators, plus an additional 40 companies that excel in the following categories:
Environment: planet-first businesses that show how green is good
Innovation: businesses that foster a culture of challenging the status quo
People: companies that prioritize—and track—diversity, equity and inclusion
Impact Intentionality: organizations that think through what they do and how it affects the world
"We are honored to be named on the first Canadian Business New Innovators List," said Geotab CEO, Neil Cawse. "At Geotab we have a shared goal, to positively impact our community and the world around us. Achieving this goal includes continuously improving the way we live and work, but also helping other companies and organizations do better, so that together we can do better for each other and our planet."
As a leader in connected transportation, Geotab is uniquely positioned to champion measures aimed at fighting climate change. In November of 2021, Geotab released its inaugural Sustainability Report, which outlined Geotab's goals and approach as it works to achieve carbon neutrality by 2040. By implementing an achievable and measurable climate action plan, Geotab has the opportunity to make impactful changes in moving towards a more sustainable future.
"It is our collective responsibility to leave the world a better place than we found it. And while Geotab's commitment to achieving carbon neutrality is critical, the real impact Geotab can have is helping decarbonize the transport sector," continued Cawse. "The transportation industry is a major contributor to greenhouse gas emissions and by providing data-insights and green technologies, Geotab can help fleets around the world change their habits and help transition towards a net-zero carbon future."
The first-ever CB New Innovators List was produced by Canadian Business in partnership with the Brookfield Institute for Innovation + Entrepreneurship (BII+E). Companies applied for consideration in August and September of 2021 via an online application survey. Participating companies were evaluated by Canadian Business and the BII+E research team on several qualitative and quantitative criteria related to innovation, environment, impact intentionality and diversity, equity and inclusion. Nominations for the 2023 New Innovators List will open in the summer of 2022.
###
About Canadian Business

Canadian Business is a progressive media brand for executives and entrepreneurs who want to do business better. It was founded in 1928 to cover the people, companies and ideas shaping the economy in Canada, and today it is a valued resource for advice, insights, inspiration and networking opportunities, keeping pace with the rapidly shifting business landscape in this country.
In October 2021, CB relaunched its print and digital platforms to reflect the new values, inclusive approaches and entrepreneurial spirit that is changing this country for the better. Our journalism, memberships and events bring together like-minded leaders who understand the complexities of the business landscape and are driven by a passion to innovate and improve the lives of others. For more information, visit canadianbusiness.com
Post Tags
---
Media Contact
Hanna Corrente
Manager, Strategic Communications & Public Affairs
pr@geotab.com
About Geotab
Geotab is a global leader in connected transportation solutions. We provide telematics — vehicle and asset tracking — solutions to over 47,000 customers in 150 countries. For more than 20 years, we have invested in ground-breaking data research and innovation to enable partners and customers, including Fortune 500 and public sector organizations, to transform their fleets and operations. We connect to over 3.8 million vehicles and process more than 55 billion data points a day so that customers can make better decisions, increase productivity, have safer fleets, and achieve their sustainability goals. Geotab's open platform and Marketplace, offers hundreds of third-party solution options. Backed by a team of industry leading data scientists and AI experts, Geotab is unlocking the power of data to understand real-time and predictive analytics — solving for today's challenges and tomorrow's world. To learn more, visit www.geotab.com, follow @GEOTAB on Twitter and LinkedIn or visit the Geotab Blog.