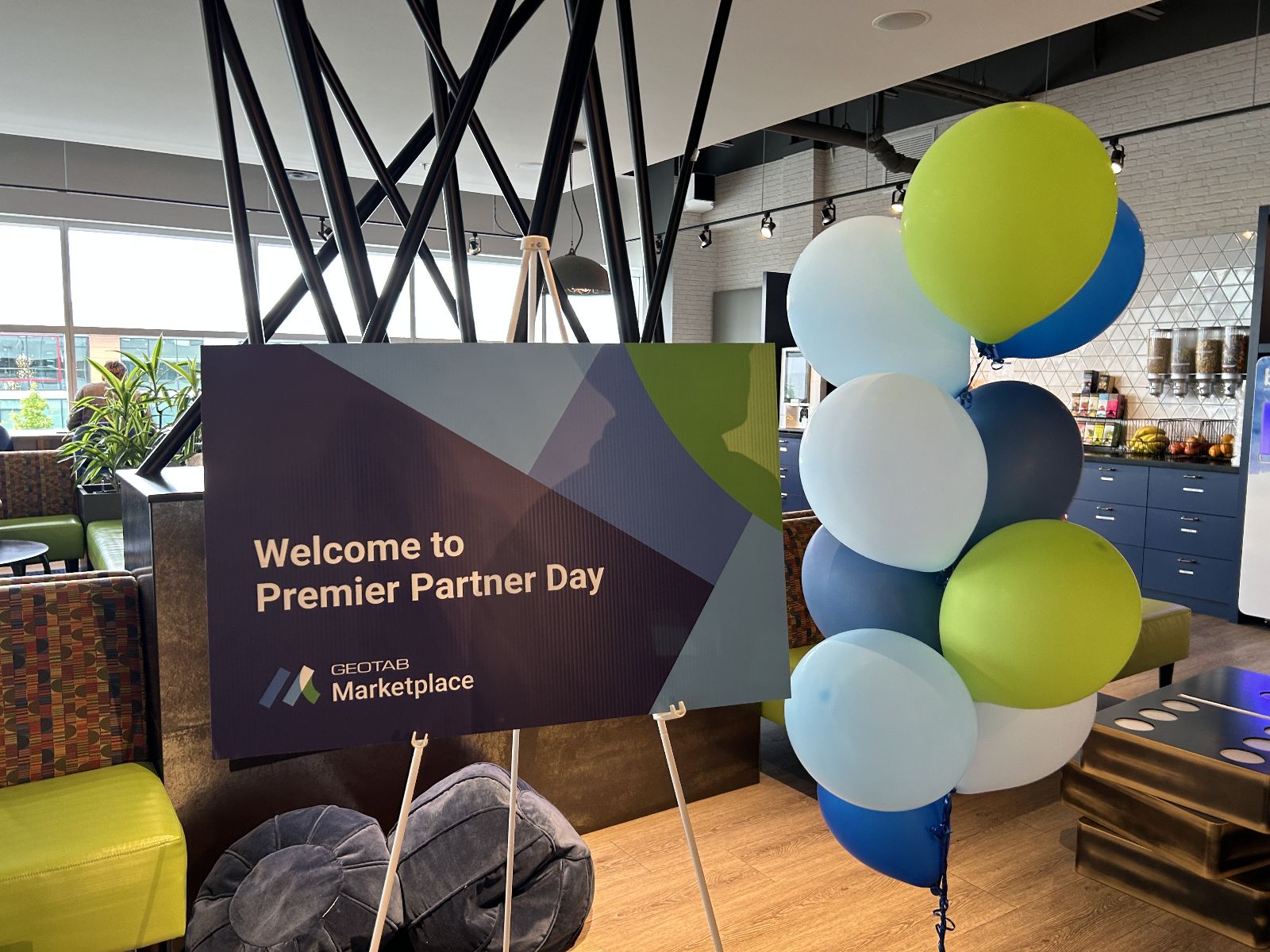 Innovative technology leaders unite at Geotab's first Marketplace Premier Partner Day
Published on June 16, 2023
---
Connected transportation leader hosts interactive event showcasing power of the partner ecosystem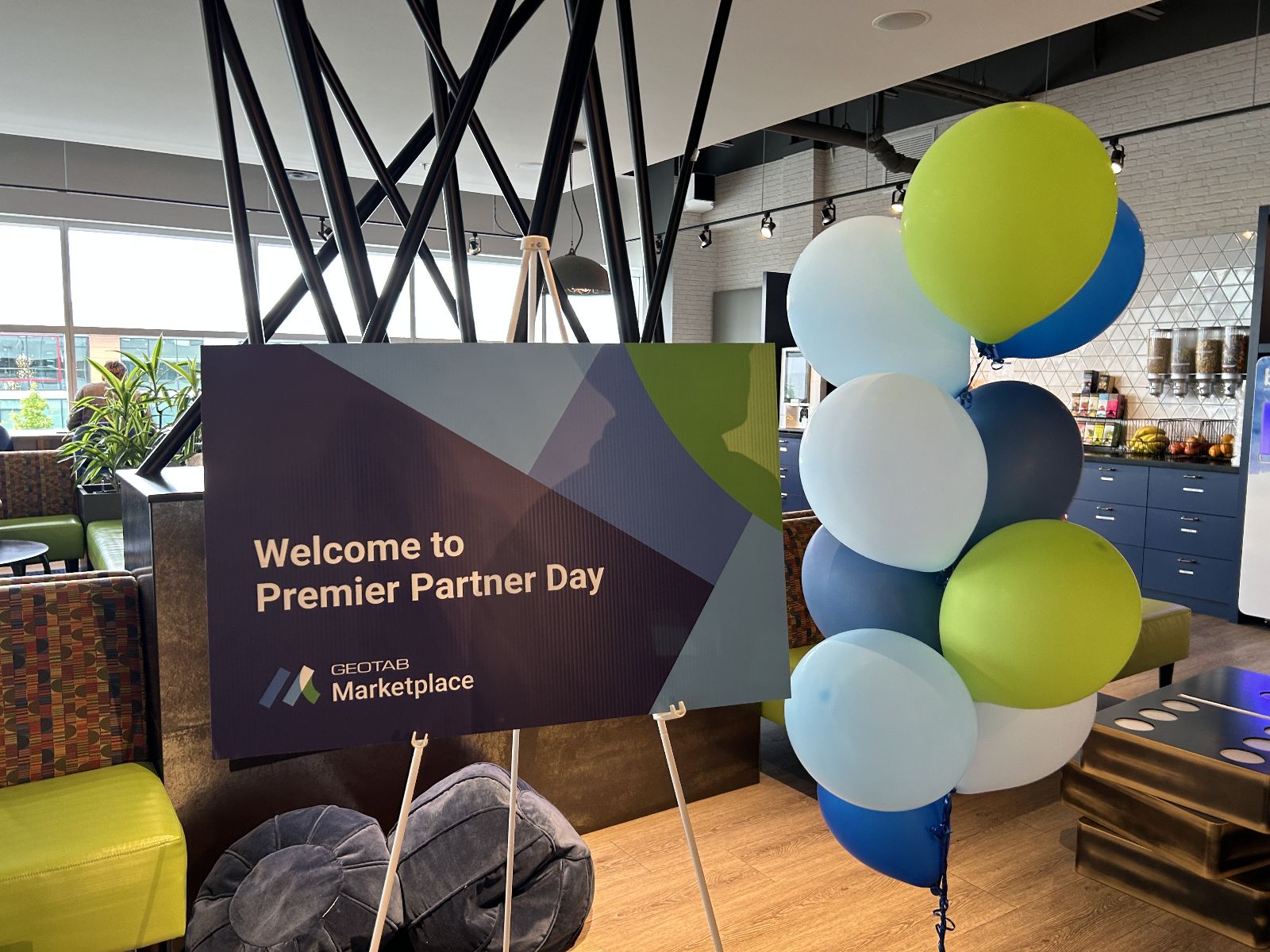 Oakville, Ontario (June 16, 2023) - Geotab Inc. ("Geotab ''), a global leader in connected transportation solutions, hosted Marketplace Premier Partner Day in North America, showcasing its vast ecosystem of partners leading innovation in data intelligence, operational performance, safety and sustainability solutions. Geotab's collaborative approach helps ensure customers have access to leading edge technology, innovation and best in class solutions.
Since its launch seven years ago, the Geotab Marketplace, has grown its solutions portfolio by over 200%. The company's open platform provides significant choice and seamless integration, allowing organizations to easily customize their telematics solution to meet varying needs including fleet safety, trailer and asset tracking, maintenance, risk management, fuel efficiency, routing and dispatching, sustainability and more.
For over two decades, Geotab has built an extensive ecosystem of partners who offer a wide range of third-party applications, add-ons, and integrations. "We are incredibly proud of the relationships we have forged with innovative and collaborative partners," notes Robin Kinsey, Senior Manager, Marketplace Sales at Geotab. "Our collective expertise is unmatched when it comes to addressing the increasing complexities of the transportation market."
Partner Quotes:
"Looking at all the partners here today you see all the parts, telematics, coaching programs, fuel programs and there is a synergy across the partners; we are all working together toward providing value to the customer and nobody brings that together better than Geotab." - Donham Prescott, Senior Director of Enterprise and Channel Sales at Netradyne.
"As the various companies presented on Partner Day, it was exciting for a camera provider and partner, like Rosco Vision, to envision how across the various segments cameras can be applied, whether it be risk and compliance, maintenance, routing." - Avery Englander Vice President of Product Strategy - IoT at Rosco Vision.
"At Drivewyze we really understand the value of partnerships. That's been our go to market strategy and it is why we are integrating with companies like Geotab."- Alex Hayter, Senior Partner Account Manager at Drivewyze.
"What is really exciting about working with Geotab and opportunities like Partner Day is that Predictive Coach has the ability to be in front of those that are going to help grow the business and help enable our customers to be more efficient." - Mauricio Berber, President of Predictive Coach.
"The value of being a Geotab Marketplace partner, especially as a premier partner, is that you are working within an ecosystem that has the best interest of the end-user at heart. Geotab's push and vision towards a more inclusive ecosystem is really driving change." -Jessica Kim, Head of Marketing and Sales Operations at Pitstop.
To learn more about the Geotab Marketplace, visit https://marketplace.geotab.com/.
Post Tags
---
Media Contact
Hanna Corrente
Manager, Strategic Communications & Public Affairs
pr@geotab.com
About Geotab
Geotab is a global leader in connected transportation solutions. We provide telematics — vehicle and asset tracking — solutions to over 47,000 customers in 150 countries. For more than 20 years, we have invested in ground-breaking data research and innovation to enable partners and customers, including Fortune 500 and public sector organizations, to transform their fleets and operations. We connect to over 3.8 million vehicles and process more than 55 billion data points a day so that customers can make better decisions, increase productivity, have safer fleets, and achieve their sustainability goals. Geotab's open platform and Marketplace, offers hundreds of third-party solution options. Backed by a team of industry leading data scientists and AI experts, Geotab is unlocking the power of data to understand real-time and predictive analytics — solving for today's challenges and tomorrow's world. To learn more, visit www.geotab.com, follow @GEOTAB on Twitter and LinkedIn or visit the Geotab Blog.