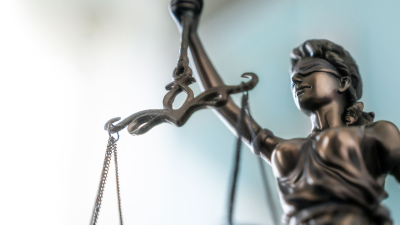 Geotab prevails in another patent lawsuit
Published on September 9, 2021
---
Company's unbroken streak of patent victories continues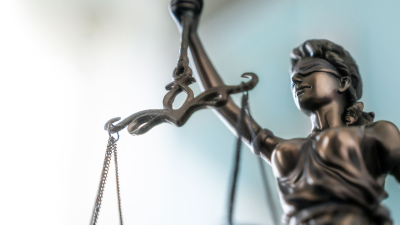 Toronto, ON — September 9, 2021 — Geotab, a global leader in IoT and connected transportation, today announced the successful dismissal of yet another patent infringement lawsuit in the District of Delaware; this most recent case had been filed by non-practicing entity ("NPE"), Stormborn Technologies LLC ("Stormborn").
Consistent with the company's long established policy of standing its ground against NPEs that assert unfounded claims, Geotab refused to make any payment to Stormborn, and made clear that it would challenge the lawsuit should the case proceed. Geotab established that the patent, which had expired, could not give rise to any future monetary damages or other remedy. With regard to claims for past damages, those were precluded by the fact that Stormborn had not provided prior notice of its claims and that the alleged testing did not occur in the United States. Faced with these arguments, Stormborn withdrew the lawsuit without payment from Geotab.
"Geotab commits itself to taking a stand against meritless lawsuits and refuses to submit to pressure tactics that are aimed at coercing quick settlements," stated Dirk Schlimm, Executive Vice President at Geotab. "By dedicating time and resources to build a strong case against these types of claims, Geotab has seen success over the past several years, wherein the company has successfully challenged and prevailed against unwarranted litigations relating to patent infringement."
Leveraging its large body of relevant technical material, its strong internal and external teams and expert analytic capabilities, Geotab has been able to continuously challenge and defeat NPEs in their attempts to extract unwarranted payments. For example, Geotab challenged and prevailed against Sunset Licensing LLC ("Sunset") and Inventergy LBS, LLC ("Inventergy") in 2020. Building a consistent and successful track record of defeating NPEs strengthens the company's position against these types of cases and discourages NPEs from pursuing similar tactics in the future against Geotab, and also against other members of the fleet management industry.
"Our historically successful track record of defending ourselves against unfounded claims from NPEs such as Stormborn, helps protect Geotab and we hope it helps encourage other members of the fleet management industry, who are facing similar, targeted lawsuits, to take a stand," added Schlimm. "Geotab is prepared to share its insights with any company who is being pursued by this or any other NPE."
Geotab's cross-functional internal patent litigation team, including Vice President of Intellectual Property Derek Smith, General Counsel Laurence Prystawski, Legal Counsel Che Claire and Executive Vice President Dirk Schlimm, collaborated with the expert litigation team at Wolf Greenfield & Sacks, P.C., which included Michael Albert, Jason Honeyman and other intellectual property specialists, to develop and execute Geotab's innovative and aggressive strategy to help combat NPE patent litigation and dispose of these lawsuits.
---
Media Contact
Taylor Barker
Geotab Inc.
pr@geotab.com
About Geotab
Geotab is advancing security, connecting commercial vehicles to the cloud and providing data-driven analytics to help customers better manage their fleets. Geotab's open platform and Marketplace, offering hundreds of third-party solution options, allows both small and large businesses to automate operations by integrating vehicle data with their other data assets. As an IoT hub, the in-vehicle device provides additional functionality through IOX Add-Ons. Processing billions of data points a day, Geotab leverages data analytics and machine learning to help customers improve productivity, optimize fleets through the reduction of fuel consumption, enhance driver safety, and achieve strong compliance to regulatory changes. Geotab's products are represented and sold worldwide through Authorized Geotab Resellers. To learn more, please visit www.geotab.com and follow us @GEOTAB and onLinkedIn.