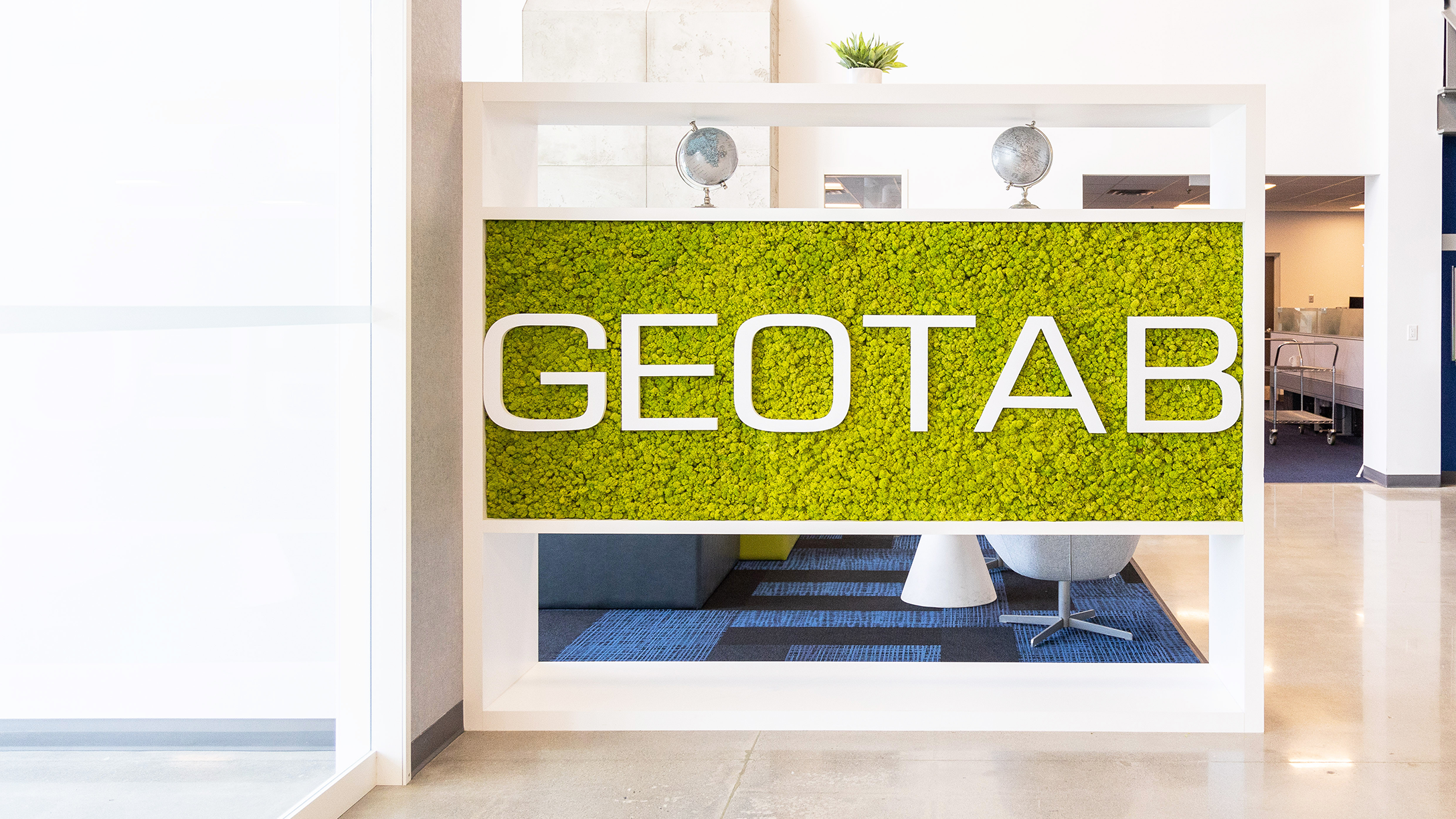 Geotab honored with University of Waterloo award for student impact
Published on November 13, 2023
---
Celebrating Geotab's Commitment to Student Innovation and Development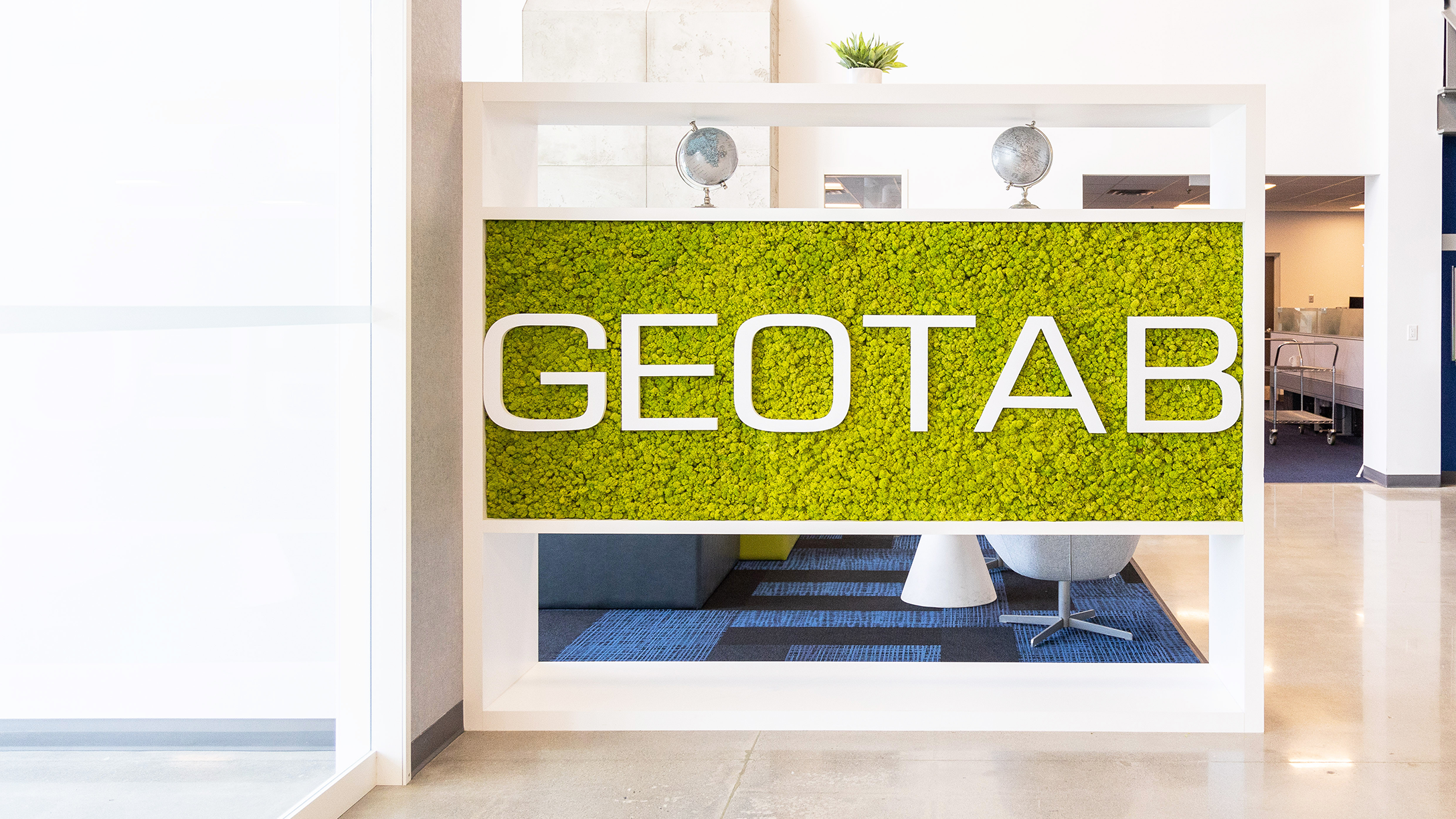 Geotab's Campus Program empowers students to learn, innovate, and kickstart their careers across our operations. Students are an important part of our success, and we prioritize creating an open, meaningful and collaborative environment for them.
At Geotab, we value student perspectives, leveraging them to transform data into actionable insights. Our recent milestone of managing four million subscriptions demonstrates our unwavering commitment to innovation, research and development. Co-op students play a pivotal role in driving growth in efficiency, safety, and sustainability. "There isn't a team that I've worked on at Geotab that didn't have students playing a very important role in bringing new fresh ideas and interesting perspectives," says Chad Saliba, Associate Vice-President of Solution Marketing at Geotab.
Our organization fosters student innovation through an intern innovation challenge held each term. Past successes include innovative solutions like eco-friendly packaging redesigns, encouraging students to think creatively and collaboratively while paving the way for their future careers. We recognize the tremendous impact of incorporating student ideas across all aspects of our business, which is why we're thrilled to receive the 'Impact in Student Experience Award' as part of the 2022 Employer Impact Awards from the University of Waterloo.
"Geotab provides meaningful work terms that extend much further than just technical skills," says Ross Johnston, executive director of Co-operative Education at Waterloo University. "The organization prepares students for a complex future of work by focusing on other aspects of work terms." The award is even more special because it was decided by University of Waterloo students, through a vote that selected Geotab as the winner of one of six organizations.
Geotab is committed to student success, providing career management courses, hosting discussions that focus on issues like mental health and stress management, a wellness-oriented environment is encouraged with options like a flexible working style, we offer catered lunches and foster strong connections and team cohesion both online and offline. "Within the teams, there's a lot of interactions that are outside of a purely work basis,' says Jacob Piirsalu (he/him), a Mechatronics Engineering student who worked as a software developer at the organization in 2022. "Even though we do work in a hybrid environment, I feel that teams at Geotab are able to still stay connected, even at a distance."
Our dedication to nurturing young talent hasn't gone unnoticed. In 2022, we were honored to be recognized as one of Canada's Top Employers for Young People, and the 2020 Impact Award in Innovation (UWaterloo). Check out our open positions on our Careers site. For the latest Geotab news, photos and career updates, follow @InsideGeotab on Instagram.
For more information please see: www.youtube.com/watch?v=rkGSIjlL_bs.
Post Tags
---
Media Contact
Hanna Corrente
Manager, Strategic Communications & Public Affairs
pr@geotab.com
About Geotab
Geotab is a global leader in connected transportation solutions. We provide telematics — vehicle and asset tracking — solutions to over 50,000 customers in 160 countries. For more than 20 years, we have invested in ground-breaking data research and innovation to enable partners and customers, including Fortune 500 and public sector organizations, to transform their fleets and operations. With over 4 million subscriptions and processing more than 75 billion data points a day, we help customers make better decisions, increase productivity, have safer fleets, and achieve their sustainability goals. Geotab's open platform and Marketplace, offers hundreds of third-party solution options. Backed by a team of industry leading data scientists and AI experts, Geotab is unlocking the power of data to understand real-time and predictive analytics — solving for today's challenges and tomorrow's world. To learn more, visit www.geotab.com, follow @GEOTAB on Twitter and LinkedIn or visit the Geotab Blog.