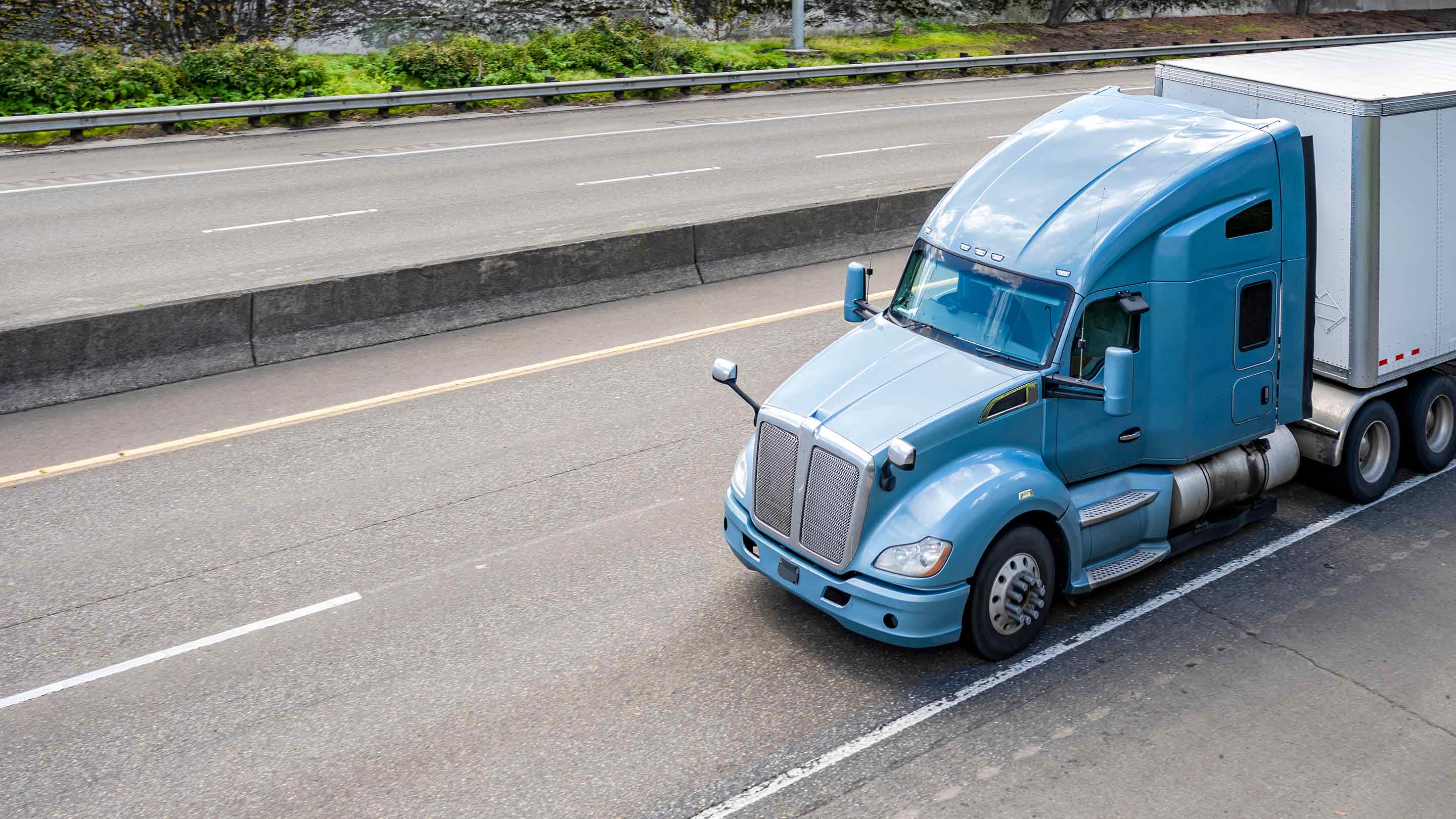 Geotab Insurtech Solutions
Progressive Smart Haul® Program
Truckers save big with the Progressive Smart Haul® Program*
As the #1 Truck Insurer, Progressive offers competitive rates with flexible payment options, and the specialized coverages heavy truck owners need and can count on.

Any trucker that has a Progressive Commercial Auto policy with primary liability coverage and a Geotab electronic logging device (ELD) can save on insurance premiums when they enroll in Progressive's Smart Haul® program.
Plus, Geotab customers save even more with the Smart Haul® partner vendor discount:
New Progressive customer?
Receive at least a 5% discount when you enroll
Drivers with an established safety record can save up to 12% or more!
*The offering with Progressive is only available for Pro and Pro Plus trucking fleets with 1-40 total vehicles and trailers in 47 US states. It is not available in Hawaii, Alaska, Montana. Customer must have a new or existing Progressive Commercial Auto policy with primary liability coverage and use an electronic logging device (ELD) to track hours of service. At least one vehicle on the quote or policy must have an operating radius of 200 miles or more.
---
Start saving!
Enrolling in Smart Haul® is easy for Geotab customers.
Call 1-888-806-9598 or contact your local Progressive agent.
Say "yes" to Smart Haul® and consent to sharing your ELD data with Progressive.
Industry leadership
Founded in 1937, Progressive has a long history of offering security and protection for a broad range of risks. With over 50 years of experience, Progressive has grown to be the #1 commercial auto and truck insurance company in America. As the industry leader, Progressive Commercial offers a broad suite of products designed to meet the needs of all customers at a competitive price, plus expert customer and claims service.
Learn more about Geotab Insurtech Solutions
Leverage driver behavior data collected by Geotab in order to build a usage-based insurance policy that reflects your fleet's driving habits. Learn how Geotab can help support your business needs by offering insurance Partner options. Connect with Partners that deliver cost savings, risk mitigation and improved claim outcomes.
Learn more
Fleet insurance - The Complete Guide
Want to learn more about the benefits of fleet insurance for your business? Find answers to all of your questions and more in our complete guide, including:
How much does fleet insurance cost?
How to use safety data to cut down on insurance costs
Disclaimer: Geotab makes available but does not endorse any insurance provider programs. Your participation in any program may require sending your telematics data to the insurance provider. Any questions you have about the specific insurance provider program, or their handling of your telematics data should be made directly to the insurance provider. Geotab disclaims all liability for any loss or misuse of your data outside of Geotab's systems, your choice of insurance provider or program, any insurance related decisions made by insurance provider, or insurance provider's actions. Geotab may choose to no longer offer a specific insurance provider program at which time Geotab will stop sending your telematics data to that insurance provider.
Ready to optimize fleet safety?
Let us show you how simple it is to sign up for Progressive Smart Haul® and improve fleet safety