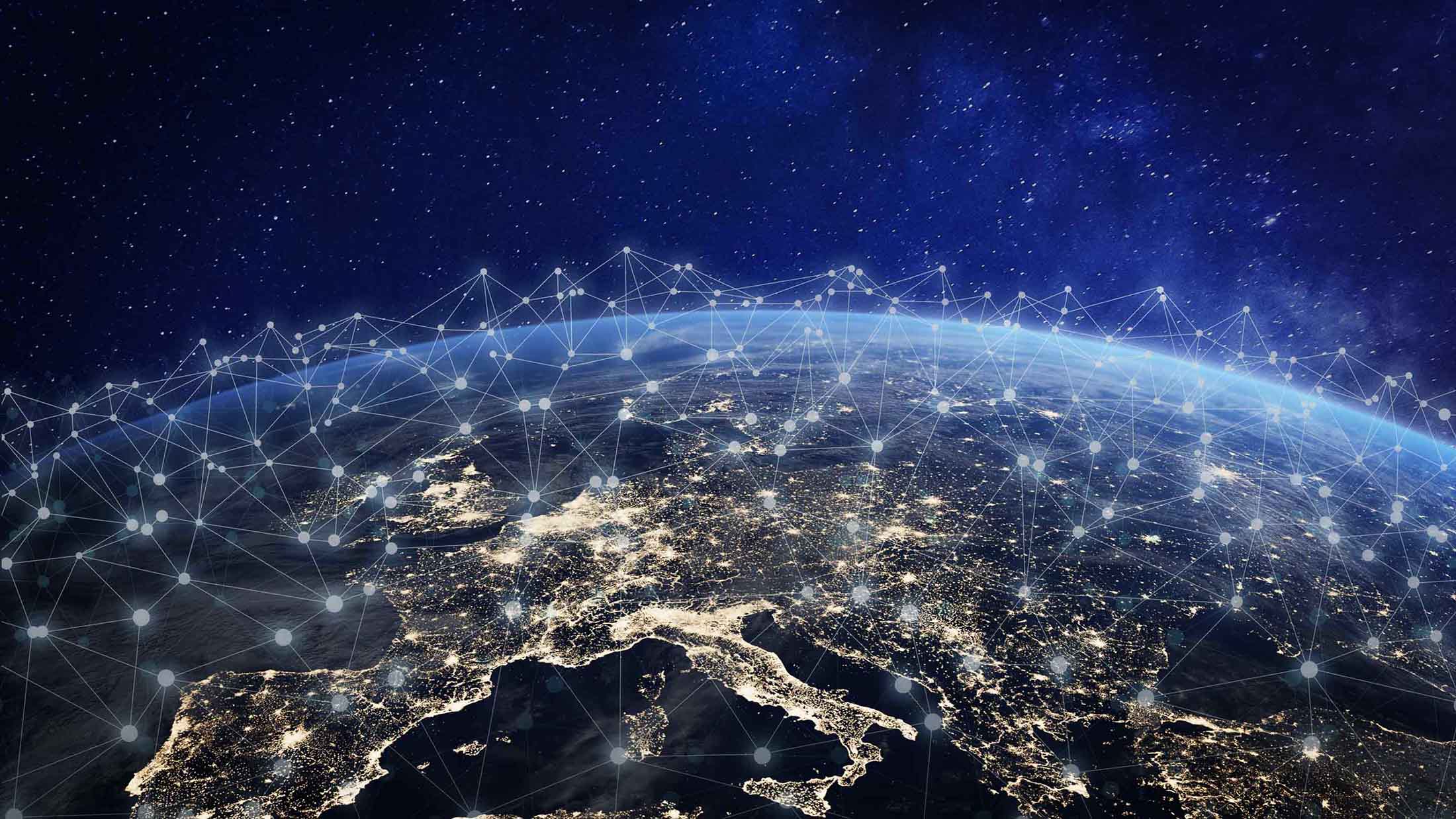 Boosting employee productivity and security
---
A strong communications plan is an important part of a telematics program, and helps boost employee productivity and strengthen work relations.
The development of new technologies has provided unprecedented possibilities for employers to monitor the on-the-job performance of employees. The breadth of monitoring technologies, which refers to activities intended to collect and record information about employees, by keeping them under observation (i), is vast and rapidly evolving.
ABI Research reports the use of GPS personal tracking devices and applications is growing quickly and that the market will reach $1 billion in 2017 (ii). This includes the use of telematics technology, which illustrates employee whereabouts through real-time vehicle tracking and fleet management. It is also expected that the market for RFID transponders, readers, software, and services will grow significantly through the next decade (iii). In addition to vehicle and employee location tracking, other surveillance technologies comprise of computer keystroke loggers, video cameras, and telephone monitoring systems.
Productivity and Corporate Culture
Taking a chapter from some of the world's largest organizations that use telematics technology may help illuminate the ways in which the technology supports and blends within an organizations corporate culture. The technology should be fully ingrained within the overall values and purposes that an organization hopes to achieve. With this approach, both on the job productivity and security can be enhanced.
Here is one solid example: A global courier and delivery organization with the largest fleet in the world, not only attributes telematics technology to the success of their on-time deliveries, but also telematics has been incorporated as part of their Corporate Sustainability Program. The following clearly highlights proactive, open form of communication with regards to the purpose and goals of operating telematics technology:
Our telematics system puts multiple technologies together to generate daily data on our vehicles, drivers, and routes. We combine this data with sophisticated analytics to minimize the number of miles we drive to deliver our logistics expertise and minimize the carbon footprint of each mile driven. We intend to introduce telematics into England for use after the Games. We seek to generate less than 10 percent waste to landfill from our Games-related activities, by reducing, reusing, and recycling.
Internal Communications Plan Guidelines:

1. Conduct a Comprehensive Internal Audit
In this initial exploratory stage, a sufficient length of time should be dedicated to completing an internal privacy audit that fully addresses each type of monitoring technology utilized by an organization. The audit list should incorporate the added technology benefits, associated purposes, alternative options, as well as monitoring the invasiveness level. After completing a careful analysis, the employer should be able to make several strategic observations and decisions: to eliminate, add, or replace certain monitoring technologies.
Although one may be compelled to skip this step, as it may appear to be trivial, the author believes this is one of the most important stages in the company-wide communications plan. Gaps can be more clearly identified and closed – and should an employer's decision be called into question at a later time, the employer will be able to provide written documentation of the complete audit.
Comparably, the author suggests revisiting this step at least once every 2 years.
2. Request Legal Feedback
Since a majority of employers lack the legal expertise and acumen of privacy lawyers, it is strongly recommend for the employer to take their audit list to a legal professional for a second opinion. This form of feedback will serve to not only educate the employer, but also to make early revisions which sets the stage for the following communication plan steps. Although there may be some hesitancy to contact legal council at such a pre-mature time due to the added consultation fees, it is advantageous for organizations to take proactive and preventative measures early on.
3. Create Internal Documentation
Once fully equipped with information, the audit document that also contains legal feedback should be used to create simple to understand and easy to find internal communication documents. To fully demonstrate sincere respect for employee privacy, the employer should say what personal information it collects from employees, why it collects it, and what it does with it[xi]. Parallel to this, organizations should unambiguously describe the technologies and their capabilities.
4. Obtain Employee Consent
As previously cited within this paper, it is possible for implied consent to be in accordance with the rules and regulations set out by various legal bodies. It must be noted, however, that employers typically run a much higher risk when taking this route as it only takes one individual to file a legal compliant against their employer, which could potentially harm the organizations reputation and have lasting effects. For this reason, the author recommends obtaining explicit consent from all employees. It is suggested that this document be presented to employees prior to their job acceptance, giving them the opportunity to understand the requirements set out by the organization.
5. Implement Training
Fulfilling the privacy and security plans set by the organization requires staff training. Technical procedures might include equipping IT departments with necessary tools to secure passwords, apply necessary encryption codes, and maintain firewalls. From a management perspective, staff training will help build overall competencies and effectiveness in executing the privacy and security programs. In summary, organizations must integrate their plans with their practices for a collaborative approach to achieving employee-employer interests.
Final Thoughts
While boosting employee productivity may be the focal management objective, employers in the modern-day workplace should not dismiss the importance of developing a solid communications plan. Not only will a well-communicated and executed plan help develop stronger employee-employer relations, but also it will serve as a comprehensive approach to optimizing productivity and data security. Rather than fearing the unknown, the explosion of mobile technologies has provided greater opportunities for organizations to elevate the value provided to key stakeholder groups – namely, customers and employees.
When it comes to telematics technology specifically, you must be sure to choose a provider that has you covered even while at a local coffee shop. Having a web-based telematics software solution that you can access on any mobile device, no matter the location is convenient – but be sure it's safe too. One of the best ways includes the use of HTTPS, so that all data flows are encrypted.
MyGeotab, for instance, is one of the most well-known software solutions in the telematics industry (my.geotab.com). The engineering company of this software, Geotab, has added even further software features where administrators can enforce different password policies. To learn more about the best practices when it comes to privacy and communication, feel free to contact Geotab by visiting www.geotab.com.
References:
[i] Mitrou, L., & Karyda, M. (2006). Employees' privacy vs. employers' security: Can they be balanced?. Telematics & Informatics, 23(3), 164- 178. doi:10.1016/j.tele.2005.07.003
[ii] ABI Research. (2012, February 23). Personal tracking to be the next billion dollar GPS market.
[iii] ABI Research. (2012). RFID market by application and vertical sector.
---
If you liked this post, let us know!
---
Disclaimer
Geotab's blog posts are intended to provide information and encourage discussion on topics of interest to the telematics community at large. Geotab is not providing technical, professional or legal advice through these blog posts. While every effort has been made to ensure the information in this blog post is timely and accurate, errors and omissions may occur, and the information presented here may become out-of-date with the passage of time.
Get industry tips and insights
Sign up for monthly news and tips from our award-winning fleet management blog. You can unsubscribe at any time.
Republish this article for free
Other posts you might like