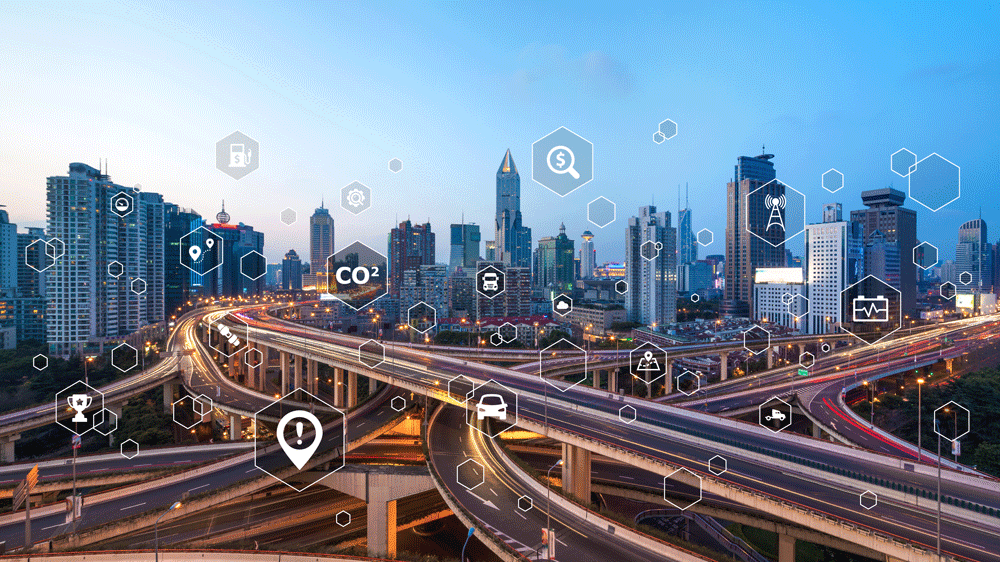 What is Centralized Identification Access Management?
---
Understand how a Centralized Identification Access Management can reduce risk and increase productivity.
Companies manage a lot of sensitive data, which means security hygiene becomes paramount for the organization and the individual. As digital and blockchain technology gain prominence, the topic of centralization has become very popular.
Centralized Identification Access Management (CIAM) systems are designed to provide secure and seamless access to applications, services and resources while assuring user privacy and regulatory compliance.
This system will include a range of features, such as user identification, single sign-on (SSO), social login, multi-factor authentication (MFA) and password management. These features will improve user experiences and enhance security by verifying user identities and controlling access to sensitive data.
CIAM will provide a single login page where users will login once and then access the suite of Geotab applications without the need to log in to the individual applications separately.
What benefits would this bring to you?
Improved user experience:

Experience a seamless and consistent login experience across all applications and devices.
Users will have an easier process to access the different applications offered by Geotab. Simply log in once to access applications like MyGeotab, MyAdmin, Geotab Drive, etc. without having to enter your credentials again.

Enhanced security:

Increase security and reduce risk with MFA and other authentication options. We will also move towards offering a passwordless ecosystem such as biometric authentication, facial recognition, etc.
Reduce the risk of unauthorized access and data breaches with centralized control over user authentication and access.
Improve the overall system's security by identifying and validating each user.

Increased efficiency:

Leverage the benefits of longer login sessions, especially for users operating in unreliable network coverage areas.
Increase productivity with a self-serve password reset.
Upgrade the system by enhancing future user experience, such as adding bulk users.
What do you need to be aware of?
We will be onboarding our users to the CIAM platform in multiple phases. We understand that some preparations are required to minimize the impact on our users.
Follow these suggested actions for a smoother future transition:
In an effort to make our systems more secure, we'll need to verify the identity of the users accessing the system. The most common way is sending a confirmation link or code to your email or phone number. If you currently use a login name (non-email) to access the systems, we recommend changing your login to a valid email address. This will make it easier to transition to the new platform. In exceptional cases where the user does not have an email address but has access to a text messaging capable phone, we recommend adding a phone number to their user profiles in MyGeotab.
It is very important to have a strong password policy to minimize potential data breaches. If you are currently using a simple password policy, we recommend changing it to a more secure one. In alignment with the industry standard, our recommended password policy is as follows:

At least 8 character logs with preferably 10 to 12 characters long
At least one upper case character
At least one lower case character
At least one special character (@,&,% etc)
At least one number

As part of the Access Management overhaul, once a database migrates to the CIAM platform, the user account policies will be controlled centrally by Geotab and will be preset to follow industry standards for such configurations. Therefore the User Account Policy page under System Settings on a Geotab database will no longer be available. This change would relieve an administrator of determining what is best for their database. The non-migrated databases which already had modified the default settings on this page will stay intact to what they had configured until they fully migrate.
We will be sending out regular communications regarding updates to this project. If you are interested in being part of our early adopter program to start benefiting from more secure access features such as MFA, or if you have any concerns that we should be aware of in our implementation, our product team would like to hear from you via this feedback form.
---
If you liked this post, let us know!
---
Disclaimer
Geotab's blog posts are intended to provide information and encourage discussion on topics of interest to the telematics community at large. Geotab is not providing technical, professional or legal advice through these blog posts. While every effort has been made to ensure the information in this blog post is timely and accurate, errors and omissions may occur, and the information presented here may become out-of-date with the passage of time.
Get industry tips and insights
Sign up for monthly news and tips from our award-winning fleet management blog. You can unsubscribe at any time.
Republish this article for free
Other posts you might like