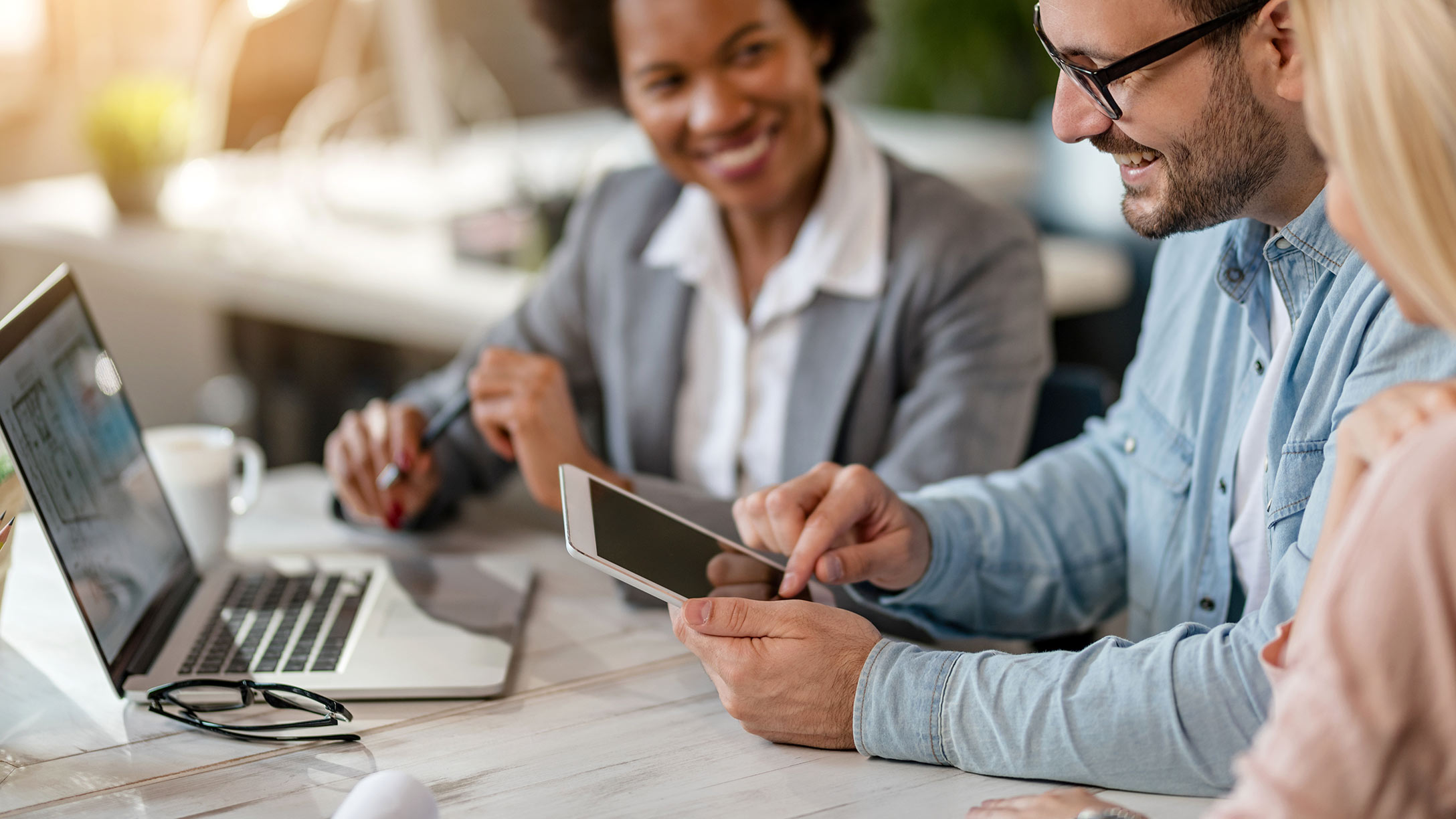 Introducing the Geotab Support Center
---
Say hello to the Geotab Support Center — your go-to resource for all public-facing documentation and self-service tools for customers and partners.
What is the Geotab Support Center?
The Geotab Support Center is your new go-to resource to find self-service capabilities and tools. The site consolidates all public-facing support documentation for customers and partners in one location.
The purpose of this website is to provide an enhanced customer experience when you access support material or require technical assistance. This has been made possible by the addition of unified cognitive search, improved web and mobile usability and improved navigation.
The Geotab Support Center provides all that you need:
Public and installation documents
Community connections
Support channels
Release notes
Tutorial videos
Product guides
And so much more
One place for all your support needs
The new website provides all support documents, guides and the Geotab Community page under one unified section. With this updated design, you can save time looking for documents, navigate easily, and most importantly, connect quickly with our experts. The upgraded process also helps optimize document control and content and mobile functionality.
How to use the Geotab Support Center website
The Geotab Support Center is a straightforward and effortless way to find documents, resources, connect with the community and ask the right questions. Here's a quick overview of how to navigate the site and find what you need.
First things first, the easiest way to get an answer is by typing your question in the search bar.
Below the scroll bar are four options:
Browse documents: Find content for different Geotab products including MyGeotab, Geotab Drive, GO Devices, Geotab IOX Expanders, Harnesses, as well as installations, and other topics.
Ask the community: Have questions you want to ask experts? Head to this section that will give you a look into top discussions and interesting topics that you can discuss with experts.
Installation hub: For any installation questions, our guide and installation documents in this section can easily solve your problem.
Contact us: Did you not find what you were looking for? Click this section to directly connect with the Community.
Top resources
The top search bar is a convenient location if you want to get an overall look at what the site offers. Explore the different options on the top bar including Documentation, Knowledge Base, Setup and Installation, Geotab Community, Geotab Academy and Other Resources.
Knowledge Base
Whether you are looking for specific articles, want to get involved in discussions, or are interested in the latest updates about MyGeotab and Geotab Drive, head straight to our Featured content section.
There are three primary categories you can browse:
1. Documents and articles
2. Top discussions
3. Release notes
Choose the right Geotab solutions
Browse this section to learn about the different solutions offered by Geotab. They are broadly categorized under Compliance, Expandability, Sustainability, Fleet optimization, Safety and Productivity.
Sort by type
Whether you are looking for product guides, installation documents, or support documents, you can find it all under this section. If you are looking for videos, then the Video Hub is a great resource as it has more than 56 how-to videos. You can also use the filter option to narrow it down to what you are looking for.
Simplifying the support experience for customers
Who can benefit from the new Support Center website? Any MyGeotab user or stakeholder, from a fleet manager to an operations manager or owner will find this site specifically useful. The new support website will be available in all locations where MyGeotab is accessible. Support will be available for customers in the following key languages: U.S. English, Latin-American Spanish, French (Canada), German, Italian, Portuguese, Spanish, French (standard), Dutch, Polish, UK English and Swedish.
Site highlights
Here are a few more top highlights from the news website.
Geotab Authorized Installer Finder search bar
This unique feature allows you to search a radius by name, location or ZIP code for installation services. There is also a filter based on certification level.
Choose content from the Featured Content section
With a single document location, getting updates is a lot easier and is almost immediate. You can also explore all documents by applying the product category, document type and content type filter.
Render Google Documents as web pages
Google Docs cannot be searched on the web but you can search for document content on the site with the document rendering feature.
Go further with the Geotab Support Center
The easy-to-navigate and strategically organized Support Center offers you effective ways to be productive and at the same time connect to a community quickly. Go to the site today to view the latest upgrades for yourself.
For Geotab documents and other resources, visit our Support Center website.
---
If you liked this post, let us know!
---
Disclaimer
Geotab's blog posts are intended to provide information and encourage discussion on topics of interest to the telematics community at large. Geotab is not providing technical, professional or legal advice through these blog posts. While every effort has been made to ensure the information in this blog post is timely and accurate, errors and omissions may occur, and the information presented here may become out-of-date with the passage of time.
Get industry tips and insights
Sign up for monthly news and tips from our award-winning fleet management blog. You can unsubscribe at any time.
Republish this article for free
Other posts you might like