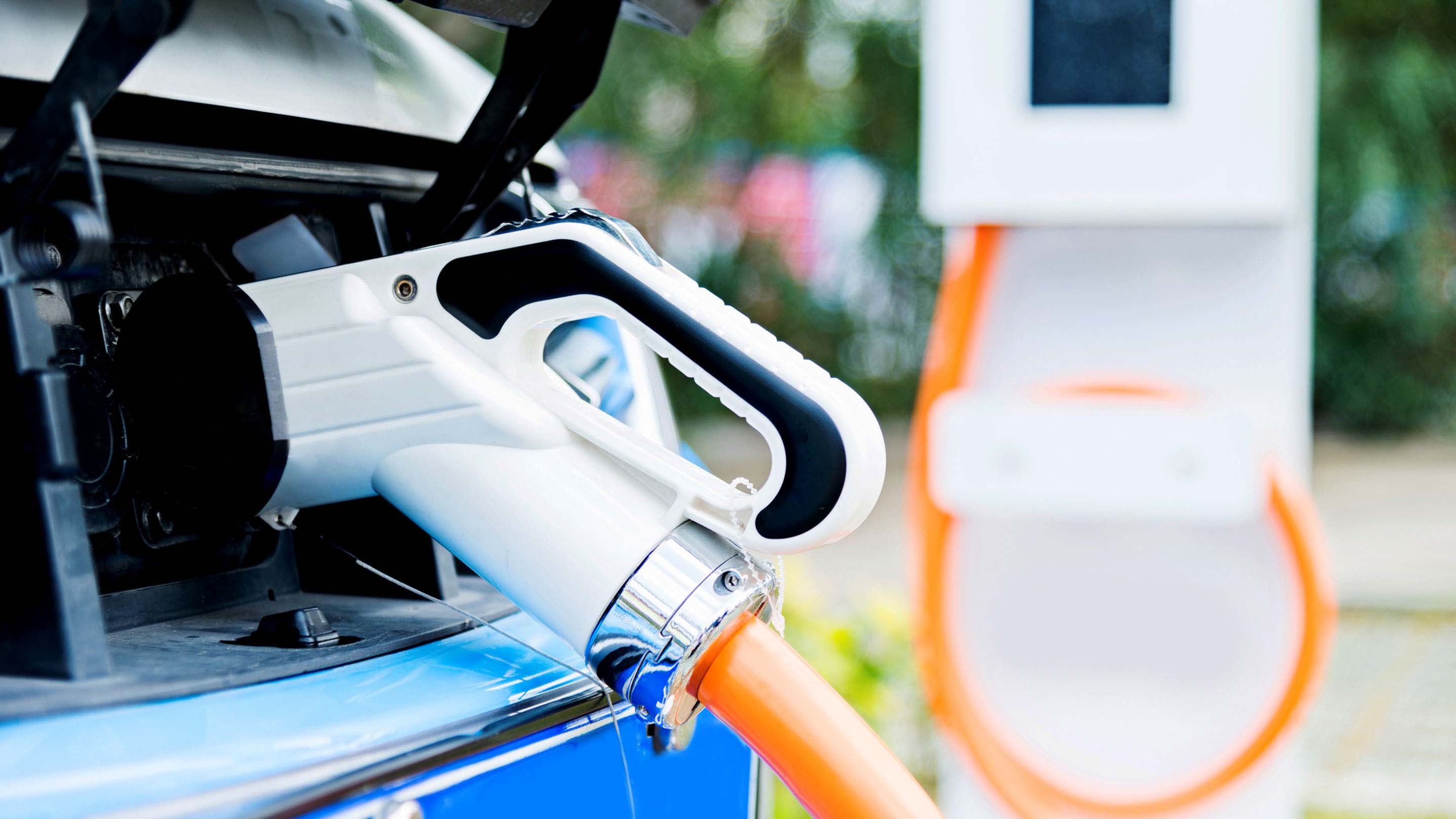 Electric vehicles will continue to offer value in the long term
---
Despite the economic uncertainty triggered by COVID-19, long-term prospects for electric vehicle sales remain positive.
The coronavirus outbreak is having a far-reaching impact on the global economy. Electric vehicle sales is one of the areas to be hit this year according to analysts.
These uncertain times have prompted rapid revisions of forecasts and planning. While new vehicle purchases may no longer be in the picture for many, when thinking long-term about vehicle procurement, EVs still present good value. That's because EVs have lower maintenance and operating costs than traditional ICE vehicles, and EV batteries last a lot longer than you might expect. Let's explore these two key details.
See also:
Podcast: EV myths and management with Charlotte Argue
Optimizing your EV fleet with notifications and rules
EVs help lower fleet maintenance costs
One of the main reasons why maintenance is easier and more cost-effective for EVs is that they don't have the over 2,000 moving parts of an internal combustion (ICE) vehicle. Vincentric's data reveals a 47% average cost savings in maintenance of operating a battery electric vehicle (BEV) over an ICE vehicle in Canada, as reported by 2 Degrees Institute. Fewer parts equals less preventative maintenance scheduling and fewer part breakdown occurrences.
A fleet newsletter released by the NYC DCAS Citywide Administrative Services in March 2019 on the reduced maintenance costs of EVs reported a "vast" extension in service intervals, giving brake pads as an example. The regenerative braking system in an EV means that brakes will undergo less wear and tear with daily use. BC Hydro estimates that the brakes on an EV can last 300,000 km.
While they acknowledged that their fleet EVs had not completed a ten-year lifecycle, NYC Fleet wrote that "servicing costs with our all-electric vehicle models is dramatically less than with gas, hybrid, or hybrid plug-in models."
New York City's fleet is a green fleet leader with 1,800 on-road EVs, (including more than 200 all-electric Nissan Leafs and 300 all-electric Chevy Bolts), and over 600 off-road EV and solar units. Their sustainability initiatives also include electric charging stations, solar carports, emission reduction through biodiesel and renewable fuels and fleet right-sizing.
While gas prices are currently at a record low, in the long run EVs will also save on fuelling costs – they are not only more efficient than internal combustion engines (requiring less energy to run), electricity is less expensive (and less volatile) than gasoline. According to the Office of Energy Efficiency and Renewable Energy, it costs less than half as much to fuel an EV, on average, in the U.S.
EV batteries last longer than you expect
A good deal of research has been done on battery health, but until now, data showing real-world battery performance in EVs over time, not to mention make and model comparisons, has been much more difficult to find. Geotab has developed a free EV battery degradation comparison tool to do just that. The tool is based on in-depth analysis of over 6,000 EVs, and was created to assess how battery performance holds up while taking into consideration real-world factors affecting EV battery health.
With access to 1.8 million days of anonymized telematics data processed by Geotab, we were able to gain insight into how real-world conditions can influence EV battery health for 21 distinct vehicle models. We gathered two main takeaways from our study: First, as might be expected, EV batteries deteriorate with age, and second, if the observed degradation rates are maintained, the vast majority of EV batteries will outlast the usable life of the vehicle. When looking at the average decline across all vehicles, the loss is relatively minor at 2.3% per year. Which means, if you purchase an EV today, with a 150 mile range, you would lose about 17 miles of accessible range after five years, which is unlikely to impact your day-to-day needs.
Figure 1. Comparing the battery degradation levels for the Nissan Leaf model years 2013-2018
Used EV market is expanding
With Geotab's Battery Degradation tool findings, we know that batteries last beyond a fleet lifecycle. If upfront costs are a barrier, secondhand EVs allow an affordable solution. An Edmunds article reports that used EVs can be found at great discounts, 43 to 72 percent lower than the cost of a new EV. While the generally low resale value for EVs is not ideal for original owners, it means that most used EVs are among the best deals in the resale market these days.
As the EV market matures, the number and selection of used EVs available for purchase is improving every day. In addition to small passenger sedans, larger cars, vans and SUVs are beginning to emerge.
With a growing number of options appearing in the EV space, locking in on the best models for your fleet can be a daunting task. To help, Forbes offers insight into the best EV models to lease for the money, crowning the 2016-2017 Nissan Leaf and the 2017 Ford Focus Electric as the top picks.
How to assess the value of EVs for your fleet
If you're wondering whether it makes financial sense to swap EVs into your fleet to replace older ICE models, or you'd like to examine which of your current fleet vehicles would be good candidates to replace with EVs, an EV suitability assessment can help. The Geotab Electric Vehicle Suitability Assessment (EVSA) is designed to help fleet managers explore the viability of adding EVs to their fleet.
It can also help you identify what EV model will save you the most money, while still being range-capable, and can even show you what your greenhouse gas emissions reduction would be. All told, when compared with ICE vehicles, EVs can offer fleets a great option to help save money when looking to reduce expenditures.
Conclusion
In these unprecedented times, fleet operators must adjust their long-term plans and forecasts. While new vehicle purchases may need to be put on hold, EVs present good long-term value. This is also a good time for fleet operators to plan for charging infrastructure to accommodate future EV procurement. Keep an eye out for possible stimulus packages that may be announced in your state, province, territory or country.
---
If you liked this post, let us know!
---
Disclaimer
Geotab's blog posts are intended to provide information and encourage discussion on topics of interest to the telematics community at large. Geotab is not providing technical, professional or legal advice through these blog posts. While every effort has been made to ensure the information in this blog post is timely and accurate, errors and omissions may occur, and the information presented here may become out-of-date with the passage of time.
Get industry tips and insights
Sign up for monthly news and tips from our award-winning fleet management blog. You can unsubscribe at any time.
Republish this article for free
Other posts you might like