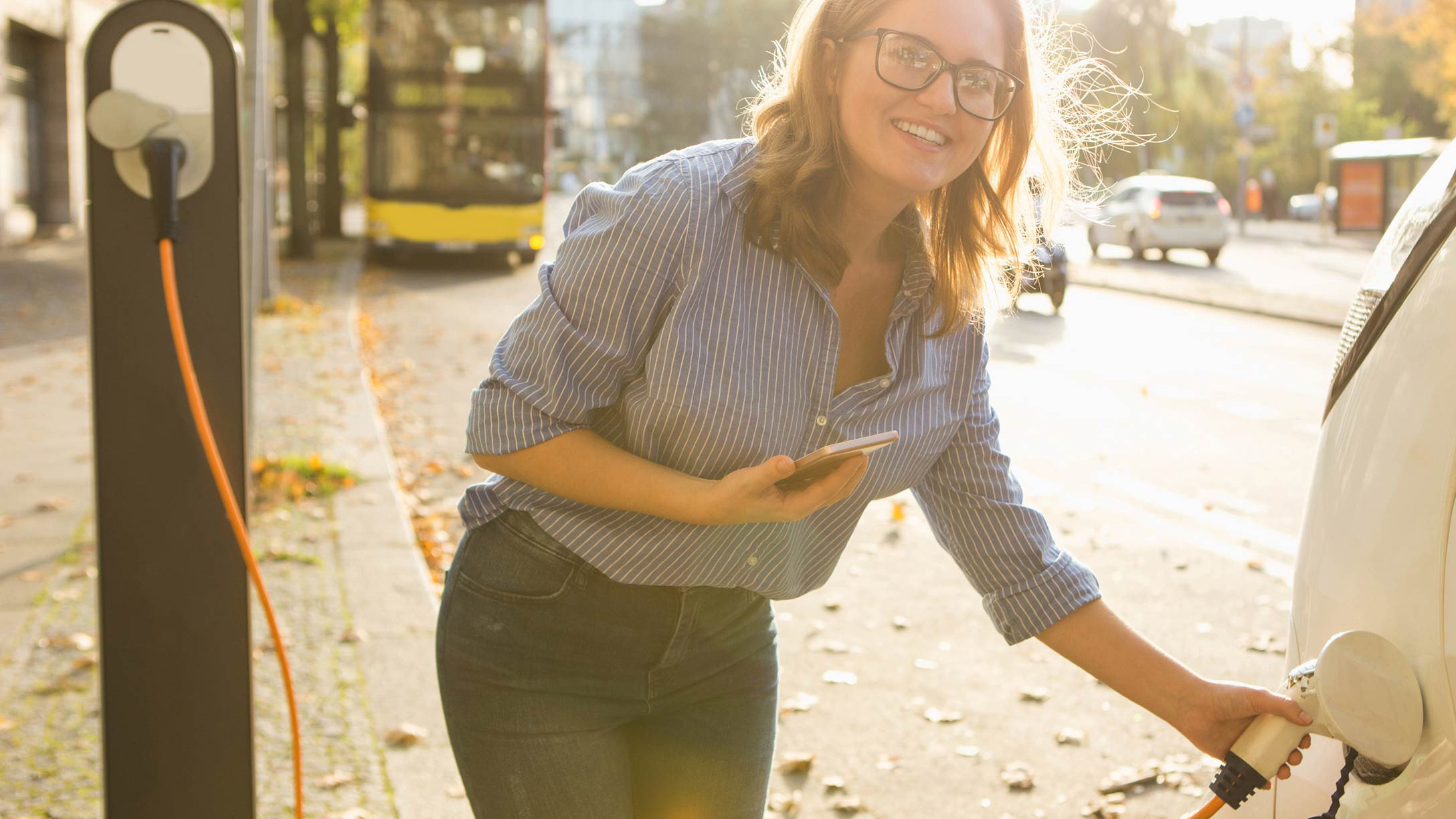 Why customer-controlled load shifting needs to be a part of any EV charging load management strategy
Published on July 31, 2019 in Smart Charging by Mark Goody
---
Discover strategies for managing customer-controlled load shift for EV charging.
The Demand Response (DR) landscape is changing. Although shedding or curtailing electricity for high consumption appliances has been well established, the need to manage residential load, as well as the way load is managed, has changed. While smart thermostats and other smart home devices have increased the energy efficiency of homes and demand programs alike, there is still one device that needs to be managed: the electric vehicle (EV).
EVs require more energy than an air conditioner or an electric water heater. A long-range BEV, like the Tesla Model 3, can draw up to 11.5 kW. This is double the amount of power in a standard 1.5 ton AC unit. It's also why utility companies want direct load control (DLC) access to them.
However, unlike residential appliances, owners of electric vehicles are less likely to give up control of their vehicle charging for Demand Response programs. For drivers, there are more serious implications, like not having enough charge to make it to their destination. Another issue is that these programs require the purchase and installation of a networked charging station or electric vehicle supply equipment (EVSE).
Some forward-thinking utility companies, such as Con Edison, have begun to use customer-controlled programs to shift EV charging load to avoid peak times. However, there is still a need to address the immediate needs during a DR event.
So, if current EV-related DLC programs have a lower impact, and customer-controlled programs aren't effective during a DR event, what is the next best option? Utilities should combine both programs to create a more complete solution for managing EV load.
See also: In conversation with Eric Mallia of Geotab Energy on EV charging load
Demand response programs need to differentiate
Given that EVs can consume up to 100 kWh for a full charge, it is logical that utility companies want to use direct load control during a DR event. However, there are large barriers that prohibit their effectiveness.
The first problem is that the opportunity to control EV charging load is extremely limited. The best current option to directly control EV charging load is with networked Level 2 EVSE home charging stations. Currently, these only account for approximately 11% of the total charging stations available.
This percentage is even lower if a utility company doesn't have agreements with all competing network charging station providers. Even with multiple providers, this would leave upwards of 80% of all EV charging ineligible for direct management.
Figure 1: Direct load control methods such as charging station networks will always only address a small portion of all charging.
Another issue is that utility companies are not able to see the vehicle's state-of-charge (SOC) through a networked EVSE. This means they can't guarantee the vehicle will have enough charge for it's next trip. This is problematic as that is generally the main reason EV drivers are less likely to participate in DR events. They rely on their vehicle to get them to their next destination and won't want to risk not having sufficient charge.
Benefits of a customer-controlled load shifting program
Many utility companies can try to mitigate the risk of peak load coinciding with EV charging load by preventatively shifting load with customer-controlled programs. The most common method is through a time-of-use (TOU) rate structure that encourages customers to reduce consumption during specific periods.
The issue with including EV charging load into a standard residential TOU program is that it will create an unintentional coincident load. Drivers will typically start charging immediately after peak-pricing ends, which means it will align with other shifted loads like laundry.
In order to differentiate and manage this load separately, utility companies would need customers to install submeters — an undesirable added cost.
A different, more effective approach to customer-controlled load shifting is implementing an EV-specific time of use rate. An off-peak incentive could be created for EV owners to avoid coincident load from appliances and EV charging on local distribution grids.
Figure 2: Customer-controlled load shifting can move charging five to eight hours off typical behavior. This load could move anywhere, meaning load shifting could be used as valley filling.
Incentivising EV drivers with rewards
SmartCharge Rewards is a gamification-based program managed through vehicle-side data. This data is gathered from the vehicle itself. This means the program can include any EV make or model as well as charging data from any location.
The program has high enrollment, as drivers are treated like a part of the solution instead of part of the problem. Additionally, they continue to participate thanks to ongoing points accrual, achievement levels and rewards.
Drivers are able to share their recent achievements and EV charging status in the form of badges via social media sites. This encourages others to participate and increases the overall market share of drivers in the service territory.
Another great benefit of programs like these is that it gives utility companies a platform to engage with their customers in a positive and meaningful manner. Overall, customer-controlled programs are a great way to reduce load during peak periods. An EV load management program provides utility companies with additional value, like preventing distribution infrastructure degradation.
Direct load control and customer-controlled load shifting in a single program
The best way for utility companies to manage EV charging load is to align Demand Response and Demand Management efforts into a single solution.
A customer-controlled load shifting program like SmartCharge Rewards has the ability to influence 90% of the EVs in a service territory. It can also shift a majority of the EV load. This not only reduces the overall impact of a DR event but can also promote more desirable charging behaviors. This helps make the load more predictable. During a critical event, a direct load control program could be initiated. The combined results of both programs offer the most load reduction and the best benefits.
Learn how to profile and manage EV charging load with solutions for electric utilities by Geotab Energy.
---
If you liked this post, let us know!
---
Disclaimer
Geotab's blog posts are intended to provide information and encourage discussion on topics of interest to the telematics community at large. Geotab is not providing technical, professional or legal advice through these blog posts. While every effort has been made to ensure the information in this blog post is timely and accurate, errors and omissions may occur, and the information presented here may become out-of-date with the passage of time.
Subscribe to the Geotab Blog
Sign up for monthly news and tips from our award-winning fleet management blog. You can unsubscribe at any time.
Republish this article for free
Other posts you might like