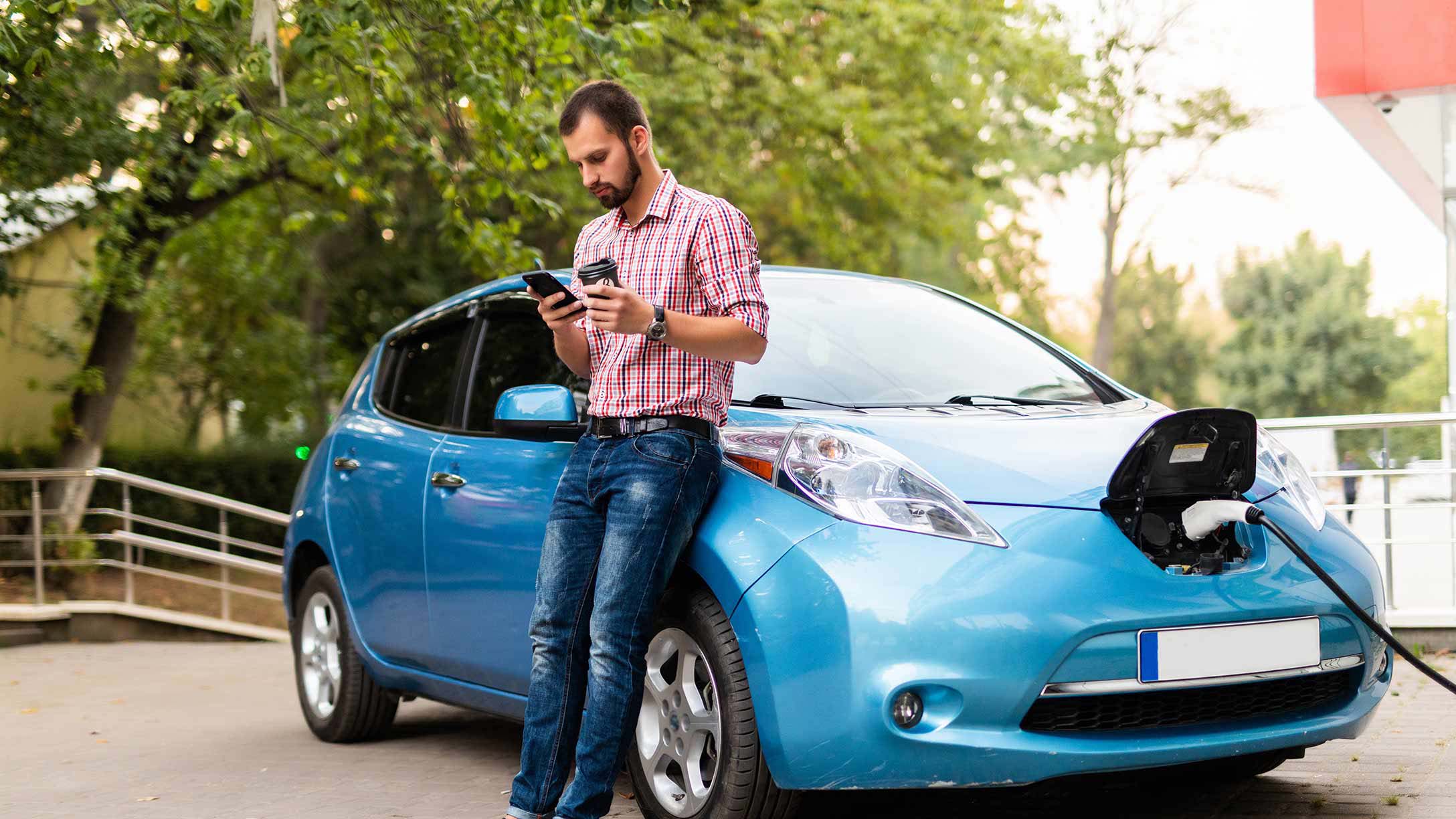 BYOC: Bring your own car and thinking of electric vehicles as flexible assets for the grid
---
There are many benefits of EVs, including the flexibility that they provide.
Mobile phone companies allow you to bring your own phone to their service plans, some companies allow their employees to bring their own computer to use at work and some utility companies allow their customers to bring their own devices for smart thermostat programs. This makes sense since people want to feel like they have control over the interaction and will tailor the selection based on their own personal needs or preferences. This flexibility is one of the main reasons that smart thermostat programs have had such a high adoption rate, which ultimately benefits the utility as well as the customer.
Smart thermostats are an extremely effective DR tool which has given utilities an easier path into the residential market. More importantly it does it in a way that is not only less-intrusive for a customer, but has customers actively looking for solutions. This desire is even greater when you implement a Bring Your Own Thermostat program. In a PLMA report a representative from Xcel Energy said, "The BYOT program model is a game-changer for utility DR programs because for the first time, a DR enabled technology exists that customers actually want." With the continuing growth of the smart home industry, there will be more assets that utilities will be able to access to help manage load.
Connected water heaters, dishwashers and other appliances will soon be able to connect to the grid, meaning customers can lower their utility bills, but it also means that utilities will have access to household load. There is another technology on the horizon that can be seen as a large flexible asset: electric vehicles.
BYO-EV: Bring your own EV and EVSE
Electric vehicles will continue to become more of an interest for utilities as adoption increases, and there are a number of different factors that need to be considered when incorporating them in a load management program. By their nature, they have to be treated with the BYO mindset since there are numerous makes/models of vehicles and EVSEs to consider. The charge time, frequency of charging, as well as the power draw, will differ greatly depending on the vehicle and charging set up. A Tesla Model S100D can draw up to 17.2 kW, when charging its 100 kWh battery with a level 2 charger, and can fully charge in as low as 6 hours. Conversely, a Nissan Leaf would draw 3.3 kW and take 8 hours to charge it's 40 kWh battery. There is also the possibility that the owner will use a workplace charging station for the majority of their needs and only use a level 1 charger at home to "top up."
Since every EV owner will have unique preferences, utilities need to find a way to accommodate them all, which is why a BYO program is a natural fit.
BYO-L: Bring your own load management strategy?
EV charging load needs to be managed simply because of the amount of electricity they require. Luckily they are a flexible asset that can be regulated through customer controlled programs, utility controlled programs or a combination of both. Load shifting can be handled by implementing a time-of-use (TOU) rate program or through a customer-controlled load shifting program like SmartCharge Rewards, which can also be used for peak avoidance.
In a SmartCharge Rewards program, the utilities can encourage EV owners to charge during specific time periods in order to shift the load to more desirable times, whether it's for valley filling or to align with over generation and renewables. It also creates a communication platform that enables utilities to send out requests for avoiding specific times and dates during a DR event. By offering both choices to the customer, you are increasing the likelihood of some form of participation. Lastly, since SmartCharge Rewards is a vehicle-side solution customers can participate in both the loadshifting and peak avoidance programs regardless of whether they charge at home or away.
BYO-B: Bring your own battery
EVs are not only an asset for demand-side management or DR initiatives, they will also play an important role in the distributed energy resources (DER) and microgrid landscapes. The ability to store energy, particularly when there is an abundance of renewable energy such as solar, is critical for DERs and microgrids. Although utility battery storage projects are growing in the U.S., the cost to scale these projects are extremely high. As the technology grows the costs will surely decrease, however EVs provide an opportunity to give utilities access to energy storage without making large investments in these batteries. Through vehicle-to-grid (V2G) technology, utilities could use the electricity stored in multiple EVs during peak periods and "refill" the vehicles once the peak periods have ended or during times when renewables are high. While this technology may be farther in the distance, utilities can still begin managing EV charging load and shift this demand to more desirable times.
Summary
As EVs become mainstream, they will present utilities with enormous opportunities, however there will also be considerable risks. As the technology to control EV charging load comes to market, it is important that utilities consider all options when creating the value-stack related to managing EV charging. In order to ensure that their efforts are more successful, they should also be presenting as many of these options to their customers in the form of BYO programs. Finally, utilities need to begin integrating EVs now instead of waiting for future technologies.
The vehicles currently on the road can present a risk to the grid at the distribution level due to clustering and the increasingly higher power draws. However, before you can begin to solve a problem you need to better understand it, which is why the first step utilities should consider is profiling the EVs in their service territory. Profiling is the first component of SmartCharge Rewards, which is a scalable solution that provides utility companies everything they need to understand and begin managing the EVs charging in their service territory.
Learn how to profile and manage EV charging load with solutions for electric utilities by Geotab Energy.
---
If you liked this post, let us know!
---
Disclaimer
Geotab's blog posts are intended to provide information and encourage discussion on topics of interest to the telematics community at large. Geotab is not providing technical, professional or legal advice through these blog posts. While every effort has been made to ensure the information in this blog post is timely and accurate, errors and omissions may occur, and the information presented here may become out-of-date with the passage of time.
Get industry tips and insights
Sign up for monthly news and tips from our award-winning fleet management blog. You can unsubscribe at any time.
Republish this article for free
Other posts you might like