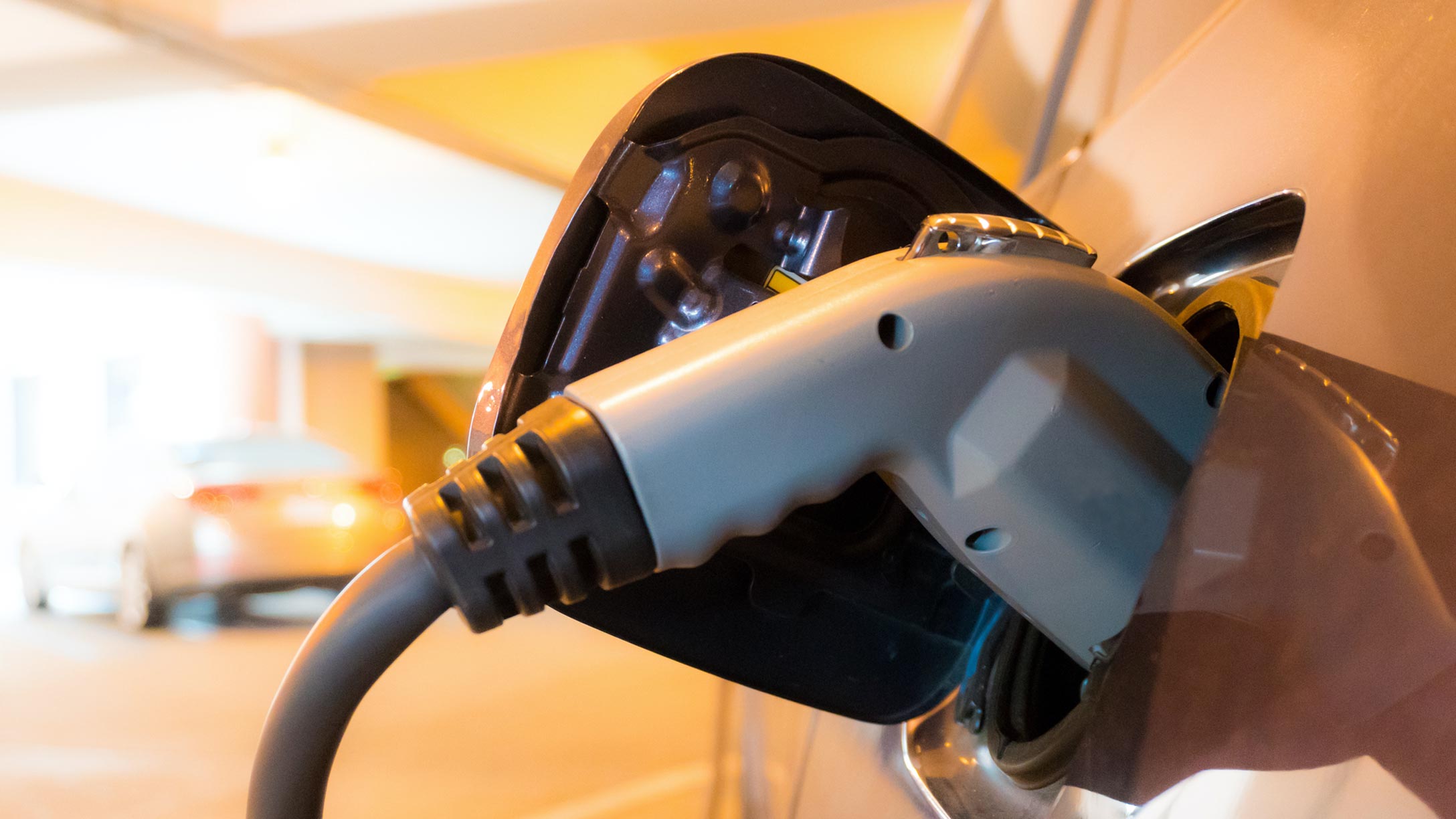 In conversation with Eric Mallia of Geotab Energy on EV charging load
---
Learn more about Geotab Energy, load management and electric vehicle charging in this podcast interview.
With the rise in electric vehicle adoption, managing their load is becoming a greater concern for the utility sector. Geotab Energy helps utility companies profile and manage EV charging load.
In this interview, Eric Mallia, Vice President, Geotab Energy, introduces the company, SmartCharge Rewards, and also shares interesting insights on EV charging.
How did Geotab Energy get started?
For years we have been leaders in developing the technology and business solutions required to help utility companies understand, plan for and manage the integration of electric vehicle charging with the grid. When we were known as FleetCarma we recognized that enabling the success of mass EV adoption needed to include energy management.
Electric Vehicles are vastly different compared to what utility companies were used to dealing with and unmanaged EV charging load negatively impacts the electric grid. Over time we established several key relationships and developed technology to help address this issue.
The need and opportunity for enhanced integration has increased in the last few years as both vehicle and battery technology has evolved dramatically. This, in combination with the growing adoption rate, means that the opportunity for utility companies to use electric vehicles as a grid asset is growing even stronger each year.
Now, as a formalized division of Geotab we aim to continue focusing on this market segment by aggregating data from electric vehicles in order to provide utilities with all the information they need to understand and manage the impact of EV charging load.
What are some common misconceptions about load management?
Often, people who own internal combustion engine (ICE) vehicles think of load management as an excuse for why they haven't gone electric. They might think "I'm going to do a favor to utilities. I won't buy an electric vehicle so they don't have to worry about peak load."
But the reality is that the utilities like the idea of balancing the load. There's really a tremendous social benefit to keeping electricity rates stable by managing load. It balances the grid and makes it more reliable and more cost effective to operate, which benefits everyone, not just EV drivers.
Load management might sound like a possible hindrance to charging power and speed, but it actually adds a lot of value for both the utility and the users. For example, fleet managers have a lot to gain with load management. As EV fleets scale, most charging depots will not have adequate infrastructure to meet the power demands required for charging all their vehicles at the same time without managed charging.
Even if they could charge all their vehicles at once, they could be penalized with costly demand charges. In order to avoid both these scenarios their EV charging load can be spread out across vehicles and over time, which is commonly referred to as smart charging. This saves fleets from costly upgrades to their electrical infrastructure and saves on their utility bills.
What is SmartCharge Rewards and how does it help utilities?
SmartCharge Rewards is a tremendous opportunity to focus on electric vehicle drivers by offering them financial and non financial rewards for desirable EV charging behaviors.
We're really focused on the pains and gains of electric vehicle drivers. Whether it's a commercial fleet or an individual consumer, we want to understand what they are dealing with. How do we make EV charging better? How do we make the total cost of ownership better? How do we make the fleet management experience better?
We don't want to burden them or make them think too much about how to provide value back to the grid. We just want to make that really easy and work out the rest with our utility customer.
What are some interesting charging patterns and behaviors seen?
We've seen that Tesla owners use DC fast charging more proportionally compared to other EV drivers. This is in large part because of Tesla's extensive supercharger network compared to the availability of other charging stations historically.
When we compared 2017 data to 2019 data, we saw a stark difference in peak charging time. We saw more EV charging load during the electrical system's peak times in 2019 than 2017. This is largely attributed to electric vehicles with larger batteries that can drive further and therefore require more charging. EV owners are often realizing higher charging rates with these larger batteries too, which also changes the aggregate impacts on the grid.
We've also learned a lot over the years about how charging data is evolving. Not just because of the behaviors of the drivers but because of the vehicles themselves. We're seeing more and more customers getting all electric or battery electric vehicles, which will create an increase in energy services value for the electrical grid as well.
See also: How regional climate impacts EV charging and driving
What can we expect from Geotab Energy in 2021?
As our SmartCharge Reward programs increase in size and number, the Geotab Energy division will continue to develop both the partnerships and technology to provide value for electric utilities and energy markets in the form of additional products and services.
Also by working together with Geotab's EV Fleet division we plan to align our efforts and to better position Geotab's credibility, authority and trust with respect to electric vehicles overall.
Listen to the full podcast conversation at Geotab.com/podcast. To learn more about Geotab Energy, visit geotab.com/energy/.
---
If you liked this post, let us know!
---
Disclaimer
Geotab's blog posts are intended to provide information and encourage discussion on topics of interest to the telematics community at large. Geotab is not providing technical, professional or legal advice through these blog posts. While every effort has been made to ensure the information in this blog post is timely and accurate, errors and omissions may occur, and the information presented here may become out-of-date with the passage of time.
Get industry tips and insights
Sign up for monthly news and tips from our award-winning fleet management blog. You can unsubscribe at any time.
Republish this article for free
Other posts you might like