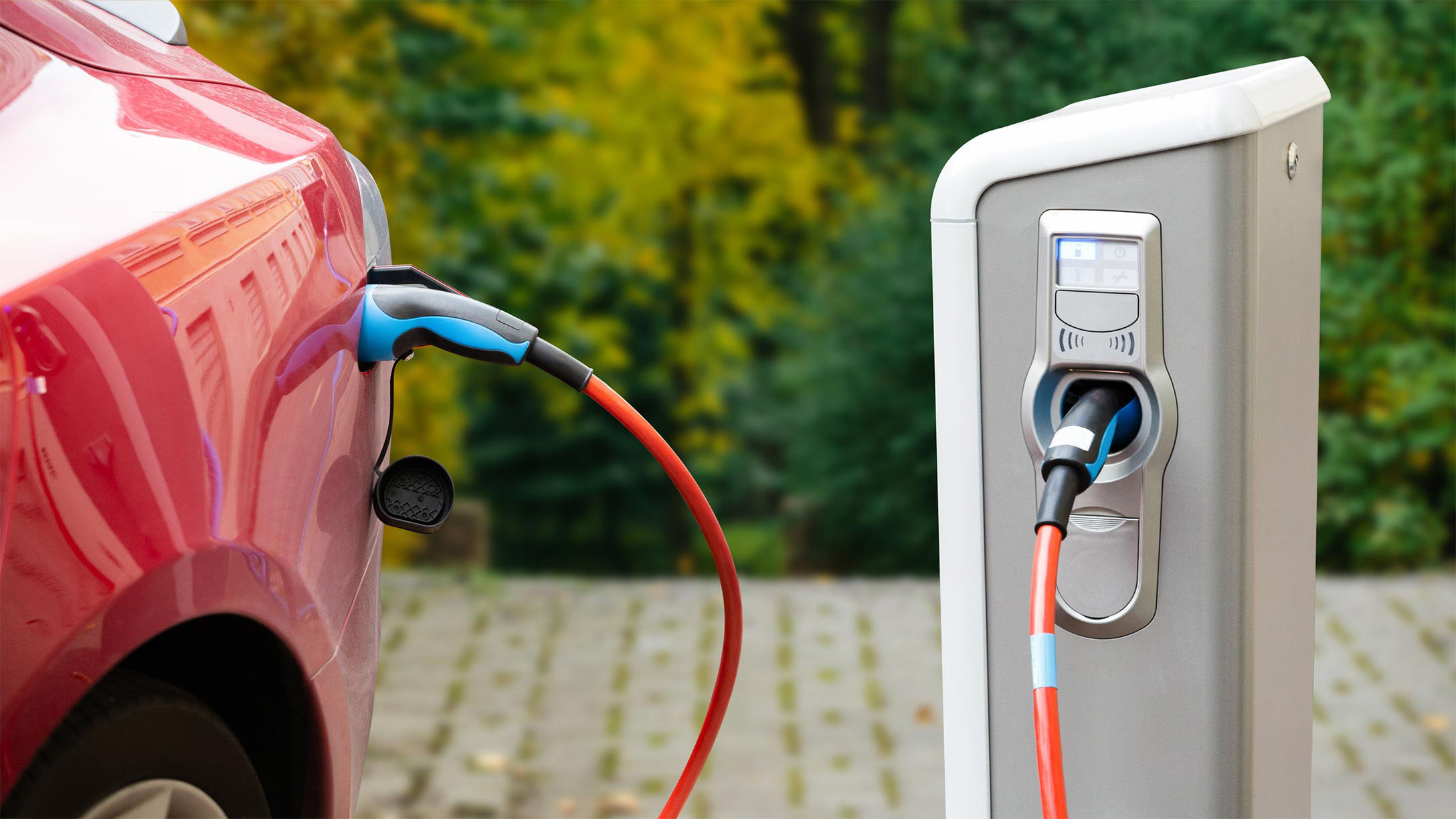 Top EV charging news stories of 2019
Published on December 30, 2019 in Smart Charging by Scott Lepold
---
2019 was the year of EVolution. Discover the biggest news stories of the past year and how they are helping to shape the future of electric vehicles.
There were a lot of unexpected headlines in 2019 and the EV ecosystem in North America was no exception. EV sales continued to skyrocket. Major vehicle announcements were made from almost all the top manufacturers. Record number of electric utilities began investing in EV grid integrations.
Some news was great, like the price of batteries falling 87% over the last decade to a price of $156 per kWh. Some news was not so great, such as the White House opposing the extension of the federal EV tax credit. Lastly, some news just left people wondering, "Do we really need a bulletproof car that comes with its own ATV?"
EV charging news 2019
In this article we will go over some of the top EV stories of 2019 and what they mean for electric utilities and EV charging.
A wild ride for Tesla
2019 was a big year for the California-based company Tesla. While there were some justifiable concerns, they ended up the clear winners in the EV world.
On May 31, Tesla Inc. stock had tumbled 43%, down to $176.99 per share, representing an approximate loss of $4.9 billion. Bloomberg cited the reason for this drop as: "Wall Street has grown increasingly skeptical about consumer demand for the company's electric vehicles." Wall Street was wrong.
Tesla not only dominated the EV market, representing 47% of all new U.S. PEV sales, but the Model 3 became one of the highest selling vehicles in the U.S.. On December 27 the company closed at an all time of $434.99 per share.
The success of the Model 3 wasn't the only thing driving Tesla's success. They also had a few other major announcements throughout the year. In March, they unveiled a fully electric crossover: the Model Y. They also announced their first European manufacturing plant, Gigafactory 4. Lastly, in November they unveiled the Cybertruck.
This fully electric pick-up truck was definitely not what anyone expected. Looking like something out of a science fiction movie it featured a "bulletproof" stainless steel frame, on-board power inverters for supplying both 120 and 240-volt electricity, a built-in air compressor for powering pneumatic tools and some questionable armored glass. Love it or hate you are aware of it since it ruled news headlines.
The controversially-designed truck had over 250,000 pre-orders placed within a week of its unveiling. While pre-orders are not sales, it sends a clear message that there is consumer demand for electric vehicles. Whether you are a fan of Tesla or it's eccentric CEO, one thing is certain, Tesla will continue to play a large role in vehicle electrification.
Rivian's $1.5 billion investments and 100,000-vehicle order
Back in 2017, Rivian announced that it would be building fully electric SUVs and pickup trucks. However, it was in 2019 that they announced some of their biggest news. This year, they received three rounds of funding: $700 million from Amazon in February, $500 million for Ford Motor Company in April and $350 million for Cox Automotive.
If this funding wasn't a big enough sign that EVs were going to play a significant role in transportation, in September it was announced that Amazon had ordered 100,000 electric delivery vans from Rivian. This was not only important because of the total number of EVs it will put on the road but it also sends a powerful message. As Amazon CEO, Jeff Bezos, said, "If we can do this, anyone can do this."
Ford goes electric
While Ford has been in the EV game for a number of years, they have been focusing more on hybrid vehicles in recent years. That changed in 2019 with the announcement of two battery electric vehicles: the Mustang Mach-E crossover SUV and the F-150 electric pickup truck. While the newest addition to the long-running pony/muscle car line generated a lot of attention, the real winner is the F-150.
The Ford FSeries trucks are not only the most recognized light and medium duty trucks, they are also one of the top selling vehicles in North America. Ford has sold almost 680,000 YTD by the end of Q3 2019. While there are still many details that need to be released, such as range and price, the F-150 will undoubtedly play a large role in the future of EVs.
Looking at the year ahead
2019 was a pivotal year for electric vehicles. We saw significant changes and got a glimpse of what lies in the future. However, there are still a lot of questions to be answered and some uncertainty.
Will EV sales continue to grow as quickly if the federal tax credit is not expanded? Will other provinces or states introduce laws like British Columbia's Zero-Emission Vehicles Act, which requires all new vehicles sales to be 100% zero-emission vehicles by 2040?
Looking ahead, are utility companies prepared to manage the increased charging demand from EVs? EV charging load is evolving and long-range BEVs pose a risk to distribution infrastructure. This risk will only continue to grow as this vehicle type continues to gain popularity. As it stands, BEVs now represent 66% of all new EV sales in the U.S.
Another factor to consider is the battery capacity of these bigger trucks and SUVs as they enter the market. The Rivian R1T pickup truck boasts a battery capacity of up to 180 kWh. This is almost triple the size of a Nissan Leaf (up to 63 kWh) and almost double that of a Tesla Model X (up to 100 kWh).
This is important for a few reasons. The first being that these batteries will need to charge at a higher power level. The second being that the extended range means they won't have to charge every day making the load harder to anticipate. Lastly, when they are charging it will take longer. This will increase the likelihood of coincident peaks.
Understanding the challenges related to EV charging load is the first step to finding a solution. We can help.
Learn how to profile and manage EV charging load with solutions for electric utilities by Geotab Energy
---
If you liked this post, let us know!
---
Disclaimer
Geotab's blog posts are intended to provide information and encourage discussion on topics of interest to the telematics community at large. Geotab is not providing technical, professional or legal advice through these blog posts. While every effort has been made to ensure the information in this blog post is timely and accurate, errors and omissions may occur, and the information presented here may become out-of-date with the passage of time.
Subscribe to the Geotab Blog
Sign up for monthly news and tips from our award-winning fleet management blog. You can unsubscribe at any time.
Republish this article for free
Other posts you might like