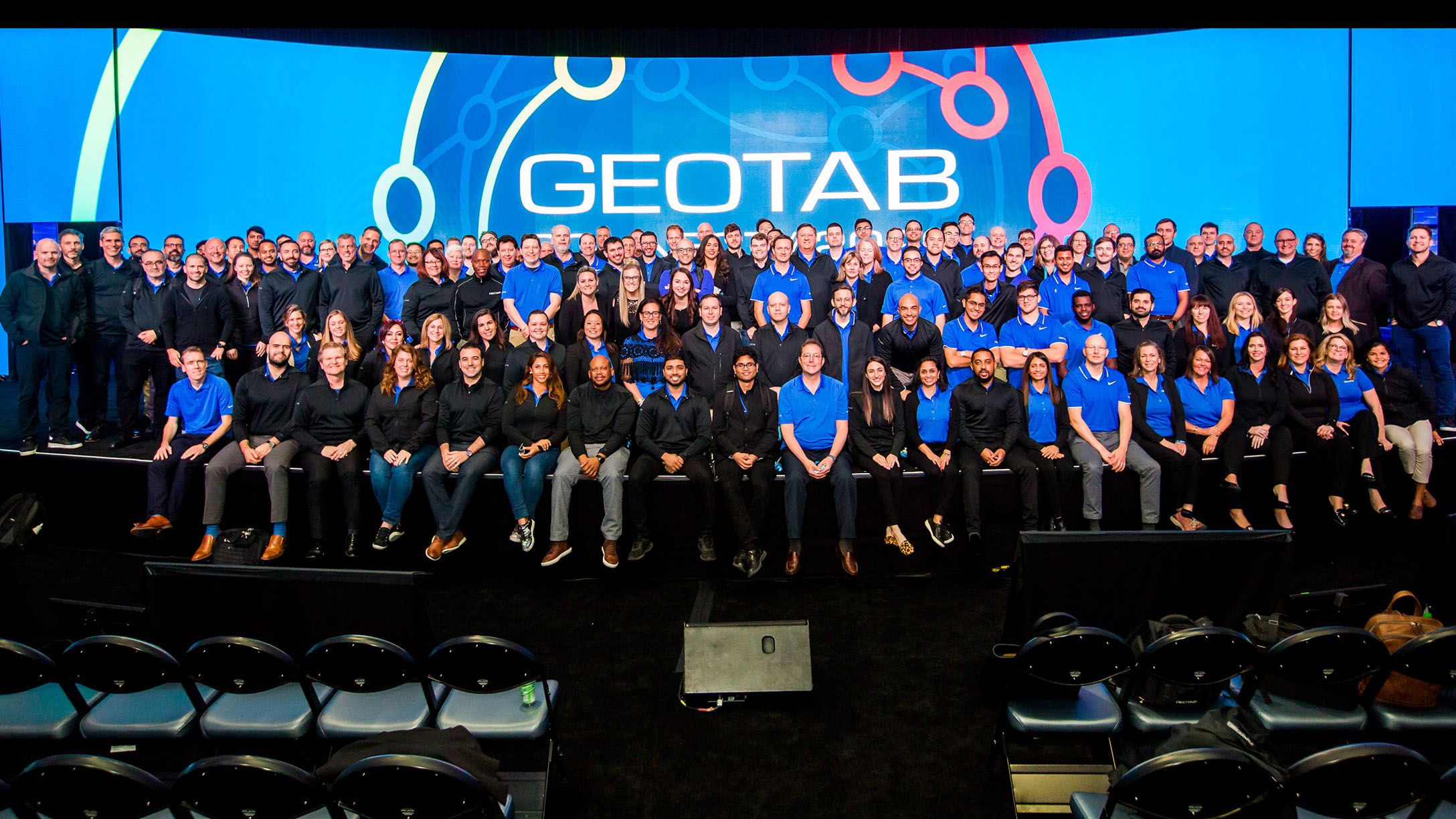 Geotab ranks on Americas' Fastest Growing Companies list 2022
---
Learn more about Geotab's financial growth success based on analysis from the Financial Times.
Geotab is thrilled to announce that we have been ranked on The Americas' Fastest Growing Companies in 2022 list by the Financial Times for the first time! The list comprises the Top 500 companies in the Americas that have achieved the highest compound annual growth in revenue between 2017 and 2020.
Geotab secured our ranking on the list based on our compound annual growth revenue rate of 30% during this timeframe. This accomplishment speaks to our commitment to continuously innovate and grow within the industry each year.
To learn more about the rankings, visit the Financial Times award results page. The Financial Times is the world's leading global publication, best known for its coverage of business-related news.
The screening process
Tens of thousands of companies were invited to participate in the competition by submitting their revenue figures based on the following qualifying criteria:
A revenue of at least $100,000 USD generated in 2017
A revenue of at least $1.5 million USD generated in 2020
The company operates independently and is not a subsidiary or branch office of another company or organization
The company is headquartered in Argentina, Belize, Bolivia, Brazil, Canada, Chile, Colombia, Costa Rica, Dominican Republic, Ecuador, Guatemala, Honduras, Mexico, Nicaragua, Panama, Paraguay, Peru, United States, Uruguay or Venezuela
The revenue growth between 2017 and 2020 was primarily organic (i.e., "internally" stimulated)
In addition, all submitted revenue figures had to be certified by the CFO, CEO or a member of the Executive Committee of the company to qualify.
The results
In the results, Geotab ranked 365th out of 500, nabbing a spot on the list near major tech companies like Lyft (363) and Amazon (371).
In total, Geotab had the following growth statistics:
Absolute growth rate: 121.8%
Compound annual growth rate: 30.4%
Growth on all fronts
Not only did Geotab grow financially between 2017 and 2020, but we also grew in terms of total number of employees. At the end of 2017, we had a total of 597 employees, but by the end of 2020 we had 1,532. Now, in 2022, we have more than 2,000 employees and 100 students with dozens of open roles still looking to be filled across multiple departments.
As Geotab's CEO, Neil Cawse puts it: "It's an honor to be recognized as one of Americas' fastest growing companies but it's also important to realize that what got us here — to be able to do this — is the people that work here. It is the amazing people that allow us to grow that in turn allow us to hire more amazing people!"
If you're interested in joining a growing organization with a people-first attitude and a commitment to sustainability, diversity and inclusion, check out the open positions on our Careers website and apply today! And for a deeper look behind the scenes of what it's like to work at Geotab, follow @InsideGeotab on Twitter, Facebook and Instagram.
For the complete listing of Geotab announcements and awards, visit our Press Room.
---
If you liked this post, let us know!
---
Disclaimer
Geotab's blog posts are intended to provide information and encourage discussion on topics of interest to the telematics community at large. Geotab is not providing technical, professional or legal advice through these blog posts. While every effort has been made to ensure the information in this blog post is timely and accurate, errors and omissions may occur, and the information presented here may become out-of-date with the passage of time.
Get industry tips and insights
Sign up for monthly news and tips from our award-winning fleet management blog. You can unsubscribe at any time.
Other posts you might like