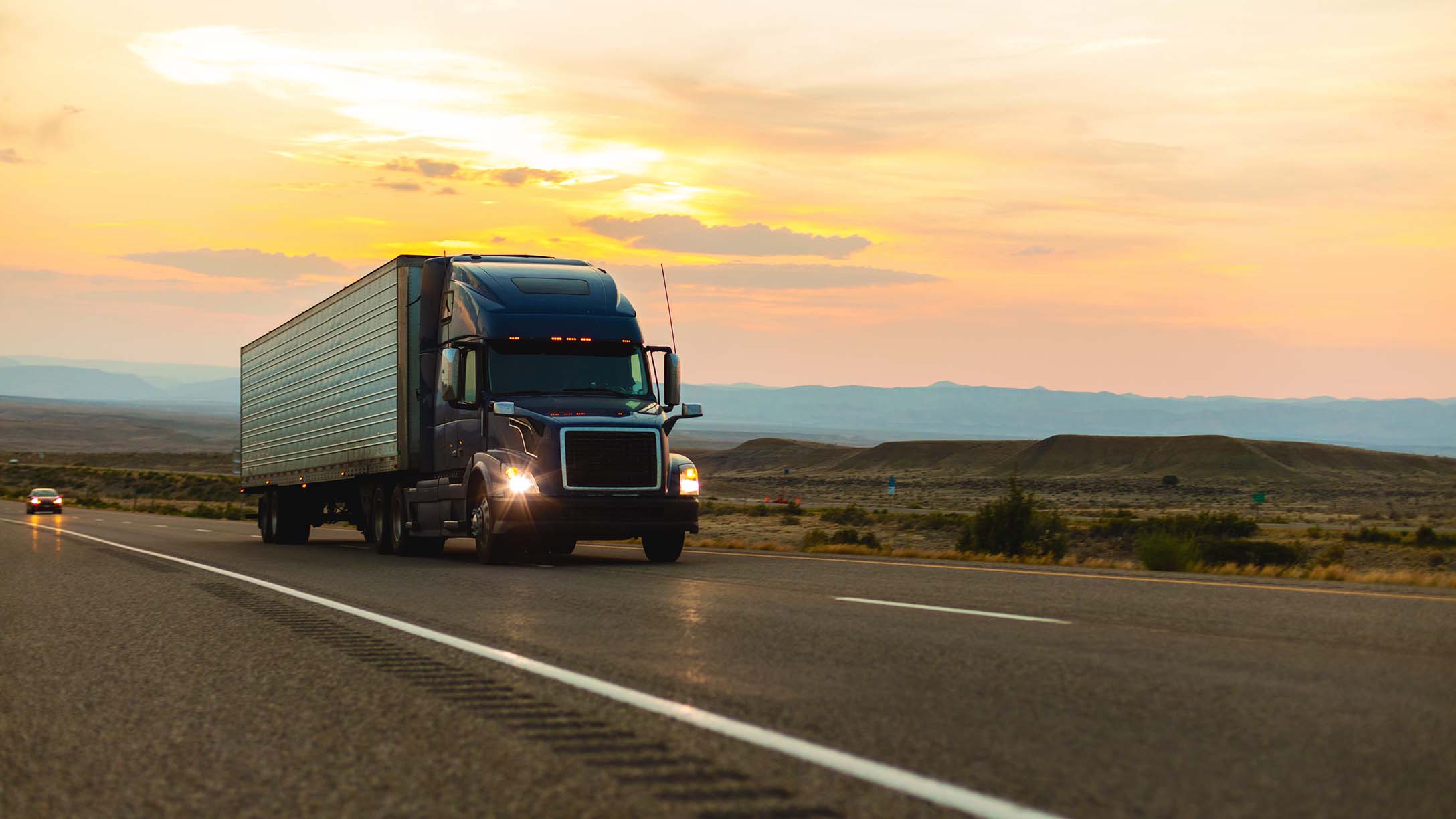 Fleet Safety Benchmarks: Your cloud-based safety manager
---
How safe is my fleet? How does my organization's fleet safety record rate relative to similar ones with comparable size and workloads? What fleet safety risks can I address to make them road-safe?
Aside from being one of the six Geotab Pillars of Innovation, safety is of paramount concern for fleet managers worldwide across all industries.
The Safety Benchmarks experiment, launched in the Geotab Analytics Lab in September of 2021, is a tool that helps our customers to get answers to the questions above by surfacing meaningful, relevant, and actionable insights around their fleet's safety performance. We present their fleet's data against comparable fleets within the Geotab data ecosystem. This benchmarking tool enables decision-makers to assess their driver performance compared to their equivalent peers for corporate or institutional fleets with safety programs (such as the MyGeotab Driver Safety Scorecard). This tool is available to all MyGeotab users and can be found under Dashboard & Analytics on the left navigation menu.
The experiment provides fleet and vehicle-level safety scores related to overall safety performance. It also categorizes event types such as harsh braking and speeding. The benchmarking analysis looks at various data points that indicate unique characteristics of a fleet's profile, such as vocation, vehicle composition and more.
Initial Survey Respondents
We ran a small study in which we asked customers who filled out a survey within the Analytics Lab experiment in MyGeotab. We had the following respondent sample:
Fleet Segment

Fleet Size

(for the study)

Safety Policy = Yes

Safety Policy = No

Micro

< 50

18

7

SMB

50 - 500

24

4

ENT

500+

7

1*

TOTAL SURVEYS

65
*With only one respondent in ENT for "Safety Policy = No", a clear distribution cannot be produced for the average Safety Score; this is also likely due to larger customers being much more likely to have safety policies in place
We continue to encourage Fleet Safety Benchmarks users to respond to the quick survey, which can be found by clicking the highlighted button on the bottom right of the experiment application, as shown below.
This experiment takes the data generated by the Geotab GO device and leverages machine learning to produce a score out of 100 points for a fleet's overall safety, as well as for each of the key levers we have identified. Through statistical analysis of these customers' safety scores, and tracking against if there was a safety policy in place through the survey, we took away the following insights across our segments, as well as by specific safety solutions that the respective fleets have implemented:
Initial findings
Having a fleet safety policy generally improves the average fleet safety score by about 5 points compared to a fleet without one.
For fleets that implement driver training and coaching tools like GO TALK as their safety intervention tool of choice, we've seen a higher safety score for them compared to other fleets by about 4 points compared to counterpart fleets.
We've seen fleets with more visits to the safety benchmarking experiment with a lower spread/standard deviation in their month-over-month safety score changes, i.e., more consistent in their scoring.
Figure 1: Safety score distribution across three customer segments – the distributions for the Micro and SMB segments are shifted slightly to the right, indicating the positive impact of a safety policy on a customer's score as the orange bells are shifted to the right.
Figure 2: Safety score distribution across six safety solutions – the distributions for almost every solution implemented show the majority of respondents with a safety solution have a higher overall safety score, as the orange bells are shifted slightly upward.
Ultimately, it's clear that a strong signal is coming through when looking at these potential safety predictors.
To further dig into this signal, we request that all of our customers please take the survey and explore the Fleet Safety Benchmarks experiment – it will help us understand your fleet safety policies further and enable Geotab to continue to be your partner in fleet safety!
Note: The insights surfaced within the Safety Benchmarks experiment require devices to be at least on the Pro rate plan. Please contact your reseller regarding any pricing inquiries.
Why is Geotab conducting a safety benchmarking experiment?
The goal of this experiment is to provide a data-driven approach to setting preventative and actionable safety goals at the fleet and vehicle levels. Head over to the Analytics Lab in MyGeotab to check out our Safety Benchmarks experiment, and provide us with your valuable feedback.
Don't forget to fill out the Safety Benchmarks survey form in MyGeotab, which helps us to understand your fleet safety policies and how Geotab can support you to make your fleets safer.
Take the Fleet Safety Benchmarks Survey
For more information about Fleet Safety Benchmarks and the survey, please review our Safety Benchmarks User Guide.
---
If you liked this post, let us know!
---
Disclaimer
Geotab's blog posts are intended to provide information and encourage discussion on topics of interest to the telematics community at large. Geotab is not providing technical, professional or legal advice through these blog posts. While every effort has been made to ensure the information in this blog post is timely and accurate, errors and omissions may occur, and the information presented here may become out-of-date with the passage of time.
Get industry tips and insights
Sign up for monthly news and tips from our award-winning fleet management blog. You can unsubscribe at any time.
Republish this article for free
Other posts you might like