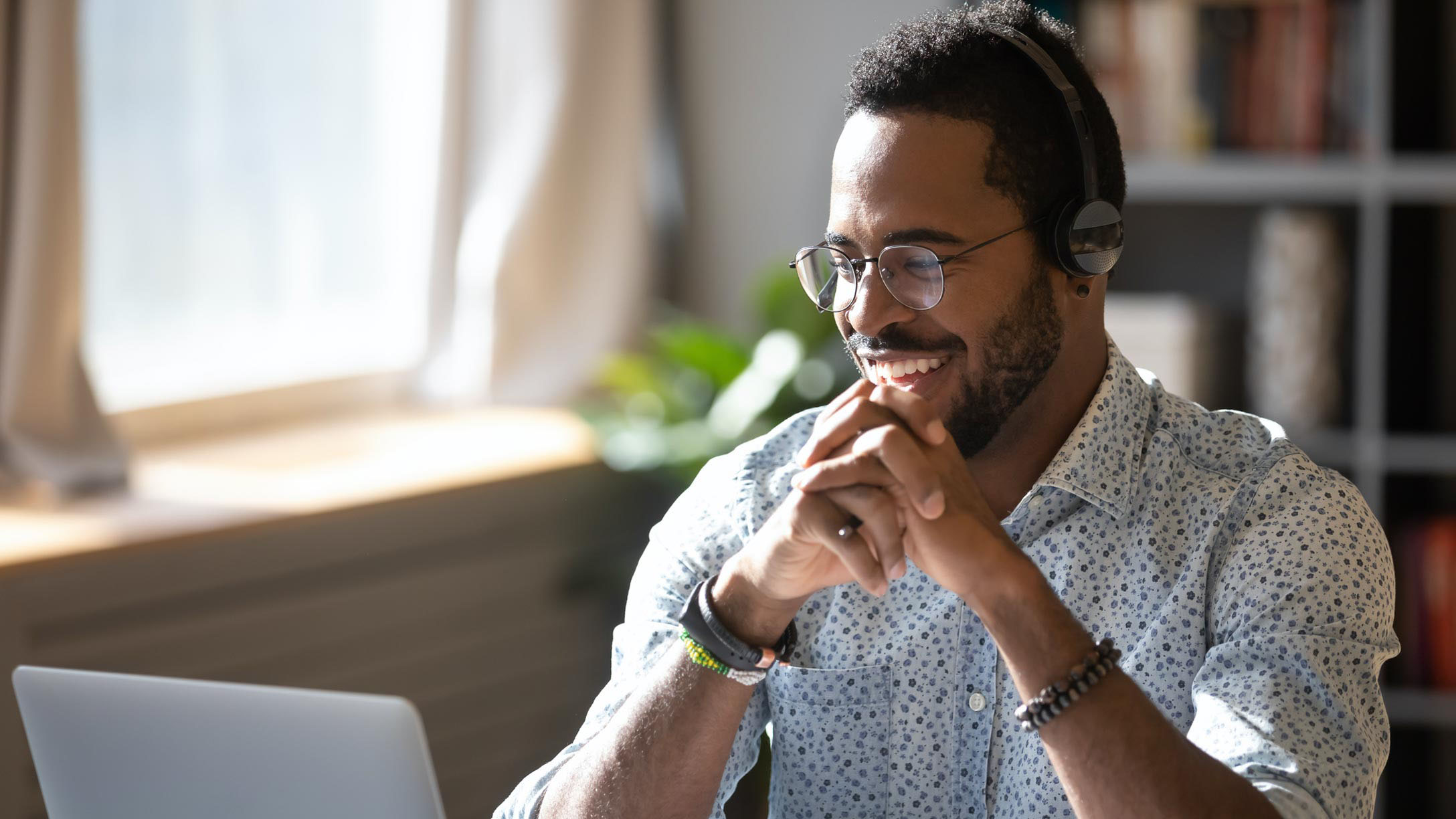 How Geotab employees are navigating working remotely
---
Meet some of the faces of Geotab and learn how they are staying connected while working from home.
To help us feel connected with our co-workers from all over the world, we have recently implemented an employee spotlight program called the Faces of Geotab on @InsideGeotab's Facebook, Twitter and Instagram. This program is designed to feature employees from all different offices, departments and roles to showcase the talent behind Geotab's success.
As most of Geotab's employees have been working from home, this program has been taking off as our featured employees have been sharing their tips and tricks for working from home.
From keeping connected, finding new hobbies and staying motivated, get to know some of our Geotabbers — their roles and the many ways they've mastered working from home!
See also: What does a software developer do at Geotab?
From down under, meet Matthew!
In 2019, Geotab opened an office in Adelaide, Australia. With the opening of our brand new office came a small group of talented Geotabbers like Matthew. Matthew recently joined Geotab as a Regional Manager for Australia and New Zealand. He is responsible for ensuring that his team has all of the resources and guidance needed to ensure the success of Australia's regional ecosystem.
Since Michael's team is currently working remotely, they enjoy finding new and fun ways to stay in touch outside of work. "On top of the many daily online meetings and calls, my team stays connected by socializing outside of work hours. To help get our minds off work, we've recently hosted a virtual Netflix party and participate in weekly online gaming sessions" said Matthew.
Geotab welcomes applications to our office in Adelaide, Australia. See all job opportunities listed here and apply today.
See also: Working from home doesn't mean you're alone
Keeping busy with new hobbies, meet Geotabber Jaime!
While many of our Geotabbers have been finding ways to stay connected while being apart, others have tried out new hobbies.
Jaime is a Marketing Coordinator in Europe who works out of the Madrid office. As we continue to stay safe at home, many Geotabbers like Jaime have used this time to work on their baking and cooking skills. When he isn't busy coordinating Geotab's upcoming European marketing projects, Jaime enjoys spending his free time learning new recipes. "Over the past few months of staying at home, it's been great to have the time at home to cook and try new recipes that I've found online!" says Jaime.
Interested in joining one of our Spanish offices? Apply here today.
Other Geotabbers have expressed their passion for cooking and baking and have even started a chat room dedicated to showing off their bread-making and baking skills, like these: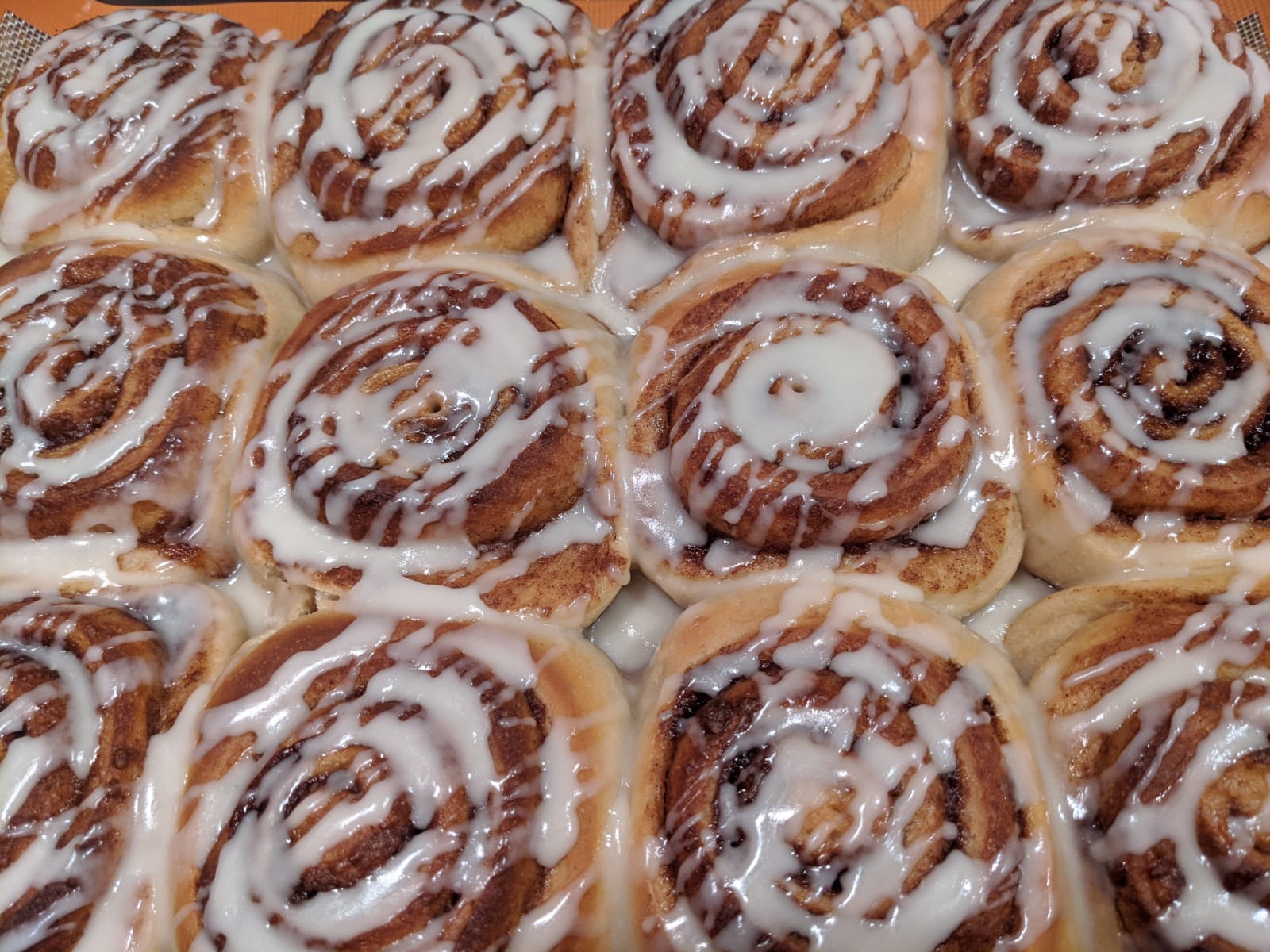 Find out how Geotabber Tamara stays productive while working at home!
Let's be honest, refreshing your social media page tends to be more tempting when you're working from home! Meet Geotabber Tamara, a Marketing & Events Coordinator for the United Kingdom and Ireland. Tamara shared her favorite tips for staying productive during the workday and avoid distraction.
"To help stay on top of upcoming projects, I suggest continuing to follow a daily work schedule. Getting into habits such as writing down a to-do list every day also helps me to stay on top of my projects and helps keep me productive," says Tamara.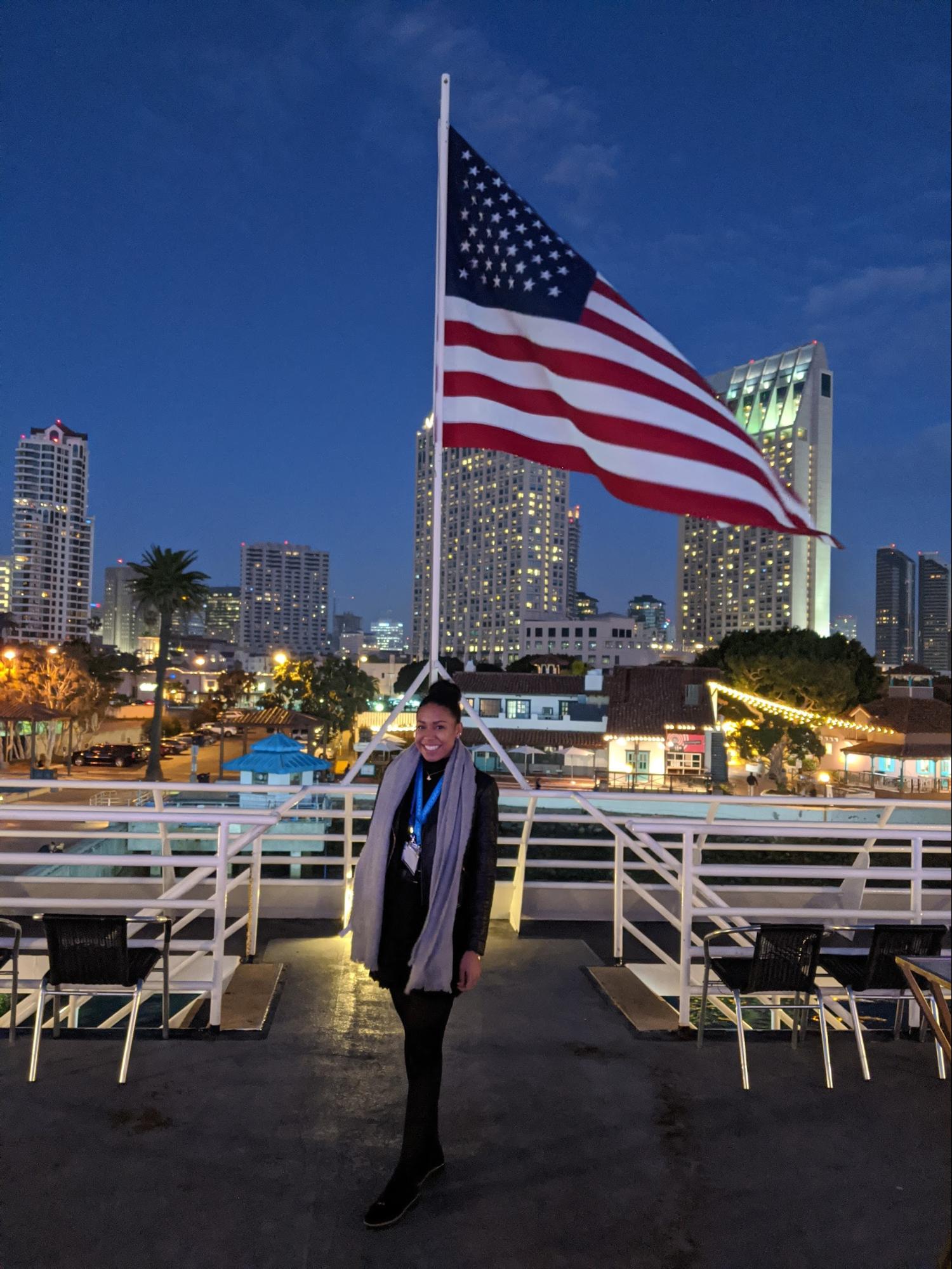 Tamara also mentions how staying connected with your team is one of the best ways to stay in the work mentality.
"On Fridays, the European Marketing team hosts virtual trivia sessions to keep all of our team members connected while we continue to work from home." These small, yet effective tips have helped Geotabbers like Tamara make the most out of their work from home routines.
While it's important that our employees find ways to stay productive while working from home, it's important that they continue to feel motivated and excited about the work they do!
See also: How to plan your day when working from home
Staying motivated, meet Mauricio!
While it can be difficult to stay motivated while working from home, Geotabbers like Mauricio have found ways to keep pushing themselves to improve.
Mauricio, an Associate Vice President of Engineering Support in Oakville Ontario shares that his secret to staying motivated comes from establishing a solid structure and routine. "During these uncertain times, it's important to establish a new routine to balance your work and personal life. This routine can be as simple as walking around the block as your new commute to work or exercising before work!"
While working remotely is a new experience for our Geotabbers, they have adjusted to their new routines by finding fun and sustainable ways to continue to drive innovation at Geotab. Catch up on all of our #FacesofGeotab features to learn more about our Geotabbers from all over the world by following @InsideGeotab on Facebook, Twitter and Instagram!
Learn more about open roles at careers.geotab.com
---
If you liked this post, let us know!
---
Disclaimer
Geotab's blog posts are intended to provide information and encourage discussion on topics of interest to the telematics community at large. Geotab is not providing technical, professional or legal advice through these blog posts. While every effort has been made to ensure the information in this blog post is timely and accurate, errors and omissions may occur, and the information presented here may become out-of-date with the passage of time.
Get industry tips and insights
Sign up for monthly news and tips from our award-winning fleet management blog. You can unsubscribe at any time.
Republish this article for free
Other posts you might like