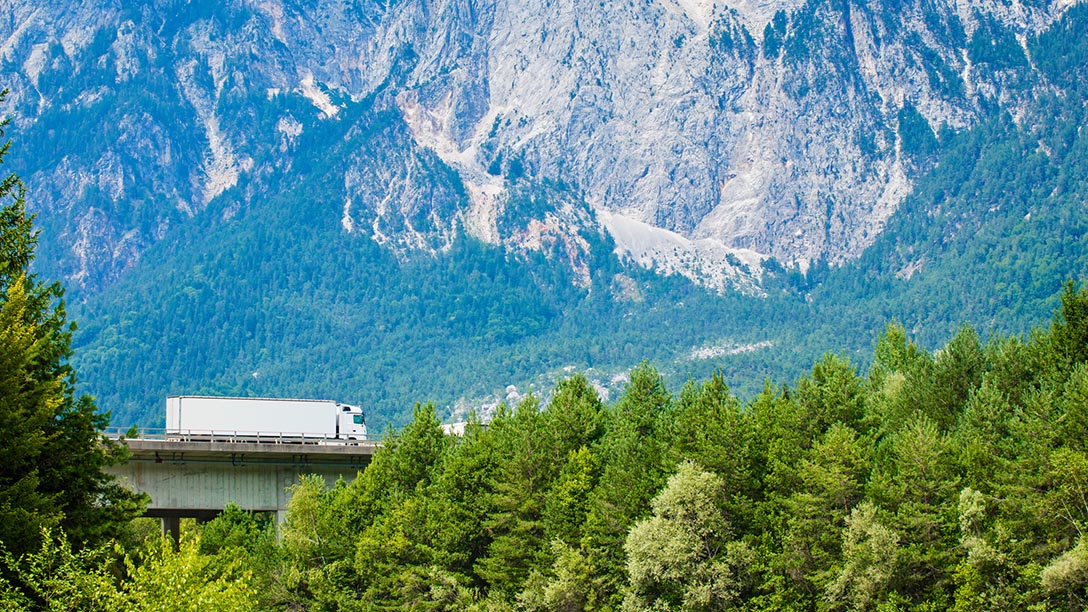 Meet Charlotte Argue: EV champion and Geotab woman in tech
---
Charlotte Argue is helping lead Geotab's charge into the EV space.
Geotab is proud to once again be included on the list of Best Workplaces™ for Women. Our place on this list is especially meaningful because supporting women in tech is a big part of our culture here at Geotab. Charlotte Argue, Senior Manager, Fleet Electrification at Geotab, is playing a key role in driving the green fleet revolution within Geotab.
Charlotte's focus is on enabling fleets to transition to electric. She is a champion for Geotab's technology solutions in the EV industry, speaking at conferences and keeping a pulse on industry trends. One of her recent contributions to the ongoing development of the EV solution at Geotab is the EV Battery Degradation Tool, which compared the electric vehicle battery life of different makes and models based on aggregated data from 6,300 vehicles. (For more information, check out our white paper.)
We recently sat down with Charlotte to hear her thoughts on women in tech and specifically her experience as a woman at Geotab.
Geotab: Tell us about your role at Geotab.
Charlotte: As a subject matter expert for fleet electrification, my role at Geotab is in electric vehicle thought leadership. I sit on a number of committees and working groups that are focused on EV policy and uptake. A large portion of my work involves sharing insights from our data, to build a compelling story for EV adoption in fleets. I also act as an internal sounding board for our team as we build out our EV support capabilities.
Geotab: Can you give us some insight into your journey into telematics?
Charlotte: I started out in the not-for-profit space, managing green-fleet and electric-vehicle programs at Fraser Basin Council (FBC) in Vancouver. There, I collaborated with government, academia and private sector stakeholders to advance e-mobility. Working alongside fleet operators I began to delve into the myriad benefits EVs could offer both commercial and public fleets. There were indications early on, that EVs would have a significant impact on lowering transport emissions and reducing costs when successfully integrated into their fleets. But, this type of change requires accurate data insights to ensure success, which is where telematics come into play.
Telematics, or "the connected car" is essential to gather the data needed to successfully transition fleets to EVs. Without real-world data from telematics, fleet managers are essentially left to make assumptions, limiting their ability to properly assess the benefits of electrifying their fleets. Over the years, I've become increasingly interested in the relationship between connected, electric and shared vehicle trends. Along with the emergence of autonomous vehicles, these types of technologies will disrupt these industries and ultimately change mobility as we know it today.
Geotab: What inspired you to join Geotab?
Charlotte: I was eager to immerse myself into the connected-vehicle industry to leverage my expertise in EVs and focus on where the two technologies overlap. Geotab is a great fit for me, specifically as I had previously worked alongside their EV division (formerly FleetCarma) and had been very impressed with the team and the work they were doing. As a global leader in telematics and EVs, Geotab is arming fleets with the tools they need to electrify their fleets in a cost-effective, knowledgeable and scalable way.
Geotab: As a woman in technology, what were the biggest challenges and opportunities you managed to scale?
Charlotte: Fleet management is a sector that is both male-dominated, and traditionally slow to change. As a female, particularly at the beginning of my career, the challenge was to find my voice, and know that what I have to contribute does matter, and can offer a new perspective.
While I encountered a few situations where my expertise and input was questioned due to my gender, overall I have worked with outstanding men and women who have been great supporters and collaborators. Because the transportation sector is now undergoing substantial change with technology advancement, there is a sense of us all working together to pave the path.
Geotab: What do you think the key to women thriving in the technology industry is? What needs to change? What do companies need to do?
Charlotte: Diversity adds strength to any organization. As a company – and as individuals – it's important to ensure we're taking the right steps to ensure women are represented across all areas of the business. It's vital to not only identify but also cultivate women for senior positions and include them in internal and external speaking engagements. As a female, I do my best to support my female colleagues and empower them in any way I can, to be successful in their own roles.
Geotab: What advice would you give to women in the tech industry?
Charlotte: Don't let the feeling of perfection get in your way. In my experience, women often hold themselves to a higher than average standard, and as a result are more hesitant to make their voices heard. I would tell other women in tech to surround themselves with supporters. Don't be afraid to take your space and use your position to elevate and empower other women, and vice-versa.
Geotab: What is your biggest career secret?
Charlotte: Collaboration! The biggest successes are never done alone. I find collaborating with people, both within the same company and with external partners is the most enjoyable and has the greatest impact.
Geotab: Can you leave us with one final piece of wisdom?
Charlotte: Being passionate about your area of interest can be contagious when shared with others. In general, encourage questions, leave egos behind and build each other up!
If Geotab seems like a good fit for you, take a look at our current job openings at https://careers.geotab.com/
---
If you liked this post, let us know!
---
Disclaimer
Geotab's blog posts are intended to provide information and encourage discussion on topics of interest to the telematics community at large. Geotab is not providing technical, professional or legal advice through these blog posts. While every effort has been made to ensure the information in this blog post is timely and accurate, errors and omissions may occur, and the information presented here may become out-of-date with the passage of time.
Get industry tips and insights
Sign up for monthly news and tips from our award-winning fleet management blog. You can unsubscribe at any time.
Republish this article for free
Other posts you might like