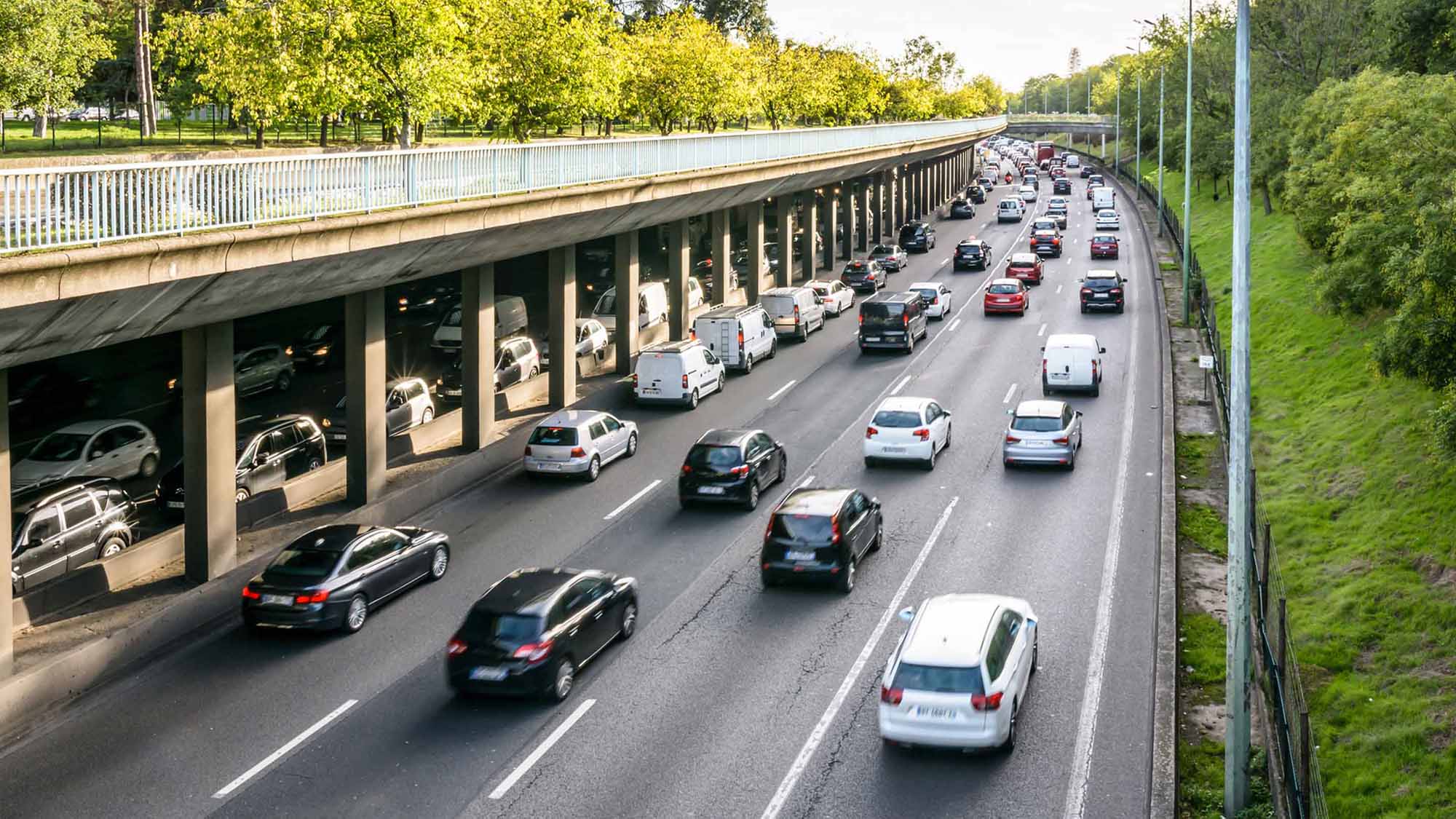 Global Fleet Conference 2020: Restarting with an electric focus
---
The time is right to go electric.
Continuing its strong relationship with the Global Fleet Conference, Geotab recently hosted a webinar focused on the importance of electric vehicles (EVs) and how EVs will impact our future.
Geotab experts, Ivan Lequerica, VP, South & West Europe, Harald Horn, Senior Solutions Specialist, and Fabian Seithel, Business Development Manager led the webinar, which gathered attendees from across the globe.

Ivan stressed the importance of EVs, saying "the risk of air pollution on our society is clear, we must think about switching from internal combustion to EVs - Geotab can help to support the transition with high-quality data."
Top takeaways from the Global Fleet Virtual Conference
Let's walk through some of the key takeaways from the Global Fleet Virtual Conference.
COVID-19 has directly contributed to a global reduction in air pollution
In April, international air quality technology found significant drops in the amount of fine particles, known as PM2.5 (meaning particulate matter less than 2.5 microns across, a small fraction of the width of a hair), in 10 cities around the world. The study showed PM2.5 down 60% in Delhi, compared to the same three-week period in 2019, and drops of 54% in Seoul, 31% in Los Angeles and 25% in New York City.
Air pollution is the result of harmful substances entering the earth's atmosphere. The transition from internal combustion engines to EVs can help greatly reduce the risk of air pollution, making electrification a clear choice for environmentally-conscious fleets.
Harmful emissions have decreased since 1990 for all transport modes – except for shipping. In the shipping sector, nitrogen oxide emissions have increased Emissions of air pollutants have decreased for all transport modes since 1990, except for shipping and aviation.
Even a temporary drop in air pollution, like the one we've seen with COVID-19, can have a positive impact on human health – the changes are visible.
See also: What if the reduction of CO2 emissions didn't end with COVID-19?
Real-time measurement of air quality is possible
Using the Geotab platform, we can realize a low-cost, mobile, near-real-time measurement system that allows us to fulfill these needs and plot these graphs. We can do this by connecting a particle pattern sensor and using a Bluetooth interface connected to the Geotab environment. We can now visualize the air quality when driving vehicles in real-time. While this project is currently only available in Germany, Geotab plans to expand it in the future.
Now is the right time to go electric
Electric vehicles are reliable, future-proof options for fleets. Now is the right time to go electric for many reasons, including:
Model selections are constantly improving and evolving
EV infrastructure (e.g., charging stations) availability is steadily increasing
Lowers your fleet's environmental impact
Cost savings over the lifetime of the vehicle
Government incentives
The time is right for fleets to electrify, but it's important to ensure the viability of an electric fleet from an operational, financial, and environmental perspective. Geotab can help support this transition with high-quality data Geotab's EV Suitability Assessment (EVSA) provides fleets with data-driven EV recommendations to make their transition to electric as seamless as possible.
Benefits of the Geotab EV Suitability Assessment:
Draw on real-world EV performance data to discover the best EV replacements for your fleet vehicles
Complete a lifetime cost savings analysis to learn which EVs make the most financial sense
Find out how much your fleet can reduce CO2 emissions and fuel consumption through electrification
Ensure chosen EVs have the required range capabilities even in extreme weather conditions
Adjust your electrification scenario based on your fleet's unique requirements with the convenient do-it-yourself tool
Fleet electrification is increasing and here to stay
Electric vehicles are a reality and a fleet trend to watch for in 2020 and beyond! If you missed out on the webinar, you can watch the full video here.
Stay up-to-date on what's happening in the world of fleet and subscribe to the Geotab Blog to receive our monthly newsletter and special announcements.
---
If you liked this post, let us know!
---
Disclaimer
Geotab's blog posts are intended to provide information and encourage discussion on topics of interest to the telematics community at large. Geotab is not providing technical, professional or legal advice through these blog posts. While every effort has been made to ensure the information in this blog post is timely and accurate, errors and omissions may occur, and the information presented here may become out-of-date with the passage of time.
Get industry tips and insights
Sign up for monthly news and tips from our award-winning fleet management blog. You can unsubscribe at any time.
Republish this article for free
Other posts you might like