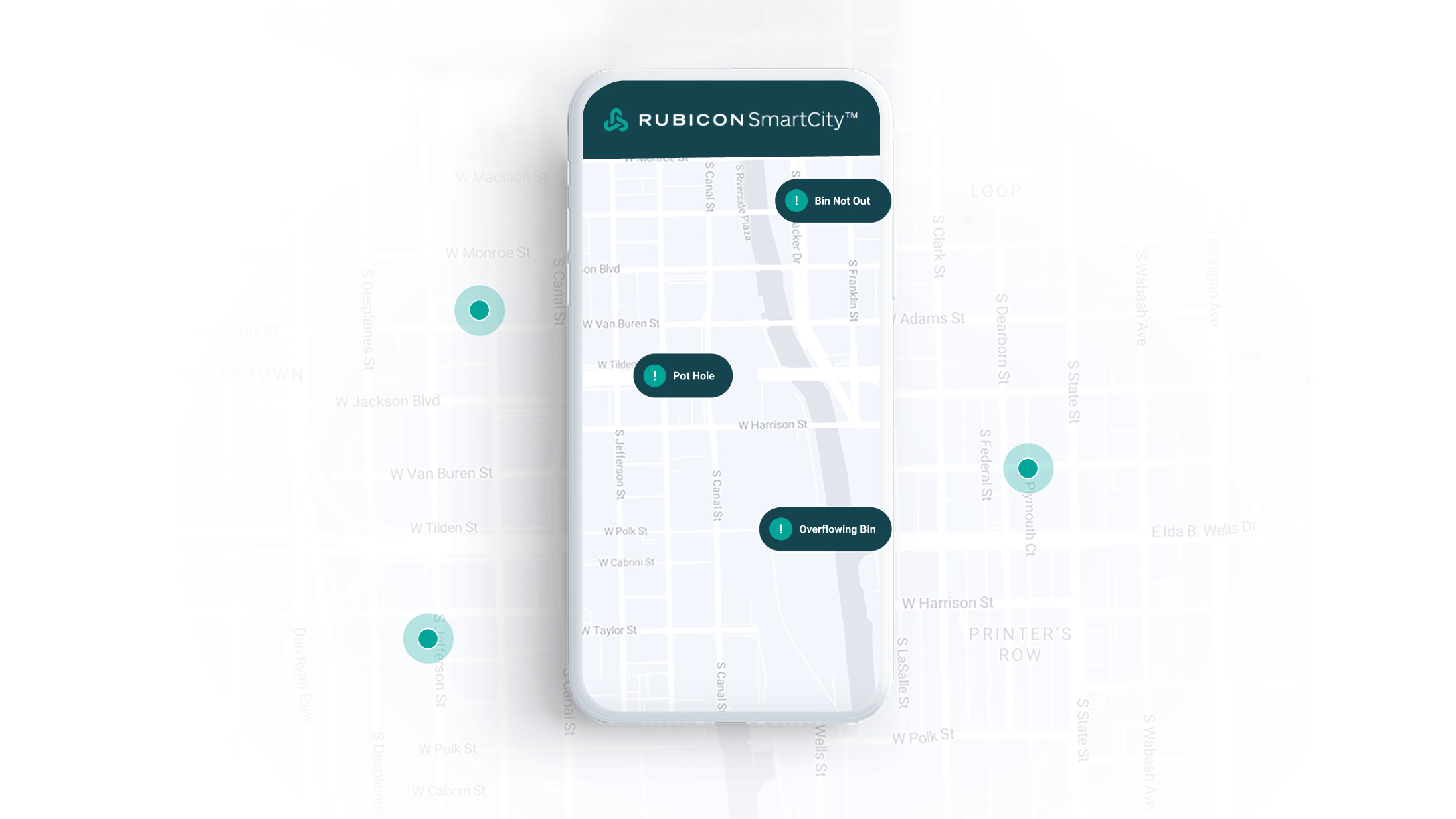 5 Green fleet technology solutions from the Geotab Marketplace
---
Learn how our Geotab Marketplace solutions can help boost your sustainability efforts and offer a greener future for your operations.
As Earth Day approaches, we want to highlight multiple solutions on the Geotab Marketplace that can help businesses boost their fleet sustainability efforts. Geotab has always been committed to green initiatives and we love partnering with third-party vendors who feel equally as responsible when it comes to the future of our planet. We've also created our own solutions over the years that help our customers boost their fleet sustainability.
Why is corporate sustainability important?
Sustainability has become a very important aspect of owning and running a business. According to Gartner, 85% of investors considered environmental, social and governance (ESG) factors when making investments in 2020. Sustainability plays a key role in investors' and senior executives' decisions, so why should it be any different when making purchasing decisions within your own company?
At Geotab, we are committed to helping our customers operate more efficiently and sustainably. Our 2021 Sustainability Report highlights how we intend to become carbon neutral by 2040, which aligns with the goals of the UN Paris Agreement on climate change. We want to support our customers as they make more decisions with sustainability in mind.
Green fleet technology solutions on the Geotab Marketplace
Here are some Geotab Marketplace Partners that help our customers improve their sustainability efforts daily, as well as some Geotab-developed solutions to support eco-conscious action.
Sawatch: ezEV Analytics
Sawatch's ezEV Analytics tool helps identify when a fleet vehicle could be replaced with an electric vehicle. Using an EV suitability tool is a great way to figure out how to incorporate EVs into your fleet without minimizing productivity or making the wrong investment.
Each vehicle in your fleet receives an Overall EV Suitability Score. It takes energy use, economics and parking consistency (to determine charging infrastructure) into consideration. The score is based on more than 170 attributes and is calculated from 10,000s of data points per vehicle. The end result provides the financial savings, reduced fuel use and reduced greenhouse gas (GHG) emissions if you were to replace your existing vehicle with a recommended EV.
Learn more about how you can move towards an electric fleet with Sawatch.
Rubicon: RUBICONSmartCity™
Rubicon's RUBICONSmartCity helps cities save money by providing route management for solid waste, real-time service verifications, work order dispatch and management, and electronic issue reporting from the field.
Recently, the City of Spokane placed Geotab GO devices in their waste management trucks after realizing that they were printing around 9,000 pieces of paper weekly in route sheets and work orders, which adds up to 56 trees annually. RUBICONSmartCity was installed on drivers' iPad or iPhone and the city's operations team was able to effectively manage the city's waste collection and disposal services through a digitized operation. This helped them save approximately $25,000 a year and become a completely paperless operation.
Find out how Rubicon and Geotab can help transform your government operations.
Vnomics: True Fuel
Vnomics' True Fuel® solution helps fleets cut down on their fuel usage caused by inefficient driving habits. True Fuel encourages fuel conservation in conjunction with telematics by providing real-time, in-cab coaching. Its automated reporting and actionable analytics also provide you with the ability to make continuous improvements to your fuel usage and help you make better informed decisions when it comes to fuel. In their white paper with Geotab, "Combating rising fuel prices with fuel performance incentives", Vnomics outlines how an effective driver incentive program can help drive down fuel usage, ultimately resulting in lower carbon emissions produced by your fleet.
Discover how Vnomics can help your drivers play a bigger role in reducing carbon emissions.
Geotab Green Fleet Dashboard
Developed by Geotab, the Green Fleet Dashboard provides fleet managers with metrics on fuel use, emissions, Electric Vehicle (EV) usage and driver behavior. This gives you insight into your fleet's cost and environmental performance over time and also identifies opportunities for improvement when it comes to operating a more sustainability-focused fleet. Managers can use the data insights to monitor the success of eco-conscious initiatives, such as anti-idling policies and electrification. Due to this tool being developed in-house at Geotab, you are then able to compare your progress with similar fleets in the Geotab ecosystem as a way to benchmark green initiatives and ensure that you are stacking up against industry standards.
Visit the Geotab Marketplace page for the Green Fleet Dashboard to learn more about how to run a sustainable fleet.
CO2 Emissions Report
Geotab's CO2 Emissions Report is able to calculate your estimated CO2 emissions as a result of fleet activity. This report is perfect for fleet managers who want to track their progress and performance when it comes to reducing their carbon footprint. It is a free Marketplace solution and is easily integrated into the MyGeotab platform so that fleet managers can view metrics right from the report section of their dashboard. Alternatively, they can have the report emailed to them on a recurring basis for easy comparison.
Reduce your carbon footprint with the CO2 Emissions Report from Geotab.
Conclusion
Now more than ever it is important to take actionable steps towards becoming a more sustainable business. Through telematics and data collection, it is incredibly easy to take your business in the right direction when it comes to increasing sustainability within your fleet.
Visit the Geotab Marketplace today to learn more about our solutions and how they can provide invaluable insight that drives a greener future.
---
If you liked this post, let us know!
---
Disclaimer
Geotab's blog posts are intended to provide information and encourage discussion on topics of interest to the telematics community at large. Geotab is not providing technical, professional or legal advice through these blog posts. While every effort has been made to ensure the information in this blog post is timely and accurate, errors and omissions may occur, and the information presented here may become out-of-date with the passage of time.
Get industry tips and insights
Sign up for monthly news and tips from our award-winning fleet management blog. You can unsubscribe at any time.
Republish this article for free
Other posts you might like