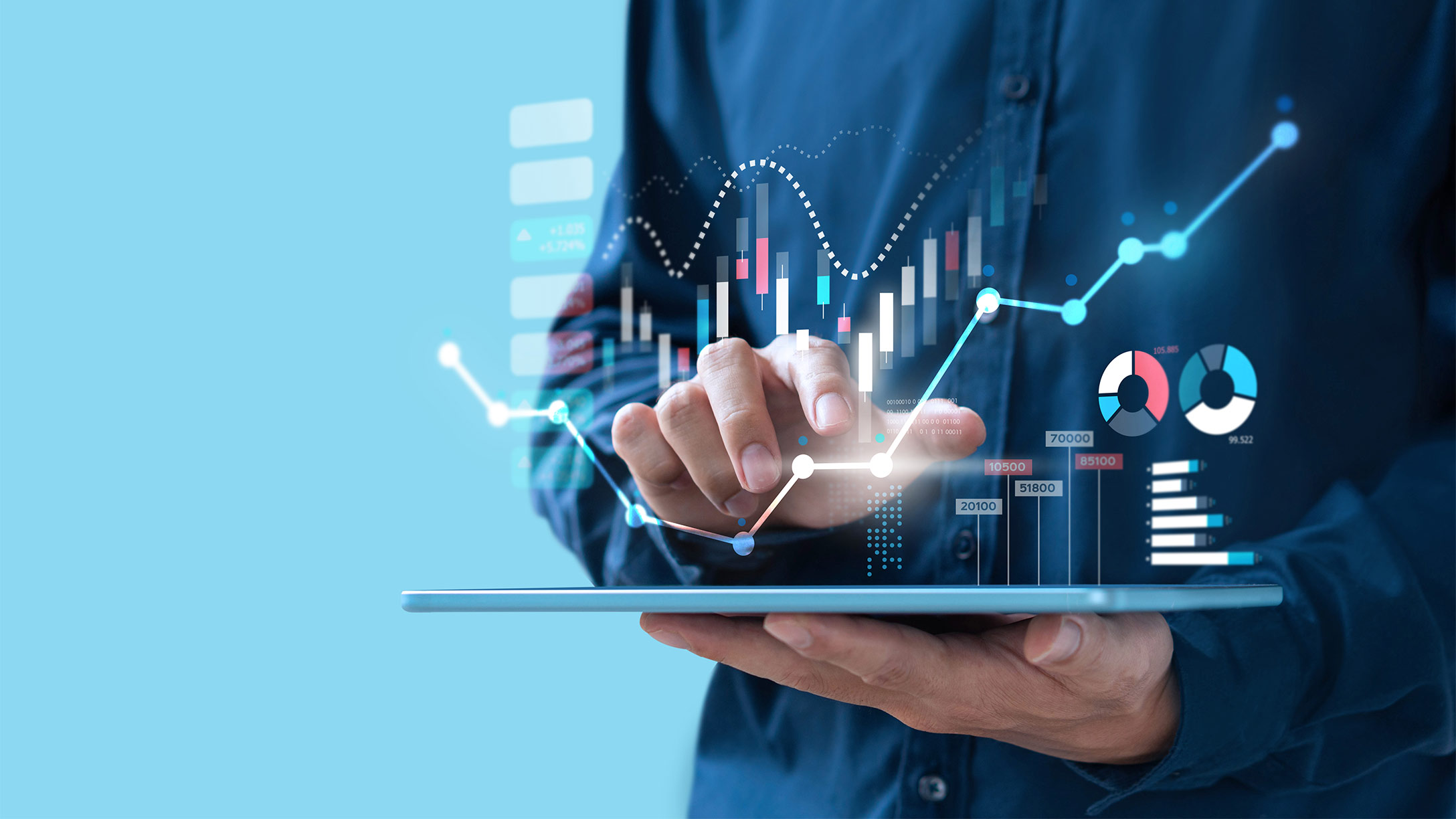 How to use telematics to reduce fleet costs and increase savings
---
Learn how you can monitor, manage and reduce fleet costs using telematics.
For any business to run successfully, profitability is an important factor. Fleet managers understand that best as they are constantly fighting to reduce fleet costs and improve fleet efficiency. And if we are to go by the predictions depicted in Global Fleet Management, it is said that operating a fleet is only going to get more expensive in the next 12 months and the years to come.
Increasing vehicle acquisition costs, skyrocketing fuel prices plus rising maintenance costs, and insurance - contribute towards surging fleet costs which show no signs of slowing down. Forecasters also anticipate a demand-supply imbalance and global inflation all of which will contribute towards raising fleet costs.
Fleet costs defined
What are fleet costs? It is a combination of the total cost of ownership plus the cost of operations for the fleet. There are a number of factors that need to be included while calculating fleet costs. They are:
Asset acquisition
Licensing
Maintenance costs
Labor and other operational costs
Disposing of assets
How are fleet costs calculated?
Let us start with how to calculate the total cost of ownership (TCO) as that is one of the highest contributors to fleet costs.
TCO includes the following:
Starting cost of the vehicle
The price of the vehicle when it is sold
The costs on the vehicle between buying and selling it.
How to calculate TCO?
Once you apply the above formula to calculate TCO, the next step is to calculate the operational costs for the fleet. This is typically divided into two — fixed and variable costs.
Fixed costs such as licenses, labor charges and lease payments are long-term and generally are the same throughout the year.
On the other hand, variable costs would include unexpected expenditure such as:
Vehicle maintenance
Collisions
Idling and speeding
Aggressive driving behaviors leading to unplanned maintenance costs
Tolls
Fluctuating gas prices
Rapid acceleration and heavy braking leading to reduced fuel economy
Geotab previously worked on developing a fleet-specific Cost-per-Mile (CpM) model which also included sub-models for fixed vehicle-related costs, variable vehicle-related costs, and driver salary-related costs.
The variable models depended on two factors:
Vehicle class which is essentially the size of the fleet and type of vehicles and
Vehicle mileage
How to manage fleet costs?
Coming to the rescue is telematics which plays an important role in helping fleets reduce cost and improve efficiency. When Juan Cardona, VP Sales, Latin America at Geotab spoke at the Fleet LatAm Conference 2021, he mentions that "The return on telematics is quite immediate, maybe about a month. Fleet managers could see 15 to 20% savings on their costs. With this, they can invest in other things for their employees."
Snapshots of a Fleet's Existing vs. Potential Savings
Existing fleet trends can give you a strong indication of future expenses and can help assist with budgeting. You can also monitor activity outside expectation, as well as target problem areas to reduce your fleet expenses and improve efficiency. In this blog, we discuss how Geotab's telematics solution can help a business reduce fleet costs and develop a financial plan to achieve its future goals and objectives.
1. Use your fleet's telematics data to analyse and validate business expenses
How is telematics changing fleet management systems? Whether you have a trucking, delivery or commercial fleet, operating it is going to cost money. But like most businesses, you likely budget and forecast those expenses as a part of your standard operations.
By using fleet management software, you can now have connected vehicle data which in turn can help you calculate actual operating expenses which can then be compared to your budget. Comparing the numbers will help fleet managers determine areas where they can effectively cut costs, increase productivity, identify outlier expenses and eradicate them and achieve overall fleet savings.
2. Evaluate your risk to reduce insurance costs
Telematics solution provides great insights into driver behavior and attitude. These insights help fleet managers observe driver performance and also keep an eye out for collision data. When a vehicle collision occurs, it is important to know why and how, but also be able to gather essential information for insurance and potential litigation purposes.
As part of vehicle fleet management, reducing the premium on your fleet insurance is a top priority. One way to qualify for a premium reduction is for businesses to install a telematics device in their fleet.
Applying telematics-based fleet management systems helps keep a check on aggressive driver behavior, which eventually reduces the risk of collisions, along with the settlement and fines you pay in the event your driver is at fault.
As you see a decrease in collision rates through safer driving, you can prove this to your insurance provider, and negotiate the premium expenses.
In the event of a collision, Geotab's telematics solution uses data to send a notification at the time of collision to your response personnel as well as build a collision reconstruction report. This report essentially uses the accelerometer and GPS fleet tracking data to understand the events that occurred before, during and after a collision. This can be used by insurers to assign responsibility or potentially help prove your well-trained drivers were not at fault.
To understand the Collision Reconstruction Report, read our whitepaper: Collision reconstruction with telematics.
3. Plan maintenance schedules to reduce fleet costs
For a fleet, maintenance can include anything from a simple oil change or air filter replacement to a complete (Department of Transportation) DOT safety inspection. Very often there are vehicles that are serviced as per the three-month preventative maintenance scheduling, and then there are vehicles that are in the shop every third week. As a fleet manager, managing the predictability of vehicle maintenance helps to avoid unnecessary failures and unpredicted expenses.
By leveraging the detail of telematics data, you can identify actual maintenance needs and timing by picking up the actual odometer and/or engine hours off the engine, which is the most reliable source. A telematics solution with a maintenance reminder platform can be extremely helpful in such cases. With telematics, you can be more accurate with scheduling maintenance and target service to the most necessary vehicles thereby reducing downtime and saving money. Additionally, implementing the use of engine diagnostic reporting can help you identify maintenance patterns within certain vehicles, as well as detect and respond to problems early before they lead to costly downtime or potential safety issues.
A fleet tracking device can also detect harsh use of the vehicle, which impacts its condition over time. Harsh braking can wear down brake pads, for example, reducing their life. By interceding with driver behavior, you can reduce bad habits that impact the life of certain parts and vehicle systems by replacing parts and providing service less frequently.
Increase your fleet efficiency by scheduling maintenance reminders. Here's how you can do it:
4. Track your asset acquisition and disposal
As a fleet manager, you determine the lifetime of your vehicle assets. Integrating a fleet management system into your operations helps in two ways:
Shift the focus to distance and time for your fleet. Use distance traveled or engine hours as a measure of productivity for your fleet. Tracking vehicle utilization gives clear insight into the efficient or inefficient use of assets. Monitoring this activity will help to keep your fleet well balanced from a replacement cycling standpoint and also quickly point out areas of opportunity to re-deploy vehicles into other areas of your fleet, and
Decreasing wear and tear by reducing harsh driving improves the condition of these assets. This helps you keep disposal value high, maximizing the actual depreciation and total cost of ownership. How do you increase fleet efficiency? Telematics tracking devices generate data that let you assess the productivity of your fleet and help you accurately determine when to increase or decrease your asset portfolio. Regularly reviewing distance traveled or customer site visits per day could indicate a need to invest in business growth, and/or identify unused assets. Unused vehicles are very expensive to tag, title and insure when perhaps renting a vehicle for surge times or seasonal usage may be a better business decision.
Some great reports to manage your fleet efficiency are the asset utilization, fleet utilization and fleet distance trend reports.
5. How to track my fleet fuel efficiency? Check idling and reduce fuel costs
Fuel consumption is a major expense in fleet management, and time spent idling is costing you money. According to the U.S Department of Energy, an idling vehicle could cost at minimum one gallon of fuel per hour. If you do the math, you can calculate that one hour of idling per week could cost your company up to $65 per truck per year, assuming an average price of $2.50 per gallon. Fuel consumption is also impacted by load, accessories (such as refrigeration), and ambient temperature. Every vehicle in your fleet idling for even an hour a week could be costing your business thousands of dollars a year.
Beyond that, excessive idling is an unnecessary increase in engine hours, impacting wear and tear, and maintenance needs, which can increase the number of oil changes and maintenance required without being more productive.
According to the Telematics Wire Market research, fleet owners who effectively use telematics have reduced fuel costs by as much as 14%. Integrating fleet management into your vehicles will help you monitor and report on idling, allowing you to adjust policies for when a driver should turn off the ignition, and coach drivers to save you money. Telematics also helps with driver coaching which eventually translates into fleet savings.
To alert drivers to excessive idling, Geotab's unique platform can be expanded to include buzzers or the spoken notices of the GO TALK, and remind drivers they're burning precious fuel. The unique open platform offered via Geotab Marketplace also lets you integrate fuel card data directly into the platform, helping you manage fuel expenses.
Adopting the EV route
After attending the COP26 Climate Summit, Australian Prime Minister Scott Morrison announced that the government will be spending an estimated $250m – including $178m of new funding as part of a future fuels fund. The fund will primarily be used to build charging stations for heavy commercial vehicles, passenger cars and households. Another important aspect he focussed on is to encourage governments and corporates to transition to EVs for business fleets.
Several other countries are implementing similar initiatives and introducing EV programs. Transitioning to electric vehicles comes with its own set of advantages. Other than the obvious environmental impact, choosing EVs also helps reduce operational costs and helps you save money in the long run. Your business will save significant money on fuel and vehicle maintenance. Moreover, there are several government initiatives for businesses that are ready to transition to electric.
Learn about Geotab's participation in the Sustainable Innovation Forum (SIF) during COP26.
How would telematics help a fleet owner?
Geotab's telematics data is a one-stop-shop solution that can help fleet managers explore additional revenues to reduce fleet expenses, improve the fleet's productivity, reduce the cost of ignoring or COI and better manage their overall fleet management costs.
Utilizing Geotab's tracking devices help fleet owners make smart decisions. Here's how:
1. The world-class GPS tracking device helps track complete trips, calculate accurate mileage and engine hours
2. The engine monitoring tracks vehicle health which means you can track your maintenance schedules
3. Our accident detection solution helps identify harsh braking, respond to incidents, and detect rapid acceleration.
Geotab's open platform solution for fleet management offers a variety of options including asset and trailer tracking, fleet management, fuel management, maintenance & diagnostics, driver management and training, and so much more.
Visit the Geotab Community to ask questions, or post your own success tips or stories to help others.
Originally published on May 7, 2020.
---
If you liked this post, let us know!
---
Disclaimer
Geotab's blog posts are intended to provide information and encourage discussion on topics of interest to the telematics community at large. Geotab is not providing technical, professional or legal advice through these blog posts. While every effort has been made to ensure the information in this blog post is timely and accurate, errors and omissions may occur, and the information presented here may become out-of-date with the passage of time.
Get industry tips and insights
Sign up for monthly news and tips from our award-winning fleet management blog. You can unsubscribe at any time.
Republish this article for free
Other posts you might like