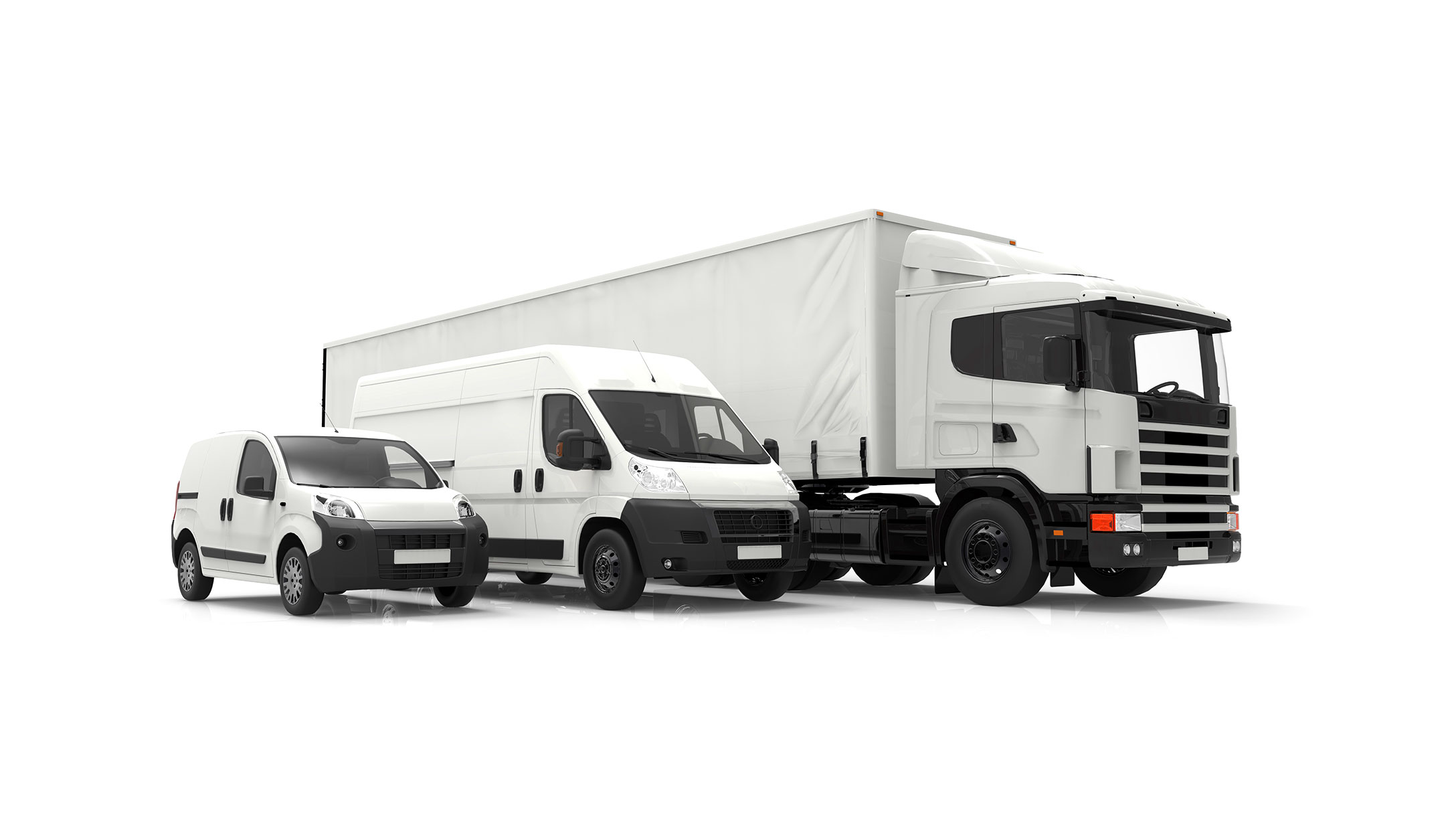 What is fleet management and the role of a fleet manager?
Published on November 13, 2017 in Most Popular by Leanne Anderson
---
The role of a fleet manager has evolved. IoT and data analytics are now essential to the job.
FLEET MANAGEMENT involves a series of diverse tasks for businesses who rely on transportation, aimed at controlling costs, productivity, efficiency and risks in vehicle acquisition, fuel management, compliance and more. It covers the scope of many industries from freight, to delivery, sales and service, oil & gas, and emergency services. In this post, we answer: "What is fleet management?" and look at how the role has evolved.
Any business that owns or leases vehicles is engaged in some form of fleet management to provide solutions for keeping operations running efficiently, remaining competitive in the marketplace and meeting their budget goals.
With constant pressure to reduce the total cost of ownership, enforce driver safety policies, minimize risks and increase productivity, fleet managers are looking to telematics technology and software that can help them confront the numerous business challenges they face.
In the US, fleet management is supported by various organizations such as NAFA Fleet Management Association (NAFA), the Automotive Fleet & Leasing Association (AFLA) and the American Automotive Leasing Association (AALA), which offer ongoing research and education, annual conferences, and partnership solutions.
See also: Strategies for fleet management success from Susan Miller
Responsibilities of a fleet manager
Fleet managers are tasked with a wide range of responsibilities, including:
Vehicle Acquisition— Negotiating pricing and concessions with manufacturers, as well as engineering technical solutions (particularly with trucks and equipment) become an important part of reducing costs. Consideration of the job the vehicle has to do, the load it must carry, and the geography assets operate in are necessary in forecasting and planning fleet purchases.
Design and Manage Fuel Programs — Fuel is consistently one of the three greatest expenses in a fleet budget. Whether managing a preferred fuel network, fleet card program and/or on-site fueling, negotiated fuel programs with suppliers can directly impact a fleet's cost per mile. Various tools, including telematics, fuel reporting and gamification are used to influence drivers to purchase fuel according to their policy.
Design and Manage Maintenance Programs — Setting traditional preventive maintenance policies based on vehicle type, vocation and geography minimizes wear and tear, saves repair costs and aides in optimizing resale value. Maintenance programs need to consider tire programs and policies, a glass program that handles windshield repairs and replacements, managing warranty recalls and goodwill, and roadside assistance for vehicles not covered by a manufacturer warranty program.
Support Corporate Safety Programs — Most fleet managers are passionate about safety. When an accident occurs potential negligent entrustment and brand damage come with staggering costs to organizations. Working with the executive team or a health and safety office, the fleet manager has a significant opportunity to limit a company's liability, improve safety within the communities they operate, and positively impact the lives and well-being of their drivers. A program that proactively improves driving behaviours and reduces accidents will also result in reducing fuel and maintenance costs.
Track Fleet Metrics — To monitor fleet activities, fleet managers typically prepare and review daily, weekly, and monthly reports measuring performance in the areas such as idling, fuel consumption, driver safety See some examples of common fleet management reports here.
Understanding and Managing Compliance — Keeping up-to-date with legislation changes and new regulations allow fleet companies to stay in compliance and avoid heavy fines. Vehicles that weigh heavier when loaded or towing, vehicles carrying hazardous materials, and vehicles carrying food, are all subject to specific compliance regulations. Many heavier commercial vehicles are required to perform driver vehicle inspections and report on them, and may also be required to keep an electronic driver log of their driving activities.
Vehicle Remarketing — Managing a vehicle's condition, sales channel, and the timing of the sale (when fixed and variable costs are at their lowest) is important in achieving optimal remarketing value. Keeping the vehicle in a clean, well-maintained condition, along with all accessories it was delivered with (extra key fobs, mats, headrests, etc.) all help to realize a better sale price.
Recommended: Show Me the Money! Fleet Management ROI vs. COI
Skills and key competencies for fleet management
Fleet managers need extensive operational experience and skills to cope with their tasks including:
Business — Being up-to-date on regulations governing their fleet and its function, including ensuring compliance from their fleet to all current regulations.
Financial — Creating the fleet budget which requires careful analysis and benchmarking within their industry, as well as understanding current economic conditions.
Technology and Data — Involvement in the request for proposal (RFP) process and review of new fleet technology vendors. The varied nature of automotive technology requires knowledge of components, connectivity, expandability, data security and privacy.
Policy — Making recommendations and managing fleet policies to attain budget and compliance goals. Fleet managers will need to influence drivers to comply to policies that have been put in place to achieve fleet goals and objectives.
Telematics — Telematics data can help predict mechanical failure, often avoiding a more expensive repair, minimizing downtime and providing valuable insight into when an asset should be remarketed. Keeping on top of reports, understanding the software, and following up on the insights provided are important in managing assets in today's fleet world.
Security — Evaluating security requirements that can come into play when integrating data into fleet management companies environment, including, partnering with risk management stakeholders who will place security as a high priority.
The evolving role of fleet managers
By generating revenue, lowering costs, and providing savings, fleet management will continue to be a valued and integral role in fleet management companies (FMCs). However, with the evolving technology utilized in fleet management, a different skill set will be required to keep up with the increasing demands involving fleet vehicles, alternative fuels, fleet data and analytics. The new fleet manager role will require the ability to:
Be involved with analytics and make decisions based on the data.
Be an excellent communicator who can communicate cross functionally with all departments in the company from HR to risk management partners.
Make insightful recommendations to minimize exposure or seize opportunities to capitalize on industry developments.
Manage cross functionally with technology, telematics, sustainability, logistics and safety.
Consider how new legislation continues to impact fleet management companies, such as the mandate for use of electronic logging devices (ELDs) for records of duty status. Legislation might begin to include taxes or penalties related to carbon footprint or fuel consumption, which, in turn, could impact the types of vehicles being purchased to comply with new standards for fuel consumption.
For more info on electronic logging, read our Quick Guide to FMCSA's ELD Mandate.
Fleet managers play a significant role in managing compliance for both vehicles and drivers, which will eventually impact the next evolution of types of vehicles being purchased and used, and skillset of drivers that will be put on the road. The role will continue to be integral in FMCs because it combines data and analytics, providing value to any company in this increasingly technology-driven world.
Top 3 challenges facing fleet managers
Cost Reduction — The call to reduce costs is in the forefront of most FMCs operating plans, posing considerable challenge to fleet managers who already run highly efficient fleet operations. The ability to analyze and make suggestions while taking into account fluctuating vehicle costs, a volatile fuel market and unexpected expenses that arise, will be increasingly important in helping FMCs reduce costs.
Fuel Consumption — Among the most burdensome tasks for fleet managers is managing fuel costs and identifying ways to decrease this expense. Fuel prices are difficult to forecast and, as a result, make planning a budget challenging. Additionally, auditing fuel reports and making operational changes can place even higher demands on a fleet manager's already limited time and resources.
Driver Safety/Productivity — Managers need to implement safety education programs, understand current regulations and utilize predictive analytics in order to reduce preventable accidents and the associated repair costs, downtime and liability. Enabling driver productivity through technology can also lead to challenges with driver safety, making driver education on proper uses of technology imperative.
Learn More: Fleet Management on a Budget
Telematics vehicle tracking technology
Telematics can be broadly described as any integrated use of telecommunications, with information and communications technology. The technology is able to send, receive and store information relating to remote objects (such as vehicles) via telecommunication devices.
In the automotive industry, telematics describes the in-vehicle communication device, services and applications used in vehicles using Global Positioning System (GPS) receivers. Telematics can be used to help fleets improve driver safety, lower fuel consumption, reduce carbon emissions, reduce costs, increase uptime, improve asset utilization and manage compliance.
Fleet management software
Fleet Management Software (FMS) is computer software that allows a person to manage some or all of the tasks associated with managing a fleet of vehicles. Specific tasks include vehicle, driver and incident management and tracking. The purpose of it is to simplify, streamline and improve the end-to-end management and automation of a fleet. When telematics are used, fleet managers can implement smart solutions to achieve and ensure the following:
Manage route optimization.
Ensure driver safety and compliance.
Receive notifications for preventative maintenance.
Reduce fuel and maintenance costs.
Manage assets.
Help driver compliance with policies and regulations.
Learn More: Simple Ways to Increase Fuel Efficiency with MyGeotab
The evolution of fleet tracking
Fleet tracking has evolved to include data and technology through system integration, Internet of Things (IoT) and fleet connectivity.
Connectivity starts the moment a driver steps on the lot. With e-logs, drivers can access an app for Hours of Service, vehicle inspections, and messaging right from a smartphone or tablet. Once the driver logs in and selects a vehicle, everything about the trip is recorded including date, time, location, and odometer reading. The driver checks in only to update duty status, record vehicle inspection reports, and report any potential defects. Minimal interaction is required so the driver can stay focused on the road.
With Software Development Kits (SDKs) and Application Programming Interfaces (APIs), fleets can link operations with the back office (human resources, finance and administration). They can automate processes, reduce the cost of doing business, and get the most value from their data.
Fleets can streamline customer service through integration of telematics with navigation and transport management systems (TMSs). Carriers can track the progress of deliveries in real-time and report more accurate arrival times to the customer.
Key integrations for fleet management:
Real-time navigation
Route optimization
Hours of Service (HOS) / Driver Vehicle Inspection Reporting (DVIR)
Vehicle diagnostics and maintenance
IFTA tax reporting
Advanced collision prevention
Safety and compliance reporting
In-vehicle verbal feedback
Driver ID system
Benchmarking
With telematics and FMS, fleet managers have access to sophisticated vehicle diagnostic reporting, asset tracking, and insight into driver behaviours. With this available data, fleet managers can gain new insight into their business, allowing for improvements and efficiencies to be made. The integration of telematics and FMS helps in all areas of a fleet manager's job such as managing finances, optimizing logistics, increasing productivity and providing tools that allow for more in depth analysis of available data.
Would you like to know more? Visit our fleet management industries page to see what we offer for your specific industry.
---
If you liked this post, let us know!
---
Disclaimer
Geotab's blog posts are intended to provide information and encourage discussion on topics of interest to the telematics community at large. Geotab is not providing technical, professional or legal advice through these blog posts. While every effort has been made to ensure the information in this blog post is timely and accurate, errors and omissions may occur, and the information presented here may become out-of-date with the passage of time.
Subscribe to the Geotab Blog
Sign up for monthly news and tips from our award-winning fleet management blog. You can unsubscribe at any time.
Other posts you might like