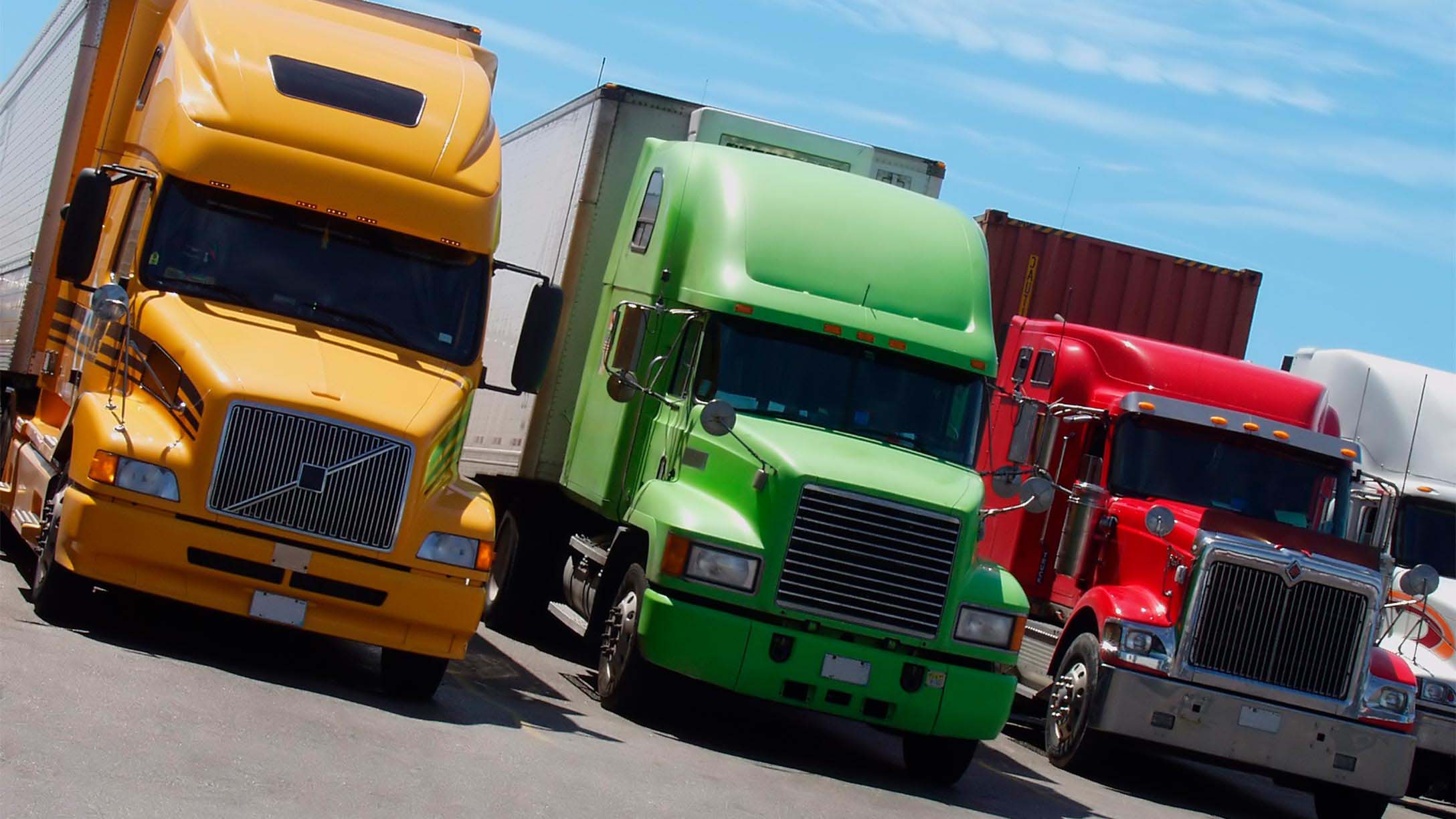 What to expect in a DOT audit
---
Learn what happens during a DOT audit and how you can prepare for one.
DOT has the authority to audit fleets to ensure they are in compliance with safety regulations. In this blog post, we'll talk about the different types of audits and how you can prepare for them.
What is a DOT audit?
The Department of Transportation conducts compliance audits to determine if a fleet is following all safety protocols as outlined by the Federal Motor Carrier Safety Administration.
The DOT was established in 1966 with a mission of ensuring a fast, safe, efficient, accessible and convenient transportation system. DOT has the authority to issue regulations along with conducting research on transportation-related issues. FMCSA is an agency in DOT that regulates and provides safety oversight of commercial motor vehicles. Its mission is to reduce crashes, injuries and fatalities involving large trucks and buses.
The Compliance, Safety, Accountability initiative was established as a way to measure fleet safety. In addition to conducting roadside inspections, FMCSA also can conduct three types of investigations, which can take place at the carrier's place of business or remotely.
These include:
Offsite investigation — During this type of investigation, a safety investigator (SI) will request copies of documents from a carrier and will review them remotely for specific safety performance and compliance problems.
Onsite focused investigation — In this type of investigation, the SI will focus on a specific safety or compliance issue and will do so at the carrier's office.
Onsite comprehensive investigation — During this type of investigation, the SI will review the entire safety operation at the carrier's location and may also interview employees and perform vehicle inspections.
Another type of DOT audit
The DOT through FMCSA also performs safety audits on new entrants. Within the first 12 months of operation, a motor carrier must undergo a Safety Audit as part of the agency's New Entrant Program. The audit can take place at the carrier's office or by submitting relevant documents to the agency. Carriers have to submit documentation that they put in place for effective safety management controls.
What happens during a DOT audit?
Before the auditors arrive, they may request certain paperwork pertaining to compliance issues. This could include things like vehicle and driver registration, insurance documents, and others.
The day of the audit, the auditor will arrive at the fleet's location and can request a variety of documents relating to the driver and vehicle including:
Advanced User List
Violations Report
Unassigned Logs Report
Personal Conveyance Report
Edit Report
Malfunction Report
FMCSA publishes a resources guide that covers safety audits and contains complete information on the audit as well as sample documents.
The auditor will likely be looking at records that cover a certain time period — a month or 30 days. After examining all the documents, the auditor may decide to take a closer look at certain drivers most likely those that have had Hours of Service violations or been in accidents. The auditor will request a print out of the driver's logs for the period of time being studied.
The auditors can take the requested material to their office for further review and during the next several weeks may contact the fleet for additional reports and documentation. The fleet could be asked to produce the driver's Hours of Service log and provide copies of the in-cab documents that are required as part of ELD regulations.
See also: Your guide to Hours of Service regulations (U.S.)
Unlike roadside inspections where inspectors look for any infractions, during an audit the auditors are looking for patterns of abuse and violations such as an excessive number of traffic violations for speeding.
When the auditors have completed their work, they will provide the fleet with a compliance review report that addresses any areas of concern they discovered and offer recommendations for improving performance and compliance. Remember the purpose of FMCSA is to ensure trucks are operated in a safe manner, so auditors will be looking for ongoing issues that impact safety on the road.
Preparing for your audit
When you receive notification of an audit, the first thing a fleet should do is start to gather the necessary documentation including a current coy of the Federal Motor Carrier Safety regulations and if hauling hazardous waste, a copy of the Hazardous Materials Regulations. Also make sure to locate a current MCS-90 with the required limit of insurance coverage. Other things to compile include accident register, documentation of hiring and disciplinary action, drivers' medical certificates, etc. The DOT has a list of required documents and that is a good guide for the types of material to gather prior to the audit.
There is no need to stress out when you receive notification of an audit or during the audit itself, especially if your paperwork and records are in good order. Be prepared to explain violation trends and begin developing policies and procedures that address those issues. Then, share those policies with the auditors and your drivers and make sure going forward you enforce the policies with your drivers.
As always, if you have any questions about a specific regulation, please contact your local FMCSA official.
Learn about Geotab's solution for electronic logging at geotab.com/eld/
More from this author:
ELD Training Guide: Resources for New to Advanced Users
ELD Rollout Checklist: Tips for a Successful Implementation
How to Get More From Your Electronic Logs
While Geotab recognizes our place as a self-registered ELD manufacturer and provider and we will answer questions regarding those Hours of Service (HOS) ruleset options we provide, neither Geotab nor any of its employees, officers or agents can offer legal advice to any resellers or customers concerning which HOS ruleset(s) or exemption(s) may apply to any particular situation. Please contact your local DOT department or refer to the FMCSA website at https://www.fmcsa.dot.gov/ for questions Geotab is unable to answer.
---
If you liked this post, let us know!
---
Disclaimer
Geotab's blog posts are intended to provide information and encourage discussion on topics of interest to the telematics community at large. Geotab is not providing technical, professional or legal advice through these blog posts. While every effort has been made to ensure the information in this blog post is timely and accurate, errors and omissions may occur, and the information presented here may become out-of-date with the passage of time.
Get industry tips and insights
Sign up for monthly news and tips from our award-winning fleet management blog. You can unsubscribe at any time.
Republish this article for free
Other posts you might like