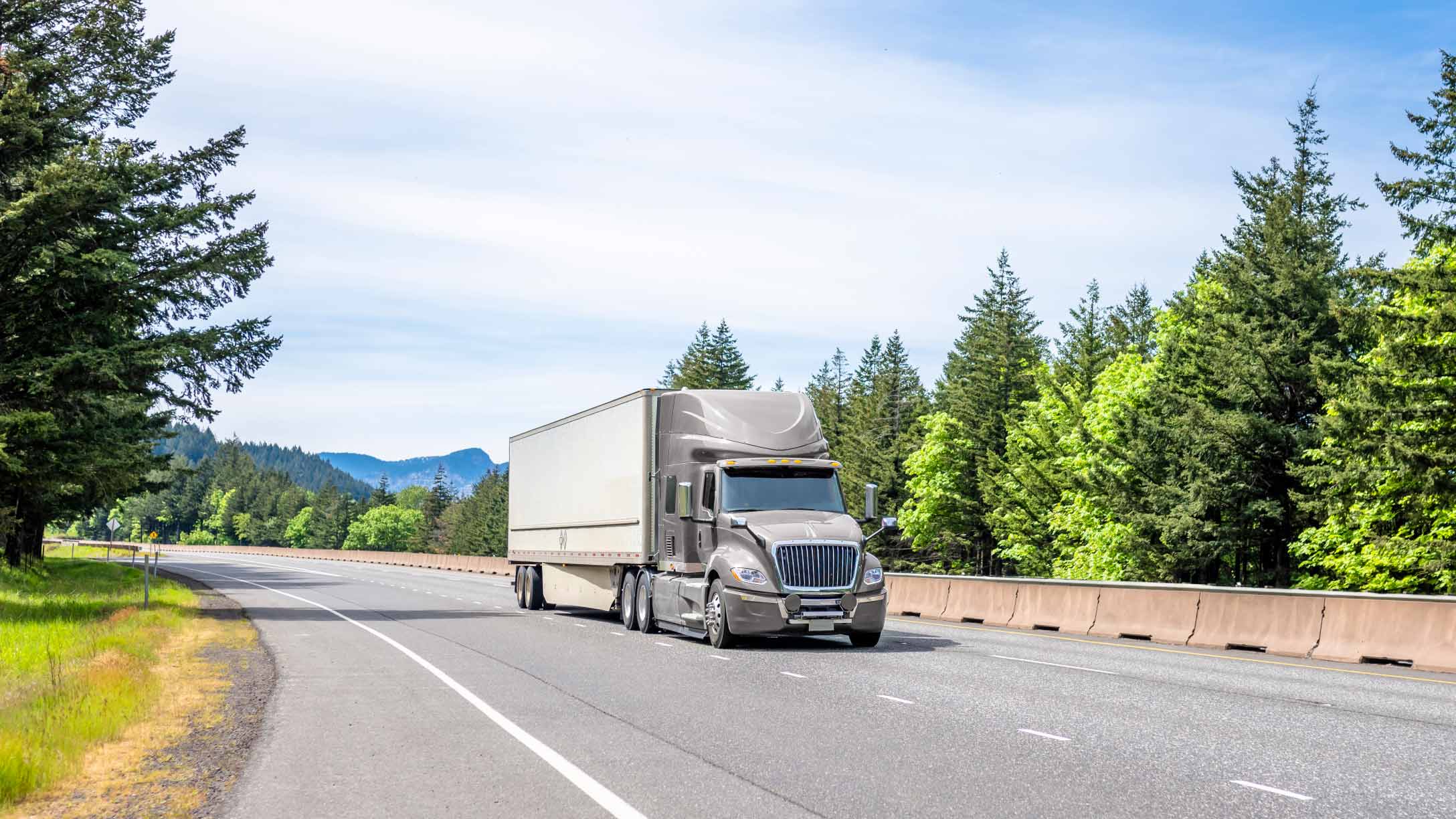 How will CARB's Clean Truck Check program affect your fleet?
---
CARB's Clean Truck Check program will affect all fleets that cross into California — here's how we're making compliance easier so you can keep your trucks on the road
CARB's Clean Truck Check program will affect all fleets that cross into California — here's how we're making compliance easier so you can keep your trucks on the road The California Air Resource Board (CARB) is on a mission to improve air quality in California. The standards outlined in their Clean Truck Check program will affect every vehicle operating in California and may even serve as best practices for other states to adopt.
Trucking remains highly competitive and the ability to leverage data is critical to drive fficiencies. The trucking industry's economic reality is one in which every point of efficiency counts. These new standards impact how telematics service providers enable fleets to manage for efficiency, maintenance, and safety.
We'll discuss the Clean Truck Check program — formally known as the Heavy-Duty Inspection and Maintenance (HD I/M) program — and how Geotab can help you and your fleet navigate these regulations to stay compliant.
In its notice of decision on waivers for CARB's heavy-duty truck regulations, the U.S. environmental Protection Agency (EPA) acknowledged California's "pivotal role as a laboratory for innovation in the control of emissions from new motor vehicles."
What is the Clean Truck Check program?
As one of the most impactful programs in CARB's history, the Clean Truck Check program will help identify vehicles causing the most pollution in California: poorly maintained heavy-duty trucks. According to CARB, when the program is implemented, it will reduce smog-forming toxic air pollution for healthy air in California's communities.
The regulation will mostly affect diesel and alternative fuel trucks over 14,000 lbs operating in California. Periodic emissions testing and reporting will check emissions control systems that reduce the pollution from underperforming engines.
While keeping up with regular maintenance can be challenging for fleets, there's a silver lining with regard to implementation: Through the OBD port in your truck, we can help you automate compliance and keep your vehicles on the road.
What does it mean for your fleet?
The Clean Truck Check program has three phases:
Phase one, started January 1, 2023: Roadside monitoring systems began measuring emissions to identify high-polluting vehicles.
Phase two, a three-month open reporting season to run from October 1, 2023, to December 31, 2023.

By December 31, 2023, vehicle owners would need to complete registration of their vehicles in the Clean Truck Check database and pay their $30.00 per vehicle 2023 annual compliance fees.

Phase three, CARB periodic testing requirements will become effective starting in July 2024. This means that a passing compliance test would be required to be submitted to CARB for all vehicle compliance deadlines on or after July 1, 2024.

Vehicles with OBD systems will need to be tested bi-annually with data being sent to CARB and testing frequency will increase to quarterly in 2027.
* June 2023 Guidance to Vehicle Owners on Upcoming Requirements.
This requirement means that a passing compliance test would need to be submitted to CARB within 90 days prior to a vehicle's compliance deadline. For example, if a vehicle has a compliance deadline on July 1, 2024, a passing compliance test would need to be submitted between April 2, 2024, and July 1, 2024.
Beginning January 1, 2024, you'll have two options for your fleet:
Take vehicles to a facility for smog checks and manually submit information to CARB, resulting in downtime for each inspection.
Use a Clean Truck Check-certified telematics provider to automatically submit information to CARB for you.
And here's where Geotab comes in!
Keep your trucks on the road with Geotab
We've been engaged with CARB since 2021, and we're optimizing our solution for Clean Truck Check for the program's start on January 1, 2024. We're currently working on changes to our gateway, firmware, software, and also the creation of middleware, to support compliance with the regulation.
Geotab will not send any information to CARB unless you have given permission to do so.
We'll help you:
Seamlessly manage CARB compliance in your normal operations
Automatically send required data to CARB
Receive immediate inspection information (pass/fail, next inspection)
Automatically update CARB data in Geotab databases
Avoid taking your vehicles off the road to be tested
Save time and money by not needing to complete CARB training to become an approved tester or needing to purchase an OBD testing device
Your next steps
There are some steps to consider as the program gets closer:
Awareness — Stay on top of the new regulations as more details come out.
Support — Ask your technical service provider (TSP) if they'll be CARB-certified for the deadline.
For more information on how Geotab can help your fleet stay CARB-compliant, fill out our survey or reach out to govaffairs@geotab.com.
---
If you liked this post, let us know!
---
Disclaimer
Geotab's blog posts are intended to provide information and encourage discussion on topics of interest to the telematics community at large. Geotab is not providing technical, professional or legal advice through these blog posts. While every effort has been made to ensure the information in this blog post is timely and accurate, errors and omissions may occur, and the information presented here may become out-of-date with the passage of time.
Get industry tips and insights
Sign up for monthly news and tips from our award-winning fleet management blog. You can unsubscribe at any time.
Republish this article for free
Other posts you might like