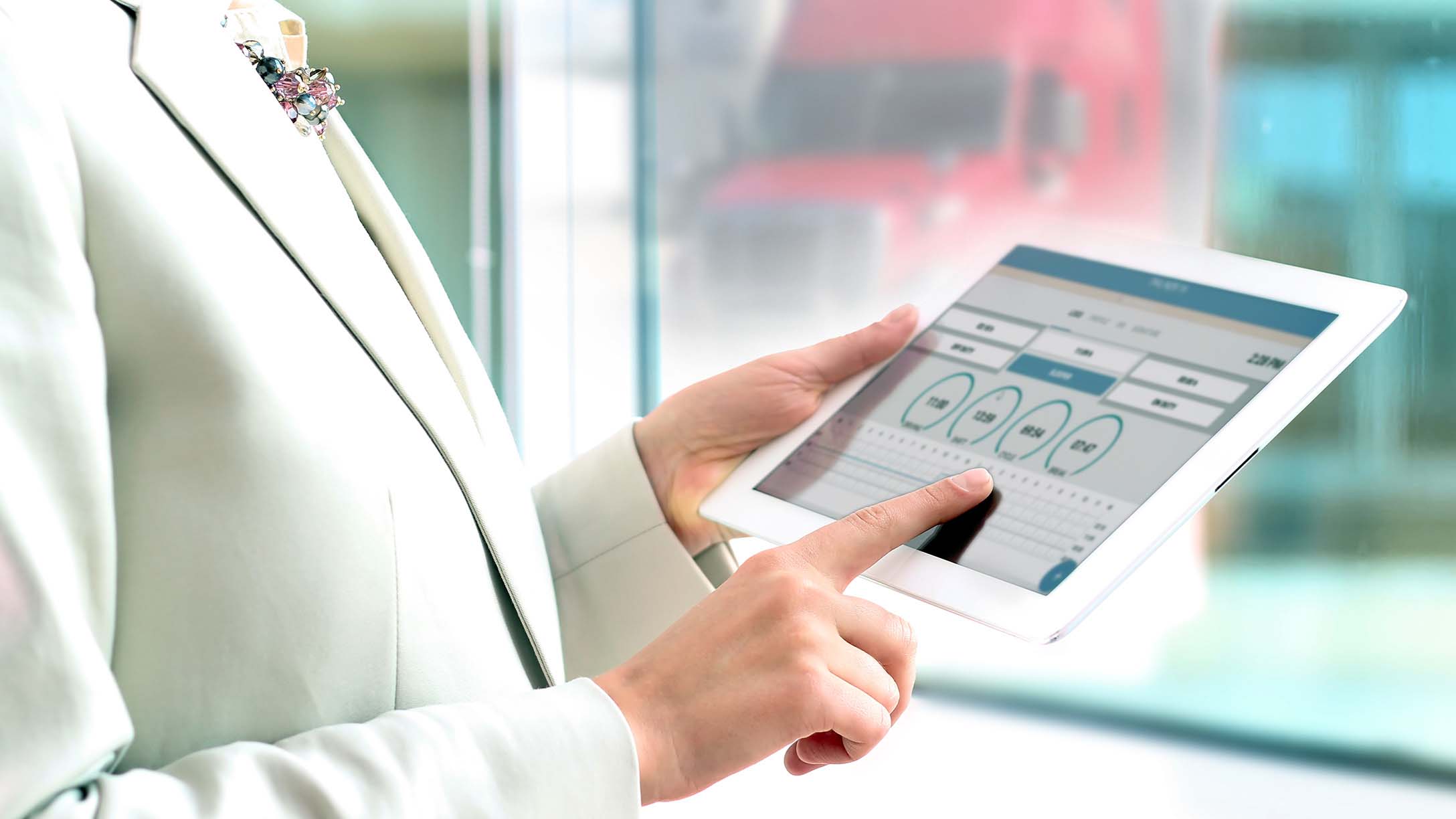 ELD data: 5 ways to use your fleet data to reduce risk and preserve margins
---
Learn how ELD data can be used as a powerful tool to improve your business and your bottom line.
Chances are, if you are using an electronic logging device or looking to get one because of government regulations, you have fleet compliance top of mind. But did you know that your ELD has data points about your fleet that can be used to not only help you stay compliant, but also improve and manage other aspects of your business?
ELDs have data points about your fleet such as date, time, location information, engine hours, vehicle miles and driver and motor carrier identification information. Read on to learn how to harness the power of your ELD data to reduce risk and preserve margins.
1. Tracking idling and reducing fuel costs
While the best way to maximize your benefits from ELD data is to use a mobile communications system such as smartphone, tablet or laptop, and an integrated Transportation Management System (TMS), there are still ways to drive positive change even without those systems.
Tracking idle time is a metric which can have an impact on fuel efficiency. This data alone can be difficult to manage in the long haul as drivers need exceptions to out-of-the-box rules. Fleet managers can define software-based rules to identify drivers who are idling for any non-business purpose such as detecting true idling for longer than five minutes. Fleet managers can then be notified of any exceptions resulting from these preset rules via email or text message.
This fleet data can help you by decreasing idling costs and managing fuel consumption.
Driver behavior data: Identify drivers who idle too long, or too frequently. This cost can add up fast. For example, an idling vehicle could cost at minimum one gallon of fuel per hour, according to the U.S. Department of Energy. If you're a medium-sized diesel fleet, you are likely using half a gallon of diesel per hour (or more). One hour of idling per week could cost your company up to $65 per truck per year, assuming an average price of $2.50 per gallon.
Fleet asset and vehicle data: Users can create asset movement reports looking at distance within a set time frame so they can benchmark individual vehicle performance. This fleet utilization data can help you understand which assets are being underutilized or overutilized allowing you to right-size your fleet and maximize vehicle and asset utilization.
GPS tracking data: Capture fuel usage, vehicle location and mileage. Identify and avoid peak traffic times, or use this data to enhance productivity with optimized dispatching.
See also: Your comprehensive guide to the Canadian ELD mandate
2. Tracking driver behavior to improve safety
In addition to fleet tracking systems and ELDs collecting driver behavior data on idling, fleet managers are also using these data points to identify and correct unsafe driving habits. Most ELDs feature fleet safety metrics measuring driver performance such as hard acceleration and deceleration and speeding, often times "scoring" these drivers on an individual basis. Managers can then compare these scores and develop plans to either coach those drivers or incentivize drivers based on behavior patterns. The driver behavior data can help improve in-cab safety as well.
Reduce distracted driving: A system with an open platform allows for an integrated camera system to monitor distraction situations. Fleet managers can review and conduct periodic audits to ensure their drivers follow procedure. When coupled with telematics, this allows fleet managers to alert drivers on specific instances of negligence.
Monitor driver habits: Monitor driver seat-belt use, hard-braking habits and speed to build driver education programs that help improve safety and reduce risk.
Reduce risk and liability: Collision reconstruction with telematics enables you to understand events which occurred before, during and after a collision.
3. Analyzing fleet data to improve operational efficiency
There are also ways to improve your operational efficiency looking at the data captured by your ELD. Your system likely provides location start time, end time and time on-site data points. You can use this info to develop a baseline of metrics to determine how efficiently your operations are running and identify areas that need improvement. For example, fleet managers can set up geographic zones which can trigger notifications of events happening outside of an allowed area which indicates whether an action is allowed or disallowed based on location. You can also set up productivity rules to identify instances of late arrival, early leave, unauthorized stops and long stops during work hours.
Driver and vehicle: Fleet data can be used to facilitate more efficient dispatching and vehicle utilization by tightening up routes, comparing planned versus actual arrival time, stop duration and more.
Improve customer service: GPS and vehicle location data provides more accurate time windows and arrival times.
Driver status: The near-real-time data provides fleet managers visibility into driver status so they can schedule work more efficiently and fairly across your crew.
4. Automated fuel tax reporting
Automating time consuming tasks not only saves money, it also reduces strain on your most valuable assets: employees. ELD systems can be used to eliminate manual reporting and the burden of collecting mileage and manually adding up fuel receipts, improving operational efficiency and eliminating costly human error.
Fuel purchase data: Easily import fuel card data and file reports.
Automated reporting: Increase accuracy and reduce the risk of missing data, human error and overpayments.
See also:
ELD self-certification: What you need to know
The complete guide to fleet management
5. Improve fleet uptime by tracking diagnostic data
The data from a telematics device can facilitate proactive vehicle monitoring, greatly reducing fleet operating expenses related to maintenance and repair. Repairing your vehicles on the side of the road costs much more than repairing a vehicle in your shop. This fleet data can be used to get ahead of preventative maintenance before your vehicle suffers a significant failure and while your driver is off duty.
When used with engine data such as fault codes and analytics, your drivers won't have to call in to say there is a warning light, rather the system will have already alerted fleet managers to the problem such as check engine light or battery voltage level. Managers can use these fleet analytics to search for patterns and then automatically schedule work orders.
Proactive vehicle maintenance: While not standard on all ELDs, they can display powertrain and engine fault codes, helping schedule maintenance prior to expensive breakdowns.
Beyond staying compliant
ELD technology and telematics can provide fleet operators with so much more than simply staying compliant. You have the data, use it to preserve your margins and drive positive change for your business. Learn why you should consider Geotab as your ELD solution and request a demo today.
---
If you liked this post, let us know!
---
Disclaimer
Geotab's blog posts are intended to provide information and encourage discussion on topics of interest to the telematics community at large. Geotab is not providing technical, professional or legal advice through these blog posts. While every effort has been made to ensure the information in this blog post is timely and accurate, errors and omissions may occur, and the information presented here may become out-of-date with the passage of time.
Get industry tips and insights
Sign up for monthly news and tips from our award-winning fleet management blog. You can unsubscribe at any time.
Republish this article for free
Other posts you might like