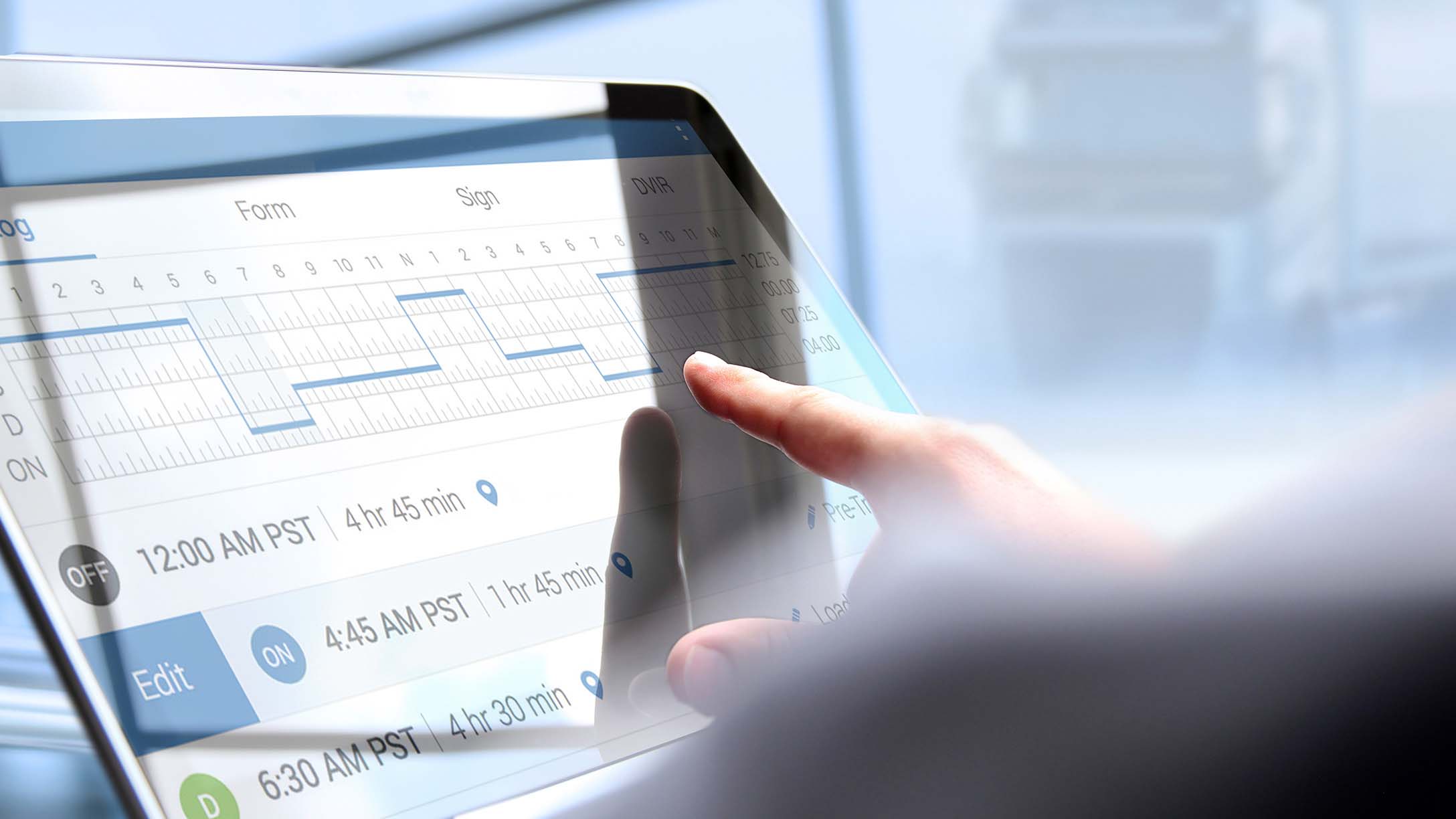 ELD self-certification: What you need to know
---
Get answers to frequently asked questions about ELD self-certification.
Are you ELD Compliant? While the answer may seem clear cut, it is a bit more complicated due to electronic logging devices (ELDs) self-certification.
See also: Geotab takes steps towards Canadian ELD Certification
What is ELD self-certification?
ELD self-certification refers to the compliance process in which a manufacturer certifies its ELDs. In the U.S., ELDs are certified by the manufacturer, not the Federal Motor Carrier Safety Administration (FMCSA).
The FMCSA requires manufacturers to register their own ELD devices and certify that they conform to the ELD final rule. They also require device manufacturers to register their ELDs and certify that they conform to the technical specifications in the ELD final rule.
Why aren't there more vendors on the Registered ELDs list?
If you go to the FMCSA's website, the list of registered ELD devices is not as long as you might expect. The reason for this is that the technical requirements for an ELD are complex and not all companies fully meet the required specifications.
That being said, even if a manufacturer shows up on the Registered ELDs list, there is still the possibility that the solution may not fully comply with the FMCSA's technical specifications. The FMCSA can remove non-compliant ELDs from the list if it chooses to do so.
You can view the list of revoked devices here.
Is Geotab Drive registered?
Yes. Geotab Drive ELD has been registered with the FMCSA since October 2017. To learn more about Geotab's ELD solution, view this blog post: How Geotab Cloud ELD Works.
Is ELD self-certification available in Canada?
No. Canadian ELDs can only be third-party certified. They cannot be self-certified. Canadian ELDs must meet the Technical Standard for Electronic Logging Devices published by The Canadian Council of Motor Transport Administrators (CCMTA) which outlines the minimum requirements.
See also: Transport Canada ELD mandate: What fleets should know
How do you make the right ELD decision for your fleet?
When it comes to selecting an ELD provider, we encourage everyone to do their own investigations into ELD manufacturers. Before you commit to a solution, make sure the manufacturer meets both your requirements and those of the FMCSA.
For tips on what to look for when choosing an ELD provider, see our blog: ELD options: How to pick the best ELD provider.
Learn more about ELDs. To stay up-to-date on ELDs and fleet best practices, subscribe to the Geotab Blog.
While Geotab recognizes our place as a self-registered ELD manufacturer and provider and we will answer questions regarding those Hours of Service (HOS) ruleset options we provide, neither Geotab nor any of its employees, officers or agents can offer legal advice to any resellers or customers concerning which HOS ruleset(s) or exemption(s) may apply to any particular situation. Please contact your local DOT department or refer to the FMCSA website at https://www.fmcsa.dot.gov/ for questions Geotab is unable to answer.
Orginally published on May 2017.
---
If you liked this post, let us know!
---
Disclaimer
Geotab's blog posts are intended to provide information and encourage discussion on topics of interest to the telematics community at large. Geotab is not providing technical, professional or legal advice through these blog posts. While every effort has been made to ensure the information in this blog post is timely and accurate, errors and omissions may occur, and the information presented here may become out-of-date with the passage of time.
Get industry tips and insights
Sign up for monthly news and tips from our award-winning fleet management blog. You can unsubscribe at any time.
Republish this article for free
Other posts you might like