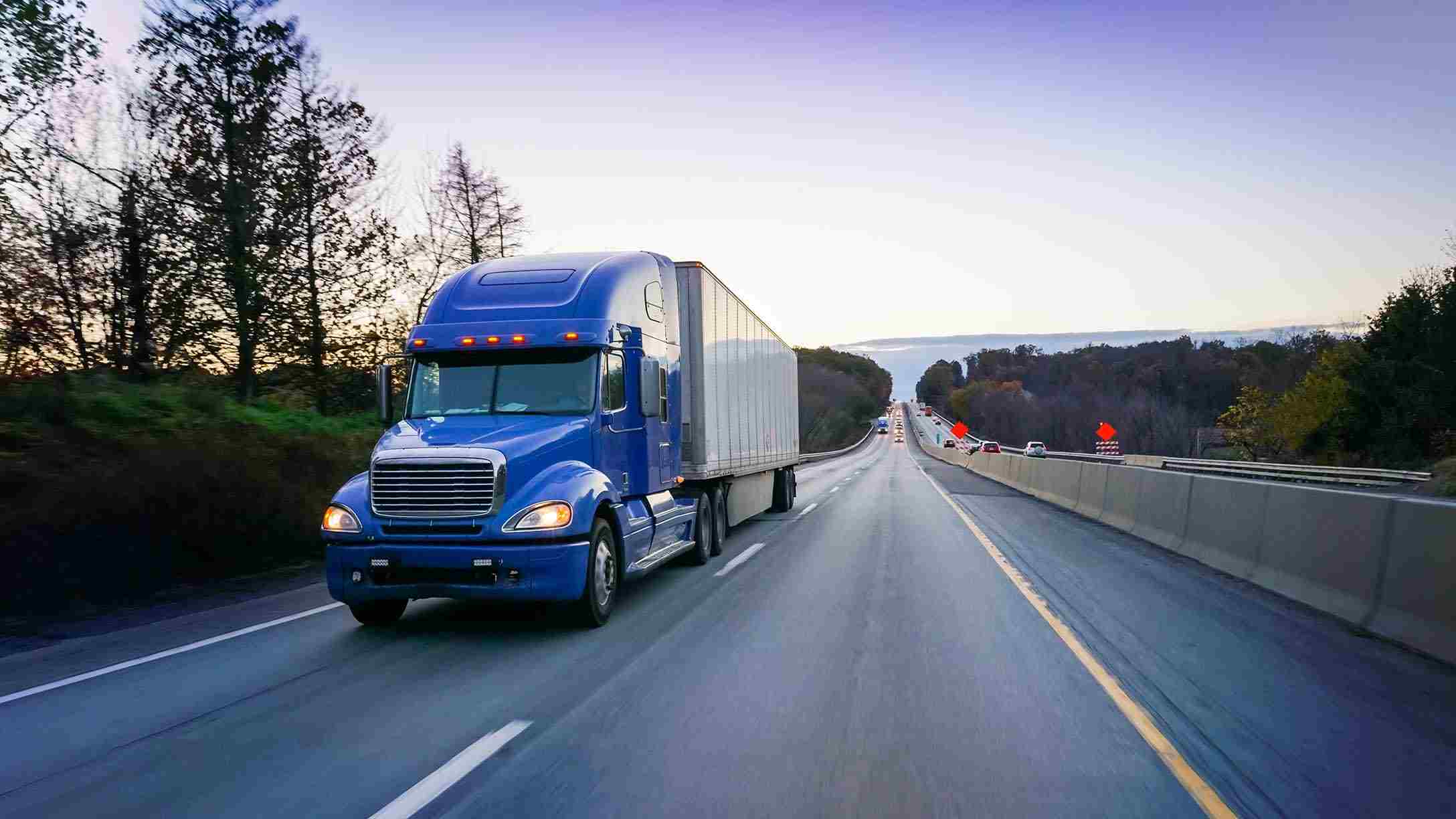 Transport Canada ELD mandate: Geotab listed as certified Canadian ELD
---
Geotab's range of electronic logging device hardware and software is compliant for use in Canada.
Geotab has successfully received certification for its portfolio of Electronic Logging Device (ELD) solutions which meet the requirements of Transport Canada's ELD mandate. The broad range of Geotab ELD solutions are compliant in Canada, including the Geotab GO7, GO8, GO9 and GO9+ ELDs, as well as the Geotab Drive mobile app for both Android and iOS devices.
Read on to learn more about the Transport Canada ELD mandate, and how it governs commercial truck and bus drivers and vehicles in Canada.
What is the Canadian Electronic Logging Device mandate?
The ELD mandate, also known as the electronic logbook law, is a federal law. It requires all qualifying commercial motor vehicle drivers to use their electronic logging device to record driver and vehicle activity. This includes hours of service (HOS) and records of duty status (RODS).
The ELD mandate (sometimes referred to as the elogs mandate) states that drivers of commercial motor vehicles must use ELDs. This technology has been mandatory in the U.S. since December 18, 2017.
Canadian ELD mandate enforcement date
The Canadian ELD mandate came into effect on June 12, 2021 and from that date, elogs have been required for federally-regulated motor carriers in Canada. In May 2021, the Government of Canada announced that a progressive enforcement period would be rolled out for all jurisdictions, ending in June 2022.
However, to give the industry, provinces and territories time to get ready, the progressive enforcement period will be extended until January 1, 2023. From that date onwards, drivers will be penalized for not using a certified ELD when required to do so.
Transport Canada requires third-party verification of ELDs
In Canada, ELDs cannot be self-certified, they must be certified by a third-party. To achieve certification, ELD manufacturers must meet the requirements of the Technical Standard for Electronic Logging Devices published by the Canadian Council of Motor Transport Administrators (CCMTA). Geotab Drive mobile app, along with our current GO device offerings, have now successfully completed the Canadian ELD certification process through CSA Group, an accredited third-party certification body for Transport Compliance.
Where to find the Transport Canada ELD certification list
The Canadian government posts notifications on third-party certified ELDs on their website. This independent verification is a key differentiator to the U.S. process, where ELD manufacturers can self-certify their devices.
Important Canadian ELD mandate dates
Here is a quick overview of key dates to be aware of with regard to the Canadian ELD mandate.
Transport Canada ELD timeline
December 16, 2017
The Government of Canada published the proposed Regulations Amending the Commercial Vehicle Drivers Hours of Service Regulations (Electronic Logging Devices and Other Amendments), in Canada Gazette Part I: Vol. 151, No. 50.
June 13, 2019
Transport Canada announced that it is mandating the use of ELDs for commercial trucks and bus operators.
June 12, 2022
Original enforcement deadline for the Canadian ELD mandate. Carriers must switch from paper daily logs to ELDs before this date.
January 1, 2023
To give the industry, provinces and territories time to get ready, the federal regulations for ELD usage has been extended and will be enforced from January 1, 2023.
Understanding the Transport Canada ELD mandate
Watch this video to better understand the Canada ELD mandate and learn about:
Background and timeline
Key differences between the U.S. and Canadian legislation
How to prepare
What is an ELD?
Transport Canada defines an ELD as a certified device or technology that automatically logs the driver's driving time and record of duty status. We outlined the most frequently asked questions about ELDs in this post.
Benefits of using ELDs, as cited in the announcement, include:
Improving road safety
Minimizing driver fatigue and related crashes
Simplifying administration and making the enforcement checks faster
Supporting economic growth by harmonizing with U.S. regulations
What are the similarities to the U.S. ELD mandate?
The Canadian ELD regulations are similar in many respects to the current U.S. regulations on electronic logging, which went into effect in December 2017. The Canadian ELD regulations will mimic U.S. regulations in that the ELD will be required to:
Synchronize with the engine
Provide GPS tracking
Capture drive time automatically
Use an on-screen display to show inspectors at roadside
The ELD lets drivers use special driving statuses; Yard Move (YM) and Personal Conveyance (PC).
The ELD has a mechanism to verify logs and agree to edits.
Pre-2000 vehicles are exempt from the mandates.
Note: This is not a complete list.
Differences from the U.S. ELD mandate
There are some slight differences between the Canadian and U.S. regulations on ELDs.
One key difference is that Canadian ELDs must be third-party certified, not self-certified. In the U.S., ELD devices are self-certified by the manufacturer that they meet requirements, and then registered with the Federal Motor Carrier Safety Administration (FMCSA). The Canadian Trucking Alliance has strongly supported this measure, stating that it will help strengthen overall compliance and discourage device tampering.
Also, Canadian drivers will not transfer logs electronically to a federal system like eRODS in the U.S. Drivers will be required to email a transfer file to officers, and officers may have software to convert the file into a readable format. The industry awaits more details on this process.
Canadian ELDs must also meet the Technical Standard for Electronic Logging Devices published by The Canadian Council of Motor Transport Administrators (CCMTA) which outlines the minimum requirements.
Learn more about Transport and FMCSA Compliance Software.
Canadian ELD exemptions
Who is exempt from the Canadian ELD mandate? There are four main exemptions to the mandatory use of electronic logging devices as listed in Canada Gazette Part 2 Volume 153, Number 12.
Commercial motor vehicles will be exempt if they:
Operate under a specific permit issued
Have a statutory exemption
Are subject to a rental agreement with a term under 30 days
Operate a vehicle that was manufactured before 2000
Acknowledging incompatibility issues, the regulations allow drivers of commercial motor vehicles manufactured before model year 2000 to continue to keep a paper log to track driving time and on-duty hours.
Next steps
The Canadian ELD regulations will not change existing hours of service (HOS) regulations, but reinforce compliance. Additional benefits of the rule include reducing fatigued driving and simplifying compliance for long-haul truck drivers who drive in both countries.
Find the right ELD solution for Canada
The Canadian ELD Mandate will require the ELD system to actively warn drivers when they are running close to the hours of service limits. The Canadian hours of service rules are quite different from those in the U.S. so carriers should look at choosing an ELD vendor that 1) supports the Canadian hours of service rules completely, including deferral of OFF duty, and 2) is committed to achieving third-party certification when it becomes available.
Geotab already has a Canadian ruleset available for the Geotab ELD solution and is certified to the new Canadian ELD regulations.
To learn how to simplify compliance and boost safety with Geotab, visit our ELD solutions page and book a demo to get started.
While Geotab recognizes our place as a self-registered ELD manufacturer and provider and we will answer questions regarding those Hours of Service (HOS) ruleset options we provide, neither Geotab nor any of its employees, officers or agents can offer legal advice to any resellers or customers concerning which HOS ruleset(s) or exemption(s) may apply to any particular situation. Please contact your local DOT department or refer to the FMCSA website at https://www.fmcsa.dot.gov/ for questions Geotab is unable to answer.
Originally published Mar 5, 2017.
---
If you liked this post, let us know!
---
Disclaimer
Geotab's blog posts are intended to provide information and encourage discussion on topics of interest to the telematics community at large. Geotab is not providing technical, professional or legal advice through these blog posts. While every effort has been made to ensure the information in this blog post is timely and accurate, errors and omissions may occur, and the information presented here may become out-of-date with the passage of time.
Get industry tips and insights
Sign up for monthly news and tips from our award-winning fleet management blog. You can unsubscribe at any time.
Republish this article for free
Other posts you might like