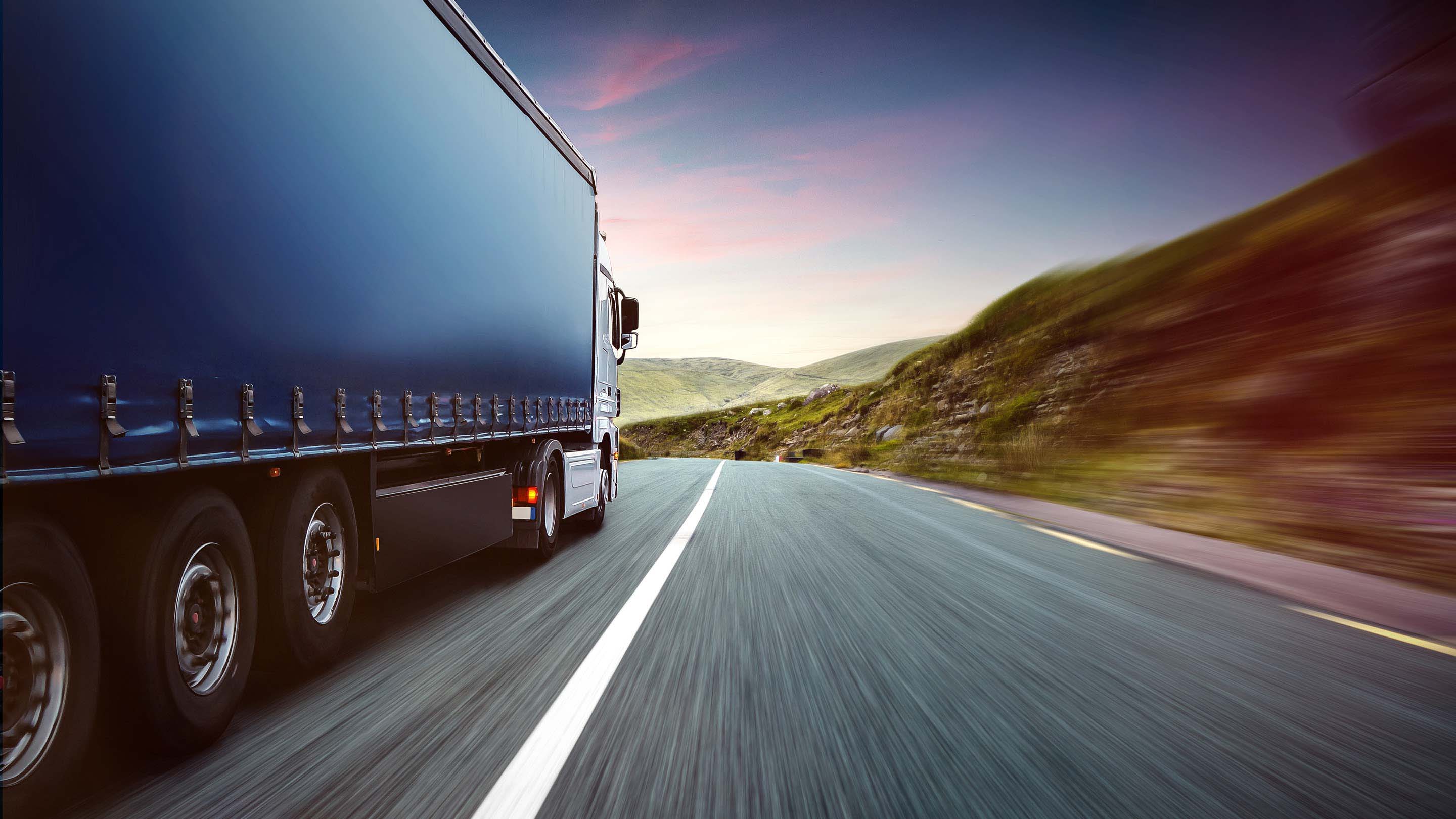 E-Logs: new opportunities for trucking
---
E-logs are a game-changer for the trucking industry. Read how carriers can use ELDs and vehicle data for better productivity, safety, and efficiency.
Electronic logging and the future of trucking continue to be a key topic of discussion among carriers. As the first deadline for implementation quickly approaches, interest in e-logs will only increase. According to the published ruling by the Federal Motor Carrier Safety Administration (FMCSA), drivers who currently use paper logs must switch to ELDs by December 18, 2017.
What are the benefits of electronic logging devices? In a white paper on ELDs, Jeff Simon, owner of DOT Safety Plus, provides an overview of the huge number of opportunities that electronic logging devices offer the transportation industry. The benefits of ELDs extend way beyond compliance.
Most significantly, businesses will get access to real-time data they never had before. Data will transform management practices and the trucking industry according to Simon.
"The carrier who learns how to best utilize the real time delivery of data produced by ELDs will have a distinct competitive advantage over those who don't," writes Simon.
See also: What is an electronic logbook?
Data is a game-changer for trucking companies
Having access to data opens up a whole range of opportunities for monitoring driver and fleet performance. As summarized in a report by the FMCSA titled Evaluating the Potential Safety Benefits of Electronic Logging Devices, "the real-time connection between fleet management and fleet vehicles" allows carriers to increase productivity and efficiency through better route planning and tracking of deliveries and driving hours.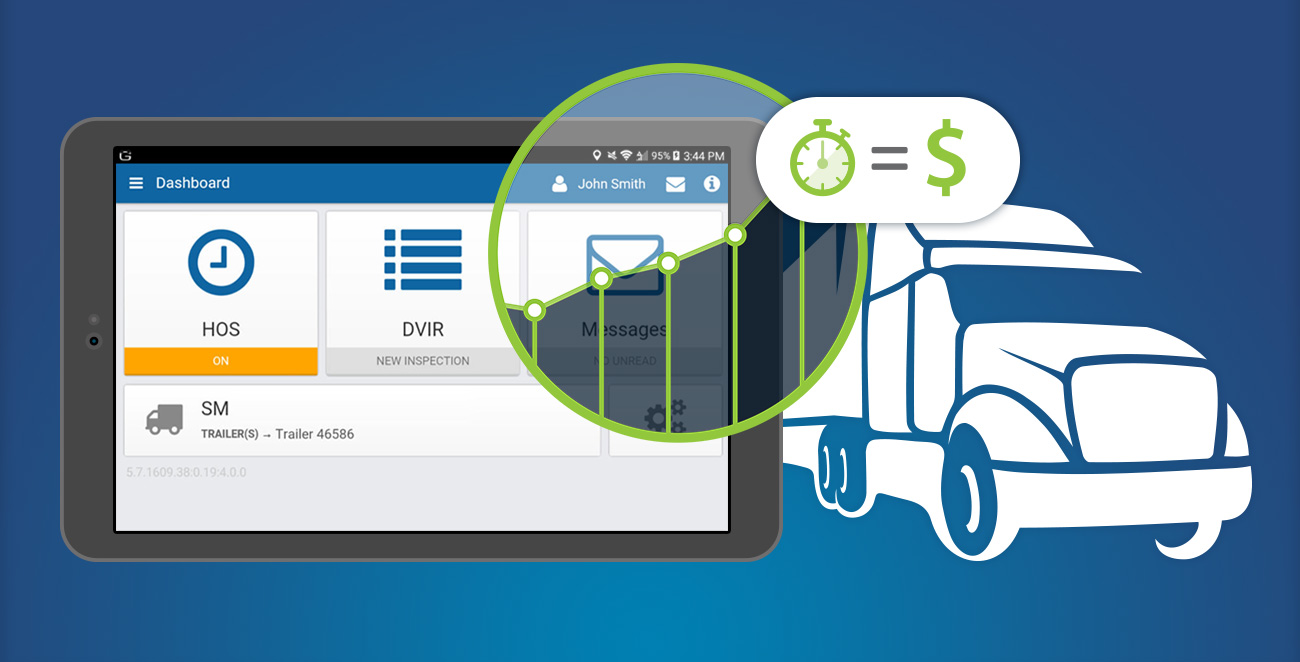 Simon outlines a long list of benefits for carriers, over and above meeting compliance regulations:
Hours of Service compliance and reporting on performance requirements such as the 10 hour break, 11 hours driving, 30 minute break, 34 hour reset, and 60/70 weekly limits.
Geofencing and tracking of arrival and departure dates and times or even delivery status via "check points" along the driver's route.
Receipt & invoice scanning at the Point of Delivery (POD).
IFTA and IRP mileage reporting.
Remote engine monitoring.
Fuel usage monitoring and MPG.
Driver safety monitoring, including tracking aggressive driving behavior.
There are even more benefits from getting trucks connected:
Wi-Fi connectivity for driver productivity.
Messaging and email for communication with drivers.
Integration with Transportation Management Systems (TMS).
Vehicle inspection reporting.
Temperature tracking of product en route.
E-logs improve driver safety and productivity
ELDs will have a significant impact on driver safety and well-being. The FMCSA expects the ELD final rule to save dozens of lives and prevent hundreds of crashes each year. As well, use of e-logs will help prevent driver fatigue and protects drivers from harassment.
Additionally, Simon notes that ELDs will support the practice of lean transportation. He writes "Lean Transportation principles will focus on identifying every area of a carrier's business where there might be "waste." Tracking real time performance against company standards or national benchmarks can quickly point out huge potential savings. As more data becomes available, more meaningful benchmarks will emerge."
See also: What is an ELD?
ELDs add up to cost-savings for carriers
A cost-benefit analysis from Transport Canada shows the benefits received from ELDs are double the cost spent.
The FMCSA cites one example of a large private fleet that saved $18,000 per year just on document scanning after moving to ELDs. Cost savings will vary depending on the size and type of fleet, however, as shown above, research shows carriers can see a return on investment.
Where do the cost savings come from? As mentioned above, e-logs can help fleets improve productivity and fuel efficiency, improved safety and reductions in collisions, and less time and money spent on paperwork and administration.
Increased hours of service compliance can also help a fleet reduce their costs related to fines, accidents, and liability claims. Consider the costs for compliance violations. In 2015, the FMCSA listed 4320 closed enforcement cases totaling $33,751,234 in assessed penalties. Out of this total, 49 CFR Part 395 (Hours of Service of Drivers) represented 979 cases for a total assessed penalty of $10,167,733.
One third of all enforcement cases, not counting roadside fines, were for Hours of Service violations with an average case settlement of $1,192. Of these cases, 80% were directed cited for the log (driver's record of duty status) in 395.8. With ELDs, most of the 395.8 violations will be eliminated.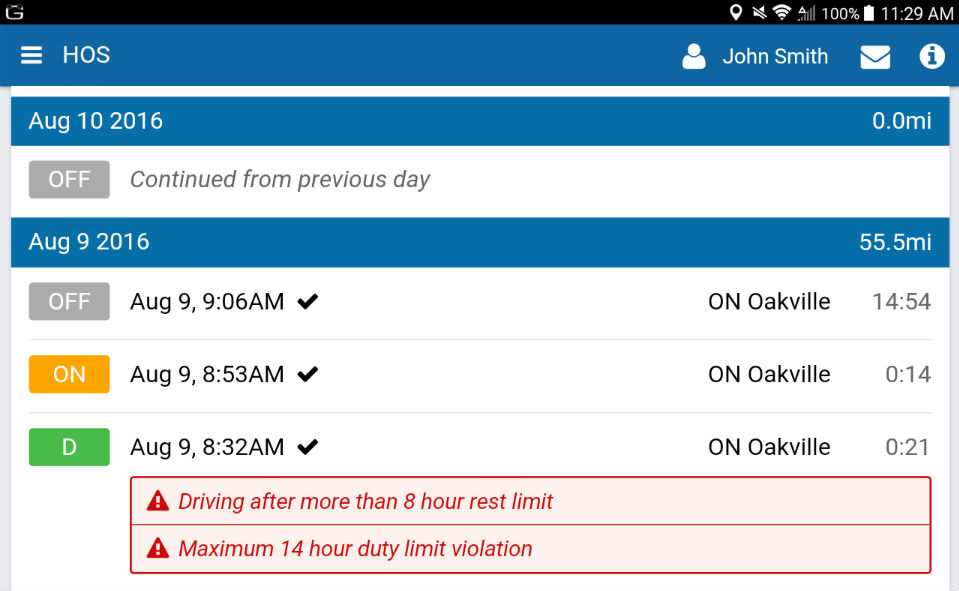 How much do electronic logging devices cost?
Simon reports that the cost for an electronic logging device can "range from $500 to $4,000 per vehicle plus a potential monthly service fee depending on the market and what features are selected." The cost will vary based on the type of solution: basic hours of service recorder or mobile app solution.
Trucking companies must consider their needs now and in the future. To get the best value for money, look for a platform that can grow with the business and expand to meet requirements for compliance and beyond.
Types of ELDs:
Basic Hours of Service recorder
The initial investment for a basic solution may be lower and therefore tempting to smaller carriers. However, there are many caveats. A no frills device will not provide any added value or side benefits of a full-featured one, such as route optimization or fuel consumption tracking.
A basic solution won't be able to grow with the fleet, and the company may have to reinvest in second ELD solution to address their needs. Another important question to ask: Does the device satisfy all the FMCSA requirements?
Mobile App
The FMCSA allows the use of a smartphone or wireless device as part of an ELD solution, as long as it meets the required technical specifications and is officially certified and registered. There are many advantages to using mobile apps, including:
Compatibility with existing driver smartphones and tablets.
Lower upfront investment.
Easier installation.
For example, Geotab Drive is a mobile app for Android and iOS devices that covers Driver Vehicle Inspection Reporting (DVIR), Hours-of-Service (HOS), Messaging and Driver Identification.
The Geotab app is a complete driver platform, providing carriers with the ability to create their own custom add-ins to extend the functionality of the system.
Geotab Drive has automatic over-the-air software and firmware updates, so managers and drivers don't have to worry about manually updating devices. In addition to driver logs and tracking duty status, it provides a complete end-to-end inspection workflow and can send alerts for violations and drivers not logged in.
A new era in trucking
The ELD mandate is paving the way for transformation of the trucking industry in the U.S. and other trucking regions. Recently, Transport Canada announced that it was planning to propose an ELD mandate for Canada, to be published in 2017. Overall, as Simon writes, ELDs have "the potential to change the entire way we do business. Effective data management will dictate the future of trucking."
Related posts:
ELD Tips for Drivers: Going from Paper Logs to Electronic
Duty of Care for Fleet Managers
While Geotab recognizes our place as a self-registered ELD manufacturer and provider and we will answer questions regarding those Hours of Service (HOS) ruleset options we provide, neither Geotab nor any of its employees, officers or agents can offer legal advice to any resellers or customers concerning which HOS ruleset(s) or exemption(s) may apply to any particular situation. Please contact your local DOT department or refer to the FMCSA website at https://www.fmcsa.dot.gov/ for questions Geotab is unable to answer.
---
If you liked this post, let us know!
---
Disclaimer
Geotab's blog posts are intended to provide information and encourage discussion on topics of interest to the telematics community at large. Geotab is not providing technical, professional or legal advice through these blog posts. While every effort has been made to ensure the information in this blog post is timely and accurate, errors and omissions may occur, and the information presented here may become out-of-date with the passage of time.
Get industry tips and insights
Sign up for monthly news and tips from our award-winning fleet management blog. You can unsubscribe at any time.
Republish this article for free
Other posts you might like