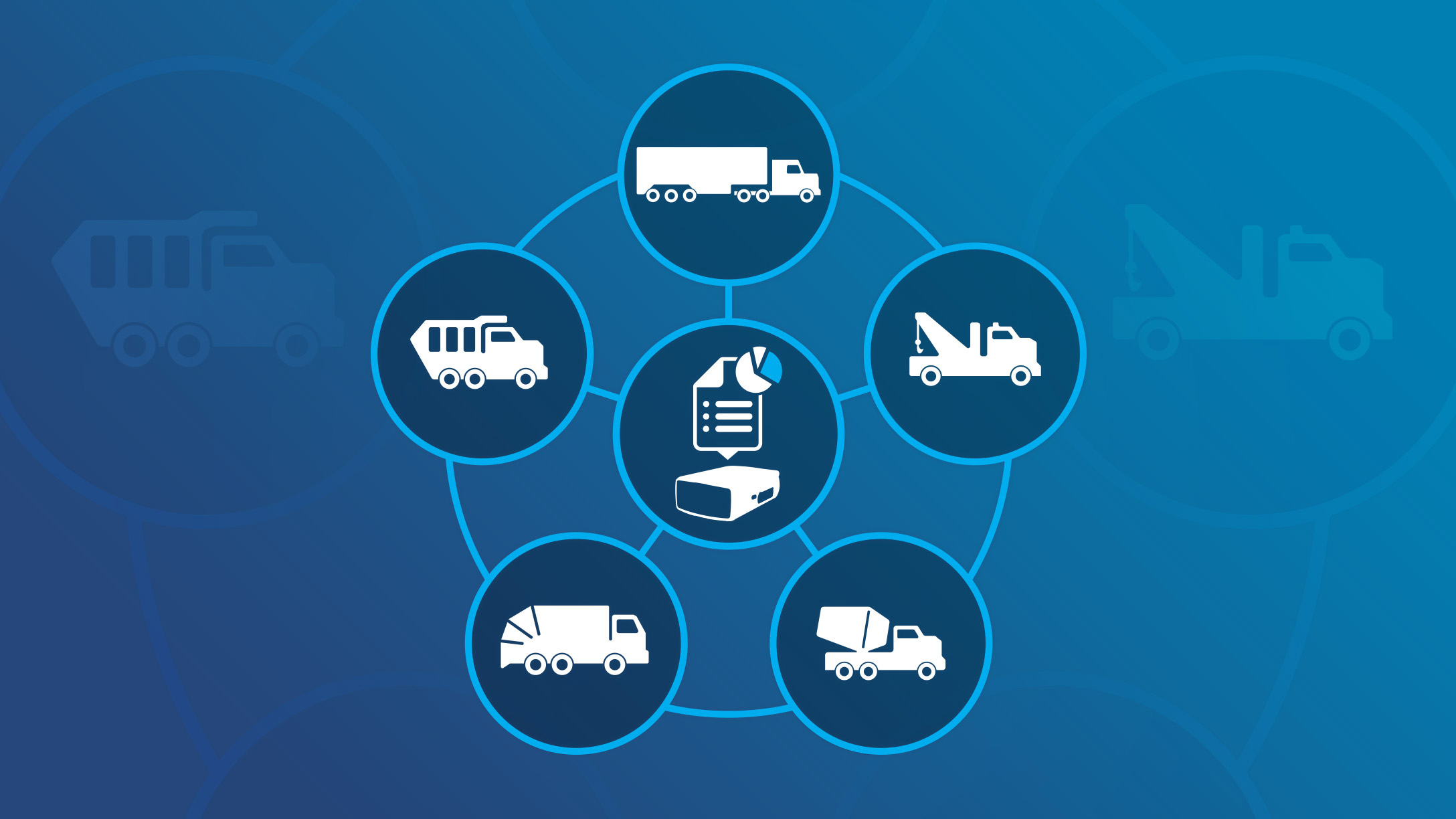 ELD exemptions: Top FAQs on the ELD mandate
Published on February 28, 2017 in Most Popular by Vik Sridhar
---
Who is exempt from the ELD mandate? Read the list of ELD exemptions from the FMCSA.
Who is exempt from the electronic logging device (ELD) rule? Many people have been asking questions about ELD exemptions ever since the Federal Motor Carrier Safety Administration (FMCSA) announced the ELD mandate for carriers and drivers. Electronic logging devices, also known as ELDs or e-logs, are devices that automatically record drive time and hours of service (HOS) for drivers.
In this post, we'll walk through the different types of exceptions. Understanding the difference can save you from making a costly mistake.
See also:
Quick guide to the FMCSA's ELD mandate
NMFTA raises the bar on ELD security standards
FMCSA revises Hours of Service Final Rule: What you need to know
Who does the ELD rule impact?
First, let's take a look at who is impacted. The ELD rule applies to commercial motor vehicles. As defined by the FMCSA regulations §390.5, a commercial motor vehicle (CMV) is "any self-propelled or towed motor vehicle used on a highway in interstate commerce to transport passengers or property when the vehicle—
Has a gross vehicle weight rating or gross combination weight rating, or gross vehicle weight or gross combination weight, of 4,536 kg (10,001 pounds) or more, whichever is greater; or
Is designed or used to transport more than 8 passengers (including the driver) for compensation; or
Is designed or used to transport more than 15 passengers, including the driver, and is not used to transport passengers for compensation; or
Is used in transporting material found by the Secretary of Transportation to be hazardous under 49 U.S.C. 5103 and transported in a quantity requiring placarding under regulations prescribed by the Secretary under 49 CFR, subtitle B, chapter I, subchapter C."
The bottom line is that it doesn't matter if you operate a tow truck, dump truck, garbage truck, or a cement mixer — if your vehicle meets one of the criteria above, and you are performing work as part of your job, you may be affected by the mandate.

Related: What is an ELD?
Who is exempt? Overview of ELD exemptions
Here is the official list of ELD mandate exceptions from the FMCSA's website:
Drivers using paper RODS no more than 8 days out of every 30 day period.
Driveaway-towaway drivers who transport empty vehicles intended for sale, lease, or repair, as long as the vehicle they are driving is part of the shipment.
Drivers of vehicles manufactured before model year 2000.
It's important to note that if drivers are not required to use ELDs, they are not fully exempt from the regulations. They must still record their duty status manually (on paper) according to 49 CFR 395.
Let's dive into some further questions:
What is the short-haul / 100 air-mile radius exception?
There are a number of requirements to qualify for the short-haul exception from §395.1(e):
Operate within a 100/150 air-mile radius of the normal work-reporting location (100 air-miles if you are a commercial driver's license (CDL) driver and 150 air-miles for drivers without a CDL).
Start and return to the same location.
12 consecutive hours of duty time.
An air mile equals 115.08 statute miles (185.2 kilometres), according to FMCSA regulations. It is based on the international nautical mile which is 6,076 feet (1,852 meters).
These additional rules also apply to short-haul drivers:
Drive time cannot exceed 11 hours.
Must log a minimum of 10 consecutive hours of off-duty time after shift.
If the driver cannot meet these conditions, they will have to complete a logbook for the day as the vehicle is considered a CMV.
The vehicle and trailer are also subject to vehicle inspection as per §396.11 and §396.13 if they collectively meet the criteria of a CMV. A DVIR (Driver Vehicle Inspection Report) will need to be filled, and stored. The next time the vehicle and/or trailer is used, the previous Driver Vehicle Inspection Report (DVIR) must be reviewed prior to operation.
You must store the log records, and the inspection report records, and present it both to law enforcement as well as in the time of a carrier audit.
See also: Transport Canada ELD mandate: What fleets should know
Does the pre-2000 exemption apply to model year or date of manufacture?
When the ELD mandate was first released, there was discussion in the media about whether an exception for pre-2000 vehicles referred to model year or date of manufacture. On their website, the FMCSA clarifies that the exception applies to the vehicle's engine model year. Quoting from the FMCSA, "If the engine model year is older than 2000, the driver is not subject to the ELD rule."
Is it possible to gain an exemption by using a glider kit (new cab and chassis) with an older engine and vehicle components? Yes, the FMCSA states that the model year on the engine can be used to determine if the driver is exempt from the ELD requirements.
Motor carriers must maintain all documentation on motor and engine changes at their principle place of business, but the driver is not required to carry documentation confirming the vehicle engine model year. However, even though it's not mandatory for the driver to possess the documentation, it would be a good idea to have it in the event of roadside inspection.
Do small carriers need to comply with the ELD rule?
Two surveys last year showed that small carriers are more reluctant to make the move to ELDs. A Transplace survey of more than 400 carriers found that only 33% of small fleets (with less than 250 trucks) had fully installed ELDs, while 38% had "no immediate plans to begin implementation."
In Land Line magazine, Tyson Fisher reports on a TruckStop.com survey of over 1,000 trucking operators (majority of those owning one to five trucks) which found that 84% had not yet purchased or installed an electronic logging device.
Again, carriers and drivers who are required to maintain RODS, and do not fall under any of the above exceptions, are subject to the ELD rule.
Could a pickup truck or small vehicle qualify as a commercial motor vehicle?
The answer to this question on ELD exemptions is related to the Gross Vehicle Weight Rating (GVWR) and Gross Combination Weight Rating (GCWR).
Gross Vehicle Weight Rating (GVWR) Vs. Gross Combination Weight Rating (GCWR):

GVWR is defined as the maximum operating weight of a vehicle as set by the manufacturer including the vehicle itself (chassis, body, engine, engine fluids, fuel and accessories), including the weight of the driver, passengers, and cargo. GCWR is the manufacturer's specified maximum weight for a vehicle that is towing a trailer (includes the weight of the vehicle, driver, passengers and cargo, plus the attached trailer with load).
Vehicles are often specialized to deliver different types of goods. Semi-trailers can be outfitted with various trailers such as box trailers, flatbeds, car carriers, tanks, and other specialized trailers. Dump trucks and concrete mixers are examples of vehicles specialized for delivery of specific types of goods.
If the GVWR/GCWR of the truck, load, and any trailer (inclusive of load) you are transporting at any point in time exceeds the 10,001 pounds or greater definition of CMV found in §390.5, it will become a CMV. That vehicle would be regulated empty or loaded.
When you find your vehicle, even if it's a pickup, is now classified as a CMV, the driver of the vehicle must comply with the hours of service regulations. During the time you meet the criteria of a CMV, you need to obey all regulations, which may include stopping at roadside inspection stations or having U.S. Department of Transportation (U.S. DOT) markings on the side of the truck.
ELD compliance brings benefits to motor carriers
The first compliance deadline is quickly approaching. Carriers and drivers currently using paper logs (or logging software) must switch to ELDs by December 18, 2017. The time to research ELD compliance solutions is now. Adopting ELDs offer so many benefits, such as driver safety and fuel usage monitoring, to name two. Not complying with the rule is just not worth the risk.
See also:
E-Logs: New opportunities for trucking
IFTA reporting and the ELD mandate
Remote diagnostics for commercial trucks

While Geotab recognizes our place as a self-registered ELD manufacturer and provider and we will answer questions regarding those Hours of Service (HOS) ruleset options we provide, neither Geotab nor any of its employees, officers or agents can offer legal advice to any resellers or customers concerning which HOS ruleset(s) or exemption(s) may apply to any particular situation. Please contact your local DOT department or refer to the FMCSA website at https://www.fmcsa.dot.gov/ for questions Geotab is unable to answer.
---
If you liked this post, let us know!
---
Disclaimer
Geotab's blog posts are intended to provide information and encourage discussion on topics of interest to the telematics community at large. Geotab is not providing technical, professional or legal advice through these blog posts. While every effort has been made to ensure the information in this blog post is timely and accurate, errors and omissions may occur, and the information presented here may become out-of-date with the passage of time.
Subscribe to the Geotab Blog
Sign up for monthly news and tips from our award-winning fleet management blog. You can unsubscribe at any time.
Republish this article for free
Other posts you might like