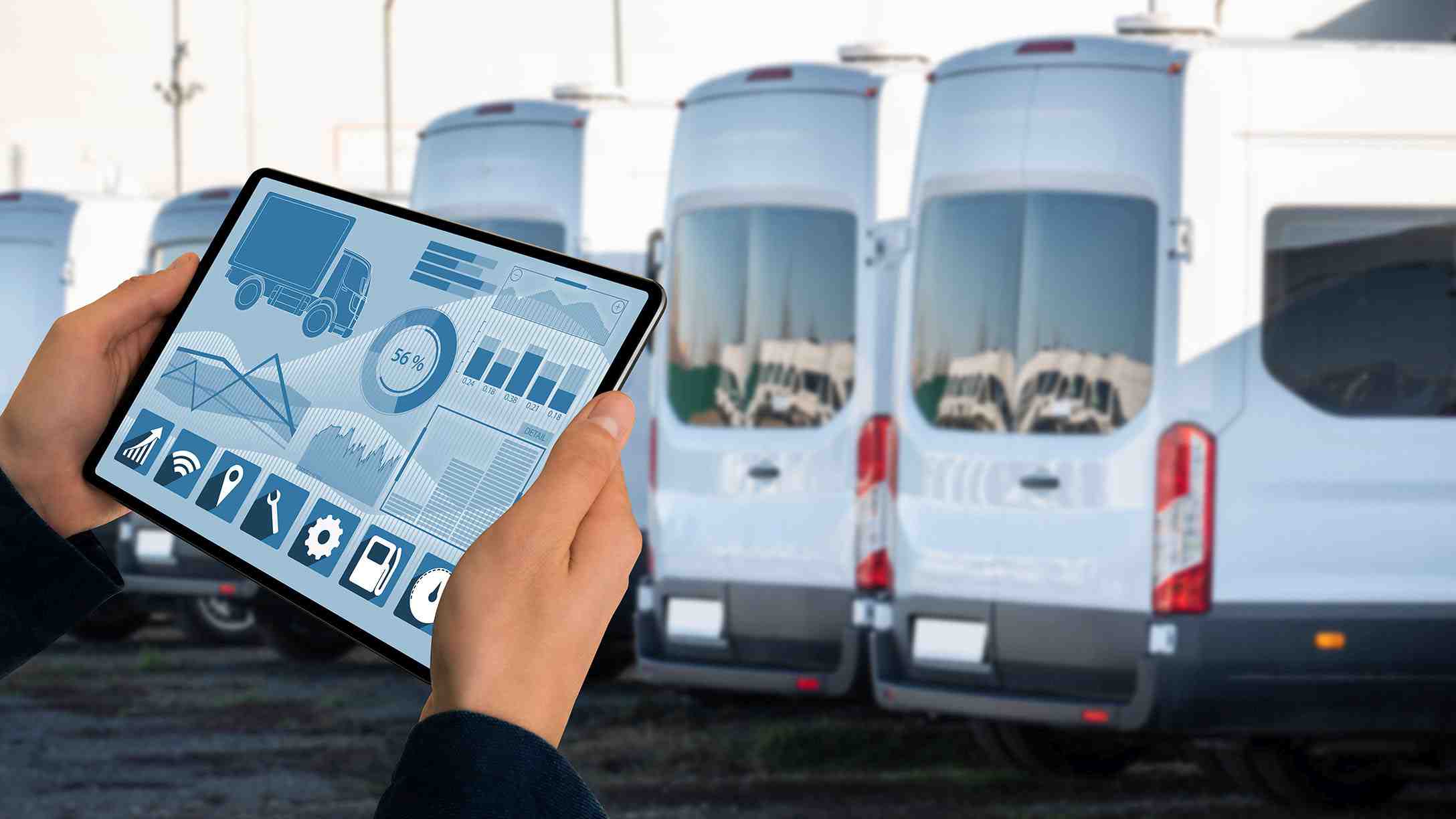 Fleet LatAm Conference 2021 recap
---
Read the highlights from this year's Fleet LatAm Conference, hosted on April 22, 2021.
"Think global, act local" was a common theme at the Fleet LatAm Conference 2021. When developing Latin American (LatAM) vehicle and mobility policies, fleet managers need to do just that.
Thinking globally means being aware of the best-practices taking place in more mature markets around the world. Acting locally means being aware of regional practices and the local culture that needs to be considered in order to develop the best corporate policy possible.
The third edition of the Fleet LatAm Conference was a huge success and hosted more than 700 participants. At this year's event, international and regional fleet and mobility managers were given the opportunity to discover best practices for LatAm fleets and see solutions that can help to stimulate their businesses.
See also: Announcing the Geotab Community Spanish Group
Session highlights from the Fleet LatAm Conference 2021
The theme of this year's conference was "How to empower fleet efficiencies and cost savings in LatAm." Geotab took part in delivering this message through several key sessions. Here is an overview of Geotab's featured sessions from the Fleet LatAm Conference 2021.
Powering fleet efficiency and TCO optimisation through data intelligence
Juan Cardona, Geotab's VP Sales, Latin America, joined a panel discussion that focused on how to drive LatAm businesses forward. Topics included the importance of data in vehicle fleet management, specifically knowing where your vehicles and drivers are at all times. Thanks to developments in connected technology, it is now easier than ever to power fleet efficiency.
"The return on telematics is quite immediate, maybe about a month. Fleet managers could see 15 to 20% savings on their costs. With this, they can invest in other things for their employees." – Juan Cardona, VP Sales, Latin America at Geotab
The full session recording can be viewed below:
Managing fleet costs and finding savings with telematics and Geotab
Geotabbers Jose Valdes, Partner Account Manager, Fleet Management LatAm and Diego Vidrio, Partner Account Manager, Fleet Management Latam, led an engaging presentation on the fixed costs associated with fleet operations and the true representative costs of fleet management. They also discussed how businesses can reduce costs and see economic benefits in their fleets by using telematics.
The full session recording can be viewed below:
Conclusion
Awareness is growing in LatAm for connected technology. When it comes to efficiency, fleet managers need to have an internal vision and strategy that is supported by their stakeholders.
Telematics can unlock fleet efficiencies, especially when discussing fleet electrification and the adoption of alternative mobility solutions. At Geotab, we have seen that nearly all fleet managers have accomplished better fleet efficiencies and cost savings through the regionalization and internationalization of their fleet program.
If you want to experience all of the exciting content from this year's event, you can discover all the session recordings in the Fleet LatAm conference playlist on YouTube.
See also: Fleet Latam Conference: International fleet management, simplified
---
If you liked this post, let us know!
---
Disclaimer
Geotab's blog posts are intended to provide information and encourage discussion on topics of interest to the telematics community at large. Geotab is not providing technical, professional or legal advice through these blog posts. While every effort has been made to ensure the information in this blog post is timely and accurate, errors and omissions may occur, and the information presented here may become out-of-date with the passage of time.
Get industry tips and insights
Sign up for monthly news and tips from our award-winning fleet management blog. You can unsubscribe at any time.
Republish this article for free
Other posts you might like