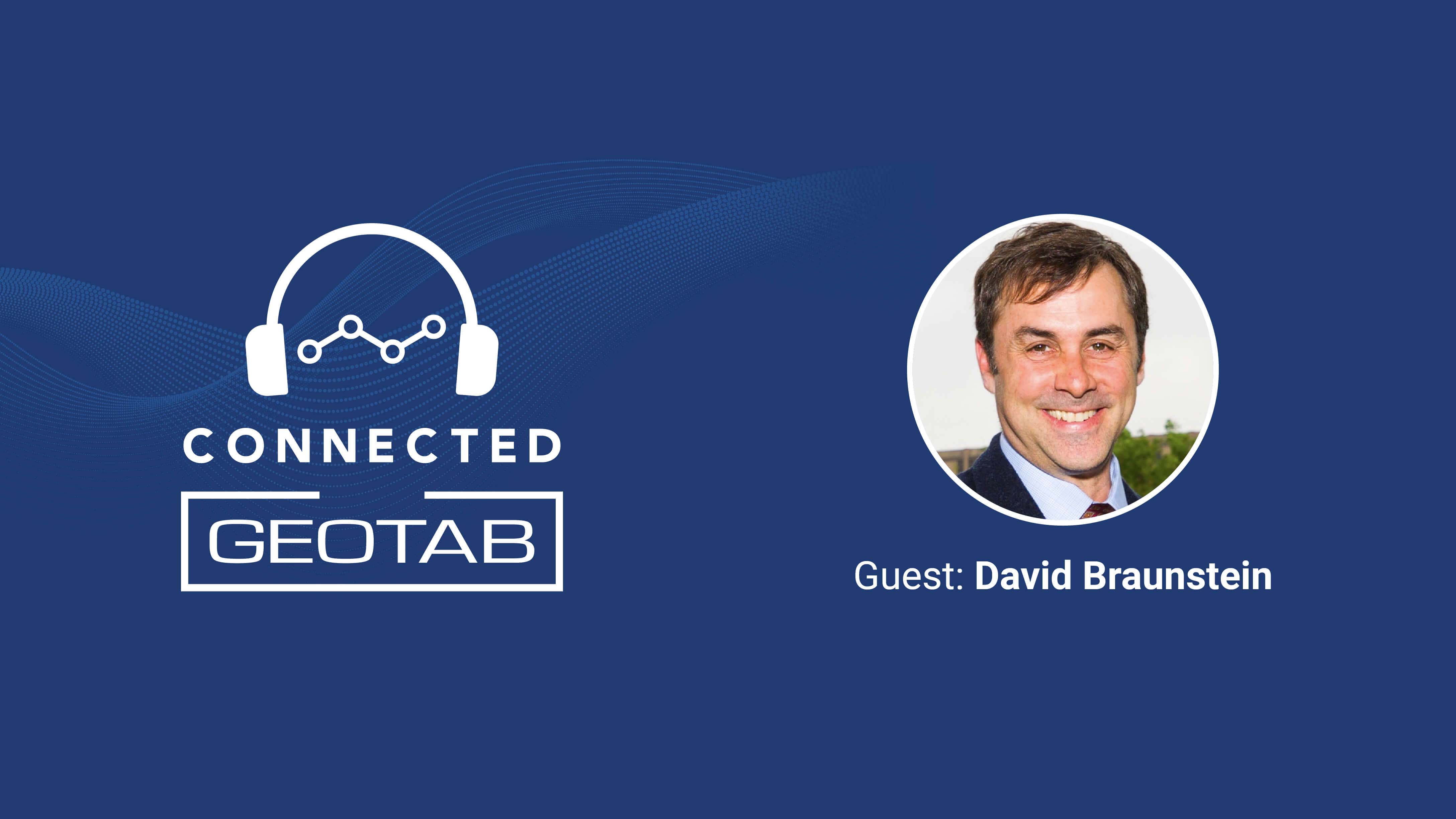 Podcast: The importance of road safety
---
Season two of Connected with Geotab continues with discussions from industry experts.
Over 1.4 million lives are lost on the road every year. Traffic fatalities in the U.S. have increased over the past 12 months, despite a decrease in the amount of vehicles on the road.
In this episode of Connected with Geotab, Colin Sutherland interviews David Braunstein, President of Together for Safer Roads (TSR). Braunstein discusses the importance of road safety, different ways that fleets and drivers can reduce speed-related incidents, and the importance of the Road Safety Week, and the Vision Zero Technology Fund, which helps equip essential non-profit fleets with safety technology.
Listen to the podcast.
Geotab and TSR Global Road Safety Week Challenge
With the United Nations' 6th annual Global Road Safety Week taking place from May 17 to 23, Geotab has partnered with TSR to challenge its customers to reduce their speed this week and beyond.
Geotab will make a $25,000 donation to the Together for Safety Road's Vision Zero Technology fund if the number of speed-related incidents amongst Geotab-connected fleets is reduced by 1% during Global Road Safety Week.
About Connected with Geotab
Connected with Geotab is a podcast about IoT and mobility trends and insights. Join host Colin Sutherland, Geotab's Executive Vice President of Sales and Marketing, speaker, strategist and consultant to top fleets, for thought-provoking conversations with industry experts on hot topics.
Find Connected with Geotab on your favorite podcast player and subscribe.
To view all episodes, go to: Geotab.com/podcast.
---
If you liked this post, let us know!
---
Disclaimer
Geotab's blog posts are intended to provide information and encourage discussion on topics of interest to the telematics community at large. Geotab is not providing technical, professional or legal advice through these blog posts. While every effort has been made to ensure the information in this blog post is timely and accurate, errors and omissions may occur, and the information presented here may become out-of-date with the passage of time.
Get industry tips and insights
Sign up for monthly news and tips from our award-winning fleet management blog. You can unsubscribe at any time.
Republish this article for free
Other posts you might like