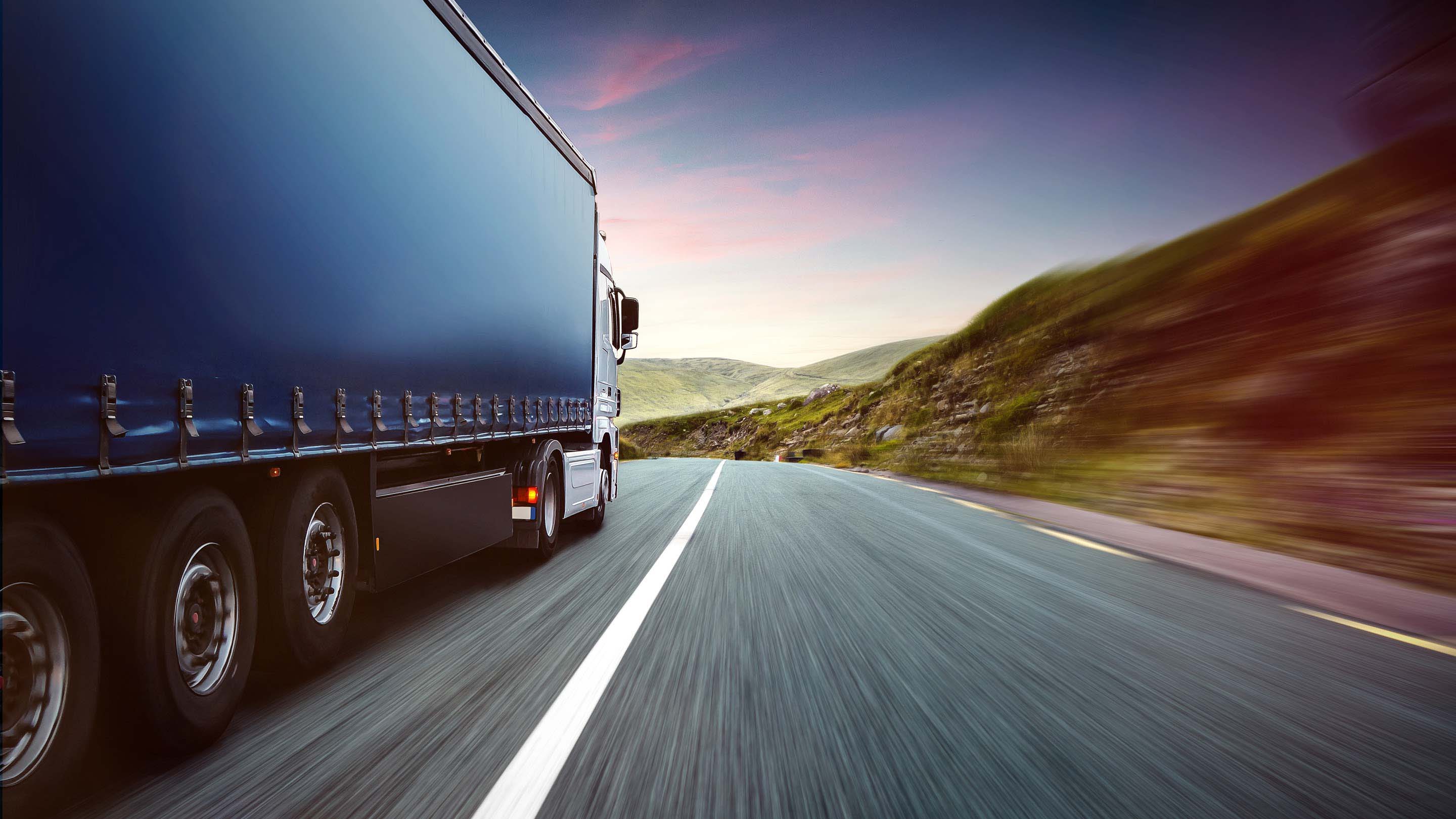 6 road crash statistics you shouldn't ignore
---
Read and share these road crash statistics on speeding, seat belt use and fatigue to raise awareness about driver and road safety.
It's impossible to talk about vehicle safety and not recognize the alarming increase in road crash statistics, and even more, in vehicle crash fatalities. We gathered together some important numbers you can use to call attention to road safety among your fleet team.
Road Crash Statistics: 6 Safety Stats You Should Know
1. "Wearing a seat belt can reduce the risk of a fatal injury by 45% for drivers and front seat passengers." (NHTSA)
Even though seat belts were mandated back in 1968, over 27 million people in the U.S. still don't wear a seat belt. This figure is startling, since the benefits of buckling up are widely known. Seat belts significantly reduce your risk of being killed or injured in a crash, whether in a car or truck.
If you think that your air bag is a good replacement for a seat belt, you're wrong. The National Highway Traffic Safety Administration (NHTSA) highlights that air bags are designed for a scenario where someone is wearing a seat belt and positioned properly in their seat. Without a seat belt, the force of the air bag deploying could hurt or kill you.
Seat belt use by fleet drivers is part of the suite of driving behaviors that can be monitored with Geotab telematics. See more details on fleet safety here.
2. "A 5 km/hr reduction in speed can lead to at least 15% decrease in crashes." (Transport Accident Commision)
Just slow down. That's the message from many safety organizations around the world. The reason for the push to create awareness is that speed kills. The higher the speed of impact, the risk of fatality increases. In a car crash at 80 km/hr the risk of death is 20 times that of a collision at 30 km/hr.1
It's physics. When a collision happens, the kinetic energy from that moving vehicle has to go somewhere — the vehicle itself absorbs some, but the rest is transferred to whatever it hits, whether it's another vehicle, a wall, tree, or a person. The greater the speed, the greater the damage.
In many of the eastern U.S. states, the maximum posted daytime speed limit for rural interstates is 70 mph (as you go west, the maximum is higher, sitting at 75 mph, 80 mph and even 85 mph on some roads in Texas).2
Traveling at 70 mph, you require 348 feet to react and stop your car, on dry pavement — that's almost the length of one football field.
Recommended: How Fleet Managers Can Put the Brakes on Speeders
Lowering the speed limit leads to lower rates of fatalities. One interesting study cited by the Roads and Traffic Authority of New
South Wales found that when the U.S. lowered the maximum speed limit during the 1970s oil crisis from 70 mph to 55 mph, the number of deaths from crashes was lowered by 16.4%.3
3. "Pedestrians are 1.5 times more likely than passenger vehicle occupants to be killed in a car crash on each trip." (Beck, Dellinger, O'Neil)
Pedestrians, cyclists, and motorcyclist, classified as "vulnerable road users," represent almost half of those killed on roads around the world, according to the World Health Organization (WHO).4 Compared to cars and trucks, people walking or riding a bike lack the protection of a vehicle (which has a metal cage with doors, windows, and air bags), plus they have reduced mobility (speed), ability to avoid a crash, or strength to sustain injuries (children, elderly), as defined by the Institute for Road Safety Research (SWOV).
The majority of pedestrian deaths happen in cities, in non-intersection locations, and at night time, CDC reports.
Another statistic to note: crashes involving pedestrians almost doubles in the months of November and December, according to Peel
Regional Police.5 Although this is local research, it shows how important it is to drive with extra caution in the winter months, when
it's darker in the mornings and evenings, and road conditions are icy or snowy.
4. "Crashes took 37,461 lives in the U.S. in 2016." (IIHS)
An article in Fortune magazine has dubbed 2016 the "Deadliest Year on American Roads in Nearly a Decade." From 2013 to 2016, there was 13% increase in deaths related to motor vehicle crashes in the U.S.
This rebound contradicts the previous trend. Over the last 40 years, there had been a steady decline in crash fatalities according to the Insurance Institute for Highway Safety (IIHS).6 In 1975, there were 44,525 deaths from crashes, and in 2016, that number was 37,461. Then, in the last few years, you can see the number of deaths increase again.
What accounts for this rebound? The National Safety Council points to risky driving behavior as a cause for concern, namely speeding, texting, and impaired driving from drinking or marijuana use.
Despite all the progress made in safety technology and driving norms, safety advocates are again faced with raising awareness to road safety. This is also leaving many companies to re-investigate their safety policies and the vehicles they select to protect the safety of drivers.
5. Driver fatigue was a factor in 13% of large truck crashes. (FMCSA)
Driver fatigue is a serious concern in trucking. One of the reasons the ELD Mandate was introduced in the U.S. was to help combat the dangerous effects of driver fatigue.
Institute research states that large truck drivers driving for longer than eight hours are twice as likely to crash, so regulation is critically important to ensure the safety of all traveling our highways. In addition to hours on the road, the number of consecutive days on the road is another factor to consider. One study of crashes in Indiana found that the largest number of large truck crashes occur on Thursdays. Read an overview of current Hours of Service (HOS) regulations here.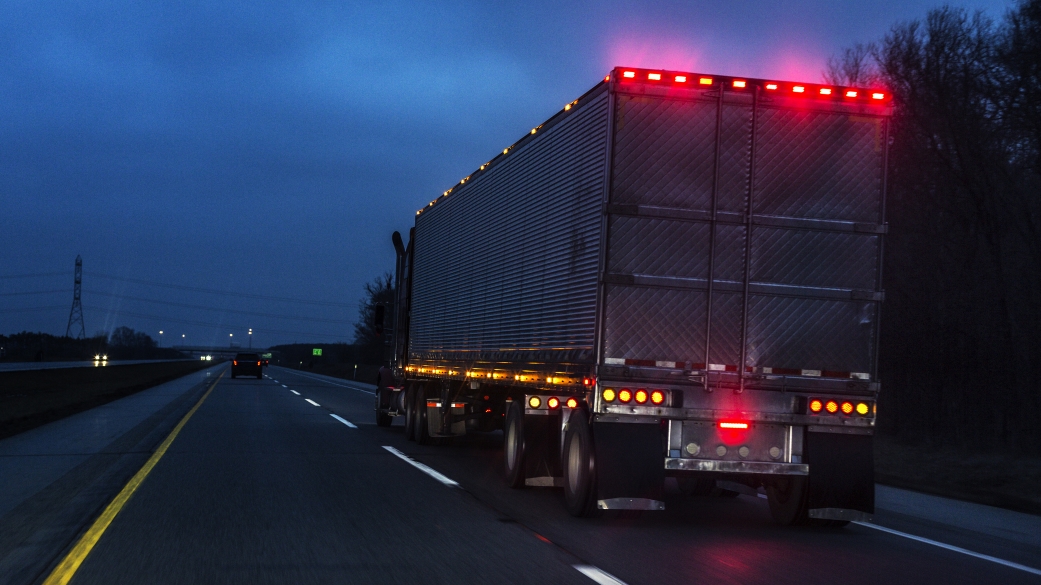 The Federal Motor Carrier Safety Administration (FMCSA) is currently researching a cost-effective driver distraction monitoring and warning system.
6."More than 1.25 million people die each year as a result of road traffic crashes." (WHO)
Each year over 1.25 million people around the world are killed from road crashes, according to WHO which gathers data on road traffic injuries from 180 countries.4 That figure doesn't count the 20 to 50 million additional people who are injured and suffer other losses. This is a staggering number, especially when you consider that almost half (48%) of road traffic deaths are young people aged 15 to 44 years old.
WHO created this interactive view of global road crash statistics, road safety laws, and standards (see WHO Death on the road map here).
What Can Be Done to Improve Road Safety?
There are many global initiatives to help countries target safer road design and to eliminate the increasing number of traffic fatalities.
WHO published a safety technical package to assist with sustainable development targets and goals.
In high income countries, the combination of safety standards and education have made tremendous strides in automobile safety. The challenge now is to ensure the low and middle income countries which now account for 50% of new car sales and production and over 90% of road fatalities can be brought up to global minimum standards.
Today, millions of new cars sold in these low and middle income countries fail to meet minimum UN crash test standards and manufacture vehicles without airbags and electronic stability control (ESC). According to the WHO 2015 Global Report on Road Safety, "Vehicles sold in 80% of all countries fail to meet priority safety standards."
The Need For Global Standards
Globally, setting a requirement for electronic stability control (ESC), airbags and safety belts would be an enormous leap forward in safety improvement. Implementing standards for crash avoidance technology and regulating them will save millions of lives around the world.
With fleets making up more than a third of road traffic in many countries, it is imperative that businesses also take it upon themselves to reduce the risk for injury and possible death at all costs.
David Ward, Secretary General of the Global New Car Assessment Programme (Global NCAP) writes in their global activities report:
"The global vehicle fleet of 1 billion is likely to double over the next fifteen years with most of this growth occurring in low and middle income countries where the risk of road injury is the highest."7
The impact fleets can have on road safety is of a global scale. However, this is not being done.
As much knowledge as fleet and safety managers have relating to vehicle safety, most still struggle to ensure they are doing everything necessary to guarantee their drivers are safe on the roadways and limit their exposure to crashes. Equally important is ensuring that the vehicles you supply to your fleet drivers are among the safest with the most advanced safety features and technology.
In the U.S., this isn't so difficult to find, there are many regulatory standards that manufacturers must comply with in order to sell a vehicle in the U.S. (seat belts, air bags, ESC, rear back up cameras to name a few).
What you may find surprising is that this same level of safety standards are not applied globally, and often fleet managers with global responsibilities find themselves challenged to provide all employees with the same level of safety features and minimal standards.
As a result, companies often have varying levels of standards and company safety policies by country simply because regulators haven't adopted safety policies or these features simply are not offered in certain countries where these vehicles are manufactured
Crash Test Shows Shocking Difference in Vehicle Safety
Global NCAP and IIHS performed a crash test comparing these varied safety standards with a common fleet vehicle, the 2016 Nissan Tsuru produced for the Mexican market and a 5 star U.S. fleet vehicle, the 2016 Nissan Versa. Watch this crash test video to see what happened.
Creating Global Safety Standards for Fleets
While the United States is a global leader in fleet safety, there is much more that can be done. By adopting a 4 and 5 star crash rating only system within your fleets, you are not only ensuring a safer work experience for your drivers, but you will also be saving your company money long-term. Knowing that 20-50 million people are injured in crashes annually, the fiscal advantage combined with the ability to keep your employees safe and avoiding millions in medical and liability costs, it seems like a no-brainer. So why aren't more companies doing it?
Whatever your reason to not adopt a 4 and 5 star rating only fleet, I'm here to tell you it isn't good enough. While crashes are going to happen regardless, the amount of damage is within your control. Simply put, safer vehicles equal less damages, which in turn saves money and lives.
With the standards of safety regulations drastically varying from country to country, if the U.S. adopted this policy, it would greatly push the needle on other countries calling for these standards as well.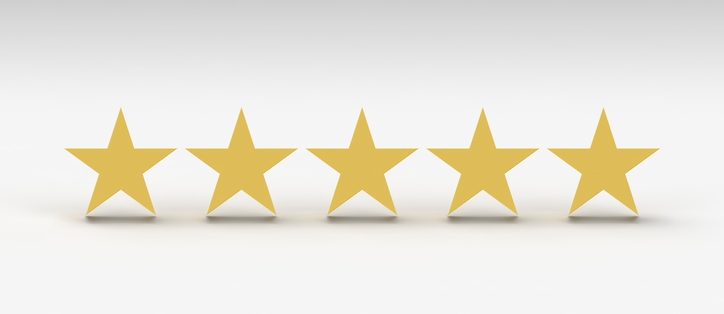 Global and Local Fleet Safety Standard Recommendations
For companies that manage fleets in multiple countries, Global NCAP provides an annual Fleet Safety Guidelines and Safer Car Purchasing Policy that can be used as a reference guide to assist you in identifying safer vehicles for your fleet. This guide should be referenced for companies that want to ensure that a safety culture permeates throughout the entire organization and that you are selecting the safest available vehicles.
The U.S. has some of the strongest regulations when it comes to manufacturing safe vehicles and requiring the latest technology. Safety regulations have been critical in adopting features like ESC (electronic stability control) and rear back up cameras. To identify which vehicles are among the safest in the US, IIHS performs safety crash tests and publishes its annual Top Safety Pick reports, rating vehicles on their crash avoidance and mitigation technology and how well they protect occupants during a collision.
Stop the Crash
Stop the Crash is a global campaign for zero crashes globally that advocate for life saving crash avoidance technologies. The #STOPTHECRASH objective is to encourage government to adopt relevant UN global standards to make these life saving technologies a regulatory requirement for new vehicles and discourage manufacturers from selling cars that fail to meet minimum
UN Crash Test standards, eliminating the vehicles that score zero.
Driving for a living is consistently the most dangerous profession across the world, including the United States. This is unacceptable with the advancements in safety technology, along with the global education and awareness on the need for intervention to stop this growing global trend of death and injuries. We have to do more.
We can do more, we have to do more and the choice is made by the manufactures and models you purchase.
To stay up to date on the latest fleet safety news, sign up for the Geotab newsletter.
References:
World Health Organization. (2004). "Road safety - Speed" World report on road traffic injury prevention. [Online] Available: http://www.who.int/violence_injury_prevention/publications/road_traffic/world_report/speed_en.pdf
IIHS. (2017, Dec.). Speed. [Online] Available: http://www.iihs.org/iihs/topics/laws/speedlimits/mapmaxspeedonruralinterstates?topicName=Speed
Roads and Traffic Authority of New South Wales. (Jul. 11). Speeding - Did you know? Fact Sheet. [Online] Available: http://www.rms.nsw.gov.au/saferroadsnsw/speeding_and_crashes.pdf
World Health Organization. (2017, May). Road Traffic Injuries. [Online] Available: http://www.who.int/mediacentre/factsheets/fs358/en/
Region of Peel. (2017, Nov. 1). Road Safety is a Shared Responsibility. [Online] Available: http://www.peelregion.ca/news/archiveitem.asp?year=2017&month=10&day=2&file=2017102.xml
IIHS. (2017, Dec.). General Statistics: Yearly Snapshot 2016. [Online] Available: http://www.iihs.org/iihs/topics/t/general-statistics/fatalityfacts/overview-of-fatality-facts
Global NCAP. (n.d.). Creating a Global Market for Vehicle Safety. [Online] Available: http://www.globalncap.org/wp-content/uploads/2017/06/Market-for-Vehicle-Safety.pdf
More from this author:
Halting Harsh Braking: How to Improve Fleet Safety
---
If you liked this post, let us know!
Post Tags

Geotab
---
Disclaimer
Geotab's blog posts are intended to provide information and encourage discussion on topics of interest to the telematics community at large. Geotab is not providing technical, professional or legal advice through these blog posts. While every effort has been made to ensure the information in this blog post is timely and accurate, errors and omissions may occur, and the information presented here may become out-of-date with the passage of time.
Subscribe to the Geotab Blog
Sign up for monthly news and tips from our award-winning fleet management blog. You can unsubscribe at any time.
Republish this article for free
Other posts you might like