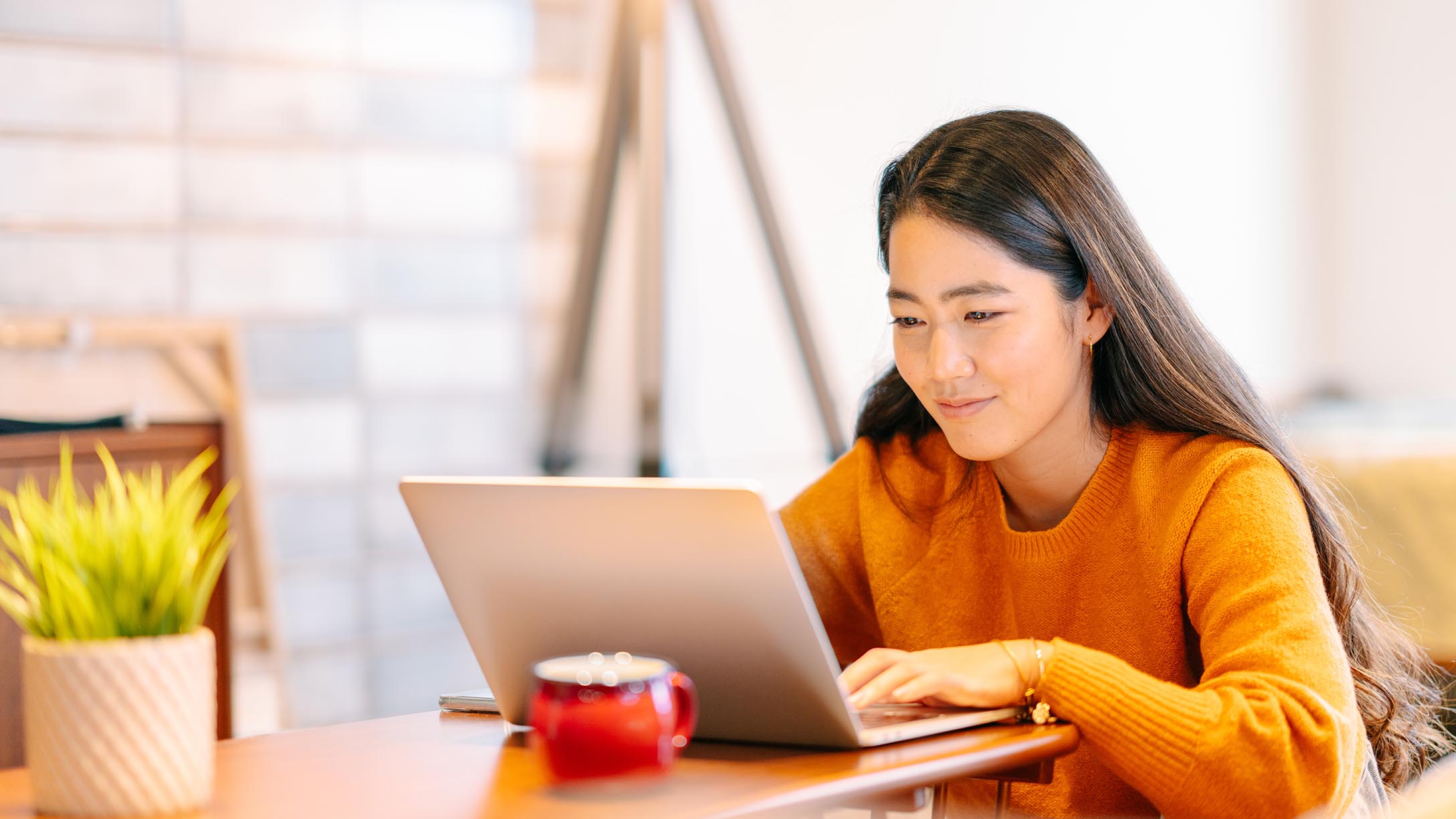 A personal experience of the Geotab Junior Summer Program
---
Get an inside view into what Geotab's Junior Summer Program is like from the perspective of a past intern.
During the summer of 2021, Geotab held its first-ever Junior Summer Program. Organized by the Geotab Campus Team, this eight-week program provides an amazing opportunity to high school students looking to gain hands-on experience in a corporate setting.
With the eight week internship now at an end, former intern, Shabahat-Noor Husnain, wanted to share her experience and learnings during her time as a Junior Summer Student Participant on the Digital Marketing Team at Geotab.
See also: Advice for your first week as a Geotab intern
New beginnings
As a recent high school graduate, Shabahat-Noor wasn't sure what to expect when she started her first internship. The first week began with all the students in the program completing the new hire onboarding process. They took part in a variety of activities and all the student interns got the chance to learn more about Geotab, especially their products and values.
The Learning and Development team were warm and welcoming and made sure students transitioned to remote work seamlessly. The onboarding process introduced the student interns to the concept of telematics and provided an in-depth understanding of Geotab's initiatives.
"Personally, one of the most enjoyable activities was taking part in a Bob Ross tutorial," said Shabahat-Noor.
As an icebreaker, all the student interns were asked to follow a Bob Ross tutorial on a Google tool called Jamboard, where drawing is not as easy as it seems. It created a lot of laughs and was an overall fun way to get everyone involved and motivated for the day to come.
"That particular icebreaker showed me a glimpse of what was to come working at Geotab and made me all the more excited to get started," she adds.
Shabahat-Noor says that the first week taught her that the business world is what you make of it. In addition, she learned that everyone at Geotab works hard to sustain such an accommodating and inclusive environment; sometimes to the point that it doesn't feel like work at all.
Getting into the swing of things
As part of the internship program, interns were assigned individual work as well as special assignments from the Campus Team. The primary tasks included weekly presentations about the company pillars, writing a blog post and a final student project where students competed in teams to win prizes.
Initially, managing her own tasks along with scheduling work time with her student team was a little daunting.
"The biggest worry was to make sure not to make any mistakes," says Shabahat-Noor.
Ultimately, Shabahat-Noor admits that the program helped her gain crucial time management skills that she will carry with her into her future work.
"I learned to give myself deadlines for every task and to utilize my calendar so I could make the most of my experience here."

Improving skill sets
With her placement being in the Digital Marketing Team, Shabahat-Noor says she has gained a lot of knowledge in the digital marketing sector. Every week brought a new set of learnings for her to grow as an intern and as an individual.
From using Google Analytics to analyze data to making presentations, the different aspects within the Digital Marketing Team left her considering this as a potential career path for the future.
Shabahat-Noor adds that her team and manager always motivated her to feel like she was contributing to Geotab in impactful ways and to enhance her skills.
The takeaway
Even though the student program is short, interns get to learn some valuable skills that will help them choose a career path. In their last week, they were given the opportunity to meet several full-time Geotabbers who talked with them about their own career paths and provided guidance on how to use this internship to their advantage.
Shabahat-Noor shares that when the program ended, there was one word she would be taking with her as she moved forward with her career: pivot.
"It was interesting to know about the different career paths from fellow Geotabbers," she says. "These sessions were especially helpful to me as someone who still hasn't decided her career path and came across people who didn't necessarily follow a linear path from point A to B."
Her weekly presentations about Geotab's company pillars helped her gain a lot of perspective about the company and its products. In the end, the program left her thinking, "What does she value in a workplace?" This simple question made her reconsider what sort of standards she has for the journey ahead.
Conclusion
Geotab's work environment is warm and welcoming, even when everything is virtual. The Campus Team makes sure to create a balance between having fun, while also instilling a sense of responsibility and professionalism in the workplace.
Geotab's Junior Summer Program helps interns learn about the telematics industry and gain valuable skills, all of which heavily contributed to an intern's personal growth. Geotab gives students a wonderful opportunity to gain work experience in a professional work environment and a head start on their careers.
As for Shabahat-Noor, she looks forward to coming back to Geotab one day as, in her words, "The experience here was just that good and there is still so much more to learn!"
Are you interested in Geotab's internship program? Check out our open internship positions on your school's job board for more details. You can also find internship opportunities on our Student Careers page. Not a student? No problem! Check out our full-time open positions on our Careers site.
For the latest Geotab news, photos and career updates, follow @InsideGeotab on Twitter, Facebook and Instagram.
---
If you liked this post, let us know!
---
Disclaimer
Geotab's blog posts are intended to provide information and encourage discussion on topics of interest to the telematics community at large. Geotab is not providing technical, professional or legal advice through these blog posts. While every effort has been made to ensure the information in this blog post is timely and accurate, errors and omissions may occur, and the information presented here may become out-of-date with the passage of time.
Get industry tips and insights
Sign up for monthly news and tips from our award-winning fleet management blog. You can unsubscribe at any time.
Republish this article for free
Other posts you might like