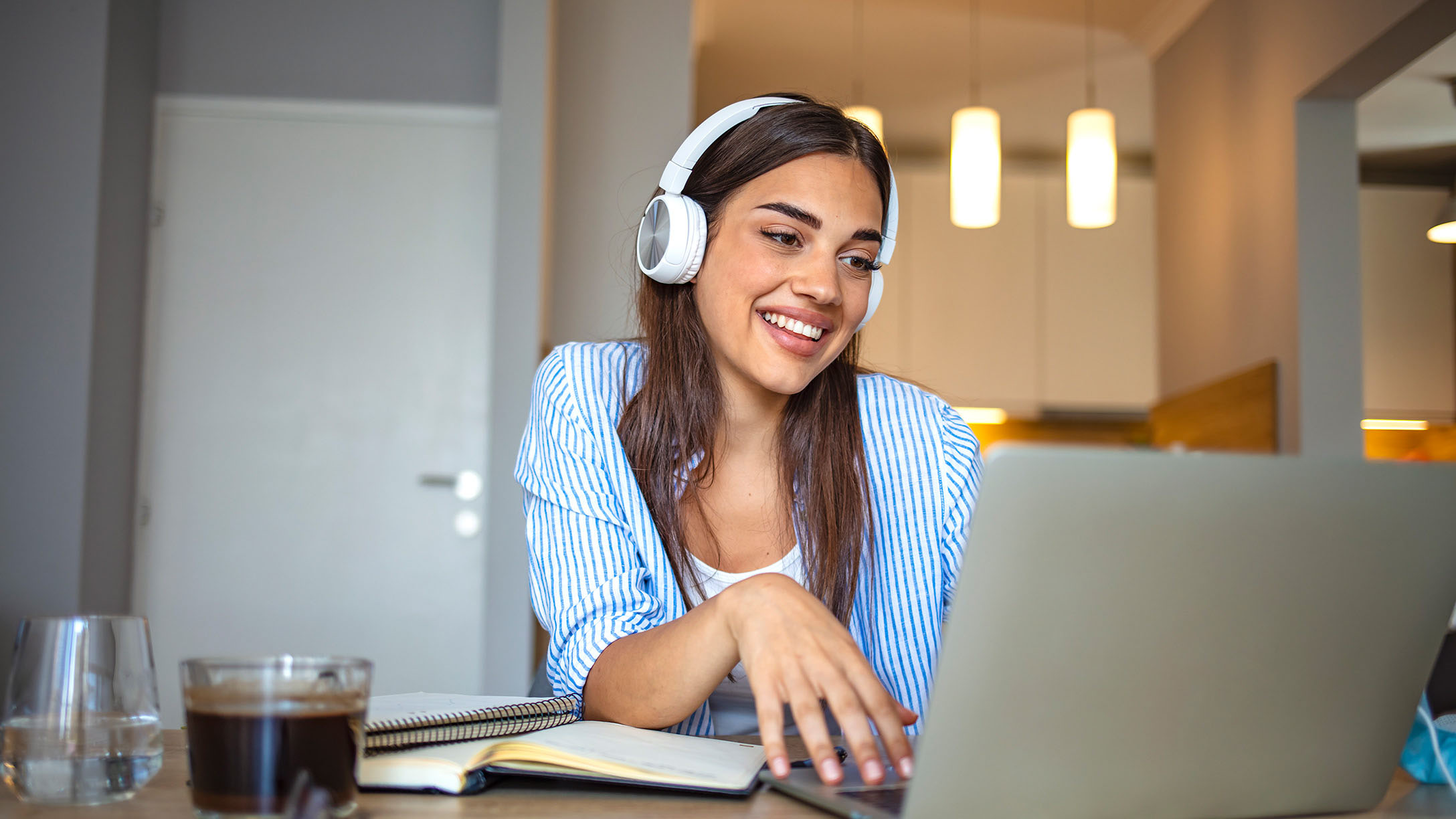 Advice for your first week as a Geotab intern
---
Experience the first week of Geotab through the eyes of an intern.
For new interns at Geotab, the first week can be an intimidating yet exciting journey. Nerves are high, but it's exciting to be welcomed to Geotab with open arms. Onboarding gives you the chance to learn more about what Geotab does, how your internship will fit into the company and so much more.
In this blog, we will walk you through what to expect during the first week of a Geotab internship, including a first-hand account from an intern who recently completed onboarding. Let's get started!
See also: My first six months as a Geotabber
What to expect from onboarding
During the first week of your internship, you will participate in a program called GEO Launch. GEO stands for Geotab employee onboarding, and is designed to help introduce you to the company.
Onboarding is usually done in person, but depending on your circumstances, it could be done virtually. But don't worry! Geotab embraces change by providing an informational and engaging onboarding experience regardless of whether it's in person or online.
Throughout the first week, incoming interns participate in several activities to help them get to know Geotab as a company, learn the expectations of all employees and engage in networking opportunities between fellow interns and full-time Geotab employees.
All interns also receive a welcome kit filled with Geotab swag and, if working remotely, a Geotab-issued laptop and office supplies to set them up for success no matter where they're working from.
What you'll learn
There are so many things to learn about Geotab! You'll learn how Geotab operates, get detailed information on Geotab products and discover how Geotab sets its employees up for success.
The Learning and Development Team will walk you through Geotab's values and give details on how you can exemplify them in your everyday work. You'll also learn about Geotab's culture, including how committed they are to the personal growth of all employees — interns included!
"I hadn't even started my first official work day yet, but I already felt a personal connection with the company!" said Cindy Quach, a Talent Acquisition Intern at Geotab.
Through breakout sessions, meetings and an intern panel, Geotab offered numerous opportunities to network with Geotabbers both on your team and those in different departments.
"By the end of the week, I felt confident about my understanding of the company, how I could contribute to Geotab's goals but also how the company was committed to helping me thrive and grow," said Cindy. "I felt empowered to take on what the upcoming weeks would throw at me."
What you should know before you start your internship
Geotab's onboarding is designed to be an inclusive environment. It is designed to help interns get the most out of their time and discover how they will fit in, excel and grow at Geotab. With that in mind, we have collected a few quick tips to help you get the most out of your first week and beyond:
Ask questions
The Learning and Development Team members are there to address each and every question that you might have. Whether you're having technical difficulty, need more clarification or even just want to ask the name of the dog that popped in on the screen, Geotab offers a safe place where all questions are welcome and encouraged.
Take advantage of breaks
There are multiple breaks scheduled throughout each day. Do yourself a favor and walk around, stand up, stretch, get a snack, use the restroom or get something to drink. Your body will thank you for that.
See also: Mindfulness at work: 10 tips for productivity
Get to know fellow interns and Geotabbers
Don't fret if you feel alone when you get started. Geotab offers multiple opportunities to get to know other interns. Even after onboarding is complete, you can keep in touch with them through Google Chat. There's even an intern chat room for you to keep the connection going! There are also a ton of interest-specific chat rooms for all Geotabbers. Whether your interests lie in Animal Crossing, photography or even sourdough bread baking, there's a place for just about anyone. And if you can't find a room for it, you can always create your own.
Have fun
At the end of each day, don't be too hard on yourself. This whole week is made and devoted to you. Don't feel like you have to remember every small detail. Everything is documented, so you can easily refer back to these notes to help you as you progress through your internship. By the end of the week, you'll be smiling and waiting for what your second week at Geotab has in store for you!
Join Geotab
Are you interested in joining Geotab? We post internship opportunities on university and college campus job boards to bring our opportunities directly to students. To see what openings are available, visit your school's job board.
You can also visit our Internship page to learn more about Geotab's intern program. For the latest Geotab news, photos and career updates, follow @InsideGeotab on Twitter, Facebook and Instagram.
---
If you liked this post, let us know!
---
Disclaimer
Geotab's blog posts are intended to provide information and encourage discussion on topics of interest to the telematics community at large. Geotab is not providing technical, professional or legal advice through these blog posts. While every effort has been made to ensure the information in this blog post is timely and accurate, errors and omissions may occur, and the information presented here may become out-of-date with the passage of time.
Get industry tips and insights
Sign up for monthly news and tips from our award-winning fleet management blog. You can unsubscribe at any time.
Republish this article for free
Other posts you might like