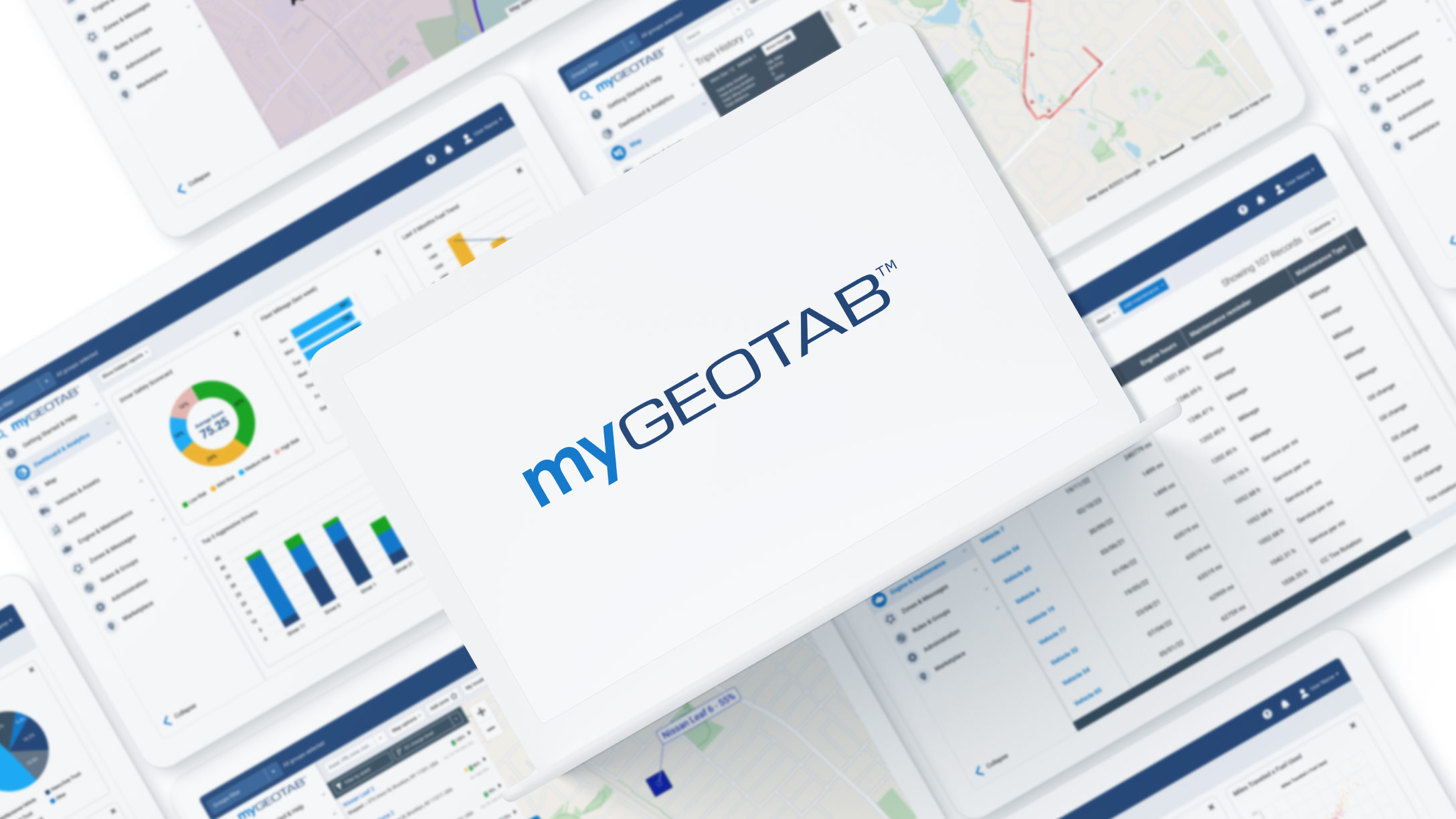 What's new in MyGeotab — August 2023
---
Welcome to our latest summary of updates to MyGeotab.
What's new in MyGeotab
Customize the Arrival Window for stops in the Planned vs. Actual Routes Report
Customization and flexibility are key for Dispatchers and Route Planners when it comes to route planning. We've made things even more customizable with the Arrival Window. This new feature is catered to users who have the following concerns or needs:
You want to give more time flexibility to your drivers when they arrive at each route stop.
As a Customer, you aren't concerned with what time your drivers arrive at each route stop.
With this update, you can customize the Arrival Window to go beyond the default timespan. Before, if a driver needed to arrive at a stop at 12:00pm EST, they had a two-hour time window between 11:00 am and 1:00 pm EST, and arriving outside that window would be treated as a "Missed stop" on the report.
Now, you can change the Arrival Window to go beyond the 2-hour timespan to meet your scheduling needs. Whether you are looking to have a longer arrival window of 6-hours or no arrival window at all, you can now offer flexibility to your drivers as needed for optimal planning, adding stops within MyGeotab, while ensuring driver metrics are maintained.
✱ NOTE: To access this feature, head over to Track > Routes > Planned vs. actual route report > Options > Arrival Window.
Password Policy Update
We're committed to enhancing your security across all platforms as we work on pivoting towards a Centralized Identification Access Management (CIAM) system.
As such, we've removed the ability for users to change the database's password policy under the System Settings page.
✱ NOTE: This update only applies to databases that have the default password policy. Databases that have already set up different password policies will not have theirs reverted to the default setting.
All new databases and existing users without a custom password policy will have the following default password policy:
Must be at least 8 characters
Must not be included in the top 100 popular passwords
Must not contain the username
Not sure what CIAM is? Refer to the What is Centralized Identification Access Management? blog post to learn more!
What else is new from Geotab
MyGeotab EV features now available for Navistar OEM Devices
We have exciting news for Customers with Navistar OEM devices! We now support EV data sent by Navistar OEM devices into MyGeotab. This enables Navistar Customers to utilize the vast MyGeotab EV features such as setting up EV rules and monitoring EV charging levels, ultimately unlocking more insights into their EV assets.
Added Malay translations
We're excited to announce that we've added another language support for MyGeotab. The MyGeotab application and Release Notes are now available in Malay!
Bobcat 6 and 7 Pin Harness available now
These harnesses are designed for use with Bobcat products requiring either a 6- or 7-pin harness, such as Bobcats with a Doosan engine (6-pin requirement), or Bobcat Skid Steers from 2000 and up, or Bobcat Excavators model year 2008, up to 14 tons (7-pin requirements). Find more information in the Bobcat Product Announcement.
Added ruleset for British Columbia logging truck drivers
We've added a new ruleset to support logging truck drivers in British Columbia called BC Logging Truck.
What's New in Geotab Drive
Check out the latest updates to Geotab Drive.
Review Assigned Routes in the Drive App
We're continuing to work on improving the design and usability of Routes and Optimization for fleets of all sizes! In this release, we focused on improving the driver's experience when receiving and managing routes in the Drive App.
We've added a dedicated Routes page in the Drive App. The Routes page provides drivers a visual overview of their assigned route. Drivers can view their assigned stops on the Map, and review their overall performance pertaining to that route, including how much work time it took to complete the route, and whether they arrived at each stop on time. Any changes made to the route in MyGeotab are reflected in the Drive App in real time.
Release Notes
To learn more about all the latest improvements and fixes we've deployed, read through our Release Notes webpage.
Got feedback?
If you would like to submit feedback regarding new features, you can do so at any time via the Feedback Hub or your Partner.
Sign up for Geotab news
Stay up to date on what's new and subscribe to the Geotab newsletter to get these update posts emailed to you.
✱ NOTE: The images shown here are for illustration purposes only, and may appear different in the software as we approach the final release.
---
If you liked this post, let us know!
---
Disclaimer
Geotab's blog posts are intended to provide information and encourage discussion on topics of interest to the telematics community at large. Geotab is not providing technical, professional or legal advice through these blog posts. While every effort has been made to ensure the information in this blog post is timely and accurate, errors and omissions may occur, and the information presented here may become out-of-date with the passage of time.
Get industry tips and insights
Sign up for monthly news and tips from our award-winning fleet management blog. You can unsubscribe at any time.
Republish this article for free
Other posts you might like