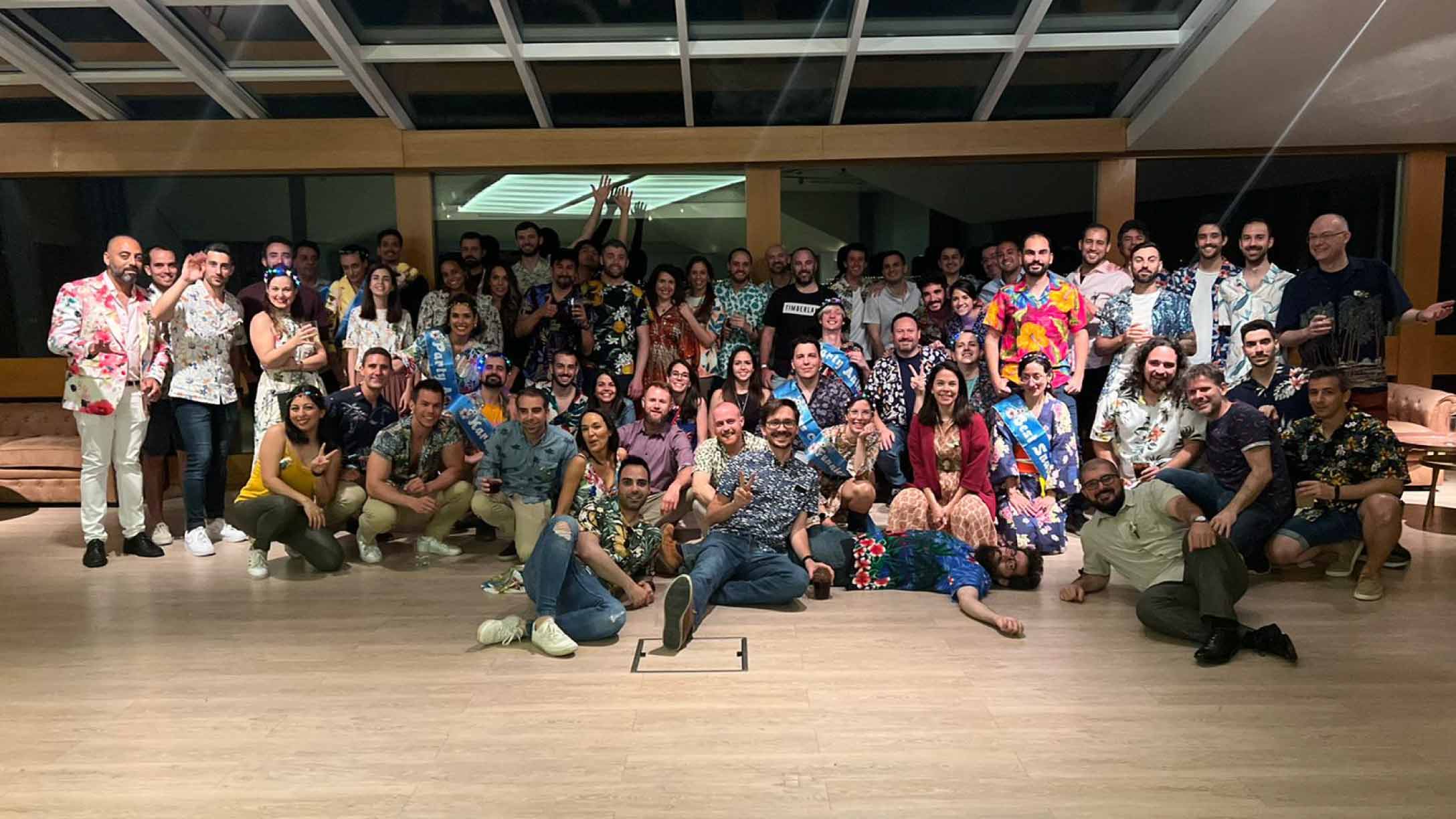 How did Geotab employees in Spain spend their first in-person party?
Published on July 22, 2022 in Working at Geotab by Mrinalini Sundar  |  2 minute read
---
From karaoke, catering and fun games, our Geotab employees across southwestern Europe gathered to celebrate being together for the first time since pandemic.
Now that businesses have opened their doors, teams are looking to reconnect face-to-face. For employees, the benefits of team-building in person are endless, from improved health and communication to increased trust, respect and confidence at work.
Recently, Geotabbers across southwestern Europe did just that, gathering in Madrid to celebrate being together for the first time since the start of the global pandemic.
While Geotab now has nearly 100 employees in the region, a large majority had not met their colleagues outside of a virtual environment due to COVID-19 restrictions. Team members who live in Madrid, Malaga, Barcelona and other municipalities in Spain formalized a special spring party at a local rooftop venue. To add to the celebration, there was also catering, karaoke and the chance to finally connect in person.
Geotabbers from across Spain, representing solutions engineering, firmware and hardware development, sales, product and support teams, gathered to celebrate and connect.
A chance to collaborate in person
"One of the most important parts is to build trust," said Cristina Gomez, project manager for Geotab's European operations. "Coming together face to face, you can start to know your colleagues better and build trust."
Geotabbers marked the momentous reunion by voting on social superlatives, which included employees for kindest, funniest, most congenial and best snack giver, among other categories. One theme ingrained in Geotab's core values shone above the rest throughout the event: the opportunity to collaborate within your community.
"One of the most key things about Geotab is that we are always open for collaboration," added Cristina. "The environment is super nice. When you have challenges, you can count on your colleagues, management and everyone because everyone is part of the community to support and work together. Teamwork is everywhere."
Join us at one of our European offices
Though employees can currently opt for a flexible first work model, nothing beats the camaraderie of working in an office. Our European offices especially are a great place to build or grow a career at a global company in the tech world. They offer a comfortable and productive environment to develop new ideas and solutions. Professionals with different backgrounds share these workspaces with all the flexibility they need to work with each other.
Geotab is a global company with offices and teams across the map. Although our Geotab's headquarters are located in Oakville, Ontario in Canada, we also have offices in countries across the world. In Europe,
Geotab has offices in Madrid, Paris, Italy, and Aachen, as well as London, UK.
For those who are not yet working for Geotab, but are looking to apply, Geotab offers a flexible-first work environment where you can choose where and how you would like to work. Though some roles will have in-office requirements, the opportunity to work from where you feel most comfortable is readily available and already built into our ecosystem.
Explore opportunities with Geotab in Europe or across the globe by visiting our Careers site. Follow @InsideGeotab on Instagram, Facebook and Twitter for the latest Geotab career updates.
---
If you liked this post, let us know!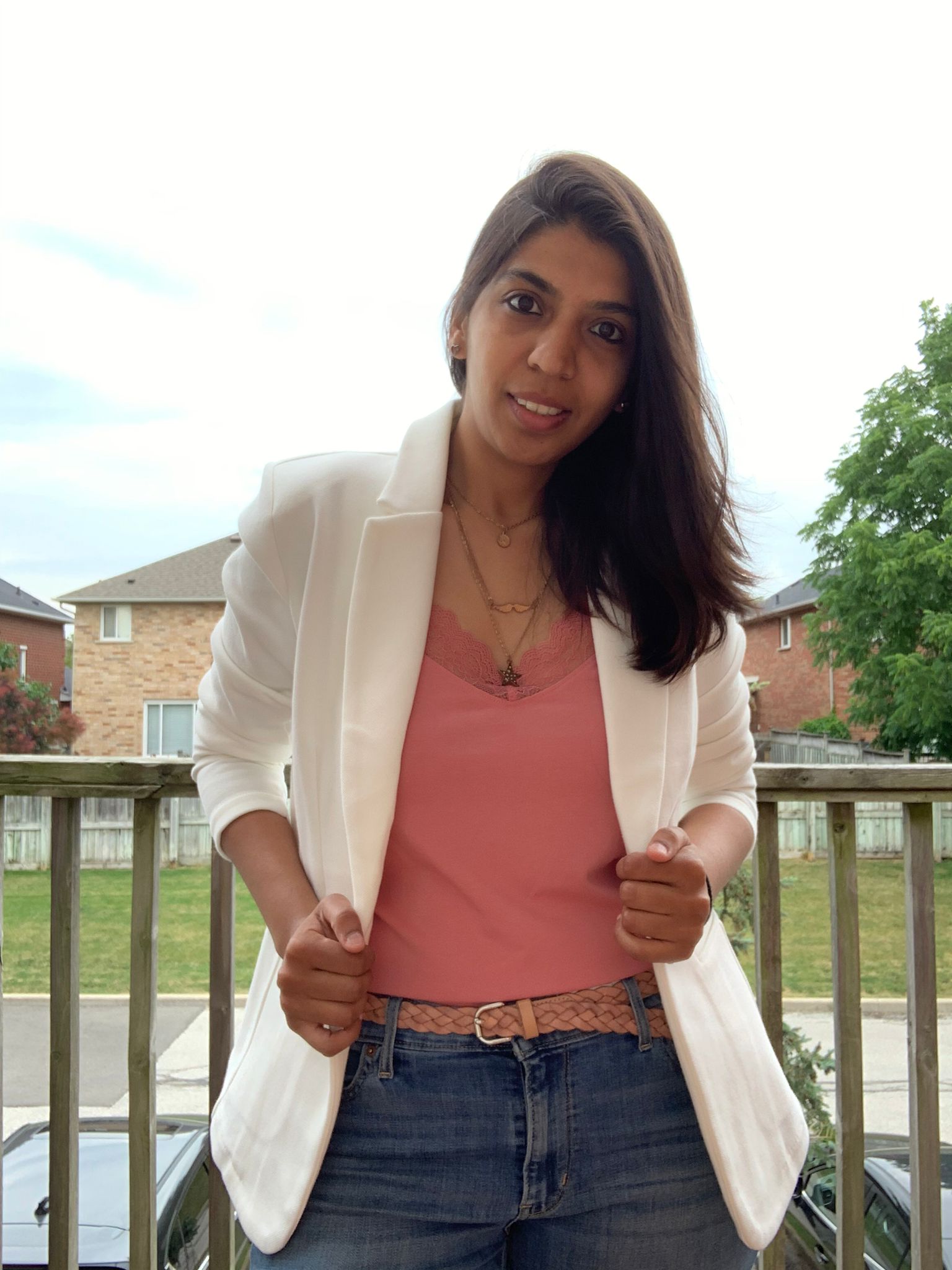 Mrinalini Sundar
Mrinalini Sundar is a content coordinator at Geotab
---
Disclaimer
Geotab's blog posts are intended to provide information and encourage discussion on topics of interest to the telematics community at large. Geotab is not providing technical, professional or legal advice through these blog posts. While every effort has been made to ensure the information in this blog post is timely and accurate, errors and omissions may occur, and the information presented here may become out-of-date with the passage of time.
Get industry tips and insights
Sign up for monthly news and tips from our award-winning fleet management blog. You can unsubscribe at any time.
Republish this article for free
Other posts you might like